New Zealand triathlete Rebecca Clarke has spoken about her excitement and expectations as she gears up for the VinFast IRONMAN World Championship at Kona, Hawaii next week.
"I'm very excited to be lining up at the IRONMAN World Champs in Kona, I've been looking forward to this event for nearly five months now and now it's nearly here," she said.
"I feel more excited every day."
Preparation key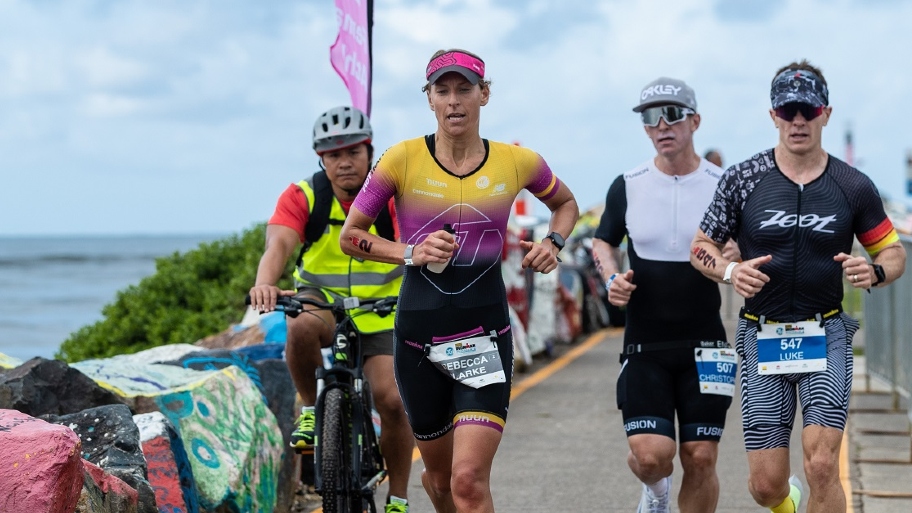 Clarke is new to the IRONMAN World Championship, qualifying through her second-place finish at Australia in May, and she's been thrown in at the deep end with one of the toughest races out there.
That might be a daunting prospect for some, but from being a title-winning national swimmer in her youth to becoming a professional triathlete, Clarke has always pushed herself to try new things.
I'm expecting tough conditions
"Training has been going really well and I have done a lot of heat preparation to get ready for the event," she explained.
"I spent several months in Girona where they were having consistently hot days, on average 37 degrees, with some days reaching 40 degrees. It felt really tough at first and I had to adapt sessions accordingly."
Tough is Kona's modus operandi.
From the 2.4-mile swim in an often-choppy Kailua Bay, to the brutal crosswinds that athletes can face on their bikes and the final, lung-busting marathon, tough is at the heart of everything that makes the oldest IRONMAN race in the world what it is, and Clarke is ready for that.
"I am expecting tough conditions, this course has heat, humidity, changeable winds, and no shade on the run," she said.
"The swim course is great, and it really suits me being a strong swimmer having a non-wetsuit swim and I love ocean swimming, and if it's a bit rough even better."
Clarke is used to shorter races than the longer, drawn-out distances IRONMAN forces athletes to contend with.
While her expertise in swimming will ensure she starts the race well, the rest of the event will push her to her limits.
"I think you have to be really strong mentally on the bike as I've heard you can hit some intense winds and feel like you are not travelling, and other times be motoring with the tailwind," she said of her strategy.
"Keeping cool on the run, as much as possible, will be key."
Keeping cool will be important both literally and figuratively, with the mind affected as much as the body by the blazing Hawaiian sun.
Keeping calm and being proud
That's not helped when athletes pile huge amounts of pressure on themselves, but that certainly isn't how Clarke is approaching her race.
"A successful day will be having my best performance over the IRONMAN distance under the conditions, executing my race plan and being in the race in terms of being competitive and of course enjoying it," she explains.
"I feel I race best when I don't put too much expectation on myself on a certain result. If I race well then I know regardless of the result I will be happy with my performance."
Getting a good result out of Kona won't be easy. Clarke, who will wear the F28 bib, is up against some the biggest names in the sport, with the women's field packed with talent.
The 2021 World Champion Daniela Ryf leads the field, while Anne Haug, Skye Moench and Lucy Charles-Barclay are just some of the 51 athletes who will be looking at dethroning the Swiss competitor.
It's quite historic
Yet Clarke stands among them as the sole Kiwi.
"It's always an honour to represent New Zealand and proudly rep the Kiwi flag," Clarke said.
"The calibre of the field is insane, and I believe it is the biggest women's field in history, so to be part of that is special and racing my first Kona even more so.
"It's quite historic to have two days at the World Champs for the first time and I think it adds another layer of excitement and makes it an even bigger event.
"To perform well and carry on that history will mean a lot and hopefully inspire more New Zealand females to race long distance triathlon."
The 2022 IRONMAN World Championship takes place next week, with the women's race on Thursday October 6th and the men's two days later.