Joe Skipper feels he's approaching close to top form ahead of this weekend's Challenge Geraardsbergen in Belgium. It will represent a return to an event he finished fourth at back in 2018, as well as preparation for his return to Challenge Roth two weeks later.
Skipper at #18 is the highest-ranked athlete by some margin – and worryingly for his rivals it sounds like he's in ideal shape to bounce back after two frustrating races.
He was a DNF at IRONMAN Texas after going off course on the bike and then was never able to really get into the mix at the World Long Distance Championships in Ibiza.
'The form's definitely there'
But his latest YouTube video, embedded below, features his last hard run training session before Geraardsbergen – four back-to-back 5km loops, all well under 17 minutes but with an average heart rate of just 145.
And he said: "Hopefully I'll get a good result. The form's definitely there and it felt pretty comfortable.
"I had my best power on a 25-mile TT on the bike a few weeks ago, swim sessions seem to be going well and now this run session.
"[So] a good result should be on the cards – the fitter you get, the luckier you become. The more good sessions you put in the bank, it's like buying more lottery tickets.
"But as the last two races showed you, nothing's guaranteed in this game. But the motivation's high and the fitness is looking good."
'Missed opportunity'
Skipper even feels that his current levels compare well with what he reckons was his peak condition building up to May 2022, before a bout of Covid scuppered plans: "I was at my fittest before the IRONMAN World Championship in St George which for me will always seem like a missed opportunity."
Sunday's event features two ascents of the famed and cobbled Le Muur climb on the bike leg, which should play right into Skipper's hands, though among his rivals is former pro cyclist Ruben Zepuntke of Germany.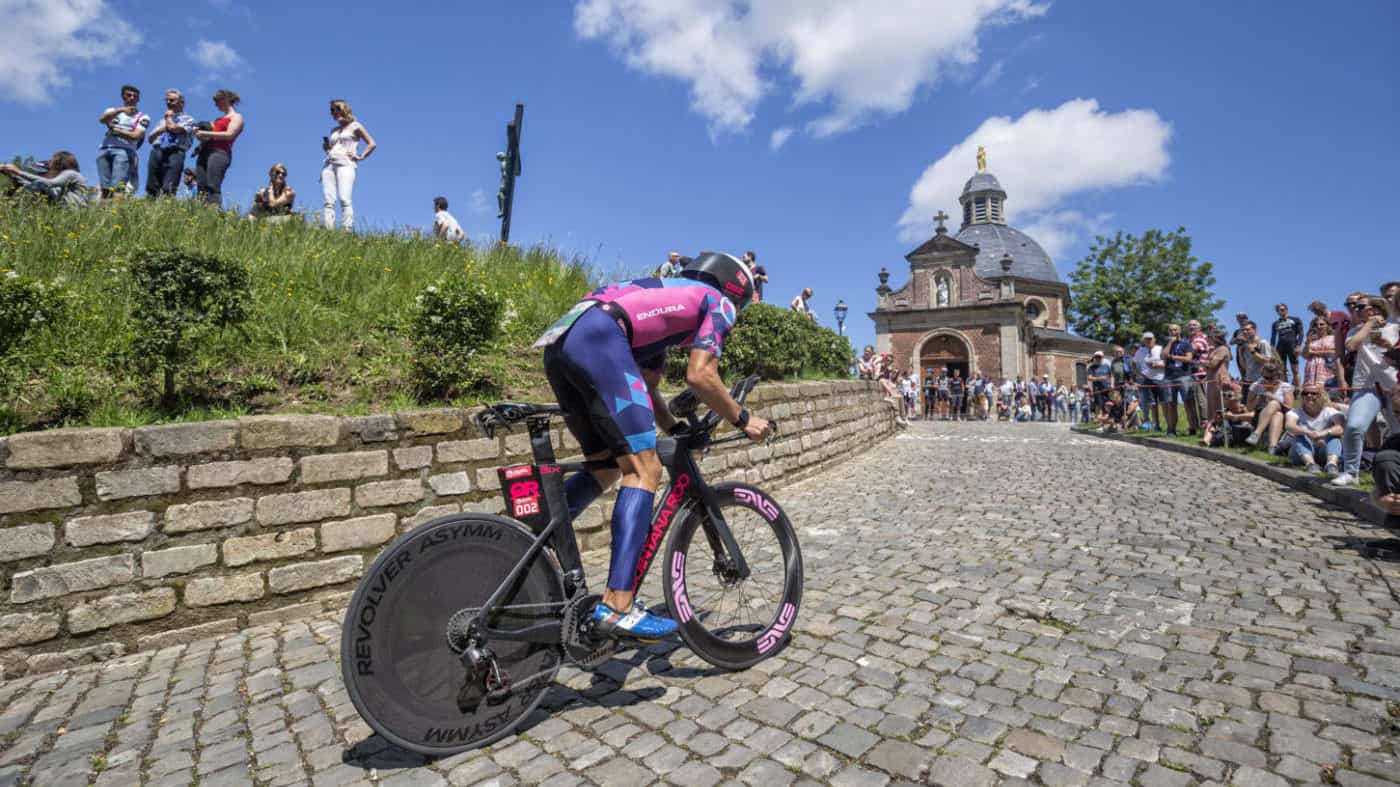 Dutchman Menno Koolhaas is also seen as a serious contender. He recently made the switch to middle and long distance and won IRONMAN 70.3 Cascais late last year.
His compatriot Diede Diederiks returns to defend her title in the women's race.
And she heads into the event full of confidence after becoming the Cross Duathlon world champion in Ibiza.
She'll face Italian duo Marta Bernardi and Margi Santamaria while many home hopes will rest with Alexandra Tondeur.