Fan favourite Kat Matthews will make her comeback in long course racing next month, as she returns Stateside to take on IRONMAN Texas on Saturday, April 22nd.
Last year, on a training camp in Texas during the run up to Kona, the British star was involved in a collision with a car whilst out on the bike, resulting in fractures in her skull, sternum and two vertebrae.
Matthews subsequently missed the Ironman World Championships in Kona and spent the winter on the sidelines recuperating, but is now heading back to the Lone Star State to put those demons to bed in April.
Back in action
On her Instagram, Matthews, who last year finished second at the rescheduled 2021 IRONMAN World Championships and won the Sub8 project, shared that "the race for PTO points has begun."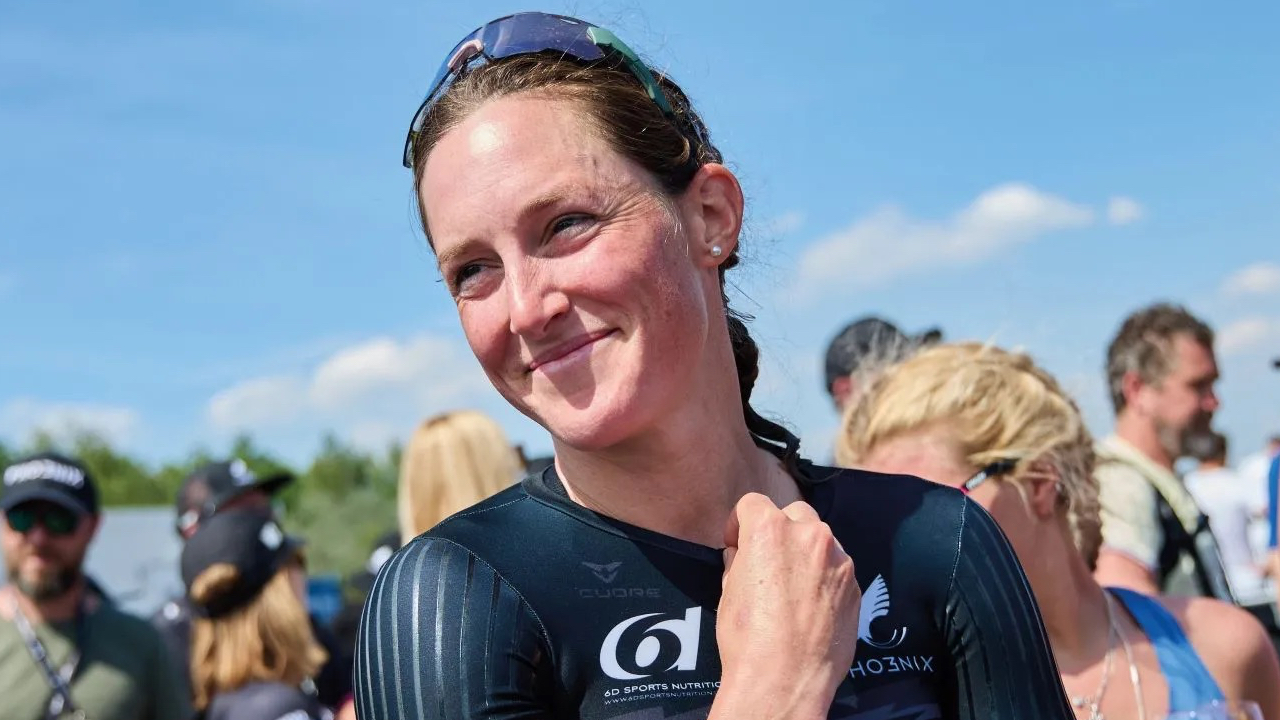 "On Monday I sneezed without pain, I went on to complete a second training camp, I ran 100km in Feb and started March even better AND I've entered an Ironman.
"My season will be different for many reasons. I want to start without the stress of previous performance from myself or the expectations of others. These are in my control. My perception.
"Right now, I'm getting really excited to race long, it's been a year (ish)! I'm sure this feeling will fluctuate over the next few weeks but I'm ready to ride the wave again!
"IM Texas 22 Apr. Who knows how it will go, but I'm excited to try and to find out. I'll be at my best possible, seven months after every cyclist's worst nightmare…[accident was] just a mile down the road from the race."
After being tipped by many as one of the favourites for the IRONMAN World Championships title before her collision last year, it will be fascinating to see how Matthews performs at her first race back.
Having recently signed with Canyon, as well as announcing she will now be part of the Bahrain Victorious 13 team, Matthews is one of the biggest stars of the sport heading into the 2023 season and will be looking to build on her incredible results from last season. What better way to start than with a Kona slot at the spot where last year's dreams for the Big Island were taken away from her?