British triathlete Kat Matthews has won the 2022 British Army Sportswoman of the Year award.
Matthews, a Captain in the British Army with the Medical Corps, received the award at the 2022 CGS Army Sports Awards at the Royal Military Academy, Sandhurst.
A stellar season
The 31-year-old triathlete had a fantastic 2022 season, winning IRONMAN 70.3 Lanzarote and Swansea while also coming second at the postponed 2021 IRONMAN World Championship at St. George.
But after being hit by a car while on a training ride in September, Matthews couldn't compete at the 2022 IRONMAN World Championships at Kona and has since been in recovery.
"There's been many weeks this year and the last seven haven't been the best, I'd rather if we didn't focus on those!" Matthews said, receiving her award.
"Broken skull, broken back, broken sternum – I'm nearly getting back to running!"
Matthews admitted that missing out on Kona was disappointing, and that she felt she had had a good chance of winning the sport's most sought-after prize.
"I'm not trying to focus on what could have been, although I really feel like perhaps I could have won," she explained.
"I came very close in May to taking that top step."
Teamwork in Germany
This year, Matthews also participated in the Sub7Sub8 Project, in which she smashed the sub-8 hour barrier for women and finished a full distance race in a time of 7:31:54.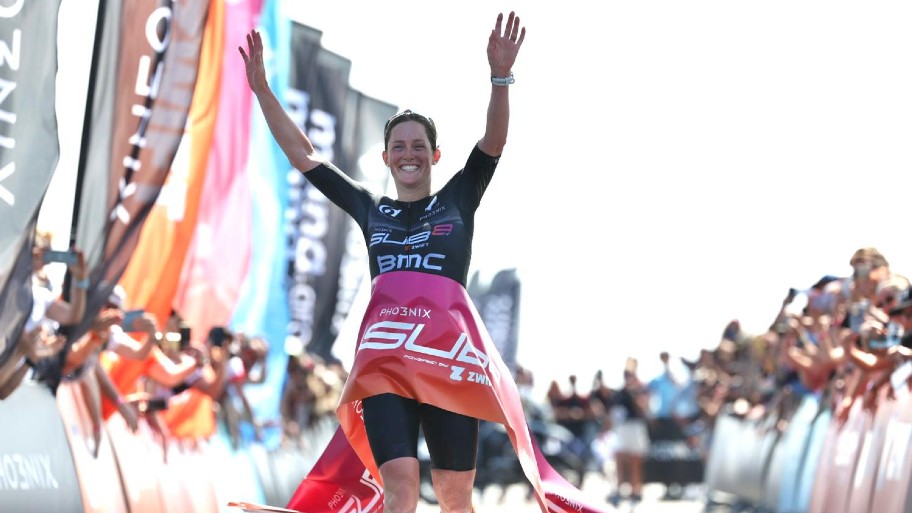 "The Sub-8 project was pretty immense," she said.
"I didn't realise how important it would be to me as an athlete, but actually it was the amalgamation of doing my sport, triathlon, which is an individual sport but bringing it together as part of a team which really made triathlon a 'real thing' and not just a selfish pursuit of excellence.
"I'd like to fulfill that in an actual race where I don't have a team of excellent women and a husband full of logistical management supporting me."
Matthews got her start in triathlon through the army, and spoke about her experience doing sport through the military.
"I often feel very guilty about how much I can't give enough back to Army sport," she admitted.
"I started triathlon pulling a team together to go to an inter-unit event to compete for my unit.
"It was about competing at grassroots."
Alongside Matthews, boxer Megan Reid, rugby player Bethan Dainton and judoka Sarah Hawkes were also nominated.