The Top 10 Men from 2018 all return to Kona
55 Pro Men set for the 2019 IRONMAN World Championship
A week on Saturday, 12th October, the 2019 edition of the Vega IRONMAN World Championship will get underway from Dig Me Beach in Kailua-Kona, Hawaii.
Here is the full list of Male Professional athletes that will be competing for the $120,000 first prize.

The Germans
Having decided to skip the recent IRONMAN 70.3 World Championship in Nice, 2015 and 2016 Kona champion Jan Frodeno will return to Hawaii having had to miss the 2018 edition through injury. He will be joined by fellow German Sebastian Kienle (the 2014 champion), who started but didn't finish 12 months ago, his race ending very early in the run with an achilles injury, which kept him out of action for many months.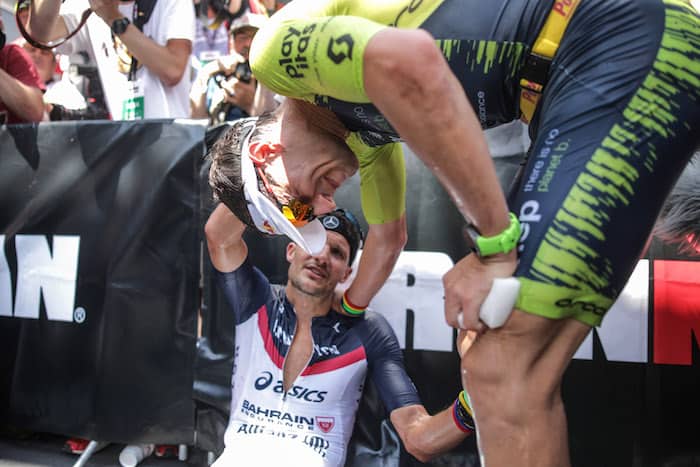 Based on the performance of that pairing at the IRONMAN European Championship in Frankfurt, they are back to full strength and will be ready to challenge the reigning, two-time champion, Kona course record holder – and fellow German – Patrick Lange on the lava fields. Can anyone stop the German domination from extending to a sixth consecutive victory? In 2016 the top-three finished Frodeno / Kienle / Lange for an all-German podium.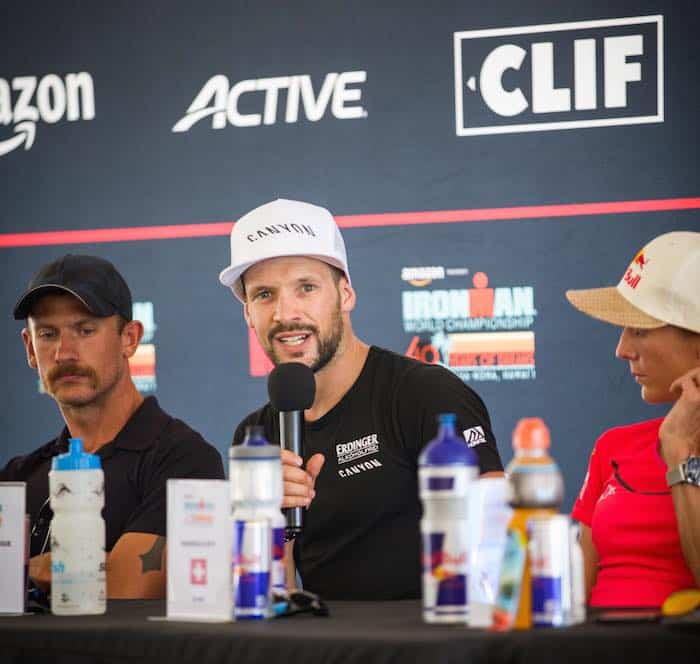 The Brits
Third for the past two years – and still unbeaten against any British athlete in iron-distance racing – David McNamee will lead the British charge. The Scottish athlete has seemingly unlocked the door to success in Hawaii, with four consecutive marathons of 2:49 / 2:49 / 2:45 / 2:46 in the sweltering and humid conditions. The field looks as strong as ever this year.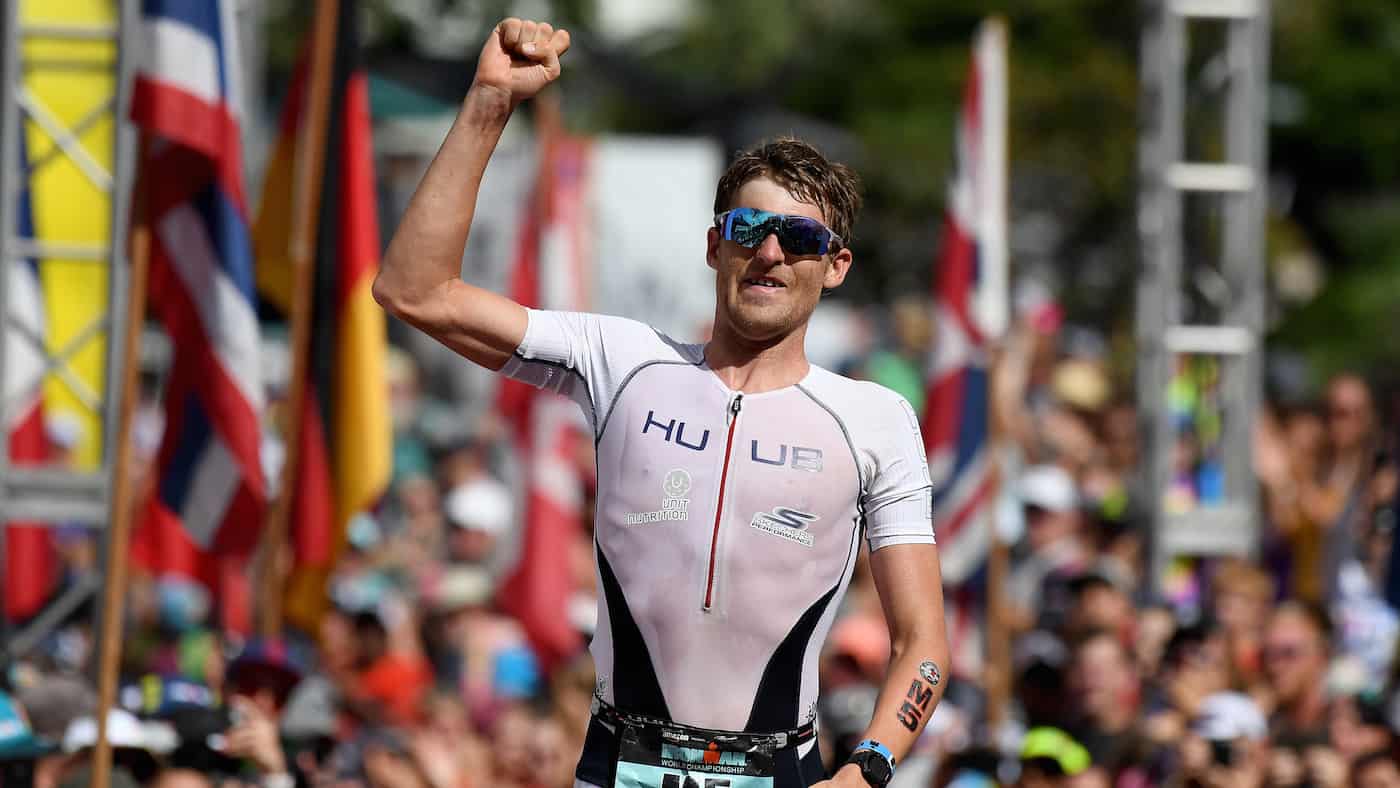 While McNamee right now is the undisputed British #1 over the distance, the bulk of British headlines are likely to be gained by Alistair Brownlee on his IRONMAN World Championship debut. The conditions could hardly be different from his IRONMAN Ireland, Cork debut – he'll have to swim this time for a start…!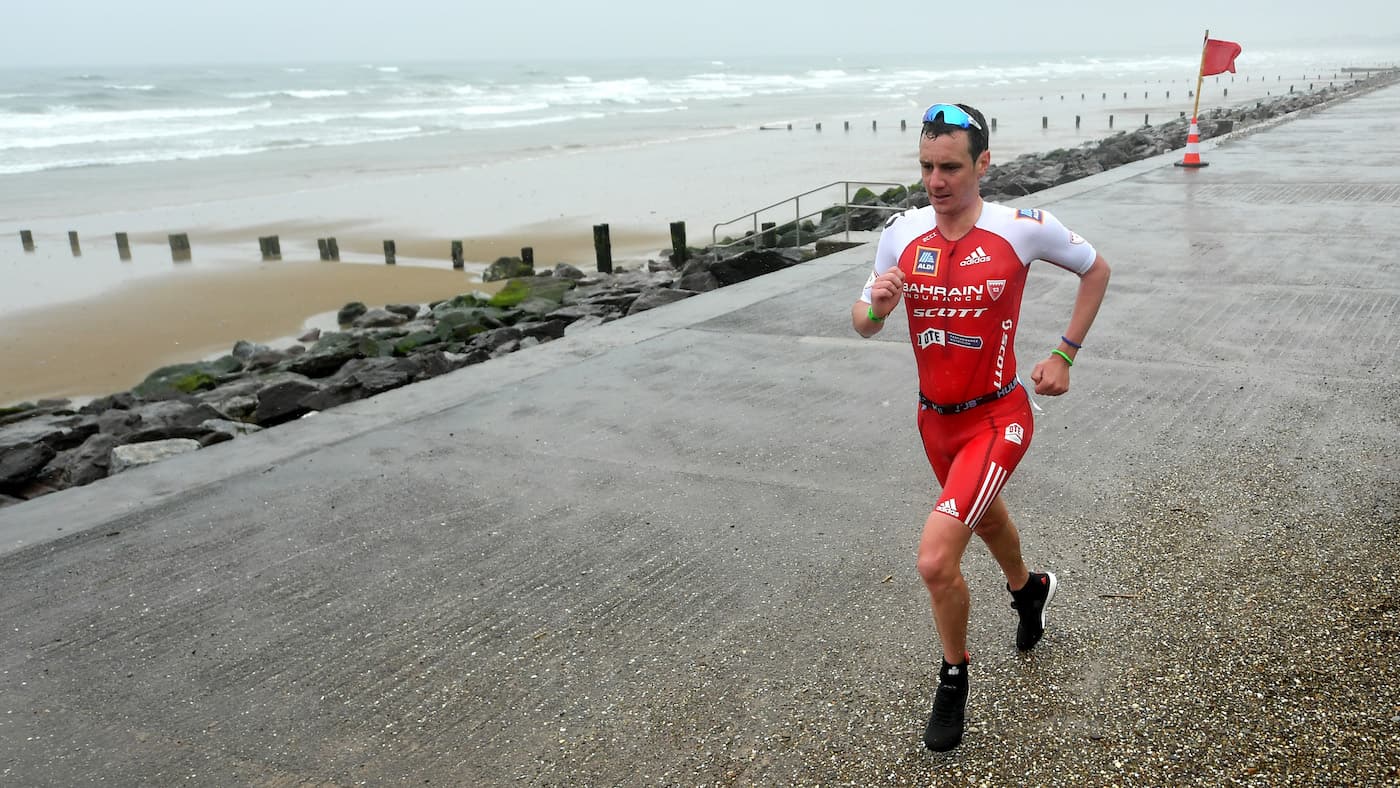 Completing the British line-up is Joe Skipper (seventh in Hawaii 12 months ago) and Will Clarke, who after a tough start to the year and a DNF at IRONMAN Texas, bounced back to qualify at IRONMAN Brazil and also won the Outlaw Half Nottingham and Outlaw Half Holkham.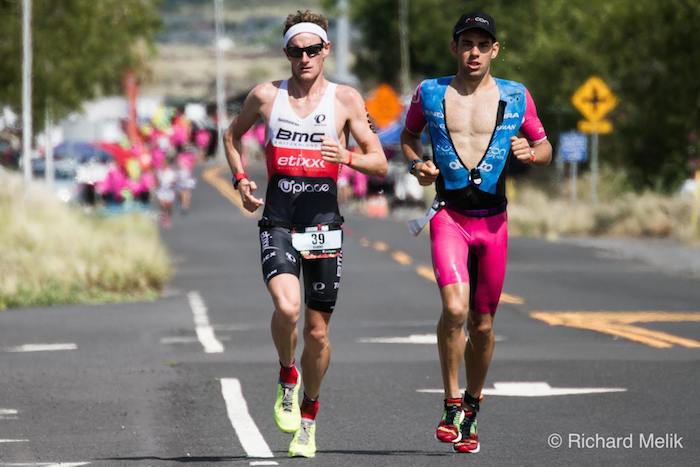 | BIB | FIRST | LAST | COUNTRY |
| --- | --- | --- | --- |
| M1 | Patrick | Lange | GER |
| M2 | Bart | Aernouts | BEL |
| M3 | David | McNamee | GBR |
| M4 | Jan | Frodeno | GER |
| M5 | Sebastian | Kienle | GER |
| M6 | Tim | O'Donnell | USA |
| M7 | Braden | Currie | NZL |
| M8 | Matthew | Russell | USA |
| M9 | Joe | Skipper | GBR |
| M10 | Andy | Potts | USA |
| M11 | Cameron | Wurf | AUS |
| M12 | Michael | Weiss | AUT |
| M14 | Ben | Hoffman | USA |
| M15 | Patrik | Nilsson | SWE |
| M16 | Tim | Reed | AUS |
| M17 | Lionel | Sanders | CAN |
| M18 | James | Cunnama | RSA |
| M19 | Andi | Boecherer | GER |
| M20 | Cody | Beals | CAN |
| M21 | Daniel | Bakkegard | DEN |
| M22 | Eneko | Llanos | ESP |
| M23 | Terenzo | Bozzone | NZL |
| M24 | Alistair | Brownlee | GBR |
| M25 | Daniel | Fontana | ITA |
| M26 | Matt | Hanson | USA |
| M27 | Kristian | Hogenhaug | DEN |
| M28 | Chris | Leiferman | USA |
| M29 | Mike | Phillips | NZL |
| M30 | Daniil | Sapunov | UKR |
| M31 | Boris | Stein | GER |
| M32 | Jesper | Svensson | SWE |
| M33 | Matt | Trautman | RSA |
| M34 | Jan | Van Berkel | SUI |
| M35 | Clemente | Alonso-McKernan | ESP |
| M36 | Josh | Amberger | AUS |
| M38 | Will | Clarke | GBR |
| M39 | Maurice | Clavel | GER |
| M40 | Mario | De Elias | ARG |
| M41 | David | Dellow | AUS |
| M42 | Tobias | Drachler | GER |
| M43 | Andreas | Dreitz | GER |
| M44 | Marc | Duelsen | GER |
| M45 | Nils | Frommhold | GER |
| M46 | Joe | Gambles | AUS |
| M47 | Philipp | Koutny | SUI |
| M48 | Franz | Loeschke | GER |
| M49 | Kramer | Lukas | GER |
| M50 | Kennett | Peterson | USA |
| M51 | David | Plese | SVN |
| M52 | Stefan | Schumacher | GER |
| M53 | Frank | Silvestrin Souza | BRA |
| M54 | Andrew | Starykowicz | USA |
| M55 | TJ | Tollakson | USA |
| M56 | Tim | Van Berkel | AUS |
| M57 | Cyril | Viennot | FRA |