Daniela Ryf heads the field in Hawaii, once again
43 Pro Women set for the 2019 IRONMAN World Championship
Almost a full-house of the 2018 top-10 returning (Canada'a Angela Naeth is the only athlete missing – ironically, having qualified for 2020 already last week in Chattanooga), for the Pro Women of 2019 Vega IRONMAN World Championship.
As in 2018, both of the defending champions – Patrick Lange and Daniela Ryf – get to start with bib #1, with the M1 and F1 designations, respectively.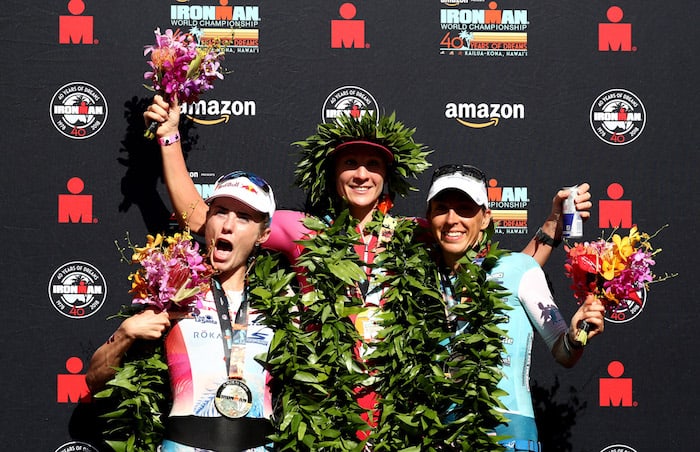 Here is the full list of Female Professional athletes that will be competing for the $120,000 first prize.

The Brits
There's a significant British presence in Hawaii this year – six athletes – of which three are previous top-10 finishers.
Leading the way of course is Lucy Charles-Barclay, second in both 2017 and 2018. Winner this season at IRONMAN South Africa, Challenge Roth, The Championship and IRONMAN 70.3 Staffordshire, a drafting penalty (and eventual fifth place) at the IRONMAN 70.3 World Championship in Nice may have ended that winning run, but she'll be good to go in Kona at an event she's had good experiences at, even winning as an Age-Group athlete prior to her Pro career. Expect her to lead the race for several hours… at least.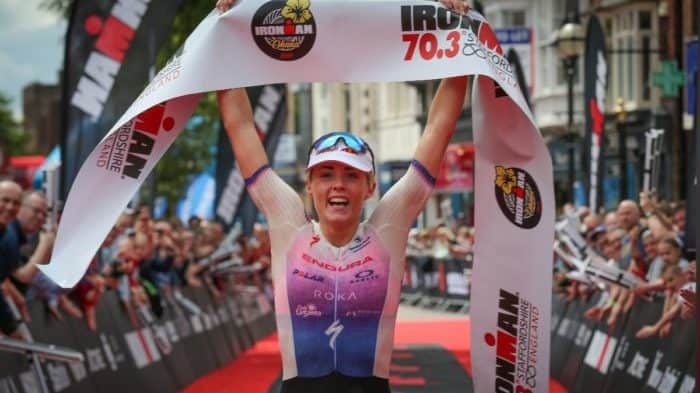 Sixth in both 2015 and 2017 (with a DNF in 2016 and 26th last year), statistically at least Susie Cheetham should be due a 'good' year. Qualifying in late 2018 (at IRONMAN Argentina) allowed a steady start to her season, while a win more recently at IRONMAN Hamburg suggests she is on track to time her peak form for Kona nicely.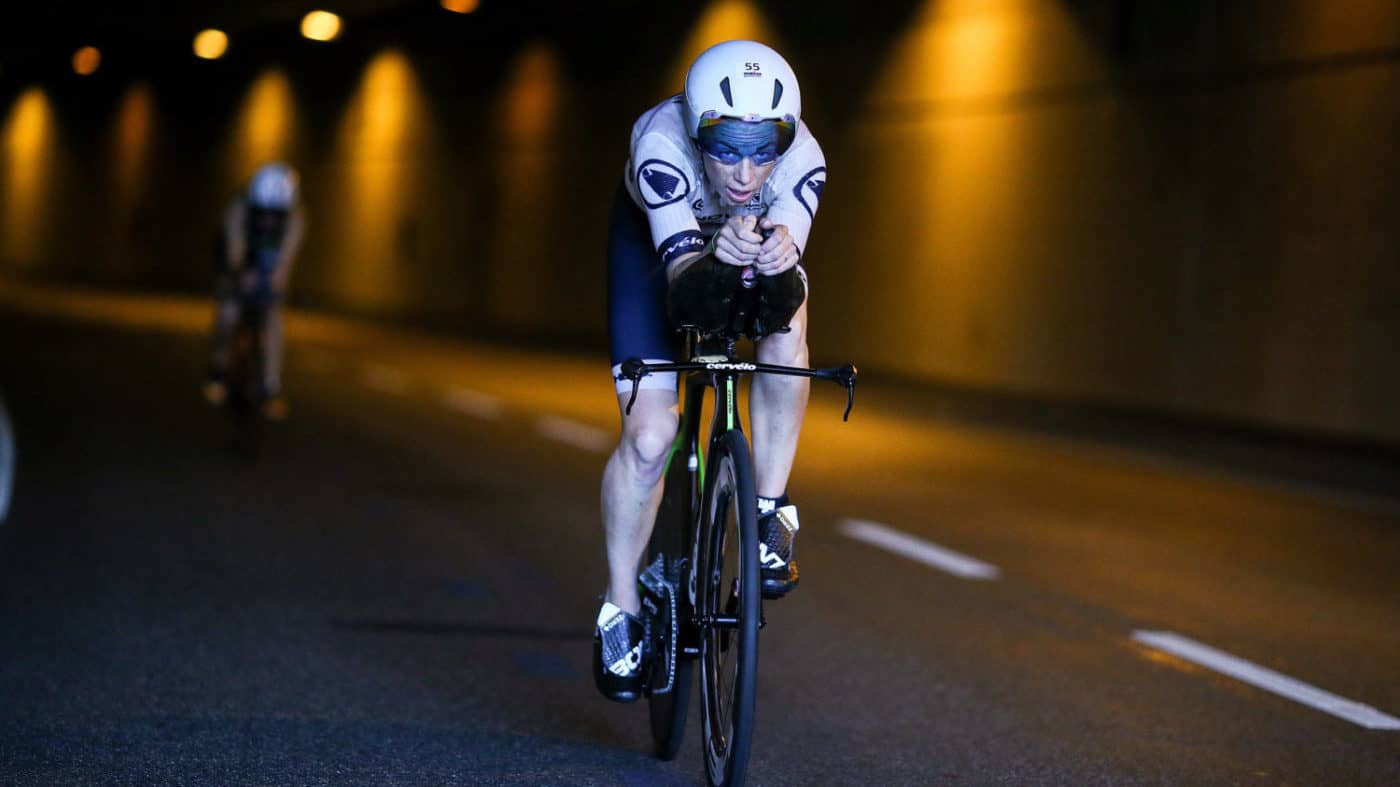 Corinne Abraham secured her best result in Hawaii last year (ninth) – achieved despite a running injury – she was third off the bike. Quiet all year, Corinne rocked up to IRONMAN Tallinn, Estonia and added another impressive IRONMAN victory to her C.V. If her body is in one piece, she could well be aiming higher than ninth this time around.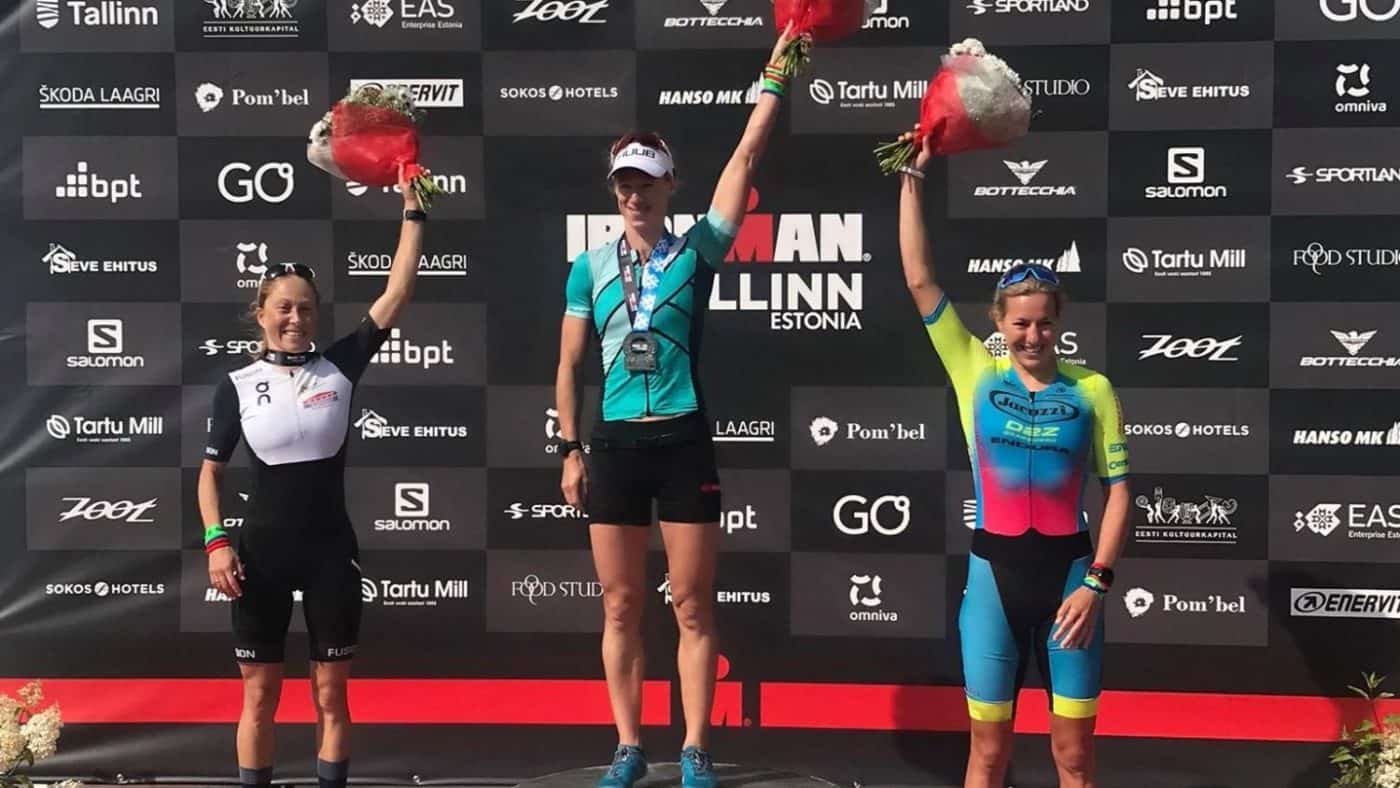 Also pictured above – and third in Tallinn, is Kona debutant Kim Morrison. She's been producing some exceptional Time Trial performances alongside her triathlon racing this season, so the straight roads of Kona could well play into her hands.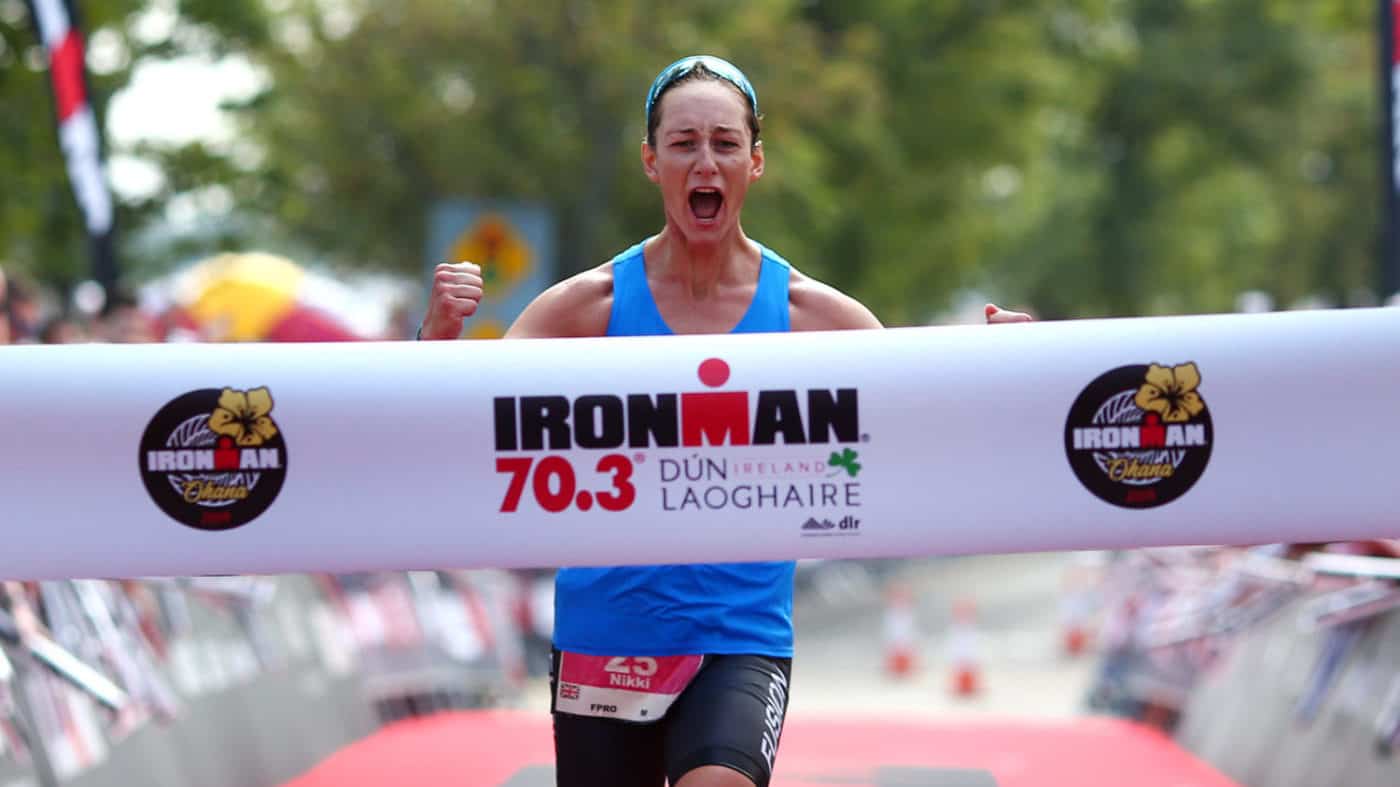 Rounding out the 'Brit Pack' are another two British IRONMAN winners in 2019. Nikki Bartlett took her first Pro win at IRONMAN Lanzarote in May, while Laura Siddall earned a third consecutive IRONMAN Australia title in the same month.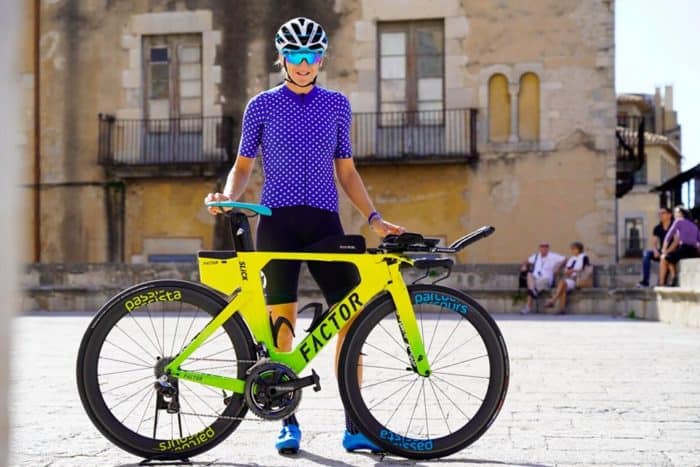 | BIB | FIRST | LAST | COUNTRY |
| --- | --- | --- | --- |
| F1 | Daniela | Ryf | SUI |
| F2 | Lucy | Charles-Barclay | GBR |
| F3 | Anne | Haug | GER |
| F4 | Mirinda | Carfrae | AUS |
| F5 | Sarah | True | USA |
| F6 | Sarah | Crowley | AUS |
| F7 | Kaisa | Sali | FIN |
| F8 | Corinne | Abraham | GBR |
| F9 | Linsey | Corbin | USA |
| F11 | Heather | Jackson | USA |
| F12 | Carrie | Lester | AUS |
| F14 | Nikki | Bartlett | GBR |
| F15 | Emma | Bilham | SUI |
| F16 | Lauren | Brandon | USA |
| F17 | Susie | Cheetham | GBR |
| F18 | Mareen | Hufe | GER |
| F19 | Sue | Huse | CAN |
| F20 | Jocelyn | McCauley | USA |
| F21 | Laura | Philipp | GER |
| F22 | Sarah | Piampiano | USA |
| F23 | Daniela | Bleymehl | GER |
| F24 | Laura | Siddall | GBR |
| F25 | Jennifer | Spieldenner | USA |
| F26 | Caroline | Steffen | SUI |
| F27 | Svenja | Thoes | GER |
| F28 | Jen | Annett | CAN |
| F29 | Nina | Derron | SUI |
| F30 | Gurutze | Frades | ESP |
| F31 | Meredith | Kessler | USA |
| F32 | Martina | Kunz | SUI |
| F33 | Kristin | Liepold | GER |
| F34 | Danielle | Mack | USA |
| F35 | Kimberley | Morrison | GBR |
| F36 | Camilla | Pedersen | DEN |
| F37 | Barbara | Riveros | CHI |
| F38 | Jeanni | Seymour | ZAF |
| F39 | Imogen | Simmonds | SUI |
| F40 | Lesley | Smith | USA |
| F41 | Maja | Stage-Nielsen | DEN |
| F42 | Bianca | Steurer | AUT |
| F43 | Els | Visser | NLD |
| F44 | Annah | Watkinson | RSA |
| F45 | Kelsey | Withrow | USA |