Nasser Bin Hamad Triple Crown confirmed for 2019
First announced back in December 2014 at the first (and last) edition of Challenge Bahrain, the fifth year of the Nasser Bin Hamad Triple Crown has been confirmed for the 2019 season.
So far, the $1million prize has only been claimed once – in that first 2015 season – by four-time IRONMAN and IRONMAN 70.3 World Champion, Daniela Ryf. She collected the biggest payday in the sport for winning Challenge Dubai, IRONMAN 70.3 World Championship (Zell-am-See) and IRONMAN 70.3 Bahrain.
In 2017 both Javier Gomez and Daniela Ryf arrived at the final race, IRONMAN 70.3 Bahrain, having both won in Dubai and the 70.3 World Championships, but in finishing fourth and third respectively, were unable to complete the Triple Crown and claim the big prize cheque. That race was won by Kristian Blummenfelt and Holly Lawrence (both of whom repeated in 2018).
To claim the $1million bonus in 2019, an athlete will have to win all three of the following races:
IRONMAN 70.3 Dubai – 1st February 2019
IRONMAN 70.3 World Championship, Nice, France – 7th / 8th September 2019
IRONMAN 70.3 Bahrain – TBC (typically late November / early December)
The quest for 1 million dollar prize money starts at @IM703MIDDLEEAST , Dubai, 2019. Are you up for the Pinnacle of Athletic Achievement? Nasser Bin Hamad Triple Crown is ready to reward you if you can reach there! Next destination? , Yes, that's @IM703MIDDLEEAST , Bahrain. pic.twitter.com/p7dPCh8hZF

— IRONMAN 70.3 MIDDLE EAST (@IM703MIDDLEEAST) January 10, 2019
Who is heading to Dubai?
While the start list for Dubai is not yet finalised, we do know that Kristian Blummenfelt (NOR) has announced his intention to race. Having won in Bahrain (on a similar style of course to Dubai), for the last two editions and with the IRONMAN 70.3 World Championship (Nice) falling a week after the ITU World Triathlon Grand Final (Lausanne) this year, you would have to consider a Kristian a potential contender.
https://www.instagram.com/p/BsNZXL2Bnyo/
Will Alistair Brownlee be fit to race? Alistair won in Dubai last year, crushing the field by six and a half minutes with a performance I described at the time as a masterclass. That was, perhaps, his strongest performance of 2018. Aside from fitness and form, any decisions on Alistair's desire to focus on trying to win a third Olympic Gold medal in Tokyo or fully committing to an IRONMAN career will be a factor in determining his race schedule. Winner in Dubai, second at the IRONMAN 70.3 World Championship last year – a fit Brownlee certainly has the potential to win all three races. Maintaing that consistency of health and fitness has become and increasingly difficult task in recent years however.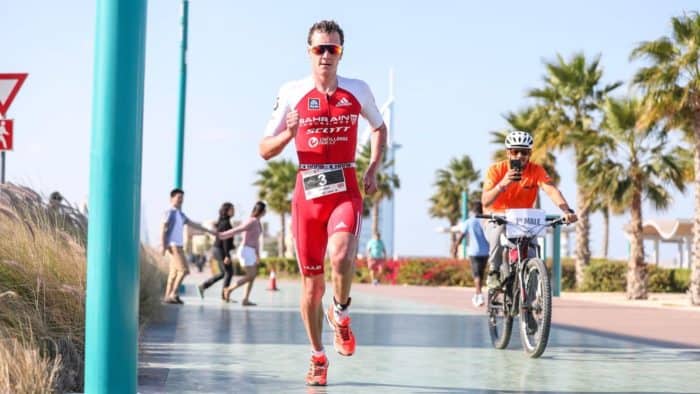 The top three women in Dubai last year were Anne Haug, Sarah Lewis and Holly Lawrence – and all three are already on the entry list for 2019 and set to return. Will Daniela Ryf, or perhaps Lucy Charles, be joining them? That $1million cheque is quite an incentive… and you'll have to be in Dubai if you want a chance to collect it.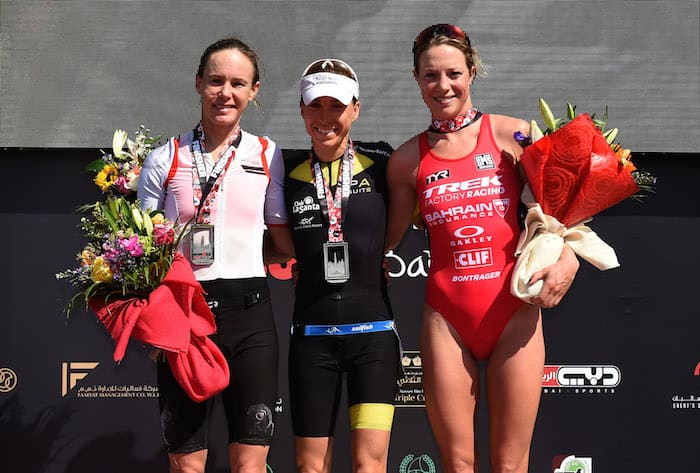 There should be further British interest in Dubai too, with Kimberley Morrison and Fenella Langridge on the current entry list. We expect that will expand significantly before race day, which is approaching fast – Friday 1st February 2019.