British IRONMAN star Joe Skipper, who this month celebrated the birth of his first child, has confirmed in his most recent YouTube video that he will start his 2023 season across the pond in Texas.
Skipper, who finished last year with a wins at IRONMAN Wales and IRONMAN Arizona, plus a fifth place finish at the IRONMAN World Championships, is one of the favourites for this years worlds in Nice.
The 35 year old, who will be going for his first world title at the World Triathlon Long Distance Championships in Ibiza next month, will first head stateside to IRONMAN Texas on April 22.
British double in the Lone Star State?
Skipper, who has raced three times in Texas with a best finish of second in 2015, will not be the only British contender on the start list, with Kat Matthews also set to race in the Woodlands.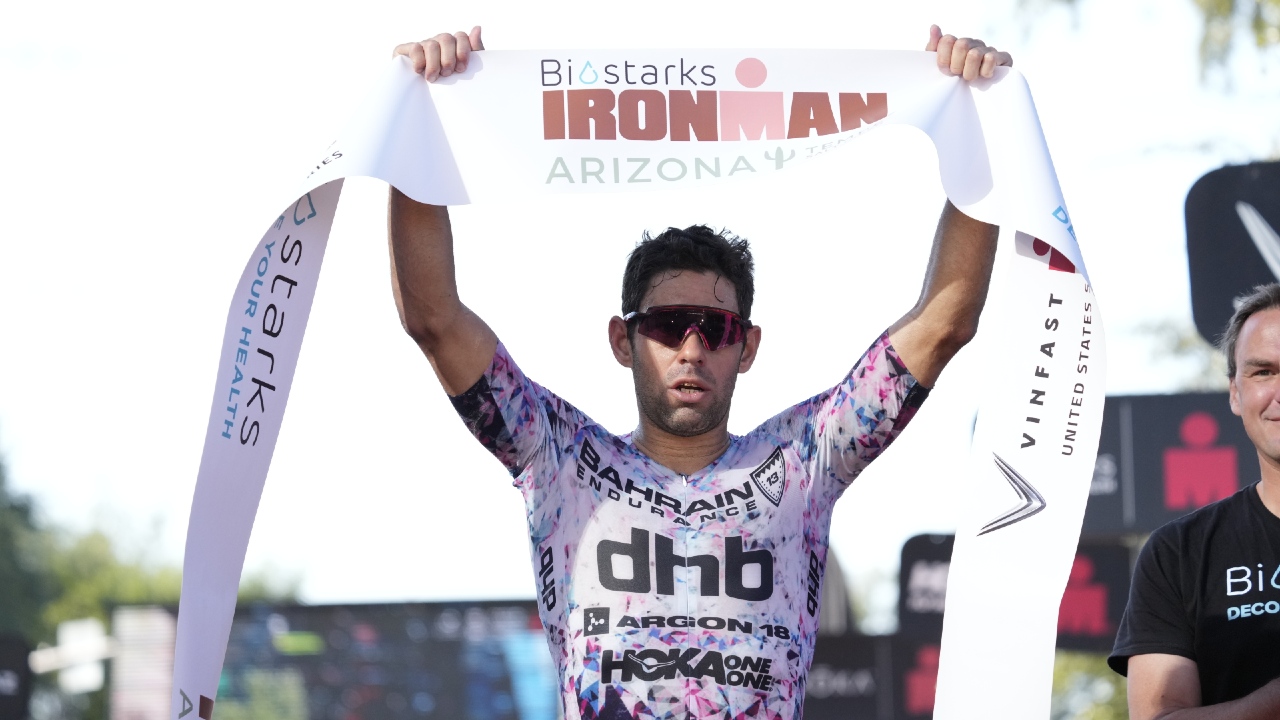 Potentially, then, if things go to plan for both Brits, it could be a sweep of the top step of the podium, with Matthews seemingly in fine form after an impressive display in Oceanside and Skipper likely to be eager to go one better than he did in Texas eight years ago.
Skipper, who shared that in his YouTube video that he hadn't previously been completely certain of the decision to go out to Texas, changed his mind after recent progress in training.
"I wasn't planning on doing it, but the training has been going really well, so I thought I'd put an entry in and I think I'm going to go and give that a go."
Tough test for Skipper
If his form in the latter stages of 2022 is anything to go by, then Skipper will be the odds on favourite to perform in Texas at the end of the month. However, it won't be easy for the Norfolk based athlete, with some of the Americans on the start list likely hoping the home advantage will give them an edge.
Veteran long course racers, such as Matthew Hanson and Rudy Von Berg will look to take a scalp and get the better of Skipper, plus the likes of up and coming USA stars Trevor Foley and Chris Leiferman.
However, Skipper has the class and ability to win the race on the bike and the run, and a win in Texas will likely just confirm what we already know, that Skipper is one to watch out for in Nice in six months time.
For the full IRONMAN Texas start list, click here.