It was always going to be tricky for Team Europe skippers Normann Stadler and Natascha Badmann to choose their four Captains' Picks for the Collins Cup, the PTO's flagship event which will be held on 20 August.
For they had an embarrassment of riches to select from after their four automatic athletes on both the men's and women's side were all ranked #1 to #4 on the PTO world rankings.
But it still came as something of a surprise to us that the next highest ranked European on the women's side, Emma Pallant-Browne at #9, didn't get one of the two wildcard slots, which instead went to Holly Lawrence (#12) and Nicola Spirig (#16).
'Tough choice'
All three clearly had extremely strong credentials, a point acknowledged by our John Levison when he weighed up the contenders at the end of last week and concluded: "It's a very tough choice for Stadler and Badmann to make."
But his view on Pallant-Browne, despite her recent disappointment at the PTO Canadian Open in Edmonton, was: "Her form all year has been plenty good enough for her to be given a pass here – especially given that her Captains' Pick selection last year led to a match victory in the third quickest time of the day."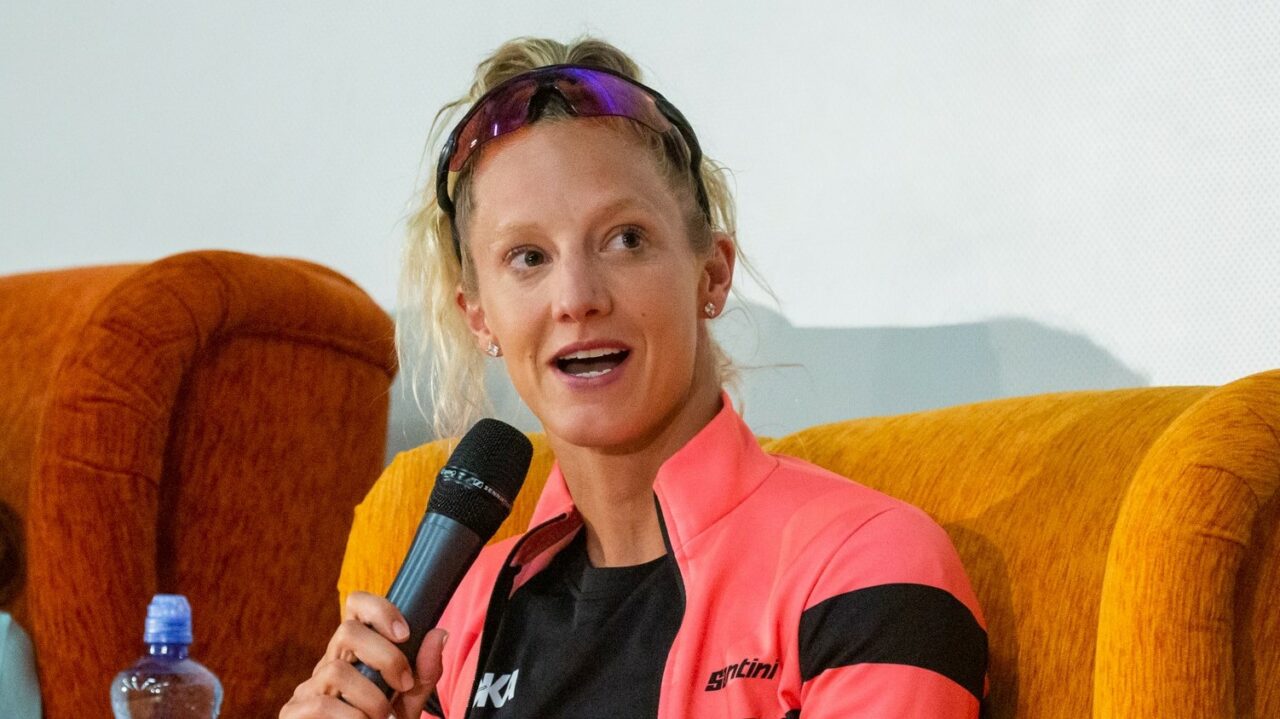 And the reaction on social media was swift, especially on Instagram.
Alongside the PTO's post about the wildcards a whole host of high-profile triathletes wasted little time in joining the debate.
One of the first was 70.3 World Champion Lucy Charles-Barclay, who at the same time underlined what encouraging progress she is making in her recovery from injury, saying: "For clarity; I threw my hat in the ring as a wild card selection, I fully understand the reasons for not picking me, given that I am yet to race and demonstrate I am at the required standard to compete and with so many amazing European athletes to choose from.
"But to not pick @em_pallant after the results she has had already this season, shocking and shame on the decision makers for allowing biases to cloud judgment."
That was echoed by Sam Long, who will be a key figure for Team US: "@em_pallant should have been picked… she has had a great year this year, and last year, and her speciality is the middle distance."
Pallant-Browne herself responded to Charles-Barclay's post by saying: "Thanks Lucy, coming from the Queen of triathlon that means a lot!"
Captains' Choice
There will of course always be debate where discretionary selections exist – and revisiting an article that John wrote more than two years ago – if there was no debate or passion, then the whole format would truly have a major problem. At least we have ticked that box…
Crucially – perhaps – John had written in that same article, more than 18 months before the first Collins Cup ever took place:
"Personally, I would like to see the "Captains' Picks" truly being just that, eliminating the 'committee' reference and involvement. That would enhance the scrutiny, speculation and ultimately judgement as to whether they have chosen well, putting additional responsibility on the Captains' position. If you are familiar with the Ryder Cup, you'll be familiar with the (heated) discussions around this very point – and ongoing interest leading up to, during and post-event will be crucial to success."
That was a reference to the small print, regarding Captains' Picks: "The final two athletes (male and female), are designated as "Captains' Picks" and "will be selected by a committee of non-athlete members of the PTO Board, in consultation with the Team Captains".
The Captains have been given licence to select who that want, and they should have the right to exercise it – but they must also be ready to be questioned on it.
Any suggestion that the decisions weren't entirely theirs would defeat the object. When the reigning IRONMAN 70.3 World Champion references 'allowing biases to cloud judgement', that's a strong position – and seemingly far from a lone voice, based on the volume of comments appearing online.
Fine athletes
One of the downsides of social media of course, in some cases, is the tone can turn negatively towards those who have been selected – which is not really the issue, in our view. Emma Pallant-Browne, Holly Lawrence and Nicola Spirig are all incredible athletes of the highest order.
Trying to be objective however, an 'Emma Pallant-Browne plus one' (whether that be Holly or Nicola), seemed to be the clear direction that the vast majority of those in the sport would take.
As the World #9, IRONMAN 70.3 European Champion (ahead of Edmonton winner, Ashleigh Gentle), impressive at the Collins Cup 12 months ago and four wins on the C.V. this year already, missing out on selection is a tough one.
Emma has commented on the news on her instagram page, with great dignity and class:
Gutted not to be selected for @thecollinscuptri , but I've learnt in this world, create your opportunities , accept your losses and use adversity to keep pushing your limits. 🙌🙌
Congratulations to all who did make the teams! 💪💪
#wepushon
Thankyou so much for all the love and messages, the tri community really is the best! 😍😘😘😘❤️❤️
A new direction
It's definitely a huge talking point but for now Pallant-Browne's name has just been added to the start list for the World Triathlon Long Distance Championship in Samorin the day after the Collins Cup, alongside a certain Lucy Charles-Barclay.
That would suggest to us that she has perhaps been nominated as a Reserve for Team Europe, but with this additional option, will be able to travel (from her South Africa base), with the knowledge that she will be guaranteed a high quality race – even if it is not the one that she expected, or hoped to be participating in.