The reigning Olympic and world champions will join forces with last year's Championship Series runner-up in a star-studded Santara Tech Eagles team as Super League looks set for a battle of the Galacticos in 2023.
Tim Don's Eagles saw their title taken by a power-packed Bahrain Victorious Scorpions last year but, backed this season by Santara Tech which is the company co-owned by stars of the sport Kristian Blummenfelt and Gustav Iden, it's clear they mean business.
Norway's Blummenfelt, who has much more of a focus on short-course racing as he looks to defend his Olympic title in Paris next year, always looked likely to join the Eagles but current WTCS champion Léo Bergere, who took an individual silver and a Mixed Relay gold with France at WTCS Sunderland over the weekend, adds further firepower.
As does Aussie Matt Hauser who went so close to the overall SLT title in 2022 despite an incredible run of bad luck – and he goes into the series full of confidence after notching his first WTCS victory in Montreal in June.
On the women's side they are headed by rising French star Emma Lombardi, who already has three WTCS silver medals to her name.
And intriguingly they have also brought in 15-year-old Hungarian Fanni Szalai who made such an impact at the Arena Games and has carried all before her at junior level this year.
Paving the way
And Don admits he's relishing a battle with Chris McCormack's Scorpions.
Macca won't announce his line-up until Thursday but with the likes of SLT champion Hayden Wilde, Cassandre Beaugrand, Vincent Luis and Henri Schoeman all Bahrain Victorious athletes, it promises to be super-strong again.
Don told TRI247: "Everyone was at a bit of a disadvantage with Bahrain Victorious having such a strong team last year due to contractual commitments, but fair play because they were the first franchise in Super League history so they've actually helped created the franchises for this year.
"As much as I'm gutted that they had such a strong team, in the long run, I think what Macca was doing was brilliant.
But definitely, yeah, we're in it to win it and I think we've got a balanced team – a strong team with experience, but we've also got lots of youth, and I really like that side of it.
"We could have some younger athletes really stepping and hopefully they can learn from the likes of the current Olympic champion and current world champion."
'Big Blu' vs Bahrain
Don put his faith in Hauser as his 'GC' contender last year and was richly rewarded despite more than his share of bad luck. And he said of the Aussie: "He's a real racer and that short distance, that's his forte, the super sprint and sprint distance.
"Obviously last year was a bit of a breakthrough one for him and I think he's gone away and had a great winter. He's won a WTCS this season which is no mean feat."
And on the intriguing prospect of Blummenfelt tackling a Bahrain team that he was part of until this season, Don adds: "He's definitely gaining race sharpness this season. He's honing in on the short course. I think in Hamburg [when fourth], he surprised a few people. I mean, let's be honest, he beat Matt there.
"Kristian definitely wants to get after it, and not just for himself, but Santara Tech too – and to show Bahrain that we are a force to be reckoned with, as do I and the rest of the athletes."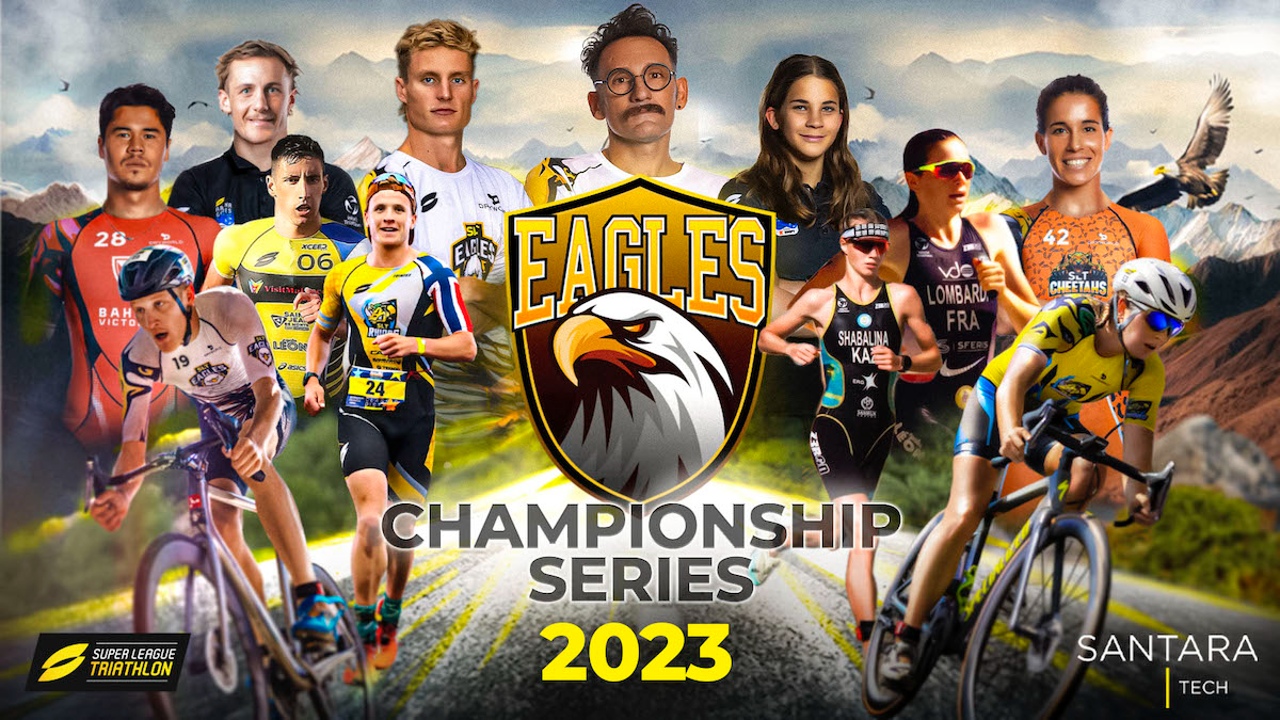 Lombardi 'gets the dynamics'
And on the women's side we asked Don about Lombardi, who has made a big impression in a short space of time but will be making her Super League debut.
The Olympic distance is her forte but as she showed again in Sunderland when runner-up to compatriot Beaugrand over the Sprint distance, she'll be a force to be reckoned with.
He told us: "She cut her teeth on the French Grand Prix circuit so she gets the dynamics and the style of racing. She knows she needs to be up the front, she knows she needs to be nailing those transitions and she's flawless at that. So I'm really excited to have her.
"And she's so young. She's won major championships as an under-23 athlete and this for her is just going to be another step, racing all the top senior women, kind of like three races in a row. So, yeah, I think she's going to be a great asset to the team and I think personally, for her, she can take a lot away from the race series."
And there's never been anyone younger in Super League than the exciting Szalai, but Don cautions that it's very much a learning experience and she will be looked after throughout.
"I hope we're not even in chapter one [of her career] yet. I hope we really see her develop to Los Angeles 2028 and beyond. I'm in contact with her dad a lot more than I am with her. And her father and mother are coming to every race. Not both of them, either one of them or both of them. They've had to take time off work to do that.
"And I really want some of the senior athletes, the more experienced athletes in our team, to really kind of take her under their wing. And I just want her to enjoy herself. There's absolutely no expectation from us in terms of results. I really want her to perform to the best of her ability."
Men: Kristian Blummenfelt, Matt Hauser, Léo Bergere, Kenji Nener, Adrien Briffod, Emil Holm.
Women: Emma Lombardi, Jeanne Lehair, Fanni Szalai, Miriam Casillas Garcia, Ekaterina Shabalina.