"If your dreams don't scare you, they are not big enough."
That was the way in which 2014 IRONMAN and two-time IRONMAN 70.3 World Champion, Sebastian Kienle, announced the news last week that one of the aims for his final season in the sport is to win the 2023 Zalaris Norseman Xtreme Triathlon.
He's not the only high-profile professional triathlete who has wanted to race for nothing more than the iconic black t-shirt for finishing.
We asked Great Britain's Lucy Gossage what the appeal of the event is… and what he needs to prepare for – for both success and memories.
'This is a little crazy'
While we know that Kienle has a New Zealand double coming up soon, at Challenge Wanaka (half) and then IRONMAN New Zealand in Taupo, the Norseman will represent his final long course triathlon in Europe. The 2023 edition is set to take place on 5 August.
The German explained: "Many sports have a mecca. Alpine skiing has Kitzbühel, and tennis has Wimbledon. For extreme triathlon, Zalaris Norseman is the mecca. I have to say that it was no easy decision, I definitely am a little scared of the race, I think even the best athletes in the world look at this and say, 'this is a little crazy'.
"For me it is the ultimate challenge – I will do everything to win Zalaris Norseman and I believe it will be head-to-head until 25k of the run. When running up Zombie Hill everything can happen, but I will give it all to take the win."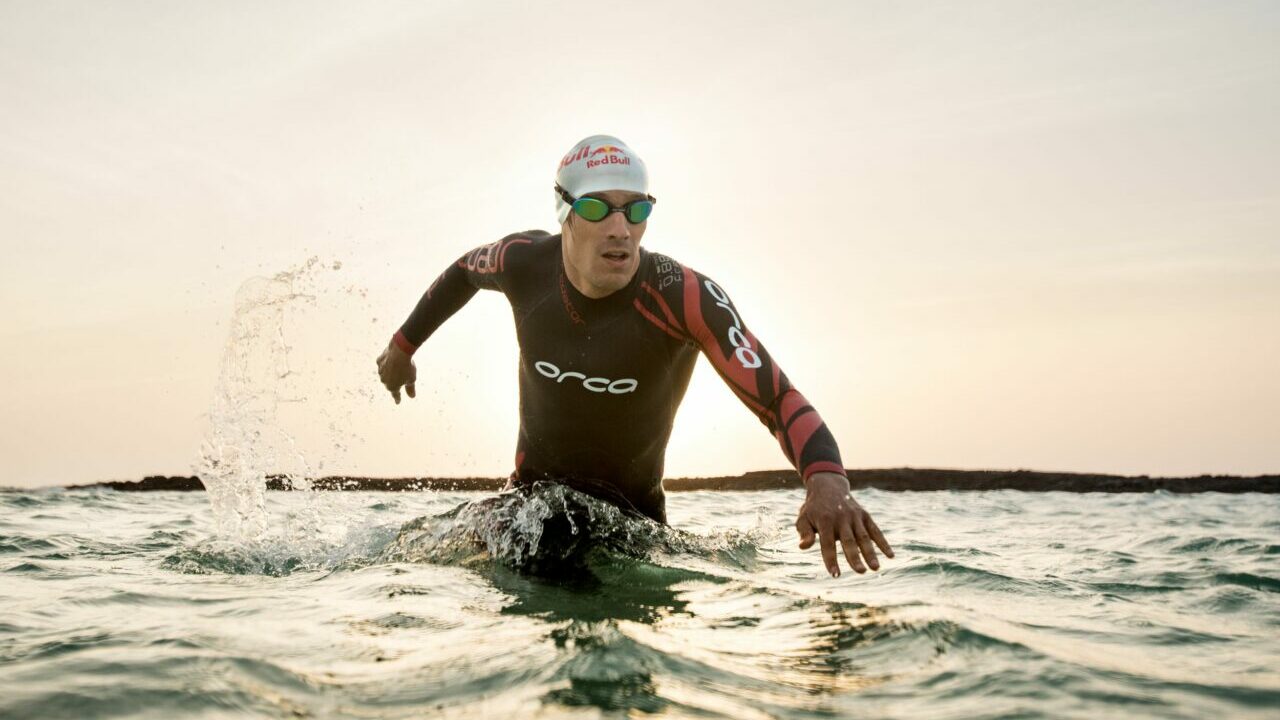 Another Norwegian challenge
Norway has been taking an outsize share of the triathlon headlines market over the past two years. In heading to their most iconic race on his 2023 Discontinued tour, Kienle will not have Kristian Blummenfelt and Gustav Iden to face, but another rising star in the XTRI World, Jon Breivold. He is preparing to make sure that the winning aspect of Sebastian's target, is not met.
A relative novice in triathlon, Breivold won the Norseman (and the XTRI World Championship title, which will also be won on the iconic Gaustatoppen this year), for the past two years. His 2022 victory reduced the course record by almost 30 minutes in the process. So impressive has he been in this terrain and conditions that Arild Tveiten, the Sports Director of the Norwegian Triathlon Federation, has said that he believes that Blummenfelt and Iden are the only two athletes that could challenge him at the event.
While time will tell in that regard, Breivold is certainly up for the challenge. In typically confident Norwegian style, he said:
"Now I have been given a great challenge. Sebastian Kienle is a long-distance legend. He came sixth during the World Championship at Ironman Hawaii in 2022 and is one of the world' s best triathletes. We will most likely be close to each other until the bottom of Zombie Hill… when we start on the 1,600 meter climb up the mountain, I will teach Sebastian Kienle a lesson in uphill running."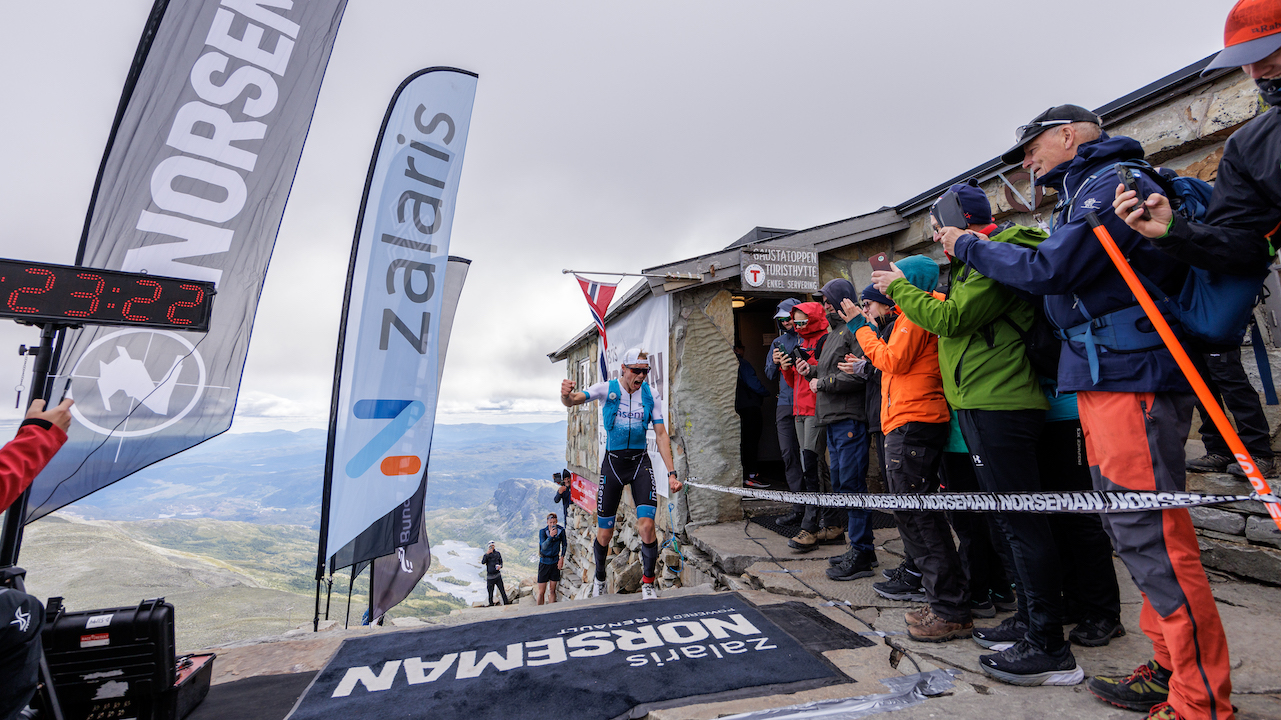 Motivation – The Gossage take
Looking back over the history of Extreme / XTRI events, Kienle won't even be the first IRONMAN World Champion to seek success at the Norwegian classic. Twice Kona winner, Tim DeBoom won the race in 2011. We've also seen the likes of established IRONMAN winners such as Ben Hoffman and Tim Don be attracted (and winning) the Patagonman XTRI in 2022 and 2019, respectively.
Great Britain's Lucy Gossage won 14 iron-distance races during her career, with the final two of those being the Patagonman XTRI in 2018, and then the first XTRI World Championship at the Norseman Xtreme in 2019. What's the attraction?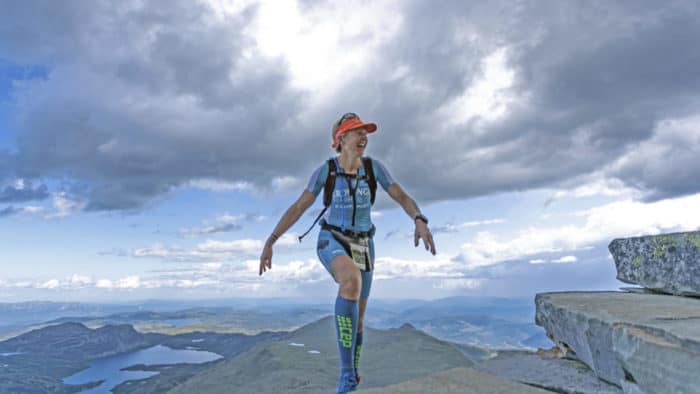 "I guess at some point in your career it gets to the stage where the memories and the experiences are more important than money. From my point of my view, my last real Pro race, where I'd really dedicated myself to being the best athlete I could within the constraints of part-time work, was IRONMAN Wales 2018.
"Patagonman felt like the ultimate way to sign-off my pro career. Can you think of a better place to do your last race? Though as it turned out, I loved it so much it actually resulted in one final year of transition where I did some different challenges including Norseman (but also cycle touring, a swimrun and actually one final goodbye in Tenby). Those were purely for fun and because I was still fit enough to do them without making too many sacrifices in the rest of my life.
An uphill challenge – one to be enjoyed
Having trodden some similar footsteps then, with success, what did Lucy learn from her XTRI experience, that she would pass on to Sebastian? Given the comments of defending champion Breivold above, this is quite apt:
"Practice running uphill! I hadn't really thought about the practicalities of the Norseman run and when I got to the bottom of Zombie Hill I distinctly remember thinking, 'S**t, I should have thought this one through!'
"But I think my biggest tip would be to enjoy it and bottle the memories. I consciously focused on this in my last couple of years and am so, so, so glad I did.
"I guess I'd also make the point that it's really refreshing to do courses where time is irrelevant and the challenge is finishing. It took me back to what it was like to race in the early days before I got 'good'"