Another reason to be pleased this week if you want brilliant elite racing to be properly rewarded financially came when Super League Triathlon revealed its prize money list for 2021.
A thrilling four-week roadshow which took us to London, Munich, Jersey and Malibu produced some terrific action:
Alex Yee vs Jonny Brownlee for all the marbles in a Jersey thriller
Jess Learmonth utterly dominant in London, Munich and Jersey
Georgia Taylor-Brown claiming the women's title at the very last gasp
Yee leaving it even later to clinch the men's title right on the finish line in Malibu
Blummenfelt, Duffy, Iden and Charles-Barclay adding further star power
The Super League format appears to be a winner with TV networks – both BBC and BT Sport in the UK carried elements of the 2021 Championship Series, which means it likely works for viewers too. Crucial if new fans are to be introduced to the sport.
Super League Triathlon prize money
When the dust settled and the prize money was shared out, Great Britain's Olympic Mixed Relay gold winners had another reason to smile after their amazing summer – actually they had 469,000 reasons to smile.
Between them, the quartet of the aforementioned Yee, Taylor-Brown and Learmonth – plus Jonny Brownlee – amassed $469,000 in prize money.
On the women's side Taylor-Brown led the way with a total of $140,000 while Jess was close behind on $136,000. Yee claimed $120,000 while Brownlee (third in the final standings) took home $73,000.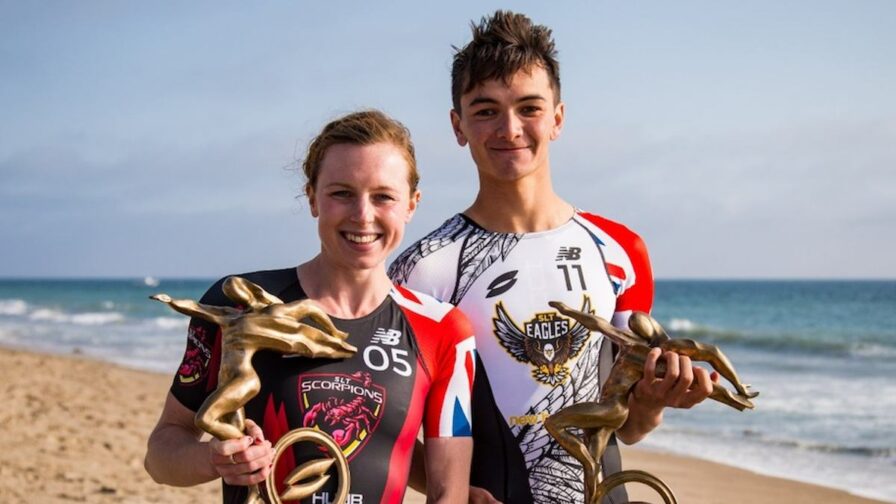 Outside of Britain's Tokyo gold medal winners, the other top earners were Hayden Wilde ($104,000), Vincent Luis ($61,000) and Katie Zaferes ($52,500).