After kicking-off last weekend at West India Quay with their London event, the fast turnaround of the 2023 Super League Triathlon Championship Series season returns just seven days later. La Ville Rose – 'The Pink City' – returns, for the second edition of Super League Triathlon Toulouse.
The fourth-largest city in France, the capital of France's southern Occitanie region is close to the Spanish border, and on its debut last October it was Georgia Taylor-Brown and Hayden Wilde who took top honours. After missing London following his pre-Paris crash issues, Wilde has an opportunity to defend his victory, but of course there will be no GTB as she continues to rehab her calf injury – but London winner, Jeanne Lehair (LUX), will be racing.
Start time and watch live
Racing takes place on Sunday 3 September, 2023.
Women PRO race: 10:30 local time (CET), so 09:30 in the UK
Men PRO race: 11:45 local time (CET), so 10:45 in the UK
Who is racing at Super League Triathlon Toulouse?
In team terms, the RTP Sharks were dominant in London, but won't necessarily have things their own way this time around, with Sophie Coldwell (2nd) and Beth Potter (4th) not racing this weekend. They still have three of the top seven from London in Kate Waugh, Olivia Mathias and Jessica Fullagar though, and this week they will be joined by Tilly Anema and Iona Miller.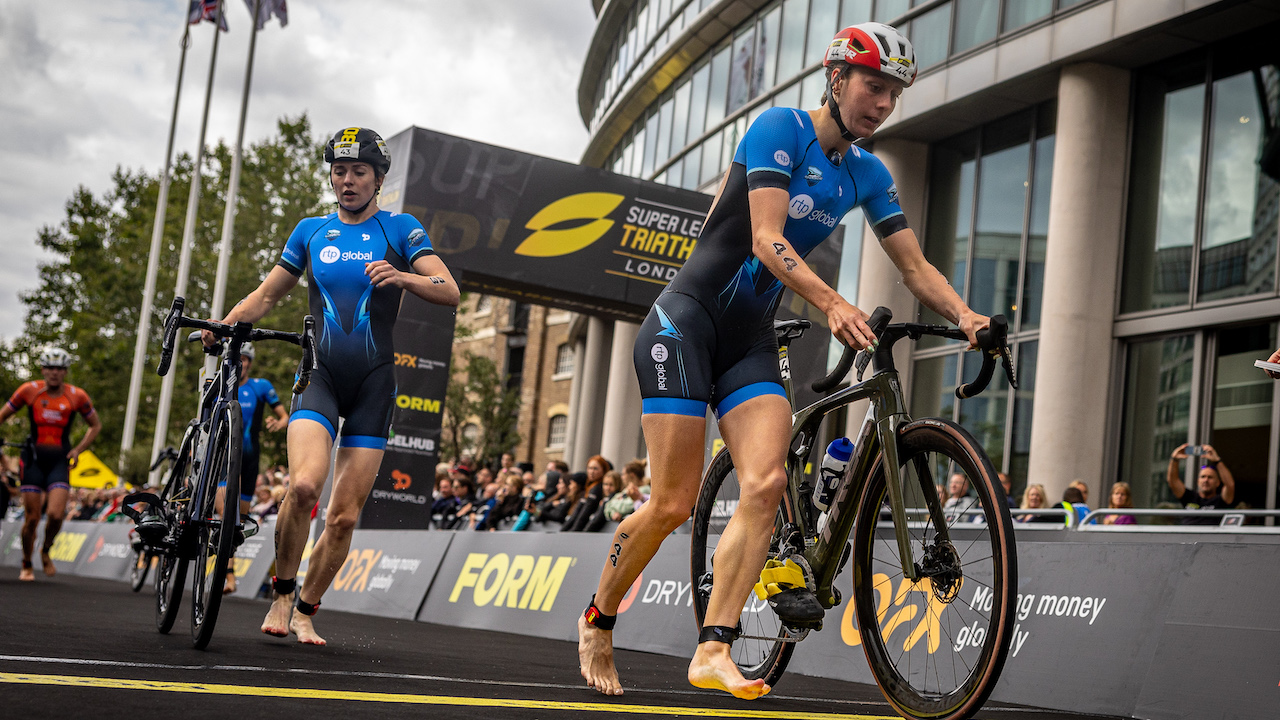 Home advantage worked well for the Brits last week, so what about the same in the south of France. Emma Lombardi is making her SLT debut on Sunday, and while the former U23 World Champion has always expressed her preference for the Olympic distance, currently ranked #3 in the WTCS standings, she has the skills to compete at any format. She'll be joined by Leonie Periault, who came close to securing an all French podium sweep recently at WTCS Sunderland, when finishing fourth. It does appear however that Cassandre Beaugrand will not be on the start line. Confirmation on that as soon as we have it.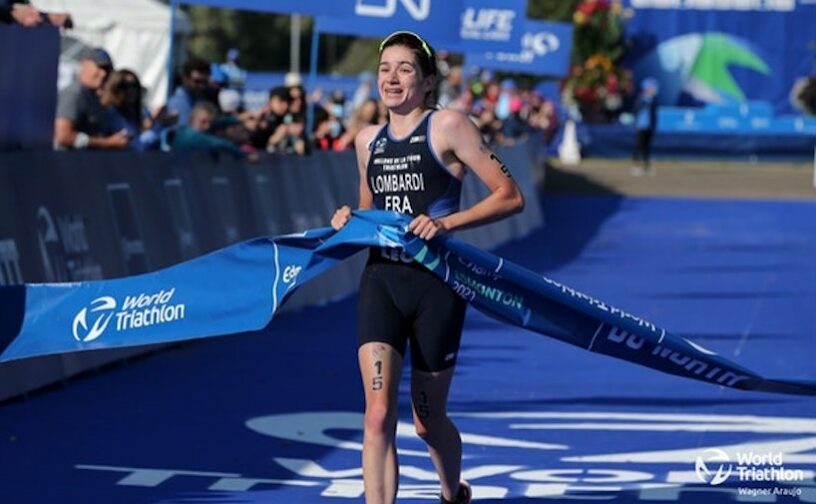 And of course, you can never overlook the USA's Taylor Spivey, who is Queen of consistency, and has the skillset and tactics to seemingly always keep herself in contention.
The Toulouse Men
After missing London, big returns to SLT competition for Hayden Wilde and Matt Hauser. They had some incredible races through the 2022 Championship Series season, and with both already topping WTCS podiums in 2023, they are seemingly going from strength-to-strength.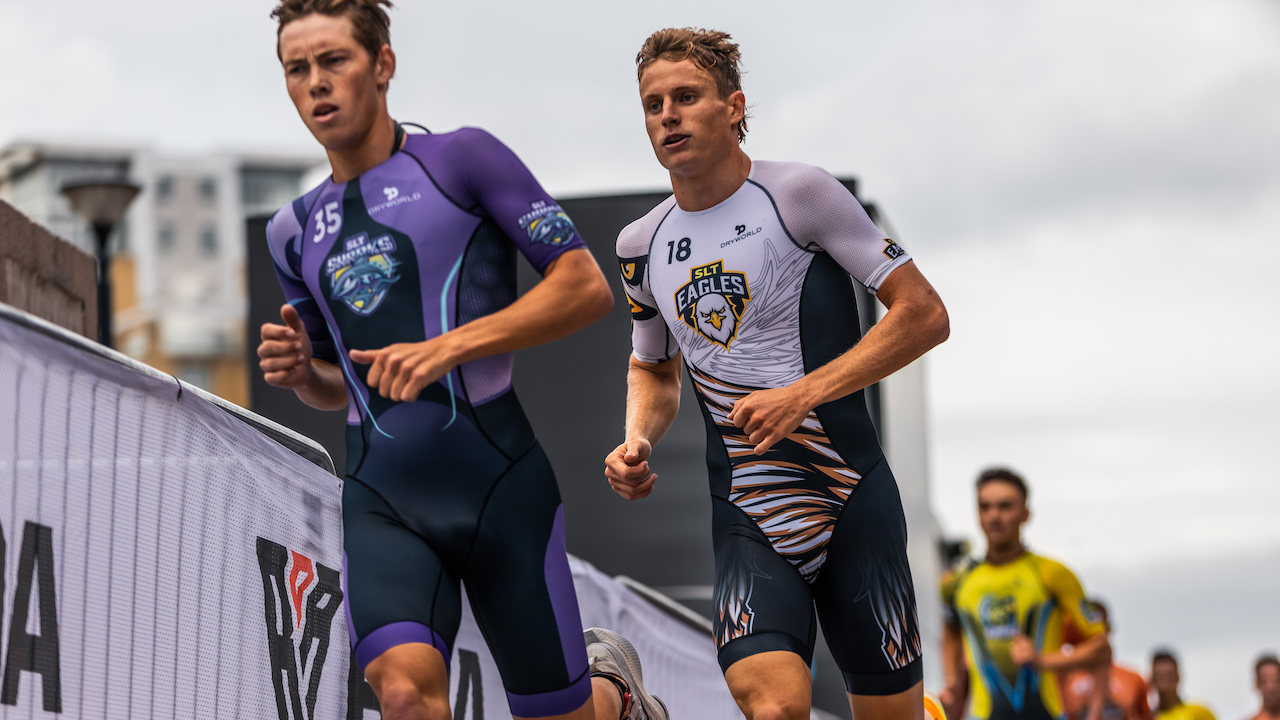 While there's no Alex Yee, the men's race still looks arguably stronger overall, as alongside Wilde and Hauser, we look set to be seeing the addition of reigning World Triathlon Champion, Leo Bergere, and Mr 'any time, any place, any distance', Kristian Blummenfelt. Big Blu was off the pace in Lahti, but hopefully any lingering sickness collected in Singapore will be a thing of the past this coming weekend.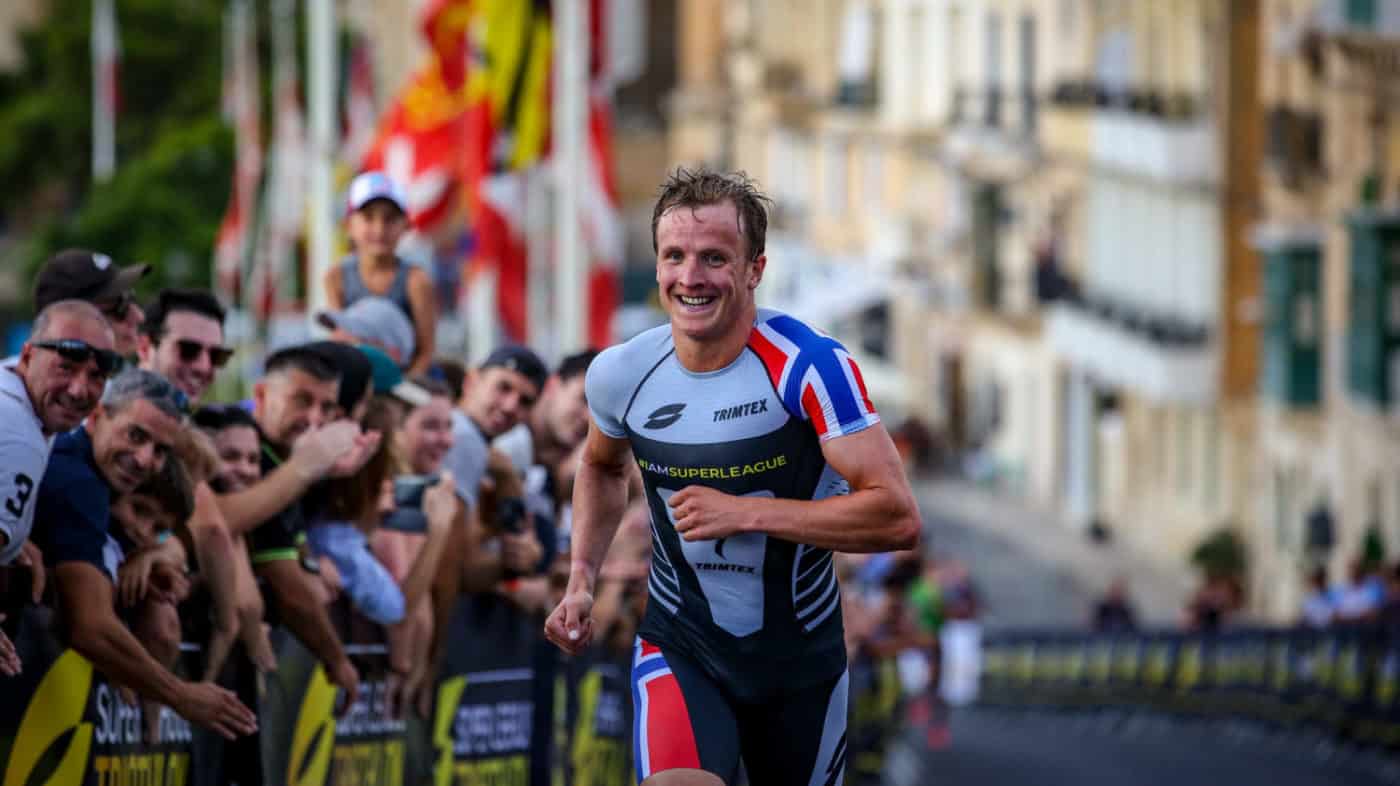 Add in London podium finishers, Jonathan Brownlee and Tayler Reid, alongside a highly motivated group of young guns who want to gain some scalps, and it should be fascinating racing,
The Course
As was the case last year, Toulouse will see athletes race in Triple Mix format. Who will be the 'Master of Versatility'?
Based at the impressive Port de la Daurade, the swim will take place in the Garonne river in southwest France.
The three races will comprise:
Stage One – Swim, Bike, Run
Stage Two – Run, Bike, Swim
Stage Three – Bike, Swim, Run **
(** started in pursuit style, based upon times from the first two events)
There's little time for recovery either, with the 'rest' times between the stages being just two minutes (S1-2) and four minutes (S2-3), respectively.
The changing formats of the three stages tests both versatility and sometimes under pressure, memory, as to which discipline is next.
The swim distance each leg will be 300m, the bike comprises of four laps for a total of 4km, but there is a small twist relative to previous events on the run.
Regular Super League races are two laps of 800m each, for a total of 1.6km (one mile, as near as). In Toulouse, the run course will use exactly the same circuit as the bike loop (1km), and so for stage one and stage two, the run sections will be just one lap (1km), but the final stage three (Bike-Swim-Run) will finish with a two-lap (2km) run.
The 90-second rule is in play. So any athlete that falls 90 seconds or more off the leader's pace at the end of any individual lap is shown the Yellow Elimination Flag and is out of the race.
Gaining an advantage – the Short Chute
If you are new to SLT racing, then you'll know that 'normal rules do not apply', and a small short cut, aka 'Short Chute', can be earned during the racing, for being first across the line at various point.
You can earn Short Chute in Toulouse as follows:
1. the first athletes across the Mount Line after the swim on Stage 1,
2. the first across the Mount Line after the bike on Stage 1 (i.e. after T2)
3. the first across the Finish Line at the end of Stage 1.
Short Chutes are won for a Team and awarded to an athlete during the race by their Team Manager. Short Chutes are to be taken on the first lap of the run in Stage 3. No team can win more than one Short Chute.
Note: For the run section of Stage 3 in Toulouse, athletes will run two laps, with just one lap to be run in Stages 1 and 2.