It will come as no surprise that Norwegian duo Kristian Blummenfelt and Gustav Iden topped the 'Triathlon Money List' last year, with the former taking home close to $500,000 in prize money.
They mopped up the men's IRONMAN and 70.3 World Championships but, in common with the leading six earners, all collected more than half their race income from the PTO.
And it may be less obvious but on the female side it was Ashleigh Gentle who got bigger pay cheques than any of her rivals, almost all down to her performances on the PTO Tour.
There are plenty of other eye-catching details that emerge from the annual analysis from TriRating's Thorsten Radde.
IRONMAN under pressure?
The recap also comes out in the same week that IRONMAN CEO Andrew Messick abruptly ended an interview with the 'How They Train' podcast shortly after being asked whether professionals deserve a greater percentage of IRONMAN's revenue. "We believe in what we put out there," was his reply.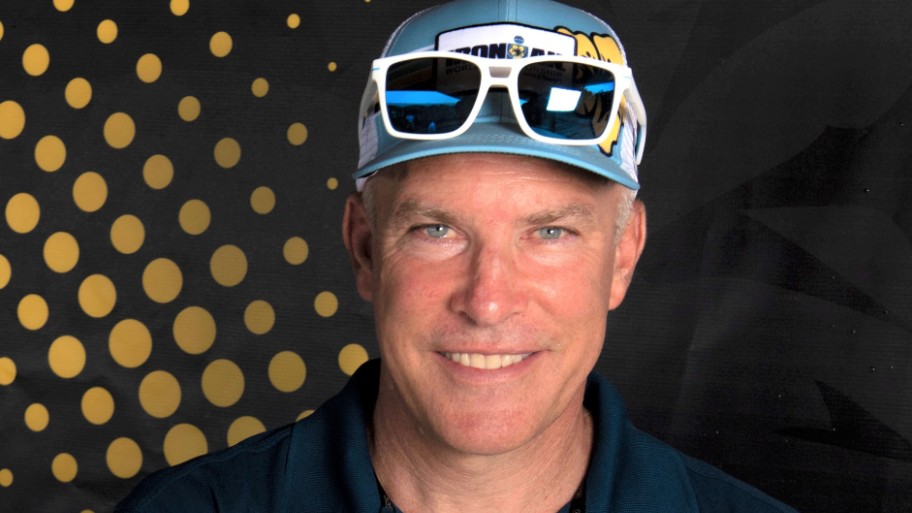 Messick cited the fact he'd been told it was a 45-minute interview slot which had already stretched over the hour-mark but it will be fascinating to hear his response if a 'part two' of the chat with Jack Kelly materialises.
You can check out the full figures compiled by TriRating here but below are some of the headlines we took out of it:
IRONMAN had two World Championships during the year after the 2021 version was rescheduled and relocated to St George. Yet the only athletes in the top 40 earners who made more than 50% of their race income from M-Dot branded events were Kona champion Chelsea Sodaro and Joe Skipper (fifth in Hawaii and winner of IRONMAN Wales).
Money list leader Blummenfelt won both the IMWC and 70.3 titles in St George but the biggest chunk of his $491,000 income was the $260,000 portion from the PTO, which includes his $100,000 bonus for topping their rankings.
The number of athletes earning over $100,000 was up to 33 from 23 in 2021, though that year was impacted more by the global COVID pandemic (in 2019, pre-COVID and pre-PTO Tour, the figure was 16).
Each PTO event was worth at least $1million overall and as winner of both the Canadian and US Opens, Ashleigh Gentle pocketed $325,000 from the body which is co-owned by the athletes – a whopping 92% of her total prize purse.
If you just look at short-course athletes in the list then the top three – Georgia Taylor-Brown, Hayden Wilde and Taylor Spivey – all earned the bulk of their prize money from Super League Triathlon. The two WTCS World Champions Flora Duffy and Leo Bergere were fourth and fifth.