Round Four of the 2017 ITU World Triathlon Series: Leeds
No podium on Sunday for Alistair Brownlee?!
Blair Cartmell (www.newtriathlon.com) is back with his regular preview and predictions feature, looking ahead to this weekend's Columbia Threadneedle World Triathlon Leeds. With several big names missing – in both the male and female events – the race for the podium may be a little more open than usual.
After three races over the middle distance this season, Alistair Brownlee – winner 12 months ago – returns to make what will likely be his own World Triathlon Series start of the year, in his home town. Another win for the two-time Olympic champion? Well, Blair is forecasting that he won't even make the podium…
What can we expect, and who are the favourites?
---
ITU World Triathlon Leeds – 11th June 2017
Blair Cartmell previews and predicts…
Round four of the WTS series heads to Leeds and the second edition of this race venue after its successful debut last year. It is most likely going to give the athletes the best atmosphere on the circuit, with 80,000 spectators expected on the course. This really is an excellent opportunity for young athletes and coaches to go and watch the best in the business first hand and not on the TV.
In the women's race we will see a new champion crowned with the absence of Gwen Jorgenson and in the men's race we see a cameo WTS appearance from defending champion Alistair Brownlee who has been focussing on long course racing this year.
The Course
A demanding and technical Olympic distance race. With heavy input from the Brownlee brothers, would you expect anything less? The forecast is looking dry and warm for the weekend.
Swim – A 2-lap lake swim with the possibility of it being non-wetsuit.
Bike – Tough and technical. An initial 10-12k section into the city centre including a steep hill straight out of T1 and then seven laps of a tight and technical course within the city centre.
Run – A 4-lap course within the city centre. This is a deceptive course with very little flat within the lap.
Women's Preview
A small field of only 35 are racing with a host of big names missing such as Andrea Hewitt, Katie Zaferes, Vicky Holland and Jodie Stimpson. However there are still girls on the start line who will make it a very entertaining race.
World Champion Flora Duffy is coming off a dominant victory at Yokohama last month and I feel she will be the athlete to beat on Sunday on a course that really suits her strengths. Two athletes who could really help her cause will be Lucy Hall and Jess Learmouth. These three athletes got away last year and had it not been for team orders, they would have had a much bigger lead coming into T2. This year will be different and I am really looking forward to seeing what they can do on a course that really favours the breakaway. Don't be surprised to see one of these British athletes grab their first WTS podium.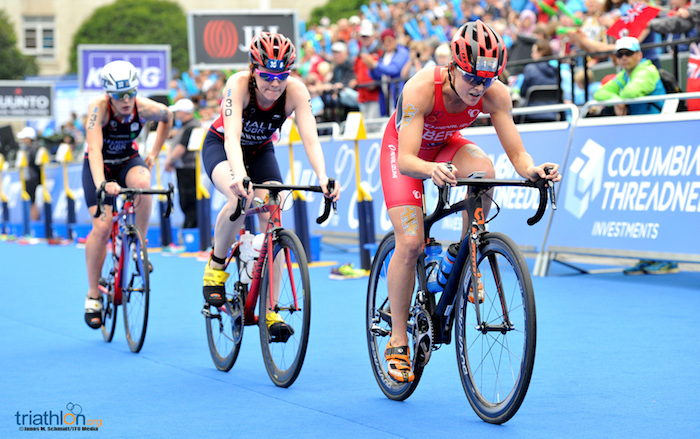 Another athlete who could join them is current World Junior Champion Taylor Knibb who is an exceptionally strong rider, however she may not quite be there at the end of the swim.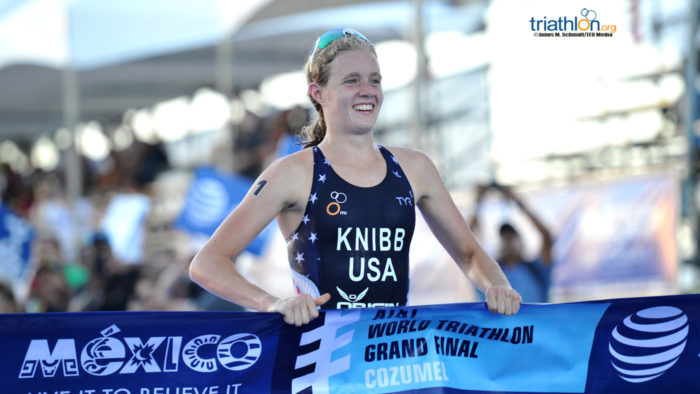 It could well be damage limitation for the rest of the favourites such as Non Stanford, Ashleigh Gentle and Kirsten Kasper who will be hoping to use their fast running to get them onto the podium.
Other British athletes include Georgia Taylor-Brown who is coming into this race off the back of her first World Cup win in Madrid two weeks ago. India Lee starts her second WTS race of 2017 after her 16th place finish in Abu Dhabi.
Women's Podium prediction
Flora Duffy
Non Stanford
Ashleigh Gentle
Men's Preview
Like the women, a reduced field of 47 men take to the start line with some big names missing such as Mario Mola, Javier Gomez and Richard Murray. However with the return of Alistair Brownlee and Jonny Brownlee needing to get his season back on track you can only see this race going one way – a breakaway on the bike. The question will be, who can go with them?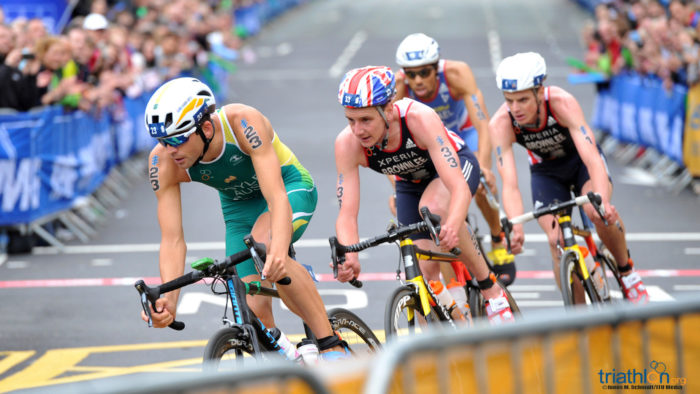 There are a number of men who are capable of getting into the break such as Aaron Royle (returning to racing action and Brownlee's training partner), Henri Schoeman, Vincent Luis, Richard Varga, Aurelien Raphael and a few others such as Tom Bishop and even Marc Austin.
However I feel that Alistair will really want to push the pace on the bike in order to help Jonny, but also selfishly to get a healthy lead if he has any chance of a podium place giving his lack of run form this year. So, I will watch with interest to see who arrives into the city centre at the front of the race to start the seven laps. Last year there were four athletes, and I wouldn't be surprised if it was similar again on Sunday.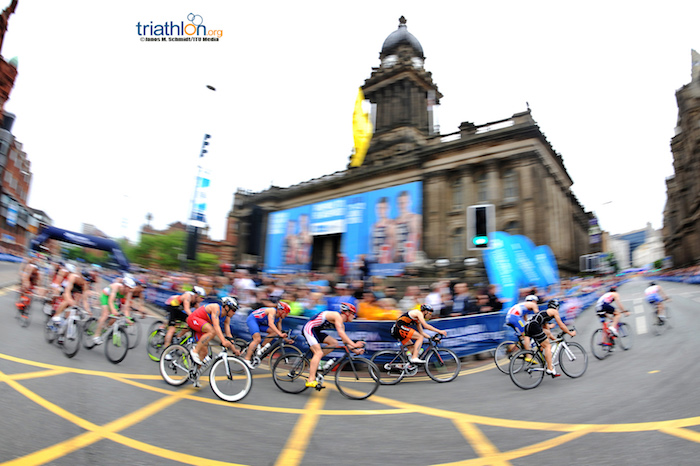 Other British athletes include Grant Sheldon looking to get his up and down season back on track, Adam Bowden looking to add to a growing list of top 10 WTS performances, Gordon Benson who is fresh off his win at the British Sprint Champs last weekend and as mentioned above Marc Austin who recently recorded fourth place at the Madrid World Cup and Tom Bishop looking to get back on another WTS podium.
Men's Podium Prediction
Jonny Brownlee
Vincent Luis
Tom Bishop