Who is going to take silver and bronze on the 2021 World Triathlon championship podium? That is likely to be the jeopardy element of Saturday's World Triathlon Championship Finals Edmonton, where Bermuda's greatest ever athlete, Flora Duffy, starts with a huge points lead in the WCTS Rankings.
She seems to be free of any Olympic hangover too – literal, or figurative – having already won in Cananda, post-Tokyo, last weekend. No reason to expect her to let off the gas, until Edmonton is in the record books.
Current Points Standings
Here are the top positions in the Maurice Lacroix World Triathlon Championship Rankings:
Flora Duffy (BER) – 2791
Taylor Spivey (USA) – 2324
Maya Kingma (NED) – 2315
Taylor Knibb (USA) – 2236
Sophie Coldwell (GBR) – 2159
The other British starters are Non Stanford (10th – 1409), Sian Rainsley (22nd – 784), Beth Potter (30th – 626) and Vicky Holland (40th – 392).
Olivia Mathias, Sophie Alden, Sophie Green and Kate Waugh will be racing in the U23 World Championship event.
In Edmonton, the winner will earn 1250 points, with points then reduced by 7.5% for every position. Championship Finals points will simply be added to points already earned, so there is no further small print to consider regarding number of races completed, dropping a previous race, adding a new one etc.
Flora Duffy set to make it ten
With such a big points lead (467), Flora Duffy will become, barring accident or illness, World Triathlon champion for the third time. As the Olympic champion, winner last week in Montreal and fourth in Leeds, she is the class of the field – and surely one of the best Olympic distance athletes ever in the women's racing.
With five XTERRA and two ITU Cross world titles already, Edmonton should see a third World Triathlon championship victory bring that total to ten.
With Gold at the Olympic Games and Commonwealth Games too – legend status and the pride of Bermuda. For the benefit of the sport, let's hope there's no bad luck impacting Flora this weekend.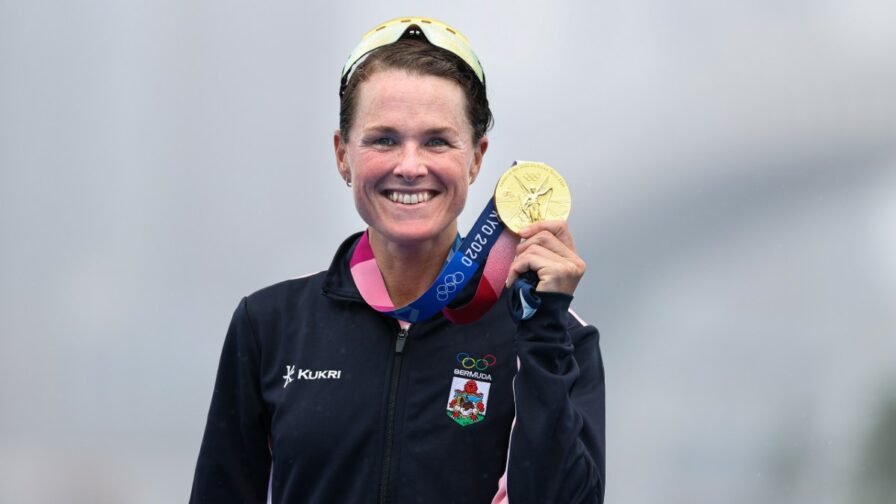 It would also end a trend (which I highlighted in my men's preview), of Olympic triathlon champions not winning the World Triathlon championship in the same season. Duffy, certainly and Blummenfelt, probably, start as favourites to achieve that in Canada.
How to Watch
Here is the schedule of events, which all take place on Saturday (21st August 2021)
0800 local time – U23 Women World Championship – 1500 UK-time
1050 local time – Elite Women – 1750 UK-time
1350 local time – Elite Men –2050 UK-time
1630 local time – U23 Men World Championship – 2330 UK-time
All of the races will be available to watch through World Triathlon's subscription service, TriathlonLive.tv.
You can also watch the Elite finals on the BBC Red Button / connected TV / BBC website.
Edmonton history
Emma Jackson (AUS) was the last winner in Edmonton (2019), when the WTS race was held over the sprint distance. Based on her racing last week in Montreal, that won't be repeated over twice the distance this weekend.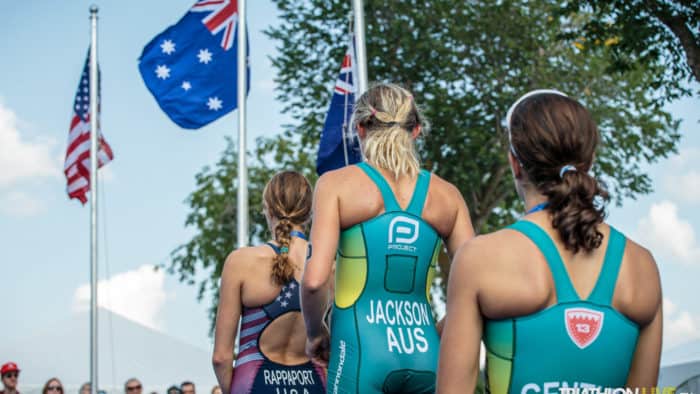 Summer Rappaport (Summer Cook at the time), was second that day, and she also won at the venue (sprint distance again), in 2016 in those memorable (!) arctic-style conditions.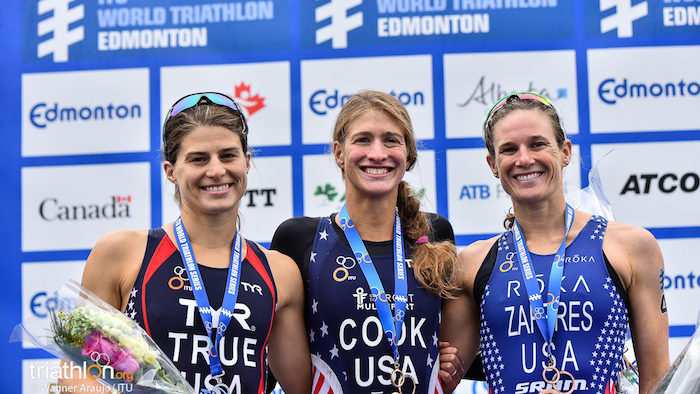 Vicky Holland won in 2018 – her World Championship year – and in 2015 too, with Flora Duffy lead home Knibb, Zaferes and Rappaport in 2017.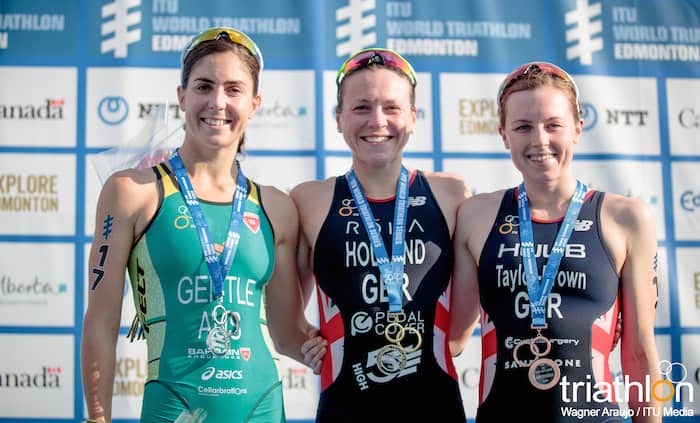 You have to go all the way back to 2014 when Edmonton hosted the Grand Final to find the race held over the 1.5k/40k/10k format. Gwen Jorgensen won, while Katie Zaferes (ninth), is the highest placed female finisher from that day who will be racing this year.