This is a preview of the 2021 World Triathlon Championship Finals Edmonton – you can click here for a full report on how Kristian Blummenfelt claimed a brilliant victory.
It's not the final World Triathlon Championship Series (WTCS) event of the year, and it's no longer called the Grand Final, but Saturday's racing over the Olympic Distance at World Triathlon Championship Finals Edmonton will determine the the 2021 World Triathlon Champions.
Assuming both have – at the very least – solid races, then all indications are that the Men's World Champion for 2021 will be one of the Olympic Gold or Silver medallists from Tokyo, Kristian Blummenfelt (NOR) or Alex Yee (GBR).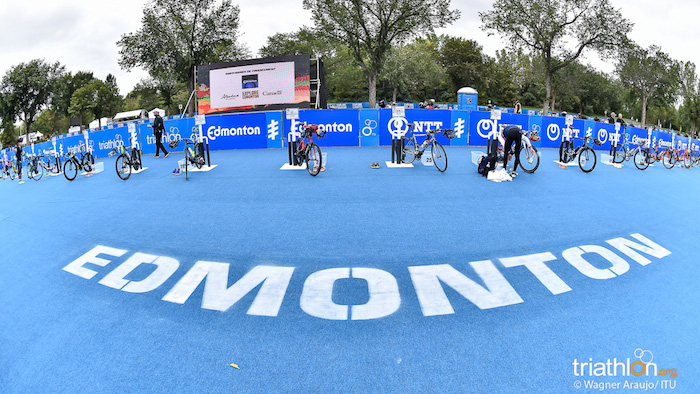 Current Points Standings
Heading into Edmonton, Yee has a slight points advantage – but it is so small that, hopefully, it can effectively be ignored.
Here are the top positions in the Maurice Lacroix World Triathlon Championship Rankings:
Alex Yee (GBR) – 2716
Kristian Blummenfelt (NOR) – 2677
Marten Van Riel (BEL) – 2438
Hayden Wilde (NZL) – 2265
Leo Bergere (FRA) – 2061
In Edmonton, the winner will earn 1250 points, with points then reduced by 7.5% for every position. Championship Finals points will simply be added to points already earned, so there is no further small print to consider regarding number of races completed, dropping a previous race, adding a new one etc.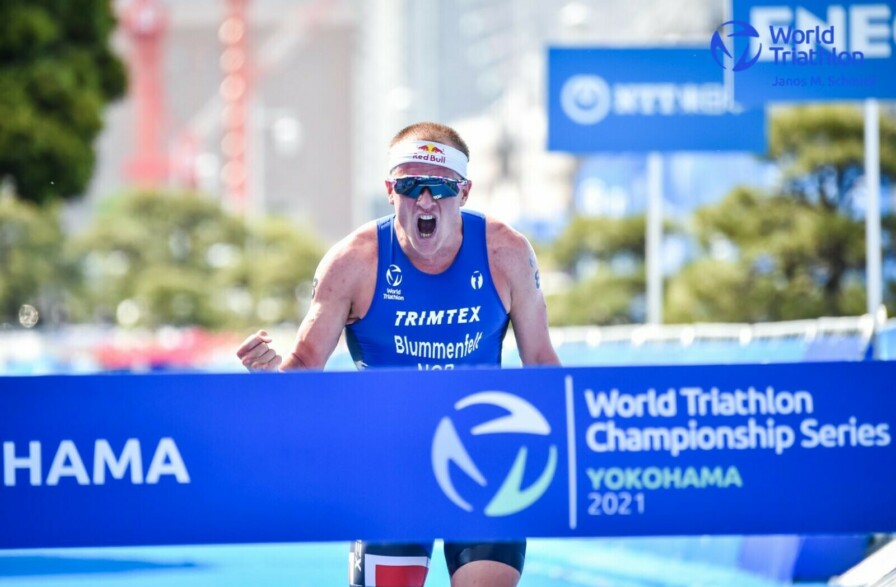 Points for Edmonton will thus be:
1st – 1250
2nd – 1156
3rd – 1070
4th – 989
5th – 915
6th – 846
7th – 783
8th – 724
9th – 670
10th – 620
11th – 573
12th – 530
13th – 490
14th – 454
The points advantage that Alex currently has over Kristian (39) can therefore be totally ignored, assuming they were to both finish within the the top 13, as that would be more than overcome by Kristian finishing ahead by one position, whatever that position was, as you have to go all the way down to 13th/14th where the difference in points is smaller than the 39 point advantage in the rankings that Alex will arrive in Canada with.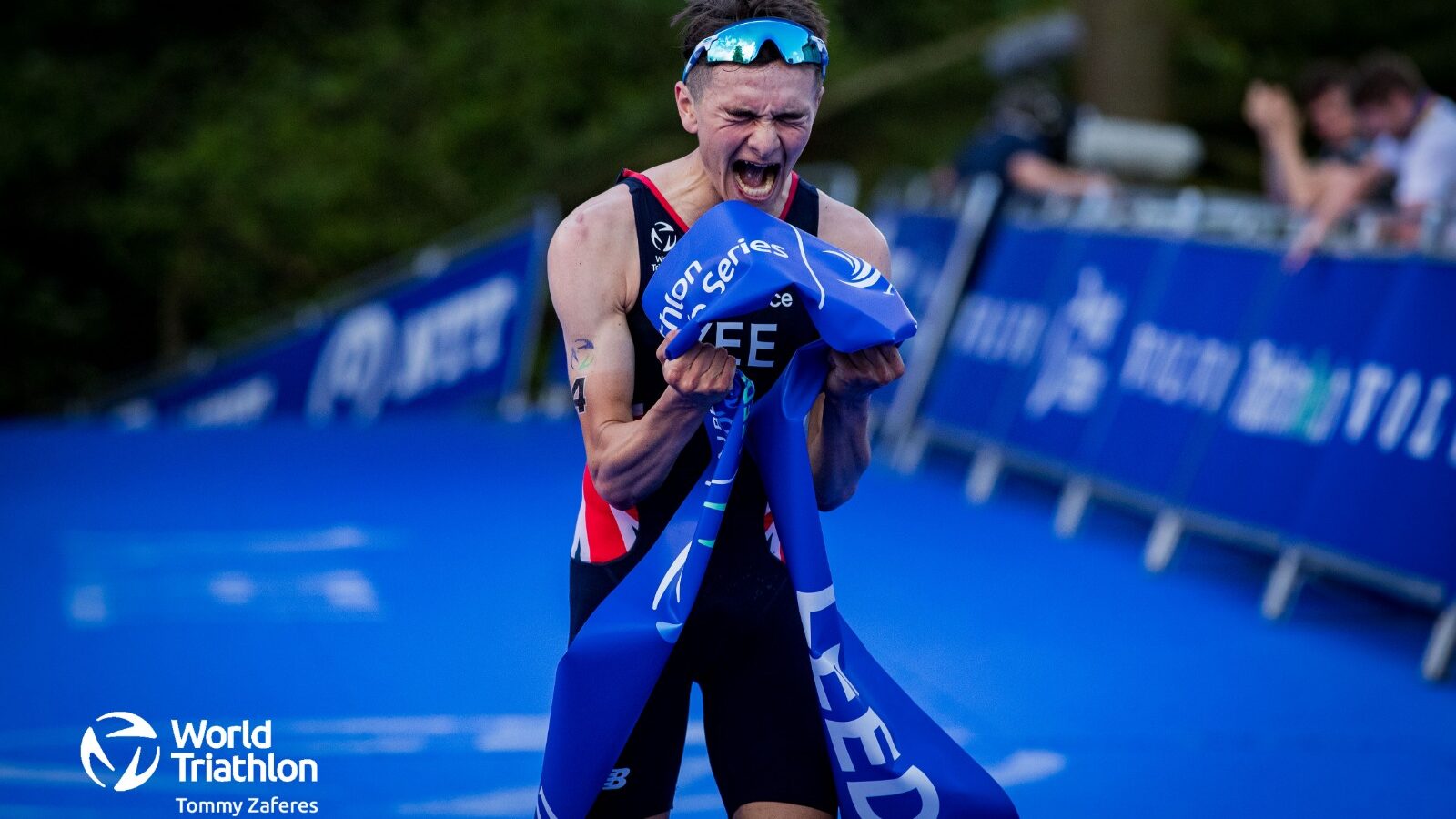 Could Marten Van Riel overtake them both?
Yes, that's possible. A race win would take the Belgian to a total of 3688 points. That would be enough if Alex finished 5th (or lower) AND Kristian finished 4th or lower (for example).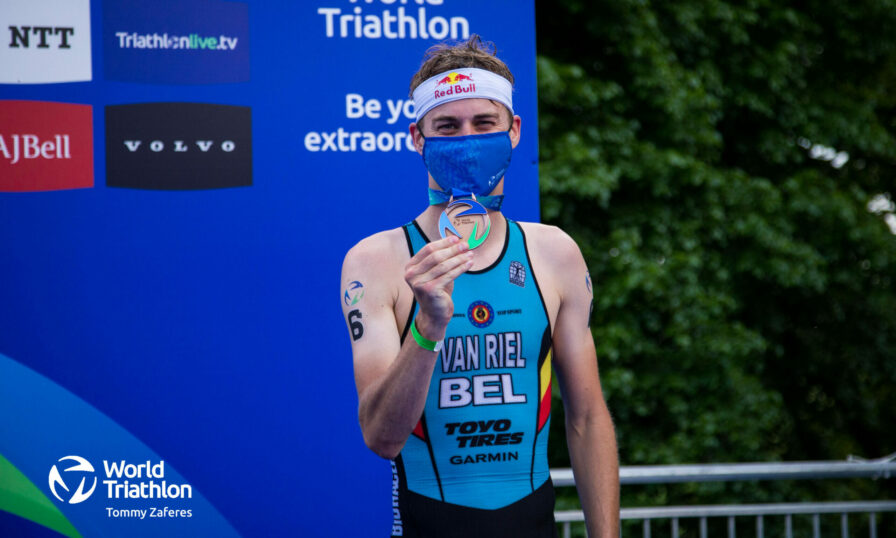 Is history on the side of Alex?
Here's an interesting one. Do date, no athlete has been Olympic Champion and World Triathlon Champion in the same year:
2000: Sydney Olympics (Simon Whitfield, Bridget McMahon), World Champs (Olivier Marceau, Nicole Hackett)
2004: Athens Olympics (Hamish Carter, Kate Allen), World Champs (Bevan Docherty, Sheila Taormina)
2008: Beijing Olympics (Jan Frodeno, Emma Snowsill), World Champs (Javier Gomez, Helen Jenkins)
2012: London Olympics (Alistair Brownlee, Nicola Spirig), World Champs (Jonathan Brownlee, Lisa Norden)
2016: Rio Olympics (Alistair Brownlee, Gwen Jorgensen), World Champs (Mario Mola, Flora Duffy)
While I love a statistic, I think that many will predict that both Kristian Blummenfelt and Flora Duffy may relegate that statement to history by Saturday evening!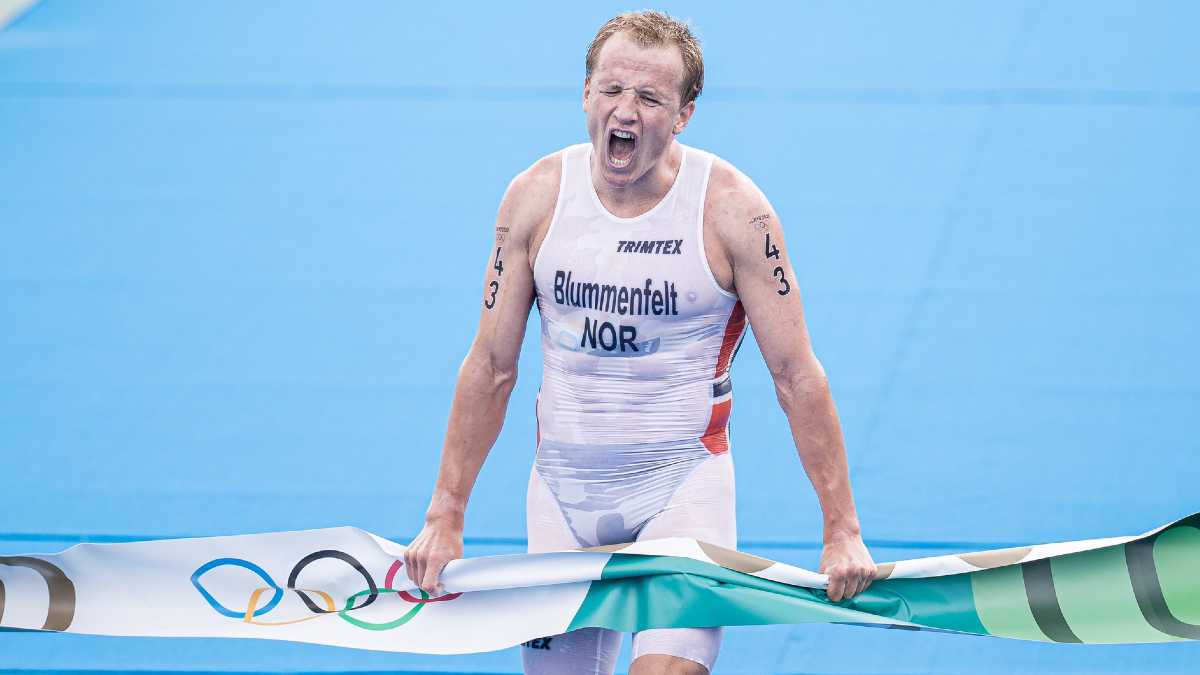 How to Watch
Here is the schedule of events, which all take place on Saturday (21st August 2021)
0800 local time – U23 Women World Championship – 1500 UK-time
1050 local time – Elite Women – 1750 UK-time
1350 local time – Elite Men –2050 UK-time
1630 local time – U23 Men World Championship – 2330 UK-time
All of the races will be available to watch through World Triathlon's subscription service, TriathlonLive.tv.
You can also watch the Elite finals on the BBC Red Button / connected TV.
Who will win?
With both athletes having three top results already from their races in Yokohama, Leeds and Tokyo, both Kristian and Alex skipped racing last weekend in Montreal. While that may help them be fresh(er) for Saturday, both will also have had huge amounts of media requests, sponsor commitments and – hopefully – some fantastic opportunities post-Tokyo, which will doubtless have had an impact on their training and preparations over the last three weeks.
From such an incredible emotional high of winning gold (Kristian) and gold plus silver (Alex) Olympic medals, how they have retained focus, motivation, training etc (or not!) is likely to be the biggest factor in impacting how Saturday's Olympic distance events goes. Kristian knows Edmonton well (he was second there in 2018), while this will be a first race for Alex.
Prospects could have been very different, as initially Kristian was scheduled to race last weekend at IRONMAN Frankfurt, in pursuit of his IRONMAN World Championship hopes and qualification. That wasn't required, when the Olympic champions were awarded special invitations to Kona.
And that – with head, ruling heart – is why, if I were having to bet my own money (I won't be…), I'd make Kristian Blummenfelt favourite to add World Triathlon Champion status to his C.V.