Accenture British Triathlon Mixed Relay Cup
Saturday 4th August 2018 – from 18:05
After recent ITU World Mixed Relay Triathlon Series events in Nottingham, Hamburg and Edmonton, more opportunities to watch the Mixed Relay format of the sport this coming Saturday in London.
Held for the first time last year in Nottingham, the Accenture British Triathlon Mixed Relay Cup (www.britishtriathlon.org/mixedrelaycup) takes place this year at the Excel Centre, London, in conjunction with the AJ Bell London Triathlon.
The best place to watch of course is in person – check out the spectator guide if you can make to the venue this coming Saturday evening.

However, if you can't be there in person then there will be live streaming of the event via the BBC Sport website, thanks to Dream Team Television working in conjunction with British Triathlon and IMG. Will Leeds be able to retain the title they won last year?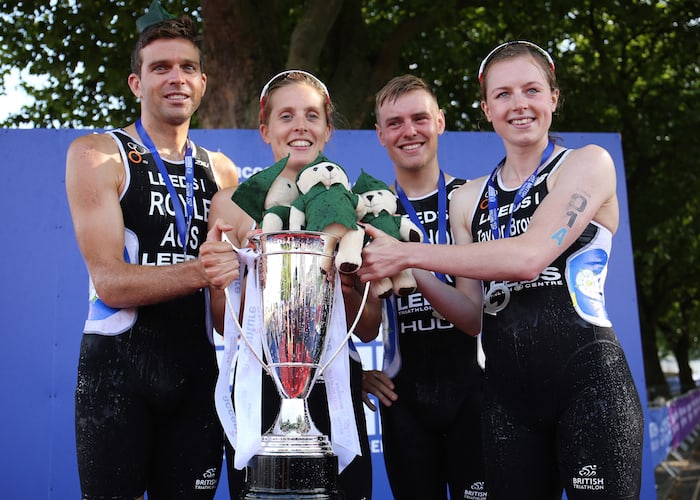 More updates for the Accenture British Triathlon Mixed Relay Cup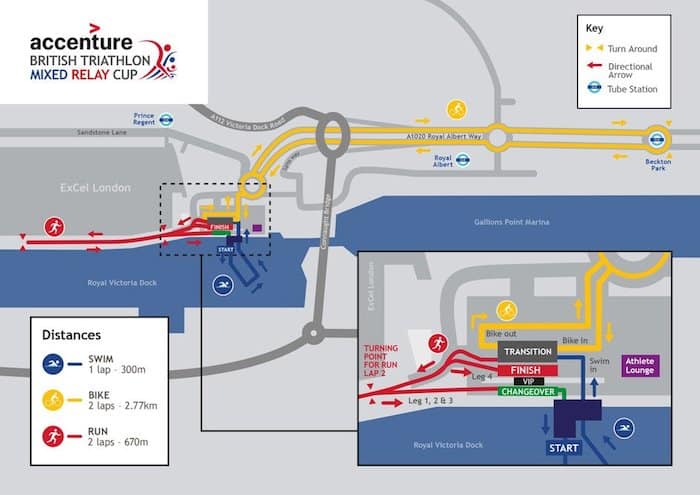 To find out more about the teams and see the names as they are revealed, follow British Triathlon's #MixedRelayCup