It's the Weekend Preview…
More events this coming weekend after a relatively quiet one last week. After last nights events in Tokyo, who knows what will happen over the next three days of racing.
We've also got English, Scottish and British Championship events, three IRONMAN races and more to get through. Let's crack on with it…
INTERNATIONAL RACING
Embrunman, France (Today, Thursday)
You'll have noticed we've gone with a 'long' weekend in the title – and part of that is due to a race that is in progress right now [UPDATE – OK, the leaders have actually finished!], the epic and tough Embrunman in France. The (slightly long!) iron-distance event is one of the longest-standing and toughest events of its kind on the circuit… and it attracts a sold out field of well over 1,000 athletes every year.
You can check out some live coverage from France HERE.
Tokyo ITU World Triathlon Olympic Test Event (Thursday to Sunday)
One event that's already started (indeed, the first race has finished) in the Tokyo Test Event. I'm sure by now you'll have seen the results of the Women's Elite race (full report HERE), where Jessica Learmonth and Georgia Taylor-Brown produced a brilliant performance, crossed the line together… and were then disqualified for doing so. Nobody wins from that one, except for the traffic statistics on 'ITU Competition Rules' internet searches.
CLICK HERE for the full preview and broadcast schedule which runs until Sunday. Men's individual starts at 11:30pm tonight UK-time (Thursday), with Jonathan Brownlee, Alex Yee and Thomas Bishop the GB starters.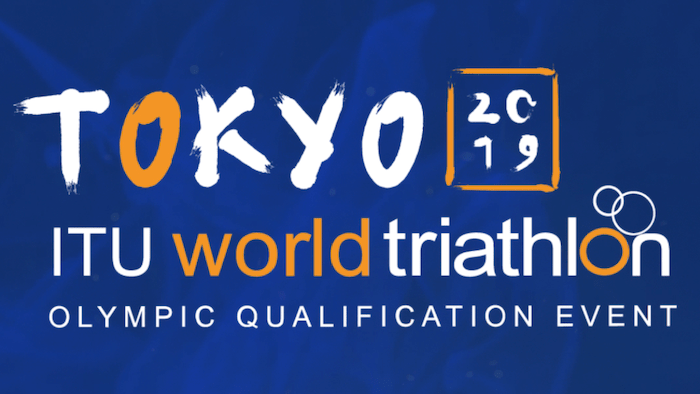 IRONMAN Kalmar, Sweden (Saturday)
Part of the two-day 'Scandinavian double', Saturday's IRONMAN Kalmar in Sweden is a Male Pro only race ($40,000 purse, one Kona slot on offer), with Sunday's race in Copenhagen the same for the Pro Women (they rotate each year).
This race, in my eyes, is simply awesome. I was at the 2012 and 2017 editions in a support capacity and it is right up there with the best events I've ever been too. Check out the brilliant highlights video from the 2017 event below. Clemente Alonso McKernan won two years ago and he returns, with a start list that features more than 50 names. Sam Pictor and Joe Skipper are both listed, but Sam has confirmed that he won't be racing and, after recent running injuries and winning the National 12-hour TT Champs on Sunday, I'm all but certain Joe won't be there either. That leaves Harry Wiltshire from a British perspective. For athletes seeking Kona qualification for 2019, this will be their last opportunity of the 2018/19 season.
IRONMAN Copenhagen, Denmark (Sunday)
A similar situation as Kalmar for British Pro athletes at Copenhagen. While three are listed – Corinne Abraham, Kimberley Morrison and Sarah Lewis – we know that Abraham and Morrison will be skipping the event, courtesy of their Kona qualifications a couple of weeks ago at IRONMAN Tallinn. That just leaves Lewis, who was due to be racing for the first time since her switching her coaching setup, now guided by Michelle Dillon. However, Michelle has confirmed to me that Sarah will not be racing on Sunday either.
Assuming she is fit and healthy after a difficult year with injury, Germany Anne Haug – 3rd last year at both IRONMAN and IRONMAN 70.3 World Champs – will start as the favourite. She can secure her Kona start with a validation finish, which leaves the one place up for grabs.
The event will be covered live of Facebook Watch / Facebook.com/IRONMANnow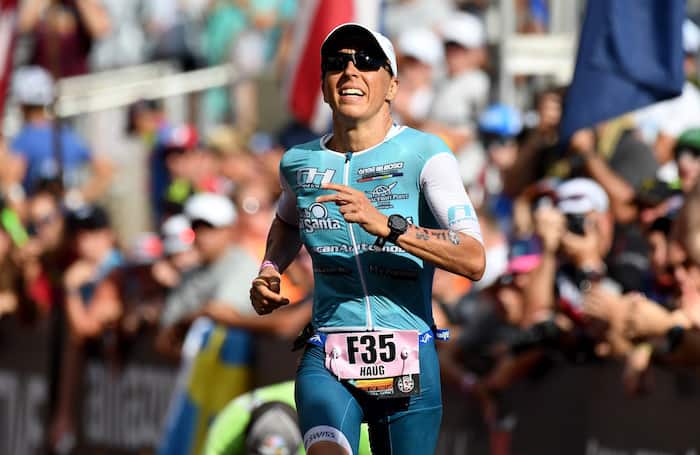 IRONMAN Mont-Tremblant, Canada (Sunday)
One man will dominate this event in Canada on Sunday in headline terms at least, as one of the most talked about athletes in the sport – Lionel Sanders – has his first (and last) chance to qualify for Kona. Recovering from injury for the past three or four months, Sanders will return to the venue he finished second at last year, and there's just one Male and one Female Pro slot available. Cody Beals (CAN) was a clear and impressive winner 12 months ago, and he returns – though his Kona start is already confirmed.
Also in the 'last chance saloon' is the USA's Sarah True, who came within 700m of winning the IRONMAN European Championship in Frankfurt, before collapsing and not finishing at all. She will be hoping for a far less dramatic finish this weekend and having finished fourth in Kona on debut last year, her absence would be significant.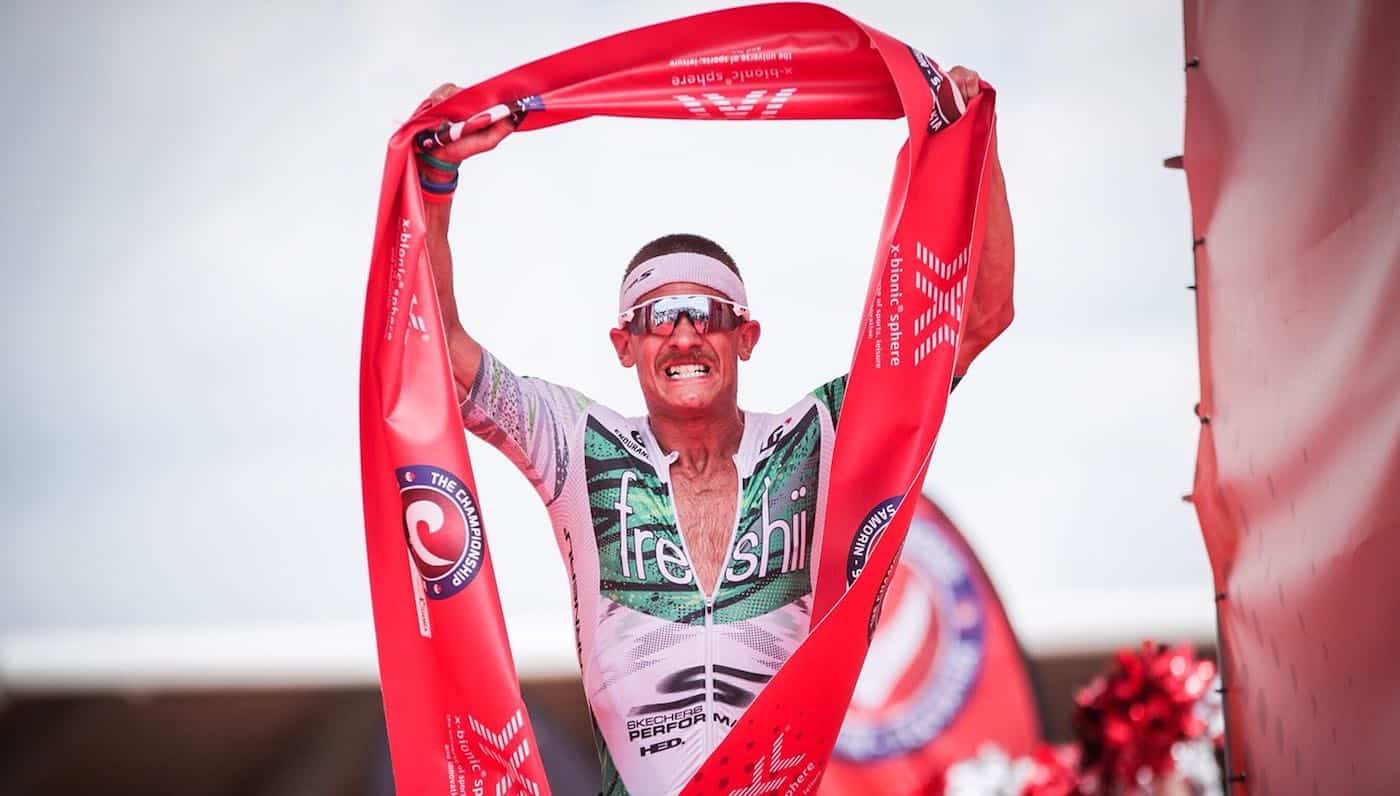 Kecskemét ETU Sprint Triathlon European Cup, Hungary (Sunday)
While (almost) all short-course attention is focussed on Tokyo, a large squad of British athletes will be racing in Hungary in the latest ETU Sprint Triathlon European Cup event. Ireland's Constantine Docherty won the last event in Malmo, Sweden and he'll be wearing #1 once again.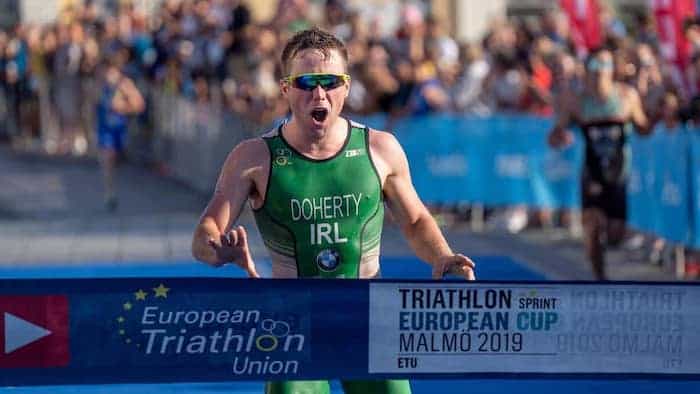 CLICK HERE FOR FULL START LIST
XTERRA Germany (Saturday)
Zittau is the venue for the 18th annual XTERRA Germany on Saturday, full preview for which can be found HERE (Thanks Doug Hall for the link!).
Doug, along with wife Nicole Walters and Jacqui Allen will be continuing their European off-road adventures, starting at Olbersdorfer Lake.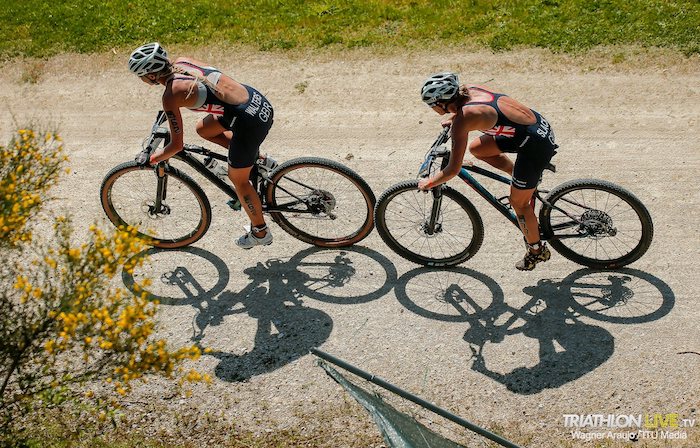 DOMESTIC RACING
There's championship racing on the schedule in multiple locations this week. Up in Scotland the Aberfeldy Triathlon will host the British Middle Distance Triathlon Championship (and the Scottish Championships too).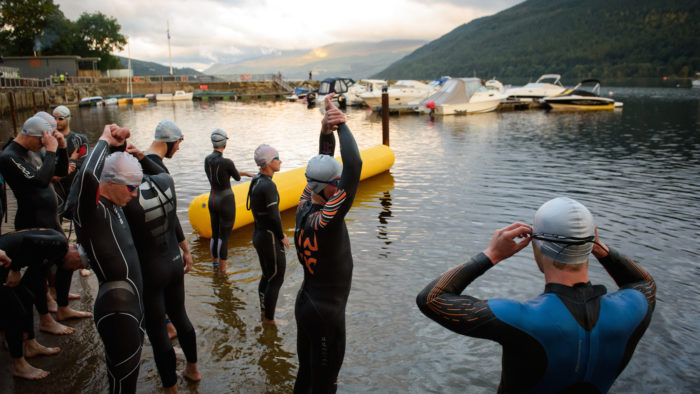 The Triathlon England National Sprint Distance Championships will be held at Box End in Bedford, following a late-notice location change due to water conditions at Stanborough. Credit to organisers Active Training World for managing to find a new venue at short notice.
A few of the other UK-based events include the Bassenthwaite Triathlon (Standard and Sprint – DETAILS HERE) in the Lake District, the London Aquathlon, the Ringmer Triathlon (Standard and Sprint – DETAILS HERE), the Evolve Half (DETAILS) and the Pencoed Tuska Triathlon in Wales (DETAILS).
Have a great weekend, whether you are racing, training or putting your feet up for a bit of recovery!