Check out the Olympic Test Event LIVE this week
To give the full title, the Tokyo 2019 ITU World Triathlon Olympic Qualification Event takes place over four days this week in Japan.
Racing takes place Thursday through to Sunday and due to the eight hour time difference to the venue at Odaiba Marin Park, that means a (very) late Wednesday night start here in the UK, for the first event, the Elite Women.
As well as checking out the course, conditions, logistics and more for 12 months time, some athletes will have the opportunity to secure their Tokyo 2020 starts. As reigning Olympic medallists, both Jonathan Brownlee and Vicky Holland can book their places with a podium finish. Jonathan arrives off the back of a much-needed victory at the last WTS event in Edmonton, while 2018 World Champion Vicky will need a step up from her consistent, but not sparkling by 2018 standard, form so far this year, which has seen seventh place in Leeds her best result.
The women's field is a very strong one, with only Lotte Miller (NOR) and Chelsea Burns (USA) from the current WTS Ranking top-20 absent, and joining them will be the returning to action, two-time World Champion, Flora Duffy. Based on the year to date, Katie Zaferes (USA) will surely start as race favourite.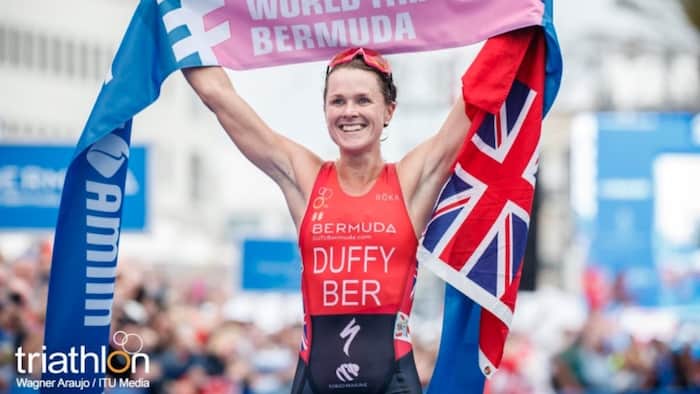 A slightly different picture for the men – while 16 of the current top 20 will be racing, the missing four are currently ranked first, second, third and fourth. So, no Vincent Luis (FRA) or any of the Spanish trio of Mario Mola, Javier Gomez or Fernando Alarza. That leaves Australia's Jacob Birtwhistle – winner in Leeds and Hamburg – as the top ranked athlete in Tokyo.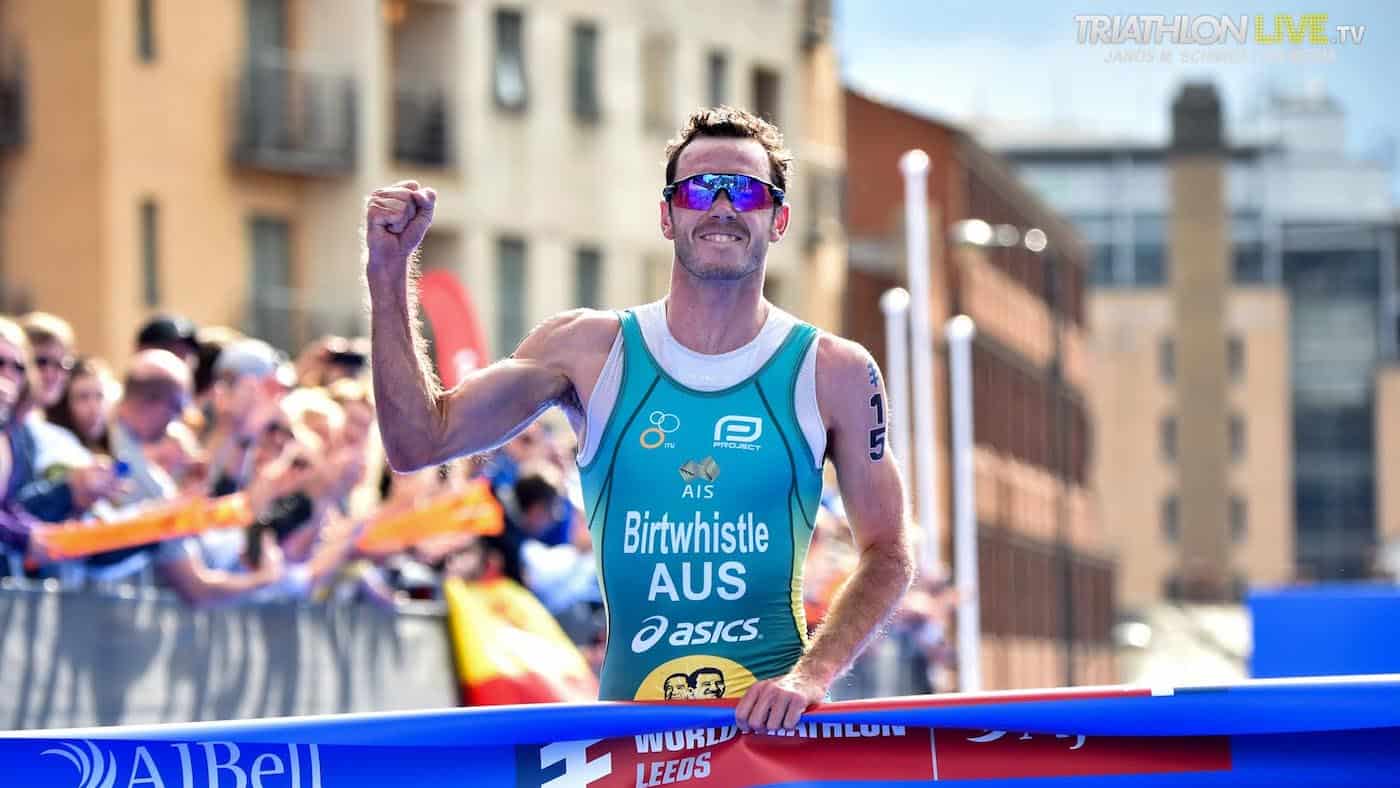 Watch via TriathlonLIVE
As I've noted several times through the year, if you are triathlon fan than a subscription to the ITU's TriathlonLIVE service (www.TriathlonLIVE.tv) really is well worth the small outlay involved – and we get precisely zero commission for saying so.
As well as live-streamed events, you can see exclusive athletes content plus a huge archive that goes right back to the first official ITU Triathlon World Championships in Avignon, France in 1989 (a time when cycling in transition was allowed…some things have improved!).
The next month has a packed schedule, including all of the events from Tokyo this week, the Karlovy Vary ITU World Cup and the ITU Grand Final in Lausanne, all of which will be covered live. You can access all of them with a monthly pass to TriathlonLIVE.tv for only $2USD. CLICK HERE to get the discounted price and used code TRILIVE19.
Watch via BBC
BBC TV Schedule LINK –  *** NOTE *** The Tokyo BBC Live coverage will not be available for the Paratriathlon events. The coverage will be available through Connected TV and online only, but NOT through the Red Button. The BBC will also be taking the world feed commentary for this event.
EVENT SCHEDULE
Thursday 15th August 2019
ELITE WOMEN – RACE START 0730 local time (2330, Wednesday 14th August, UK time)
Friday 16th August 2019
ELITE MEN – RACE START 0730 local time (2330, Thursday 15th August, UK time)
PARATRIATHLON – FIRST START (PTVI) 0630 local time (22:30, Friday 16th August, UK time)
Sunday 18th August 2019
MIXED RELAY – RACE START 0800 local time (Midnight, Saturday 17th August, UK time)
BRITISH ATHLETES RACING
MEN – Tom Bishop, Jonathan Brownlee, Alex Yee
WOMEN – Sophie Coldwell, Vicky Holland, Jessica Learmonth, Non Stanford, Georgia Taylor-Brown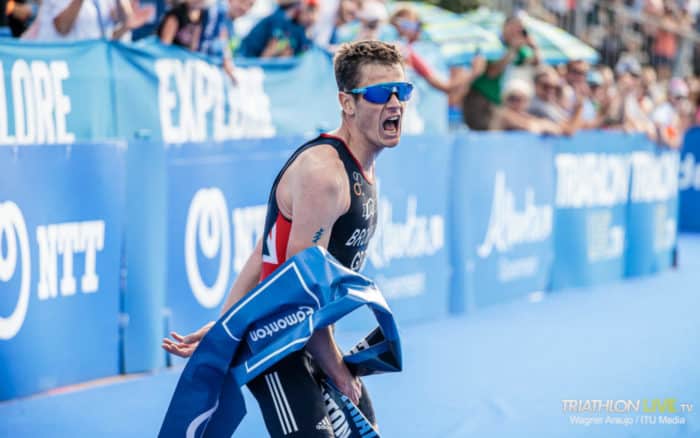 PTS2 Women – Fran Brown
PTS4 Men – Steven Crowley
PTS4 Women – Hannah Moore
PTS5 Men – George Peasgood
PTS5 Women – Claire Cashmore, Lauren Steadman
PTVI Men – Dave Ellis (Guide – Tim Don)
PTVI Women – Melissa Reid (Guide – Elle Twentyman)
PTWC Men – Joseph Townsend
PTWC Women – Jade Hall