It's the Weekend Preview…
The return to draft legal racing of an ITU legend in Australia, a Duathlon World Champion racing for Great Britain at the World Cross Country Championships, plenty of domestic Duathlon AND Triathlon action, and a Triathlon Show too. Check it all out here in the weekend preview:


INTERNATIONAL RACING
An event-free weekend from IRONMAN and Challenge Family means that the headline overseas race of the weekend is the New Plymouth ITU World Cup in New Zealand.
The third event of the 'second tier' level of ITU racing of the year, follows on from Cape Town (won by Alex Yee (GBR) and Ai Ueda (JPN)) and Mooloolaba two weeks ago, where Ashleigh Gentle (REPORT) and Tyler Mislawchuk (REPORT) both matched their Bib #1 status to top the podium. If that is any indicator (?!), then Emma Jeffcoat (AUS) and Tyler once again, will be the first athletes called onto the pontoon. Will they be the first across the finish line too?
Being early season and on the other side of the world, as with Mooloolaba, perhaps not surprising that there are no British Elite entries once again this week. New Plymouth is a Sprint distance event held at Ngamotu Beach and the surrounding scenic roads of Taranaki, with a total prize purse of $60,000. Full start list is available HERE – which include the interesting addition of 5-time ITU World Champion, Javier Gomez, who last raced (and finished second) in New Plymouth five years ago.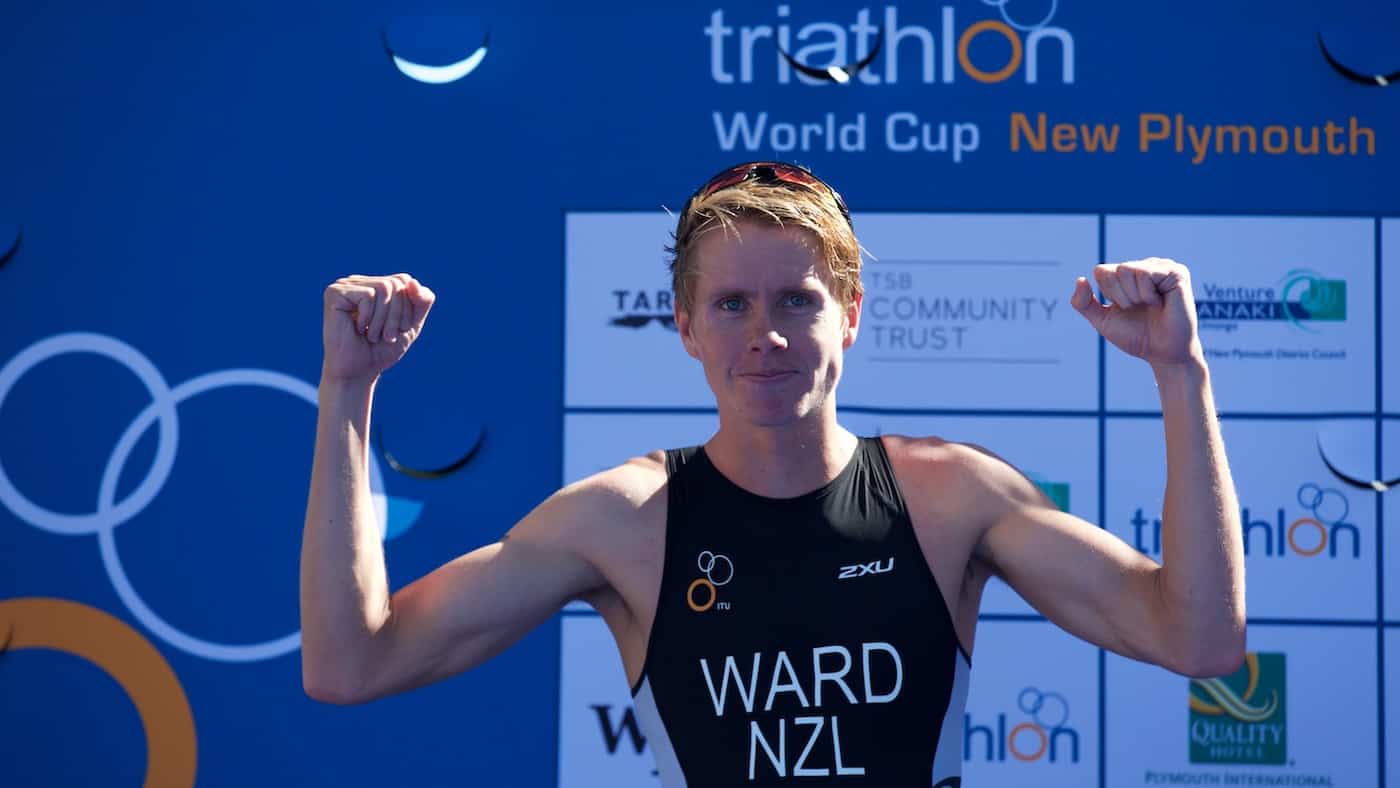 Both races take place on Sunday at (local times) of 10:45am (Elite Women) and 13:15pm (Elite Men), and with New Plymouth at GMT+13, that makes the UK timings, provisionally, as follows:
Elite Women: Saturday 30th March 2019 – 9:45pm
Elite Men: Sunday 30th March 2019 – 00:15pm (just after midnight on Saturday)
LIVE STREAMING COVERAGE will be available if you have subscribed to the TriathlonLIVE service via www.TriathlonLive.tv, and so if (?!) I've got my timing conversions correct, there is some late evening Saturday, early Sunday morning live triathlon viewing available to you.
Making the long trip over to Taiwan for the XTERRA Asia-Pacific Championship are the British duo of Nicole Walters and Doug Hall, where an Elite prize purse of $25,000 is on offer. Nicole was the Rio 2016 Paralympic Bronze medal winning Guide to Melissa Reid, and in 2018 won the ETU Cross Triathlon European Championship (Ibiza) and was Silver medallist at the ITU Cross Triathlon World Championship (Denmark), as well as winning XTERRA Greece.
[UPDATE] – Jacqui Allen, ITU Cross Triathlon Silver medallist in 2017, will also be racing in Taiwan. Jacqui has won many international XTERRA races and was also ET European Cross Triathlon Silver medallist in 2016.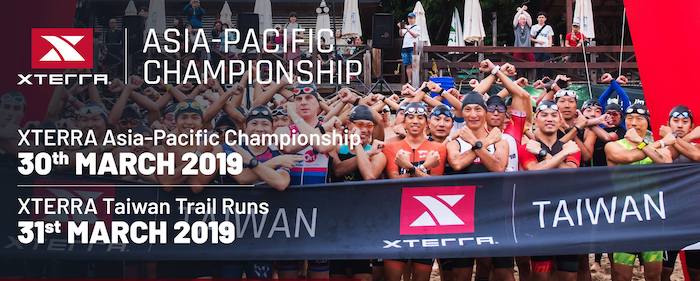 The race takes place on Saturday, starting at 07:00 local time, which should be 23:00 on Friday night in the UK, and it would appear that there may well be some live coverage on the event Facebook page.
It's also the World Cross Country Championships this weekend in Aarhus, Denmark, where reigning ITU Junior Duathlon World Champion, Matt Willis, is part of the British Junior squad, having won the Inter-Counties XC Champs recently to secure his place.
British U20 Cross Country Champion 🤩🇬🇧 Come along way since my 212th as an U13 boy 👀 World Cross here we come 🇩🇰 pic.twitter.com/1PJghZLtB1

— Matt Willis (@mwillisrun) March 10, 2019
DOMESTIC RACING
No Home Nations Championship or Age-Group qualifying events this week (the British Duathlon Champs comes next week!), so here's quick run through of what is on the racing schedule:
Duathlon
There is a Saturday 'Du' this week, the Tempo Events Spring Duathlon in Warwickshire, a brand new race on the calendar – details HERE.
In London on Sunday morning the always active Hillingdon Triathletes will be at Hillingdon Cycle Circuit, Minet Park, Hayes on Sunday for the Hillingdon Spring Duathlon, which features races for all ages on the traffic-free circuit. Strictly no entries on the day for that one.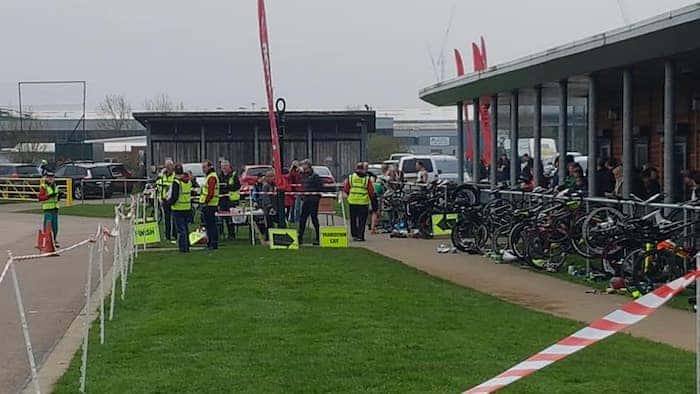 Other Sunday run-bike-run events include the Diss Duathlon from Tri-Angia (DETAILS), the PACTRAC Peterborough Duathlon (DETAILS), Portsmouth Triathletes Sprint Duathlon at Goodwood (DETAILS), Ripon 'Hornblower' Duathlon (DETAILS), Knockburn Duathlon in Scotland and Par Duathlon: The Hare (DETAILS), in Cornwall.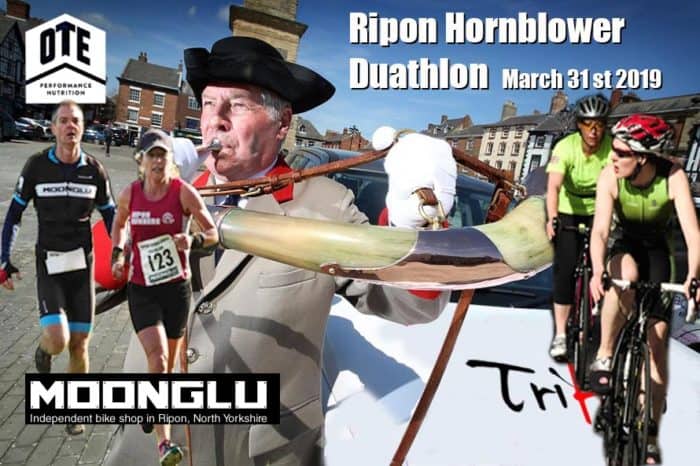 While run-bike-run captures the majority of the weekend, there is Swim-Run racing at the Dawlish Aquathlon from Exeter Tri, the third of their five event series.
TRIathlon!
Yes, even a few swim-bike-run events on the domestic schedule, creeping in on the last day of the quarter. Fingers crossed for all that the weather and temperatures behave, for these Sunday events:
If you are racing on Sunday, then do remember that the CLOCKS SPRING FORWARD ONE HOUR at 01:00, as we shift from GMT to BST – so don't arrive late for your races!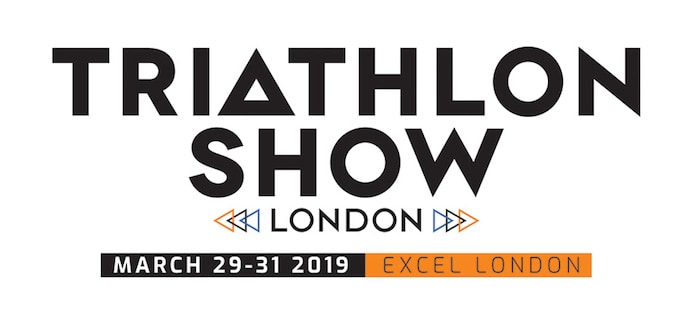 One other significant event this weekend, starting tomorrow (Friday) is the Triathlon Show: London (www.triathlonshowlondon.co.uk) at the ExCeL London, alongside the London Bike Show (www.thelondonbikeshow.co.uk).
The Brownlee brothers will be opening the show, which features plenty of special guests and speakers on the various stages of the Subaru Performance Theatre and Experts Stage. Check out the event website for full details on the brands attending and the various events and attractions going on.
You can save £5 on tickets by pre-booking on THIS LINK.

| Weekly Suggested Products from ORCA | |
| --- | --- |
| | |
| | |