What's on around the world this weekend? Actually, quite a lot…
---
Saturday racing…
Bermuda, Texas and Lanzarote all feature.
ITU World Triathlon Bermuda
The 'Flora effect' means that the World Triathlon Series, for the first time, reaches Bermuda this weekend. That said, while it will be the first visit since the ITU altered its season structure post Beijing 2008, the island isn't totally new to major events, having hosted World Cup events there more than 20 years ago.
Blair Cartmell has produced a full preview on that one HERE, while you can schedule your viewing of the races HERE.
Looks like Hamilton in Bermuda is ready to welcome not only @floraduffy but top triathletes from all over the world. We even tried the killer #CorkscrewHill! Can't believe the races are this Saturday! #wtsbermuda pic.twitter.com/9E7155TiRs

— World Triathlon (@worldtriathlon) April 26, 2018
IRONMAN North American Championship – Texas
IRONMAN Texas also takes place on Saturday. As highlighted earlier this week, no start for either Joe Skipper or Caroline Livesey due to injury, and so British hopes will be carried in the Pro field by Will Clarke and Kim Morrison.
5 days to go before I conquer my second IRONMAN.. @IRONMANtri North American Championships, Texas 🇺🇸
.
I will race brave, I will believe and I will be inspired ❤️ @drag2zero
.
.
photo credit 📷 @TalbotCox pic.twitter.com/utIWGT66ev

— Kimberley MORRISON (@TriathlonKim) April 23, 2018
A quality field includes former two-time IRONMAN 70.3 World Champion, Melissa Hauschildt (AUS), who has so far won every 'non-Kona' IRONMAN race she has started, the return of Meredith Kessler (USA), multiple 'Sub-8' man Brent McMahon (CAN), king of the uber-bikers, Andrew Starykowicz (USA) and former IRONMAN World Champion, Frederik Van Lierde (BEL).
Matt Hanson (USA) and Jodie Robertson (USA) are the defending champions and both will be racing again.
Volcano Triathlon, Club La Santa, Lanzarote
Part of the triathlon furniture, the Volcano Triathlon is so old that it started triathlon before me!
The Olympic distance race has been won for the past two years by Alice Hector. She is racing again and after a fine second place at Challenge Roma, could well make it three.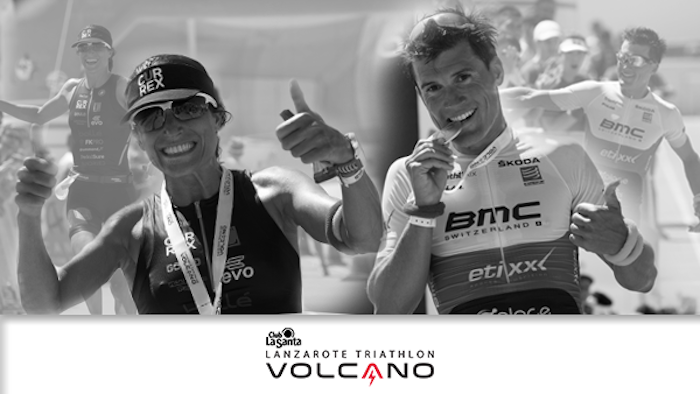 Sunday racing…
British Pro interest in Spain, France and Cyprus.
IRONMAN 70.3 Marbella
Sunday's debut of IRONMAN 70.3 Marbella has attracted a very extensive Pro field, and will see the 2018 racing debut of Kona third place finisher, David McNamee. The German pairing of Andreas Dreitz and Boris Stein will be looking to put some bike watts out during the bike leg to try and avoid running head-to-head with the fleet footed Brit.
Plenty of other names there too: Guillaume, Leiferman, Kramer, Del Corral. Look out for Brit Elliot Smales too, kicking of his second season in the Pro ranks.
Exploring the 70.3 Marbella bike course. I hope I have my climbing legs for Sunday. Excited to have my first race with @dtswiss #hills #racing #ironman #triathlon #marbella #dtswiss https://t.co/qmITaDGuI2 pic.twitter.com/UCeAjFD6V9

— David McNamee (@DavidMcNameetri) April 26, 2018
Emma Pallant was due to be racing, but injured picked up during IRONMAN South Africa has ruled her out. Natalie Seymour [UPDATE – Natalie will not be racing now. See Instagram post below] and Suzi Richards are due to start however, with Laura Phillip (GER) probably starting as race favourite.
https://www.instagram.com/p/BiEtb86llG3/
Polar Cannes International Triathlon
Around 1300 athletes have signed up for the fifth edition of this race. Distances are 2km / 107km (hilly!) / 16km, with Lucy Charles and Javier Gomez the headline names. I'm not 100% sure who else is racing –  but that's not going to stop me making them the race favourites too!
Other international events of not this weekend include XTERRA Greece and Powerman Germany.
Fully packed for our season opener @XterraGreece 🇬🇷this weekend – got a few planned for our 2018 @XTERRAoffroad European tour pic.twitter.com/bS7LoohqjS

— Henry Sleight (@henrysleight) April 26, 2018
Domestic Racing
A victim of the 'Beast from the East' first time around, Sunday's Oulton Park Spring Duathlon means that there will be a GB Age-Group qualification event this weekend – for those racing in the draft-legal, sprint distance event.
Like the Volcano Triathlon above, the popular 7Oaks Triathlon has been around since the mid 1980's. Expect another large field at the always well organised event.
Plenty more in the calendar too – CLICK HERE for more weekend races.
Good luck if you are racing this weekend and to those of you using the annual Swimathon as an excuse to do your only 5km swim of the year. I'm one of you!