Injury impacts British IRONMAN Pro's headed to IRONMAN Texas
This coming Saturday, 28th April, IRONMAN Texas in The Woodlands will host the IRONMAN North American Championship, the second 'major' in the M-Dot full distance calendar for 2018, following on the heels of IRONMAN South Africa.
With a $150,000 prize purse and P-4000 points status, another quality field will line up. Unfortunately, two British Pro athletes won't be there.
Joe Skipper
In 2015, IRONMAN Texas was the race that quite probably saved the Pro career of Joe Skipper. "Thank god for that otherwise I would have been lining up outside the job centre on Wednesday morning", was Joe's post-race comment after his breakthrough second place finish.
After puncturing last year while going well, Joe was looking to return to the fast venue which last year saw FIVE men go Sub-8 hours, the first time that had ever happened in an iron-distance race. That won't be happening now, with Joe confirming:
"Unfortunately I've had to pull out of IRONMAN Texas which is this Saturday. While I was in New Zealand I pick up a niggle (sciatic nerve) which was made worse with the Ironman. I've only just got back into running after a long lay off. As well as not running I've also had the problem of muscles over compensating etc., so my form isn't great and I've been advised to not race IRONMAN Texas. It's such a shame to not be able to race as Texas and Challenge Roth are my two favourite races, but it would be to risky to race and racing could potentially jeopardise my whole season.
"My next race will be Challenge Geraardsbergen, which I'll be using as a good hit out prior to Challenge Roth on the 1st July."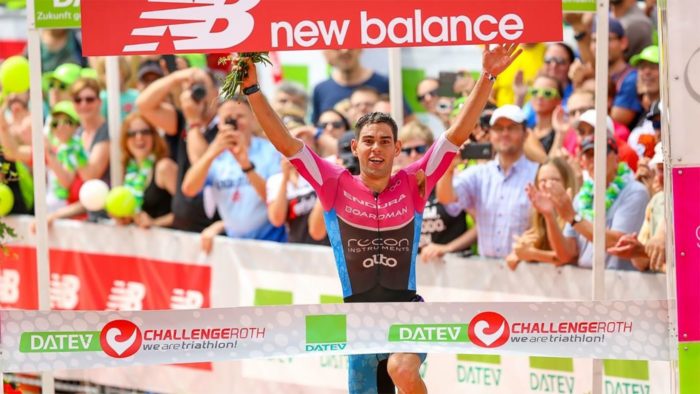 Joe will now concentrate on getting fit for Challenge Roth in July, where he has finished second for the past two seasons.
Caroline Livesey
Shortly after finishing tenth at IRONMAN Texas 12 months ago (which she reported on for us HERE), Caroline Livesey was the victim of a road rage cycling assault, the results of which left her with a fractured sacrum. We spoke to Caroline in January, after the instigator of the attack was sentenced.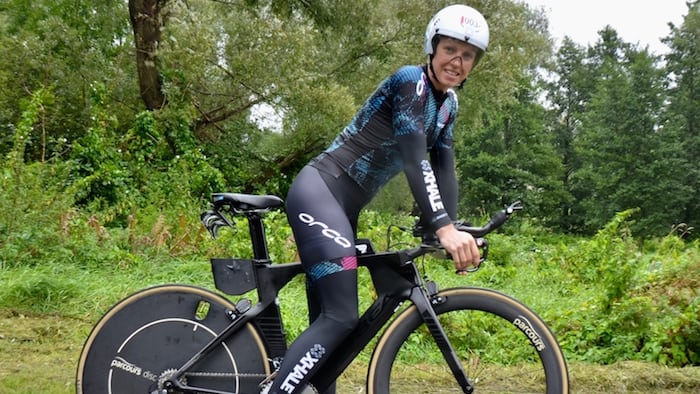 After relocating to Mallorca (and finishing eighth at the debut of IRONMAN Emilia-Romagna), Caroline was looking forward to putting a difficult year behind her and returning to IRONMAN Texas. Like Joe Skipper, she will not be able to race as she revealed last week:
https://www.instagram.com/p/BhjvonyFGOY/?hl=en&taken-by=caroline.livesey
Who WILL be racing?
While Joe and Caroline will be missing this year, there is still British Pro interest.
12 months ago Will Clarke was one of those five 'Sub-8' athletes, his second time under that barrier for the distance, on the way to fourth place overall. Can he become the first British athlete with three Sub-8's on his C.V.? He seems in good spirits and ready to race.
Challenge Roma. I finished 8th. Not a great result on a half that's for sure but you can't do everything and I feel in great Ironman shape. Onwards and upwards to more important races. Texas in two weeks!

— Will Clarke (@Theclarke) April 15, 2018
GB colours in the women's Pro race will be carried by Kimberley Morrison. This will be her second full distance outing after finishing fifth at IRONMAN Barcelona in September. Kim's recent performance at IRONMAN 70.3 Texas shows me that she has taken another step up in her performances this year. She will certainly be looking to use her bike skills to reach T2 alone.
Watts are looking good ahead of Texas IRONMAN 1 week to GO… Delighted 🏆 with today's 10mile TT thank you to the guys out on the course #Drag2Zero #winner #CR pic.twitter.com/tKNBp5IuQs

— Kimberley MORRISON (@TriathlonKim) April 21, 2018