It's the Weekend Preview…!
Quality. That pretty much sums up this weekend. With international Pro middle and long distance races in South Africa, California, Texas and Spain it wouldn't be a surprise if several of this events were looking a little 'light' in terms of high profile names – but that's not the case this weekend.
With the British Duathlon Championships taking place domestically too, there's a lot of action going on. Here's what you need to know and about what (and who) is racing where, thanks to the Weekend Preview!

INTERNATIONAL RACING
Let's start with long distance racing this week – which in truth is where the highest profile events of the weekend are.
Topping the schedule is the IRONMAN African Championship at IRONMAN South Africa, Port Elizabeth. With a $150,000 prize purse, not a surprise to see a cracking field set for that one – full start-list is HERE.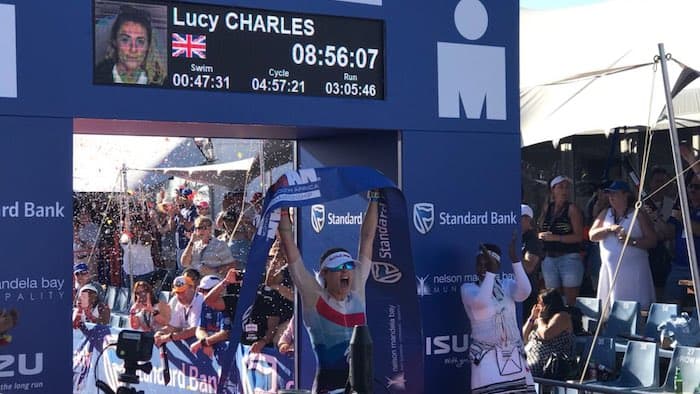 Both defending champions, Lucy Charles-Barclay (2018 report) and home athlete Kyle Buckingham (2018 men's report) return to Nelson Mandela Bay, with Lucy joined from a British viewpoint by GB men's #1 David McNamee, Tim Don, husband Reece Charles-Barclay and full distance debutant, Natalie Seymour.
Time for take off ✈️ @imsouthafrica bound. There's a lot of big game 🦁🐯🦒🦍🐘in the field but hopefully I have the weapons 🏊‍♂️ 🚲 🏃‍♂️ to take home a prize 🥇🥈🥉 #ironman #travel #bike #flying #triathlon #tri #cycling 📸 @oriol_batista https://t.co/K6eOwaRIYF pic.twitter.com/Eyl1ca49gI

— David McNamee (@DavidMcNameetri) April 1, 2019
LIVE streaming coverage of the race will be available on Sunday, the race the first of the 2019 IRONMAN Facebook Live schedule, available via Facebook Watch and on the IRONMAN Now Facebook page. The race is on Sunday, and starts (local times) at 06:30 (Pro Men) and 06:35 (Pro Women), so that's an hour earlier in the U.K.
Lucy will start as a very strong favourite in the women's race, while the men's race appears to have more strength-in-depth, including Bart Aernouts (BEL) who was second in Hawaii last year, twice previous champion Ben Hoffman (USA), 2014 winner Nils Frommhold (GER), Andreas Dreitz (GER), Patrik Nilsson (SWE) and several more who will realistically start believing that they can win.
Moving over to the U.S., IRONMAN 70.3 Oceanside is always an important marker at the beginning of the North American season. No head-to-head between defending champion Jan Frodeno and Lionel Sanders this year, but the Canadian does return to the race he has finished 3rd / 1st / 1st / 2nd at over the past four editions [UPDATE – No Lionel either!]
https://www.instagram.com/p/BvzcQJLhar_/
It's another strong field (FULL LISTING), which includes four-times IRONAM and four-times IRONMAN 70.3 World Champion, Daniela Ryf (SUI) facing former 70.3 World Champion Holly Lawrence (GBR), Sarah True (USA) and Heather Jackson (USA). The men's list, even without Sanders, includes former World Champion Tim Reed (AUS), Ben Kanute (USA), Sam Appleton (AUS) plus the interesting addition of Great Britain's Adam Bowden – who will be on a new bike this weekend. He started 2019 in wonderful style in Dubai… can he do the same in California? If he is close at T2, he has proven his consistent ability over the closing half marathon. He certainly has podium chances… possibly even for the top step.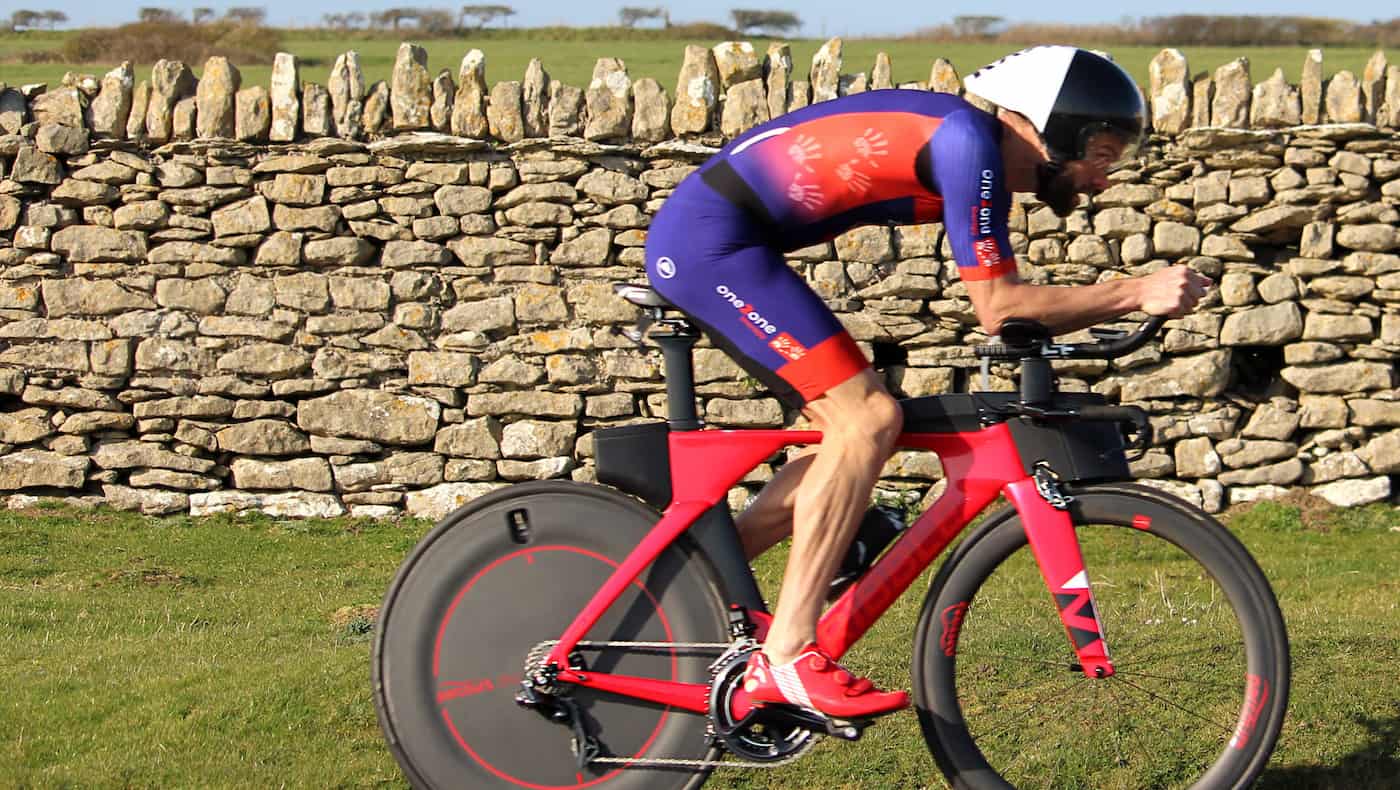 There is also Pro racing at IRONMAN 70.3 Texas – FULL START LIST – which despite the strong field in California, also has some quality athletes in Texas too including Tim O'Donnell, Andrew Starykowicz, Matt Hanson, Matt Russell, Mirinda Carfrae, Meredith Kessler, Linsey Corbin, Alicia Kaye and Jeanni Seymour. The sole British entry in Galveston is Frankie Sanjana, who I felt had her best Pro race to date when fourth at IRONMAN 70.3 Bahrain in December. Hopefully that will have provided a great boost to her winter training and she can start 2019 with another strong result.
"At least you're off to Texas next week – it won't be as hot there" 🥵😂

Excited to be on my way to Galveston to start the season at @IRONMANtri #im703texas next weekend! pic.twitter.com/MUtu6G1CaU

— Frankie Sanjana (@frankiesanjana) March 31, 2019
It's also the first European race of the season for the Cahllenge Family at Challenge Salou in Spain on Sunday. The start list (HERE) takes a bit of searching… but once again, plenty of quality Pro entries, including Antony Costes (FRA), Boris Stein (GER), Pablo Dapena Gonzalez (ESP), Pieter Heemeryck (BEL), Alexandra Tondeur (BEL), Daniela Bleymehl (GER), Helle Frederiksen (DEN) and Tine Deckers (BEL) amongst them.
There are also a lot of British entries starting their seasons in Salou:
MEN: Colin Norris, George Goodwin, Sam Proctor, Sam Wade, Thomas Davis
WOMEN: Claire Hann, Eleanor Haresign, Gemma Frost, Kimberley Morrison and Emma Pallant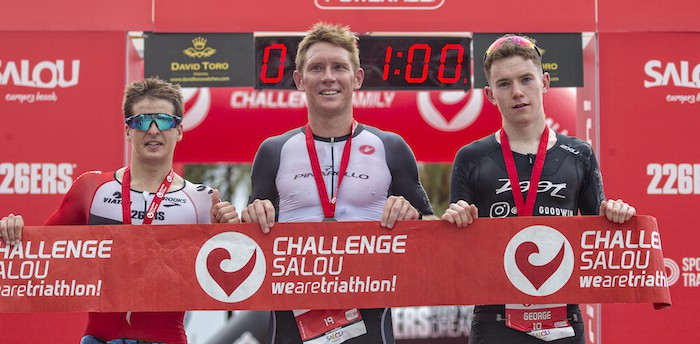 Draft-legal racing sees the latest ETU Triathlon European Cup event in Melilla, Spain, with both Senior and Junior European Cup events. Grant Sheldon, Iestyn Harrett, Morgan Davies, Zoe Thomas and Kate Waugh are set to race in the Elite race there.
After racing in Taiwan last weekend, we are pretty sure than Doug Hall and Nicole Walters will be at XTERRA Cyprus this week.
DOMESTIC RACING
Domestically, the main focus is the British Duathlon Championships at Bedford Aerodrome, organised by NiceTri Events. There will be Elite Senior, Elite Junior, Elite Youth, Elite Para and Age-Group Standard Distance racing (non-drafting for that one), on a busy day of racing. Full start lists can be found HERE.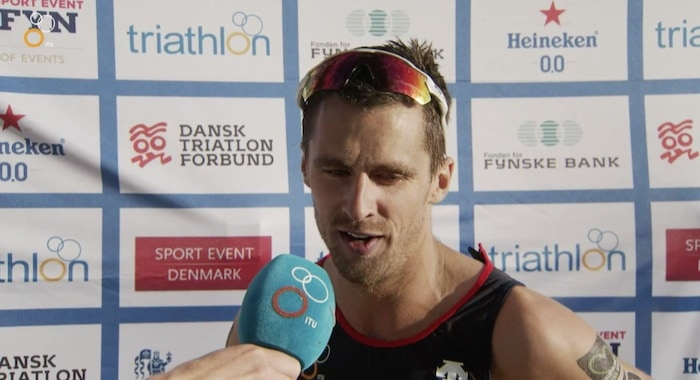 A quick tour around the other events this weekend, we find:
Aquathlon
Swim-Run events at the Woking Aquathlon (DETAILS), Basildon Aquathlon (DETAILS), Deal Tri Dover Family Aquathlon (DETAILS), Tyne Tri Lakeside Aquathlon (HERE) and the latest in the Tewkesbury Triathlon Club Aquathlon Series (DETAILS)
Duathlon
Aside from the headline British Championship event at Bedford, there are further run-bike-run events: Saturday is the latest in the F3 Events Windsor Duathlon Series at Eton Dorney, while on Sunday the Velopark features the Roding Valley TC Women's Duathlon, in Penarth The Wales Duathlon and the Great Notley Spring Duathlon (DETAILS).
Triathlon
Swim-bike-run events are gradually starting to appear more frequently on the UK schedule with (hopefully…), the temperatures being a little more pleasant. This weeks events include:
Good luck if you are racing this this weekend – something your Editor is doing for the first time in, well, quite a long time, himself!

| Weekly Suggested Products from ORCA | |
| --- | --- |
| | |
| | |