December already – where did the year go? Despite Christmas fast approaching and Black Friday not quite ready to go into hibernation, there were still a few interesting events on around the globe.
Several British winners, records and impressive performances amongst them too. Here's our Weekend Roundup of some of that action.
IRONMAN Western Australia, Busselton
The plan worked – and in course record time too – as Alistair Brownlee can now (temporarily), park his IRONMAN ambitions for a few months, safe in the knowledge that is qualification for Kona 2020 is sorted. A 7:45 time is an impressive way to take the slot. Check out more on the details report, linked below, as there were some other notable British performances in Australia too.
https://www.instagram.com/p/B5hy8gXJP2t/
British Age-Group podiums:
Luke Matthews (30-34) – 9:09:20 – 2nd
Elizabeth Neville (65-69) – 16:08:02 – 2nd
Brits top the podium in Chile
Following much acclaim and positive press from its debut last year, the second edition of the Patagonman Xtreme Triathlon in Patagonia, Chile, saw Tim Don and Flora Colledge the first athletes to ring the finish line bell.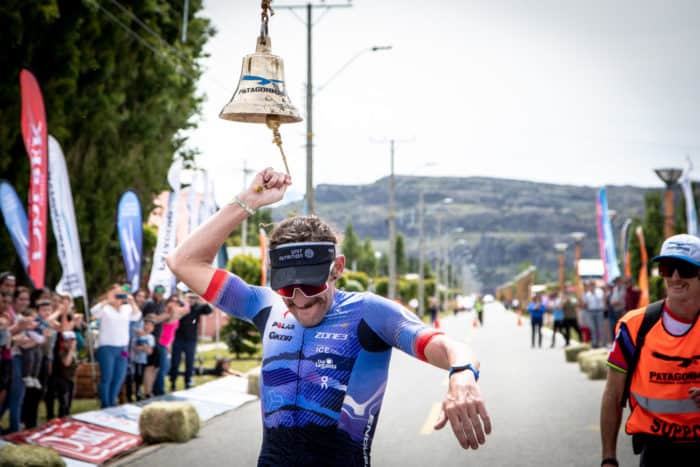 Just over two years ago Don was lying on the Queen K in Hawaii with a broken neck. It's been quite a journey since then for the man now, thankfully, without a halo. 9:32 was his finish time.
Flora Colledge is no stranger to Xtreme racing. She was second to Lucy Gossage earlier this year at the inaugural XTRI World Championships held in conjunction with the Norseman, and has also twice been victorious at the Swissman Xtreme Triathlon. Several other Brits were amongst those racing but, at the time of writing, I don't have any further detailED results, so apologies if I have overlooked any other notable performances.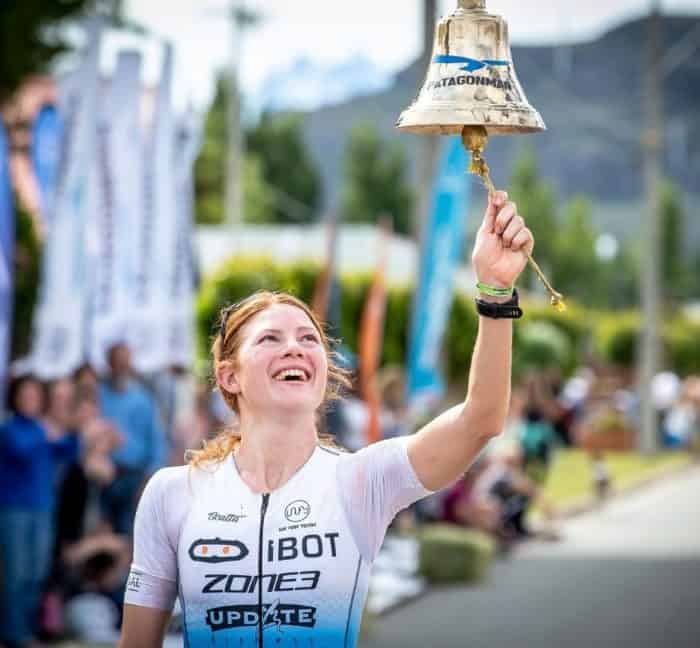 A British winner in Argentina too…
In other South American news, this year's IRONMAN Argentina Mar Del Plata was an Age-Group only event. Taking the trip across the Atlantic – and taking the overall victory in the women's race – was Elizabeth Duncombe (30-34), who raced at the IRONMAN World Championship in October. Taking the lead around the midpoint of the bike, she started the run almost eight minutes quicker than the next fastest athlete, before finishing with a 3:15:48 marathon and a winning margin of 17 minutes.
https://www.instagram.com/p/B5jMcz4BEnU/
Also winning their Age-Group was TT-specialist turned triathlete, Keith Murray (40-44) and Graham Baxter (50-54), who took the scalp of Laurent Jalabert, which brings with it additional pleasure.
Elizabeth Duncombe – 9:48:14 (30-34) – 1st (and first female overall)
Keith Murray – 9:20:11 (40-44)
Graham Baxter – 9:35:41 (50-54)
Raya Hubbell – 11:24:27 (35-39) – 3rd
World Duathlon Champion runs a 2:11 Marathon
That's quick. It's always interesting to see how tri/duathletes athletes perform in the single-disciplines, and at Sunday's Valencia Marathon in Spain, the answer for France's Benjamin Chocquert was rather impressive.
The reigning World and European Duathlon Champion, finished in 2:11:12 (that's almost exactly five-minute mile pace). It was a fast race (men's winner 2:03:51, women's winner 2:18:30), which meant that time still left him in 26th position overall. I'd buy the shoes, but I think I'm going to need a little more than a carbon plate and wonder foam!
https://www.instagram.com/p/B5jw2EQK2d_/
Domestic news…
Long a feature of the late season calendar, the Black Country Triathletes Splash & Dash saw wins in the Adults event (400m / 5km) go to Phil Wolfe (Stafford Triathlon Club) and Sian Temple (University of Birmingham), with Sian taking the overall win by just seven seconds. Full results, along with the Tristar events, available HERE.
The Rempstone Roast MTB Duathlon in Dorset is another race that has been going for many a year, this time around topped in the speed charts by Kim Little (Merida Factory Racing) and Vicki Dibden, Kim is also one of the UK's best Zwift racers.