It's been a really interesting period for major events in the UK over the last couple of weeks, in terms of news, views and what that means for the future.
But while we assess the present and try to predict the future, all of that is done on the back of history.
As you get older, I think you increasingly realise that history is important. And the Brownlee brothers and WTCS Leeds are a central part of that.
Setting the scene
Let's briefly recap. If you are playing catch-up a little, here's how to quickly get yourself up to speed.
We had confirmation via British Triathlon that the UK will not bid to host a WTCS event in 2024.
That followed shortly after IRONMAN's update that the full-distance Bolton event would become a 70.3 (half) from next year, and that IRONMAN 70.3 Staffordshire would be discontinued.
Off the back of that, I tried to join the dots, to give some thoughts on the current state of triathlon.
My colleague, Jonathan Turner, then sat down with British Triathlon's CEO, Andy Salmon, who outlined the decision making process – and the costs involved – which led to the 'no bid' situation for WTCS Leeds 2024.
And just a couple of days ago, Jonathan spoke to Alistair Brownlee, for his perspective on the Leeds news.
And all of that got me thinking, it's a good time to reflect on just what an impact the Brownlee name has had on that Leeds race. And having been in attendance at every single WTCS event in the UK since London 2009, I've got a few additional insights to share.
The Leeds 2016 debut – as big as the Olympics?
"Pipe down with your clickbait, Levison!". I can hear you now. But, hear me out. The arrival of the Columbia Threadneedle World Triathlon Leeds to the city was a BIG deal to Alistair Brownlee.
Back in 2015 I remember interviewing Alistair and Jonny at a bike launch event. We were in Shoreditch, London, and the mid-November timing meant that we were looking ahead to 2016. All roads and total focus on Rio, right? Wrong.
Looking forward, I asked Alistair if winning gold in Rio would make 2016 a successful year, with everything else being secondary to the big one. His response?
"No, I will only regard 2016 as a successful year if I win in both Rio and Leeds."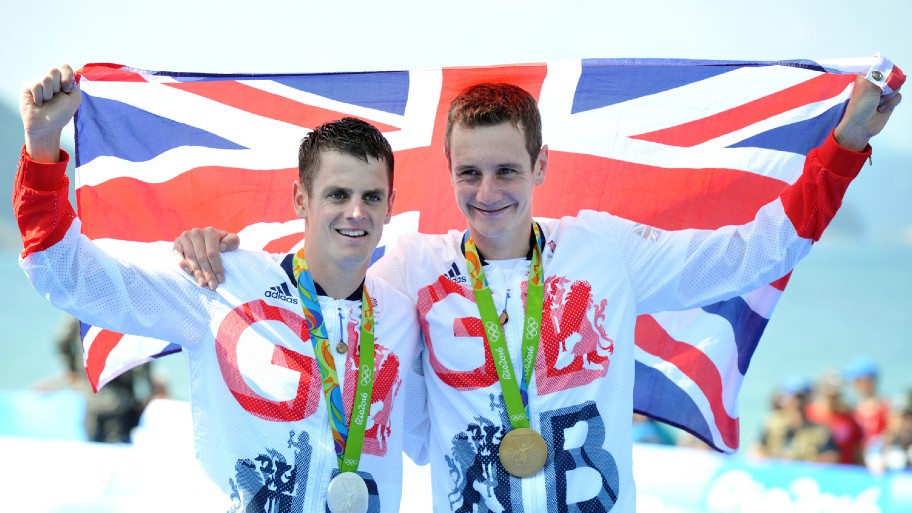 Unbeatable
Fast-forward six months from that meet-up, and we found ourselves in Leeds. There was only one thing the home crowd wanted, and the Mayor was on the podium presentation dignitary list. She wouldn't be disappointed.
Nobody was going to beat Alistair on this day, and he was going to take his younger brother with him. Exactly how he did that was truly spectacular. This was peak 'Brownlee-Brownlee-Gomez' era of course, and after a strong swim and T1, Alistair was immediately powering up the steep hill on Park Avenue. Unfortunately Jonny messed up in transition, and had been left behind with their biggest rival, that man Gomez.
So what did Alistair – in a breakaway with Aaron Royle and Aurelian Raphael at the time – do? He eased up, dropped back and potentially let in his biggest international rival. Brave? Madness? Probably both – but it worked. Jonny jumped on his wheel and then the pair bridged back to Royle and Raphael to make an even stronger leading quartet. It was high-stakes poker, and Alistair had just produced a Royal Flush. Astonishing.
It was basically game over inside 25 minutes, and by the time I called that quartet onto the blue carpet, their advantage was two minutes. 31 minutes and four laps of honour later, the fairytale was complete.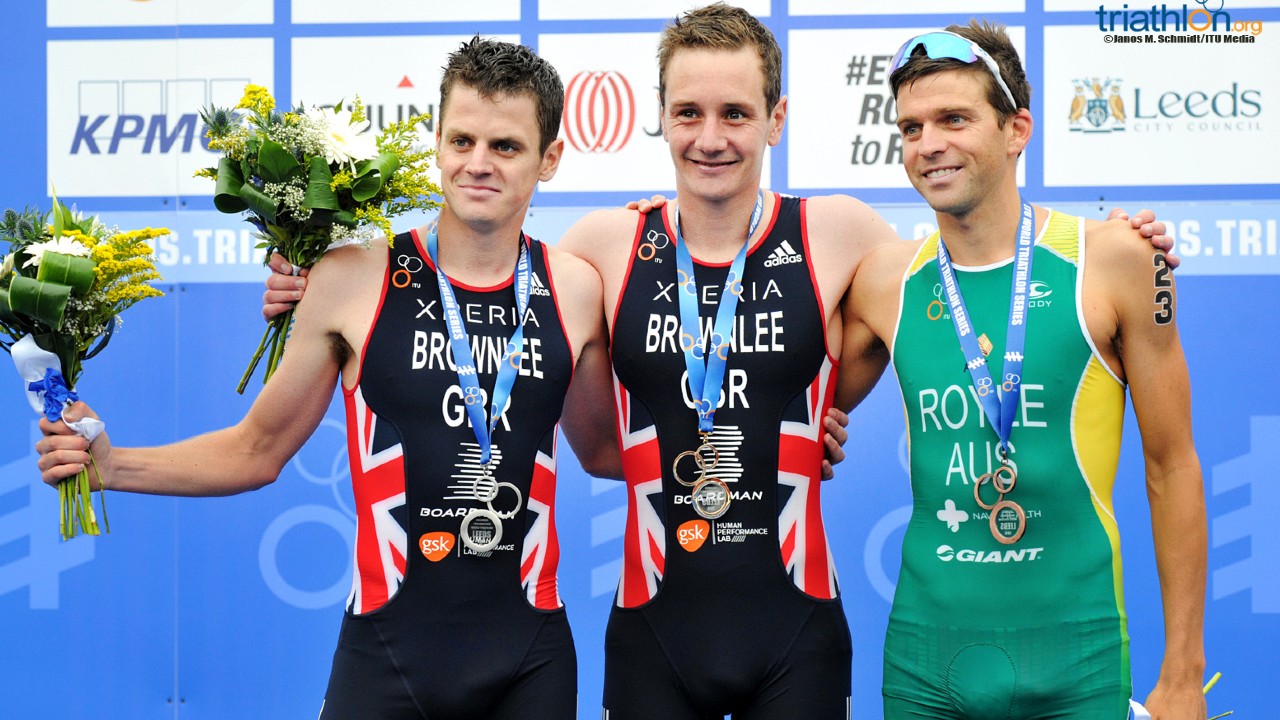 It mattered, it mattered a lot, and the crowds came out in force. Of that support, Alistair said: "Unbelievable. I think I said the Olympics [Ed. 2012] was the best race I'd ever raced in, but I think that just beat it. The run was phenomenal. By far the best World Series there's ever been."
Having been following their careers closely, and interviewed the brothers many times over the past 15 years, I don't think I've ever witnessed them more upbeat, or filled with more pride than that day in Leeds. So much so, that soon after the medal ceremonies were done, they joined me in the commentary box because they wanted the opportunity to speak to the crowd directly and give their thanks for the incredible support they had received.
A great start – but work to be done
While that debut edition of the event was absolutely a triumph from an Elite perspective, the wider experiences for mass participation events was significantly below par. Complex logistics, confusing course layouts, bag drop issues and a lot more left many scarred and vowing never to return. Those age-group athletes, as highlighted by Andy Salmon's interview with us last week, are a core part of the revenue side of balancing the books. There was a LOT of rebuilding to do.
While Alistair played down the role he played in the event in our interview with us, he is certainly well aware of the big picture and how he can help. The rebuilding of the race and goodwill from a mass participation perspective was a big one. And the Brownlees were part of that.
In early 2017 I was invited to Leeds to part host an event, which included inviting local triathletes – many of whom with far from positive experiences in 2016 – to a coach tour with Jonny and Alistair, to see in person the many changes in logistics, meet the new organising team and feed back on their experiences.
The new organising team, headed by Andrew Taylor and Wayne Coyle, did a transformational job on the event – with input from Al and Jonny playing their part(s) too. I suspect, many more times then we know, or they remember…
2017: Destruction. Again!
If Alistair's "wait for his brother" move in 2016 was off-the-scale confidence, then their display 12 months later still sits in my memory as one of the most incredible bike performances I've ever witnessed in draft-legal racing.
They – of course – forced another bike breakaway from the first metres of the ascent out of Roundhay Park. And this time Jonny had no wetsuit issues and didn't need a helping wheel. After dispensing with Raphael and Pierre Le Corre on the fast, downhill section into Leeds City Centre, it was just the two Brits being chased by a large peloton who were closing fast.
With just a five-second advantage over a pack of 20 chasing – headed by Kristian Blummenfelt and Vincent Luis – it was surely game over. And then in a "Hold my beer" moment, the greatest short-course athlete of all time delivered a masterclass. Even his brother didn't think they had a chance at this point.
"When it was that close, Jonny said let's call it a day now. I said no, let's keep working because they have still got to catch us… and then the time started going out. I knew that if we got on this circuit and kept working hard, we could stretch it out, and that's what we managed to do.
I think we probably had to work harder on those first two or three laps that we've ever had to before on a bike."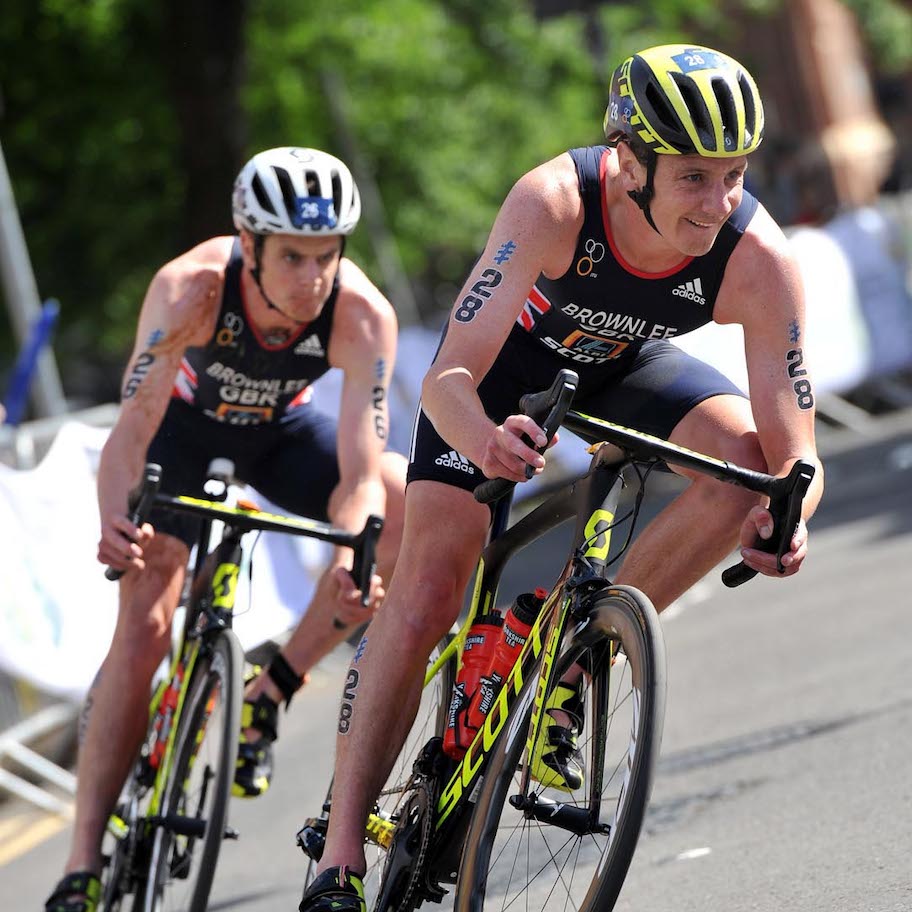 More than a minute clear as they undid the velcro on their cycling shoes and prepped for the 10km run ahead, if you want evidence of the motivational power of racing at home, I still think this was it. I'm not sure they could have repeated that feat anywhere else.
And of course, another Brownlee one-two followed 10km later.
Not all sunshines and rainbows
While those first two editions delivered the home success that Leeds craved, both Alistair and Jonny have seen the lows as well as the highs on their local roads. And while it was highly likely before, the news that there will be no race in Leeds in 2024, makes it all but certain that we'll never see the two local legends racing in their home city again.
Alistair's last start in Roundhay Park came two years ago, in what would be a final attempt to make the British Olympic team for Tokyo. After some encouraging short-course signs in 2020 (third in Arzachena, second in Valencia), was a late notice switch back from long-course racing going to bear fruit with a fourth Olympic Games appearance?
The familiar theme of 'injury' was never going to make that possible. While Alex Yee dominated in something of a passing-of-the-torch moment, Alistair arrived last across the finish line outside The Mansion to be welcomed by a red card signifying disqualification for 'unsportsmanlike behaviour during the swim segment'. Not quite a Stuart Broad grand finale!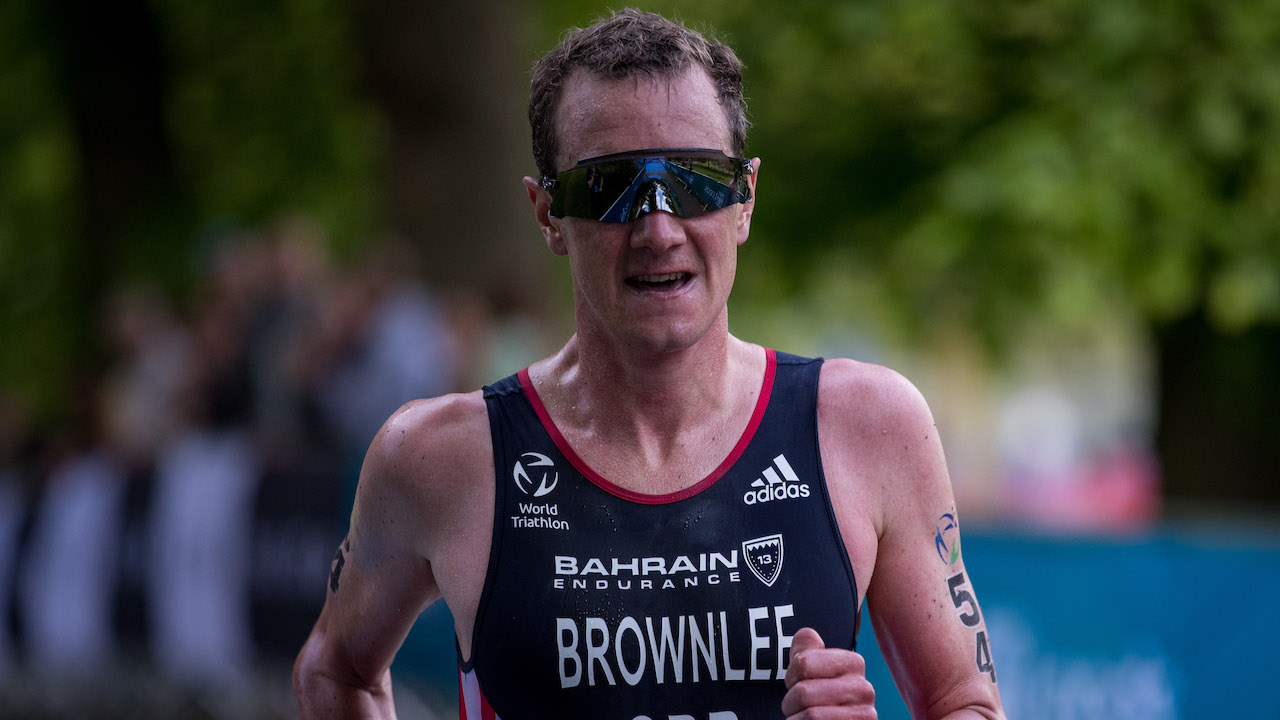 12 months later, Jonny Brownlee didn't even reach the finish line in what will likely be his final race in Leeds. A crash there took out both Brownlee and Alex Yee, but it would be the Yorkshireman who came off worse. A broken elbow would ultimately see him ruled out of the Commonwealth Games as a result.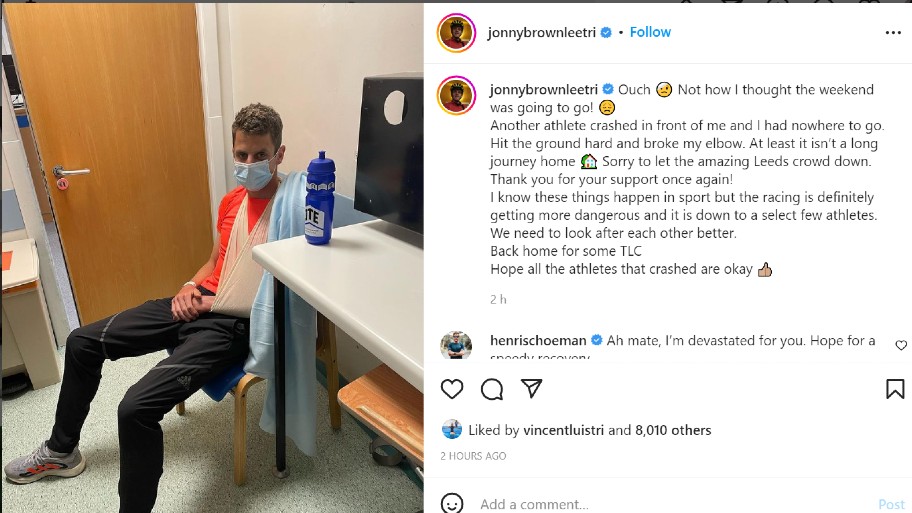 Thanks for the (Leeds) memories
Time will tell on whether the WTCS Leeds has run its course.
I completely agree with Alistair that momentum is an incredibly difficult thing to rebuild. With a three-year gap (minimum) between events – 2025 being the earliest point at which a return could even be contemplated – that's a long time between drinks. Relationships with key stakeholders in local authorities, budget holders, decision makers and more, take time to build and don't happen overnight.
But that's for the future.
Sometimes – and this is one of them – you just need to appreciate what you've had.