What happened in the triathlon world during 2017? Here are a few highlights we've picked out from the TRI247 archives during the first quarter of the year. Q2 / Q3 / Q4 are coming soon…
Quarter Three 2017 review – coming soon
Quarter Four 2017 review – coming soon
January 2017
Kimberley Morrison's Breakthrough in Dubai
Great Britain's Kimberley Morrison had a great season in 2017, making a big name for herself on the bike in particular. Her first race of the season was at IRONMAN 70.3 Dubai – where Kim announced herself by starting the run stride-for-stride with the IRONMAN World Champion, Daniela Ryf. Check out the race report in her own words HERE.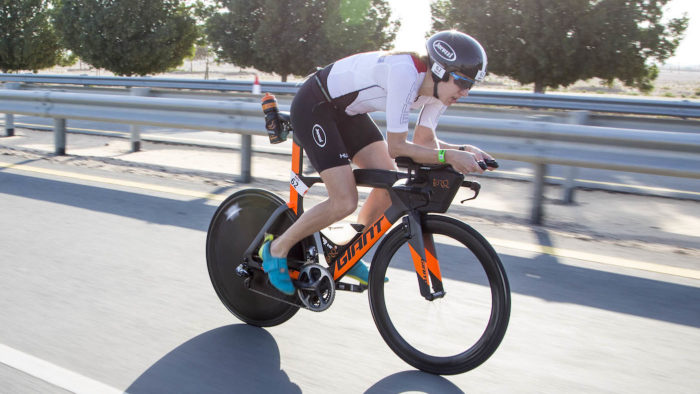 Jodie does it AGAIN!
Some athletes just have the 'key' to some courses – and none more so that Jodie Cunnama for IRONMAN 70.3 South Africa. In January she won the race for the SEVENTH consecutive year. Read all about it HERE.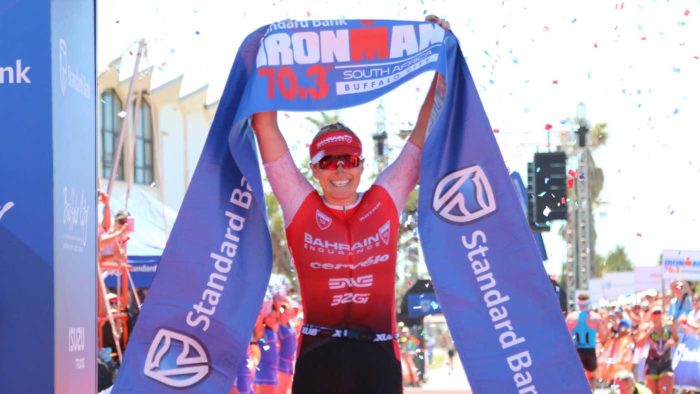 Review: REDEMPTION by John McAvoy
"Every now and then you hear people say they had a book so good that they couldn't put it down. Well, that's what happened to me when I got a sent a press copy of the book, Redemption."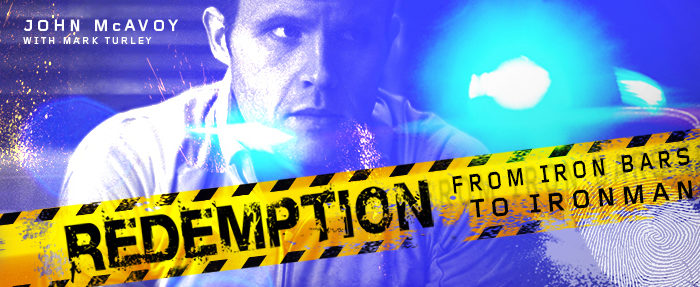 Read Paul Shanley's review of John McAvoy's 'From Iron Bars to Ironman' story HERE which we published in January. There's also a video profile on John and his background HERE.
February 2018
Looking for sponsorship? Watch and learn!
"Will you sponsor me?". In February we spoke to HUUB founder, Dean Jackson, about exactly what an athlete should be considering long before they approach a brand to ask that question. Watch that invaluable advice HERE.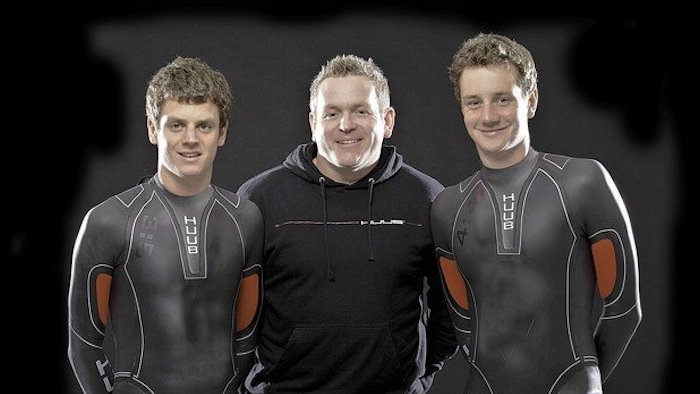 Hall and Learmonth sprint to Cape Town ITU World Cup Gold and Silver
A sign of things to come for the rest of the season, "Cape Town… you have been HALL-MONTHED!!!" was my headline in early February when Lucy Hall and Jess Learmonth combined for their gun-to-tape domination in South Africa, while South African athletes went 1/2/3 on the men's podium. Read more about it HERE.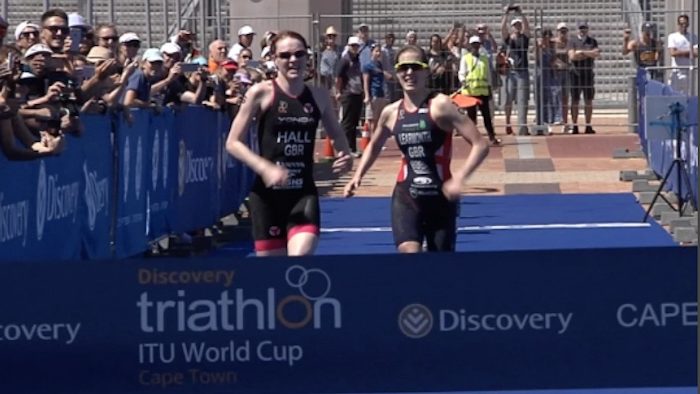 Yvonne Van Vlerken edges Siddall by just 27 seconds at Challenge Wanaka
"The world's most scenic long distance triathlon" saw another head-to-head battle, with Great Britain's Laura Siddall finishing a close second for the third consecutive season. She went on to have the best season of her career to date. Check out the race report HERE, and a very impressive gallery from Wanaka HERE.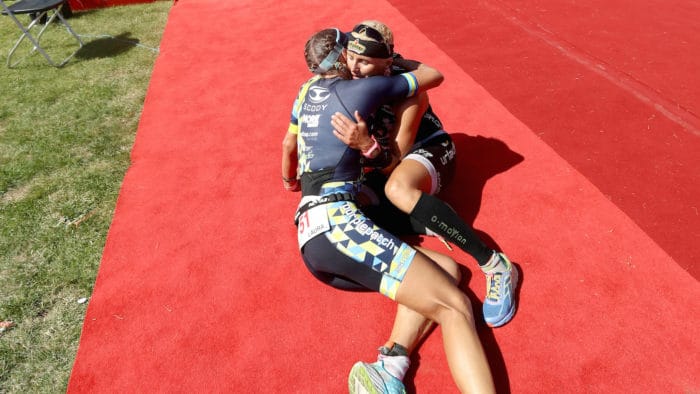 The ERDINGER Athlete of the Year 2016 is…
From all of our ERDINGER Athlete of the Month winners in 2016 (HERE), we asked you to vote for your Athlete of the Year. You chose Jon Zigmond – click HERE to read why.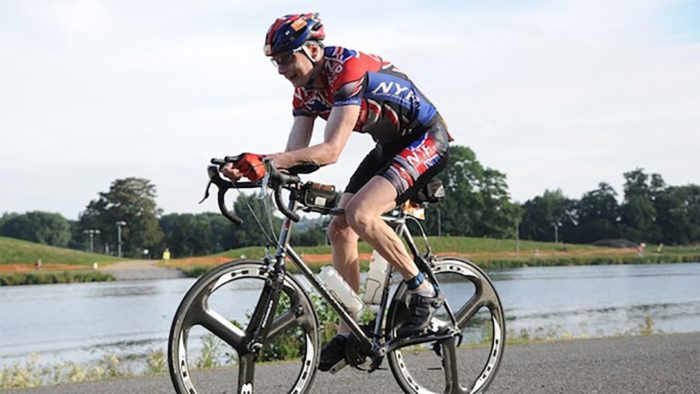 March 2018
Jodie Stimpson: "I love racing…"
What. A. Finish. The first round of the 2017 ITU World Triathlon Series in Abu Dhabi saw a stunning sprint finish, which saw Great Britain's Jodie Stimpson just beaten in the final steps by New Zealand's Andrea Hewitt. I spoke to Jodie shortly after the race about her love of racing – you can read it HERE.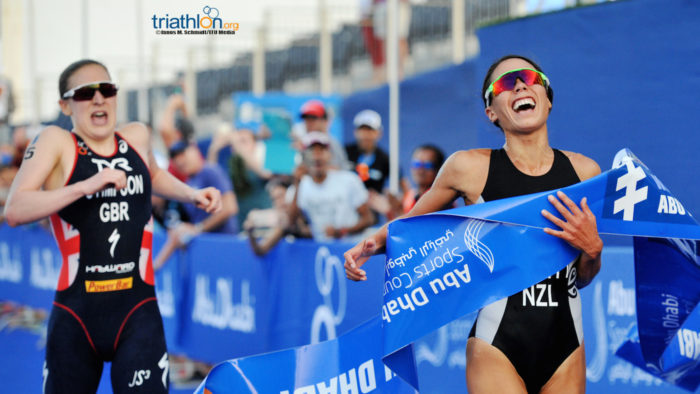 Marc Austin third at Red Bull Neptune Steps
We've featured the (slightly bonkers…) Red Bull Netune Steps event on the site for several years now, the 'swim-based obstacle course race' always attracting plenty of triathletes to the Forth & Clyde Canal in Glasgow. Once again, Marc Austin made the podium. Read more about it HERE.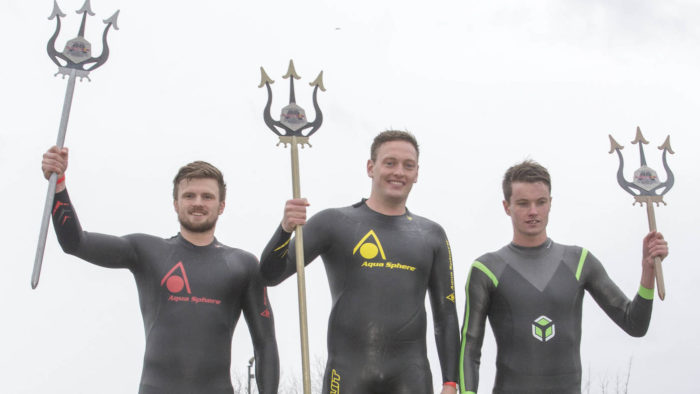 Super League Triathlon makes a splash
In March 2017, Super League Triathlon arrived in an an impressive manner on Hamilton Island, Australia. Several big names were humbled by the fast and varied multi-event, multi-day racing – but not Richard Murray. Catch up on how it al started HERE.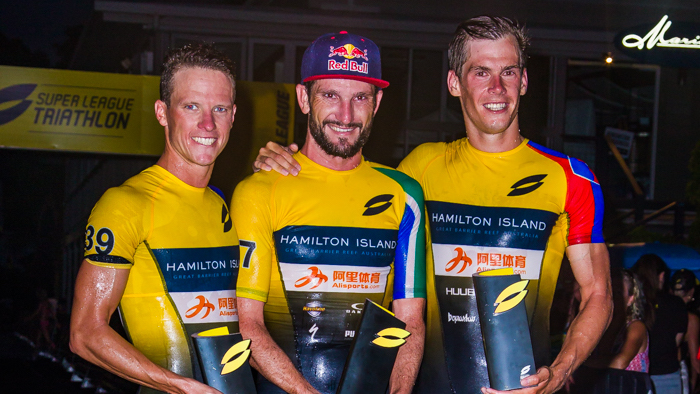 Tom Bishop reaches the WTS podium
By far the best year of his racing career to date, Great Britain's Tom Bishop finished a fantastic second at the World Triathlon Series Abu Dhabi in March 2017. Revisit his breakthrough HERE.