Can Great Britain's Paul Lunn add another Umeke to the collection?
Along with Ruth Purbrook (who I also interviewed HERE), Paul Lunn is the other British athlete on the eight-strong 2019 Specialized Zwift Academy Triathlon Team.
Racing in the M45-49 category again on Saturday, another thing Paul has in common with Ruth is that he has made it up on the stage at the Sunday evening Awards Dinner in Kona for the past two years.
With the additional support of the Zwift Academy in 2019, he's hoping to keep that run going. "'I've not had my perfect race in an Ironman just yet", he told me. Saturday 12th October 2019 would be a great day to tick that one off his bucket list.


---
Third time on the island – when did you arrive, and does it feel good to be back?
I arrived on the 28th September, two weeks out from the race. This is the same as the last two years which has worked well in the past. It's great to be back and two weeks out from the race it's still nice and quiet.
This year we had a house on Ali'i Drive for the first five days which was a great location to get the last big training block finished before moving into the amazing Zwift houses a little out of town and up the hill.
5th (2017) and 3rd (2018) in your Age-Group would indicate you are clearly doing something right with your preparations for Hawaii – have you changed much from that template ahead of this year's race?
This year was a similar template to the last two up to eight weeks ago, when I decided to switch things up a little with a new coach, so my actual Kona prep has been a little different from previous years. The last block has been much more swim and bike focused with a little more volume. I think it's important to mix things up from time-to-time, both mentally and physically.
https://www.instagram.com/p/Bo9ofz3Fr_7/
One of the things that is new for 2019 is being part of the Specialized Zwift Academy Triathlon Team. Have you been able to get and tips and advice from the team mentors, Tim Don and Sarah True?
The Academy has been a huge support for me this year, from receiving the best kit from Specialized, Roka and Wahoo for training and racing, to the great nutrition from Science in Sport. Also, invaluable advise from Tim and Sarah, the team mentors. Being surrounded by the other members has also helped keep motivation high throughout the long training weeks.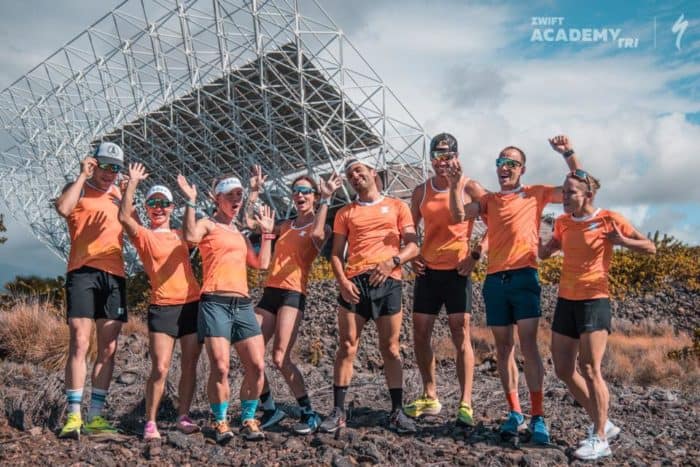 You had that awesome news in April of being chosen for the Team, but of course you still needed to qualify for Kona. You did that with sixth place at IRONMAN Cairns, perhaps not your best performance… but how much of a relief was it to have that slot secured relatively early in the season?
Once the news came through that I had made the Academy, I did feel under a lot of pressure to qualify. I had already entered Hamburg which was at the end of July, which meant if anything was to go wrong there, there wouldn't be time to have another go. So, I made a quick decision to race Cairns which was in June. It was a long way to go, but being a Regional Championship race there would be double slots, so worth the trip. I didn't have a great race after picking up a stomach bug the week before but managed to get around and secure a Kona slot. That was a huge relief and meant I could then concentrate on Kona for the rest of the year.
How has the rest of your season gone? I know you like to mix up your racing with some Time Trials and running events alongside the regulars like 70.3 Mallorca and the Vitruvian?
As I didn't have a great day in Cairns I decided to still race Hamburg in July, use it to test out a new nutrition plan, some new kit and have a solid long training day. Two weeks post-Hamburg I raced the Breca Buttermere SwimRun with my good pal Duncan Shea-Simonds, such a fun race in a beautiful location. I then got a good block of training in before finishing it off with a 100 mile TT and the Vitruvian Middle Distance. Both went really well considering I trained right through and have given me confidence in my current form, going into my taper.
https://www.instagram.com/p/B2bUyxUBzW7/
How is life in the 'Zwift House'?!
The Zwift House is just mind blowing. Set just out of town, it's lovely and quiet and a little cooler than the main race area. We all have lots of space to chill out and relax before the big day, but also have great equipment up here to train on; three Wahoo setups, a Wahoo Bike and two treadmills, so we can all get the last few quality sessions in on Zwift.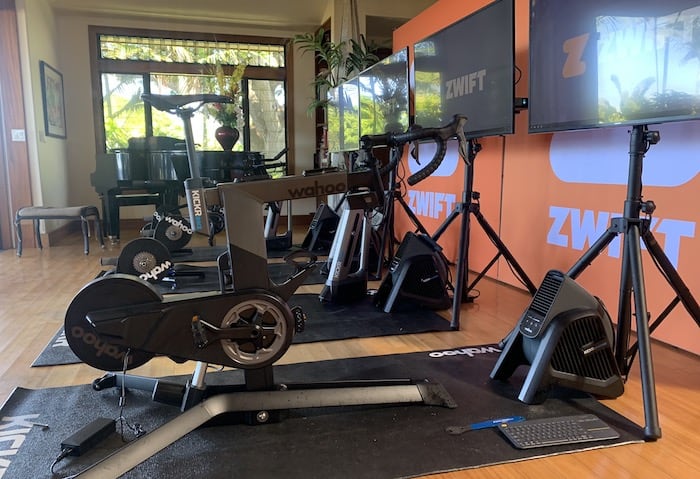 We have all been treated like real Pros, so going to miss this lifestyle when it all ends!
Our interview last year was titled, "aiming for a bigger fruit bowl…". Is that still the case 12 months on?
Absolutely, but saying that I just want to have a great race, one I am truly proud of. I've not had my perfect race in an Ironman just yet and if I can get close to that I will be delighted, and that should put me in contention.
Last year you had, in Kona terms, quick racing conditions and mild winds. If you were in charge of the weather gods on Saturday, what would you choose to be racing in?
Last year was a "fast" bike day due to no wind but that doesn't favour my strengths, so I will be hoping for more wind this year. Also, a little breeze on the run would be nice; last year was so hot due to no wind which made the run super tough.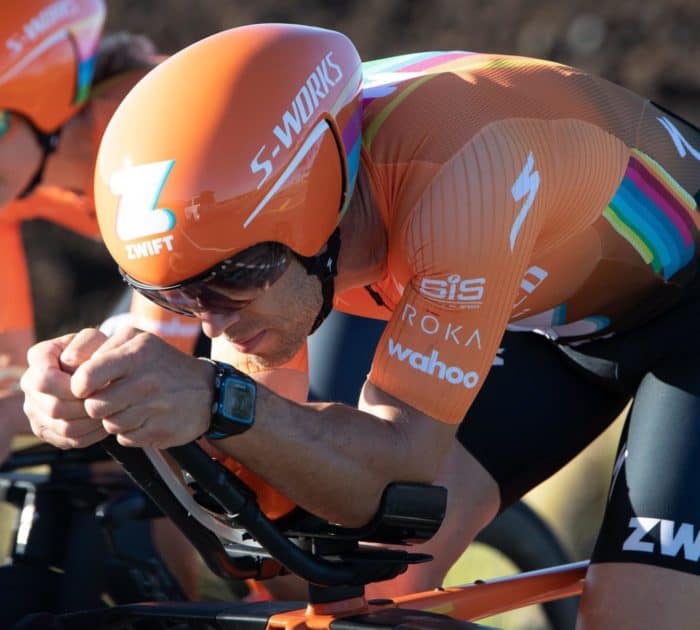 The new bike – it's bright orange, you can't miss it, it looks amazing in the custom paint… but what's it like to ride?
The Specialized Shiv Disc is an amazing bike. It's the perfect bike for this course, it handles like a dream in the wind and with the hydration system on the rear acting like a sail, the aero benefits are second to none. They look amazing in the Zwift colours and we have definitely been turning a lot of heads out here.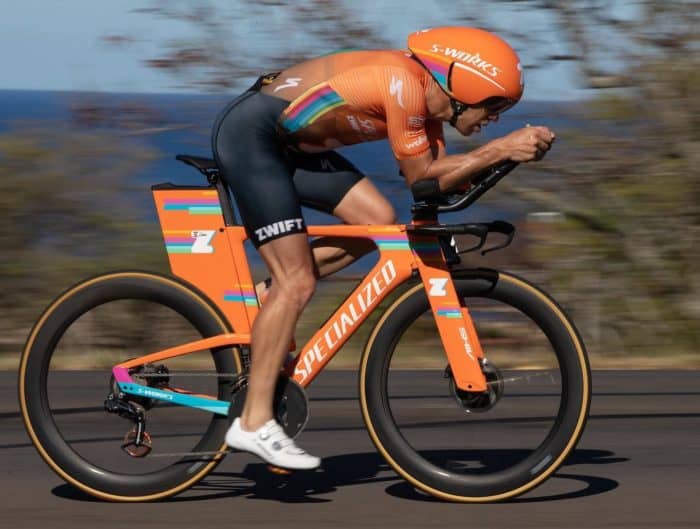 Not many days to go until race day – what's your training / relaxing / prep routine until the cannon goes on Saturday?
Training has all gone to plan here, helped by a great group of guys and girls to train with. We all arrived two weeks out so the first week we got our last long sessions done in the heat to help with the adaptation, then this week has been more quality and having the trainers here in the Zwift house has made that all so easy.
Swimming here is always amazing, the ocean is super clean, lots of fish to look at and we even had a pod of dolphins to swim with.