Alex Yee had another superb season in 2022, ticking off his main goal in style when he won individual and mixed relay golds at the Commonwealth Games in Birmingham.
As he told us when reflecting on the year, those home games were a huge opportunity: "It's probably the first time I've ever put an outcome goal on something. I really went in there wanting to win the event."
He just missed out adding a world title to those golds at the WTCS season-finale in Abu Dhabi – as did his great rival Hayden Wilde. They came fourth and sixth respectively – one place higher would have seen one of them and not Leo Bergere take the overall crown.
Excited for the future
Both Yee and Wilde are on the shortlist of five for the Male Triathlete of the Year at the first-ever Global Triathlon Awards in Nice this week.
Their rivalry was one of the enduring stories of the season – fiercely competitive and closely fought, but also with a huge amount of mutual respect.
And Alex told us: "I think that friendship does trickle across to the race course.
"I'd never have imagined growing up that I'd be in a position where I'd be in a rivalry, which I guess is at the top of our sport.
"We've had plenty of good battles, along with loads of other guys, and I'm sure it will last for a long time and a lot of other people will join the floor. I'm just excited to see what's coming."
No hype required
Equally relevant to the Global Triathlon Awards, which are aiming to bring all facets and distances of the sport together, is the strong influence of the Norwegians.
It's the most I've ever watched long-course racing – I think having the short course guys in it has really animated it for me.
Kristian Blummenfelt, who just beat Yee to gold in the Tokyo Olympics, won both a 70.3 World Championship and an IRONMAN World Championship in 2022. He looks to be favourite for the GTAs, along with compatriot Gustav Iden who notched a record-breaking triumph on his debut in Kona in October.
That pair won a host of other big races too and have taken middle-distance and full-distance racing by storm, but now have their sights back on short-course ahead of next year's Paris Olympics.
That means they'll be locking horns with Yee, Wilde and co again – and Yee for one is relishing the battles ahead.
He told us: "Having the Norwegians back obviously changes the dynamic of a race. I can't even name their palmarès. It's ridiculous with Kona victories, world records, all of that kind of stuff.
"I think when you race guys like that, you appreciate the level that they're at. I think with their scientific, physiological approach, I think they were always, in my eyes, going to achieve big things."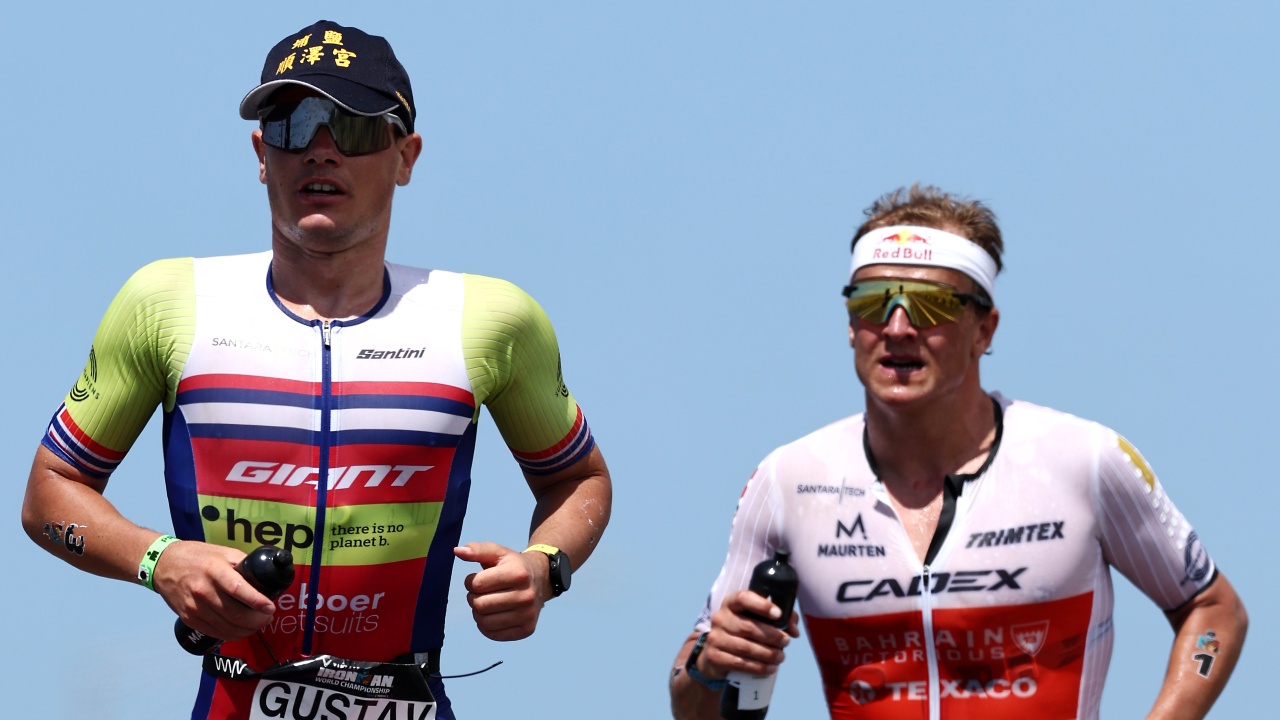 Seeing current top ITU athletes also have major long course success – and now coming back to the shorter distances – is something that Yee feels could be replicated by others.
He added: "I think this is only the start of what we're going to see from them, short course and long course. So I think that's really exciting and I think they'll probably be the leaders in meaning quite a few of our short course guys going across. I have no doubt that Vince [Vincent Luis] is going to be incredible over the long distance, and Hayden as well, and many others.
"It's the most I've ever watched long-course racing – I think having the short course guys in it has really animated it for me.
"I listen to the Triathlon Mockery podcast [created by Joe Skipper and Tom Oosterdijk] and there's such a big 'divide' between us, though we do the same sport. So I think that it's cool when worlds do collide eventually, and I think they seem to appreciate what we do, and likewise for us as well."
You can find out who lifts the Male Triathlete of the Year award and all the other categories with our coverage here on Friday evening.