You can find out who the winners were on our full listing here – including which one of our predictions missed the mark of the selection panel
While there's little on the international professional race calendar at the moment, there will be a significant gathering of the fastest swim / bike / run talent in the South of France later this week. On Friday in Nice, the inaugural Global Triathlon Awards (GTAs) will be presented at the Palais de la Mediterranee, on the French Riviera.
For some, perhaps, a great early opportunity to check out the venue and course for the men's IRONMAN World Championship which will be held in September. In mid January however, more likely an opportunity to enjoy some hospitality and fine wines before the head-to-head battles resume later in the season – with a head-clearing jog along the Promenade des Anglais on Saturday morning.
Watch it live
You'll be able to watch the event on World Triathlon's TriathlonLIVE service, though whether you choose to go for the black tie dress code on the comfort of your sofa is your choice!
The GTAs have been inaugurated via a collaboration including Super League Triathlon, World Triathlon and the PTO, and it will be SLT's 'voice' Will McCloy hosting the event, alongside track and marathon legend, Paula Radcliffe.
There are 11 awards in total, covering both product (swim, bike, run, nutrition, tech) and athletes / contributors. Nine of those have a shortlist (selected by public vote), with the final decision made via a judging panel of five. Tim Don is one of the five expert judges, joined by Emma-Kate Lidbury, Chelsea Burns, Jordan Blanco and Stephane Diagana. You can see our initial thoughts on those from a few weeks ago.
While those present in the South of France will already be enjoying the canapés and Champagne behind-the-scenes a little earlier, the awards are due to begin from around 19:00 local time (18:00 in the UK, 13:00 Eastern, 10:00 Pacific).
Pick a Norwegian?
Let's focus on perhaps the big two awards for this inaugural event, Best Male and Best Female Triathlete. We'll start with the men, because – we think – this is a little easier.
The nominees are:
Working up towards my pick, Matthew Hauser is surely fifth in that list. A breakout season for sure – and something we highlighted during our Year in Review Series. Still, third (to Yee and Wilde) at the Commonwealth Games, second (to Wilde) in the SLT Championship Series and sixth in the 2022 WTCS Rankings, means that as good as his year was (beating everyone else on this list, at least once in the process), that overall body of work means that the Aussie won't be picking up this award on Friday.
That he has made the list is enough of a recognition of the step forward that the young Aussie made last year.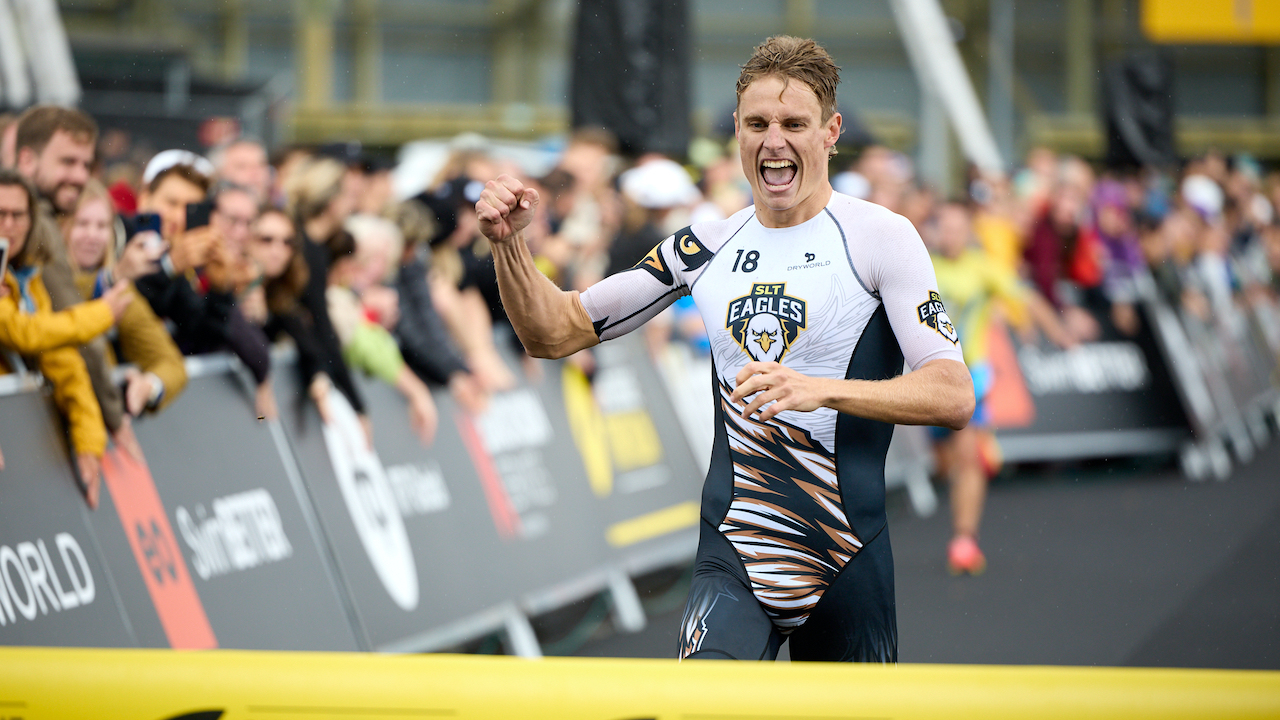 Objectively, I think you have to put Alex Yee ahead of Hayden Wilde in overall terms. While that Sutton Park penalty was a drama we perhaps didn't want, ultimately Yee was a double Commonwealth Games gold medallist, Arena Games Series champion, finished second (to Wilde's third) in the WTCS standings – and finished ahead of Hayden in every WTCS event that he didn't crash at!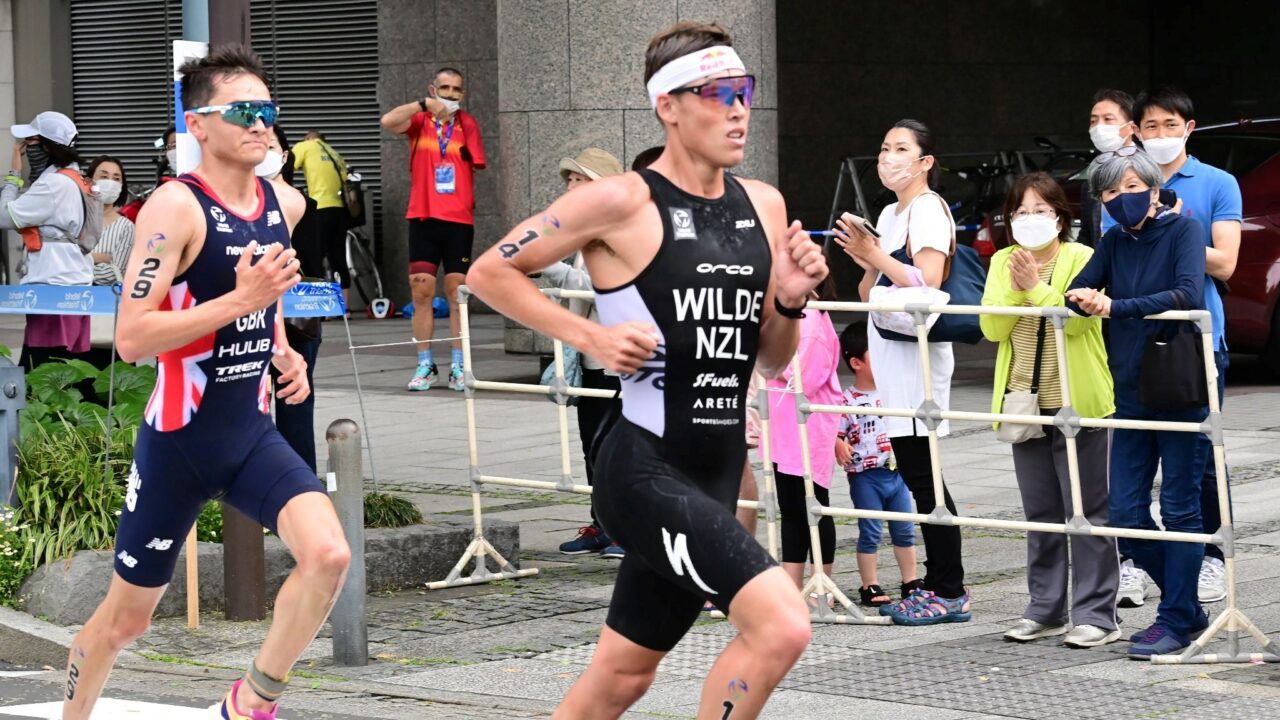 Sure, Wilde turned the tables in style at SLT London and Arena Games Singapore, and took the Super League Championship Series (which Yee skipped in 2022), but overall, the excitement of that finish in Abu Dhabi likely left both with a case of 'what if', as Leo Bergere became World Triathlon champion. That they couldn't nail down that title when opportunity was there, to me at least, means neither will be in the final judges' decision for who wins.
Which – of course?! – leaves the Norwegians. Are you #TeamGustav or #TeamKristian? The PTO's stats algorithm rates Gustav Iden's victory at the IRONMAN World Championship as the best full-distance performance of all-time. He also took a narrow win over his team mate at the Canadian Open. It still won't be enough to win this though.
Off the back of a season in which he was Olympic Champion, World Triathlon Champion and set the fastest full-distance time to date on his debut, Kristian Blummenfelt's overall year was still incredible. On a back-to-back season basis, it's even more impressive, and possibly the most complete 24 months we've ever seen. I think that has to be considered in the selection mix.
An IRONMAN World Championship title (plus a third place), an IRONMAN 70.3 World Championship, the Sub7 Challenge, PTO #1 ranked, Collins Cup dominance and still mixing it with the short-course stars in Bergen, Bermuda and Abu Dhabi. I don't see any way in which Kristian Blummenfelt is not the 2022 Male Triathlete of the Year.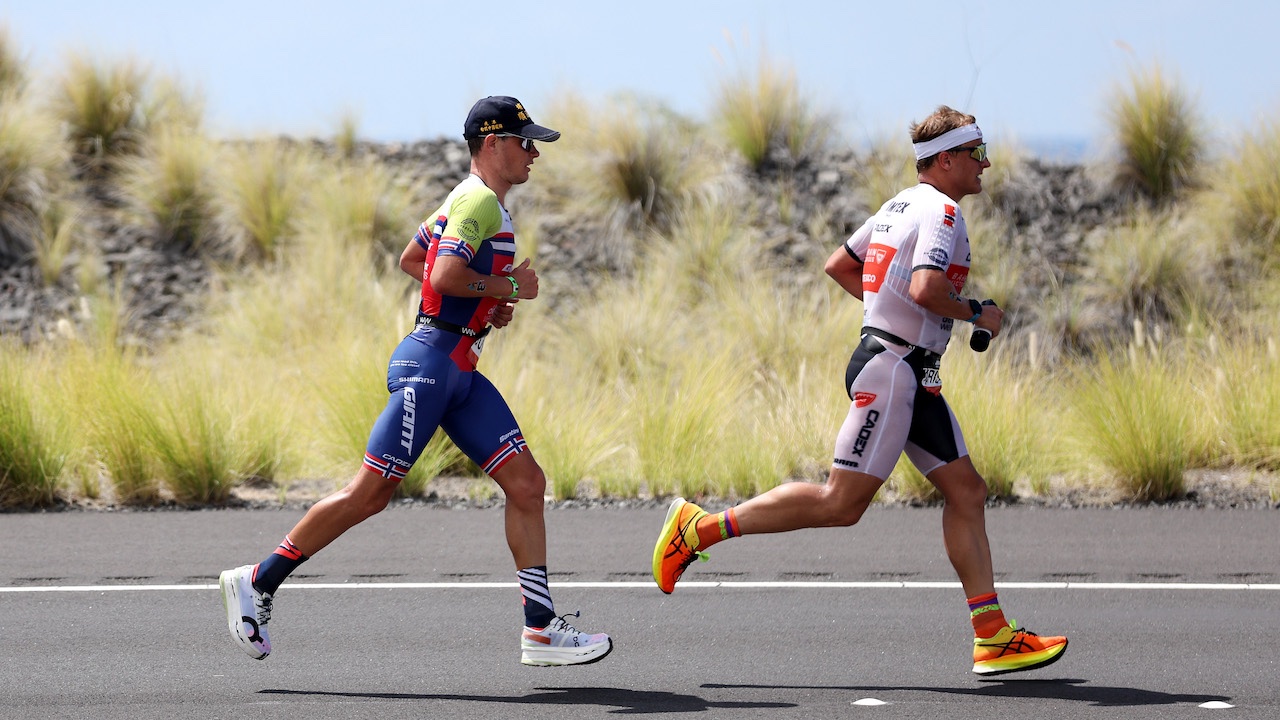 Duffy vs. Gentle?
Moving on to the Best Female Triathlete of 2022, the nominees are:
Ashleigh Gentle
Chelsea Sodaro
I'm going to start by ruling out Lucy Charles-Barclay from winning this one – but given how the first half her year went – serious injury – that's no slight at all. Her recovery has been remarkable and hugely encouraging for the future. Her best years are still to come.
Lucy made a winning return at the World Triathlon LD Champs (Samorin), was third (to Ashleigh Gentle) at the PTO US Open, a fourth consecutive silver (to Chelsea Sodaro) in Kona and rounded up the year fourth in St George when trying to defend her 2021 win, just three weeks after her Hawaii efforts.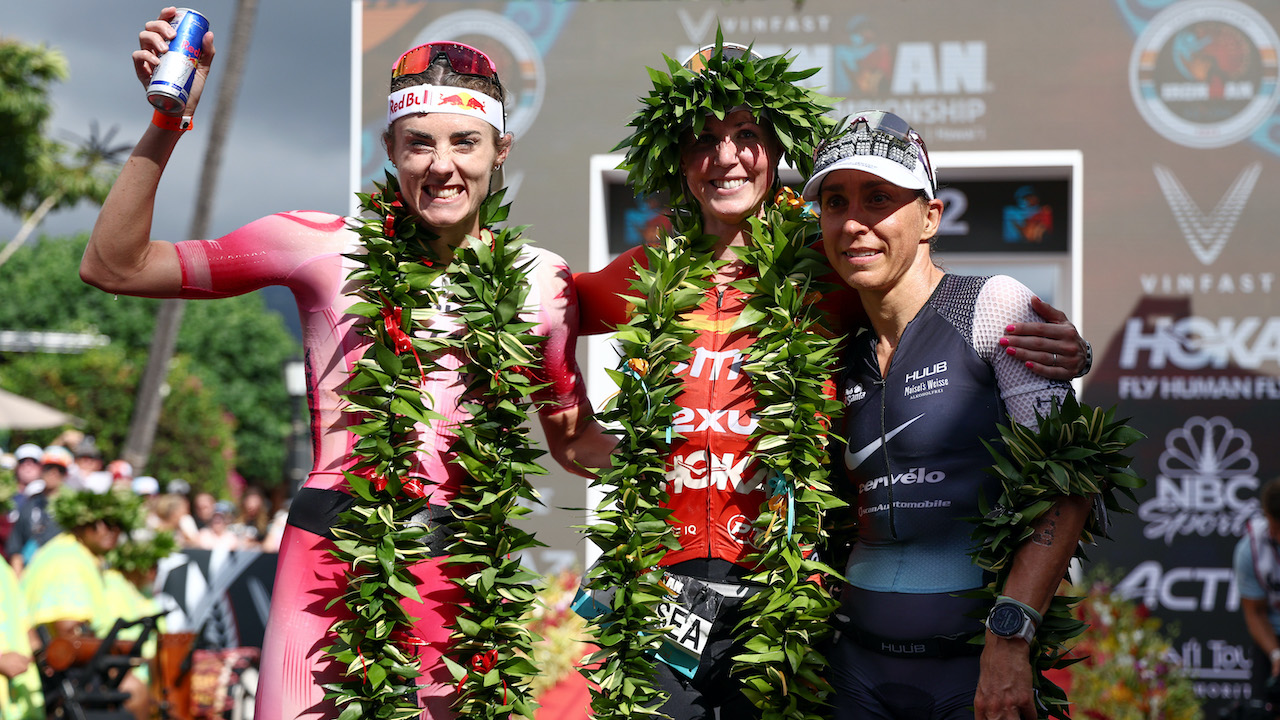 If you are going to win, you may as well win big. That could have been the mantra for Chelsea Sodaro in 2022. Her one race victory was perhaps the biggest of them all, the IRONMAN World Championship in Kona. That's not to say 2022 was a one-hit wonder; second at IRONMAN Hamburg and third at the PTO Canadian Open helped her to seventh place in the year-end PTO Rankings. Also nominated in the 'Rookie of the Year' category – it was her first year in the full-distance ranks – I think that's the award she is likely to gain on Friday. It would represent worthy recognition for a brilliant display in Hawaii.
'If it wasn't for the pesky Flora', is why Great Britain's Georgia Taylor-Brown won't quite have done enough to win this one. It's been a great year, with a silver (individual) and gold (mixed relay) at the Commonwealth Games. She retained her SLT Championship Series title – winning three of the five events – and also topped WTCS podiums in Yokohama, Montreal and Cagliari.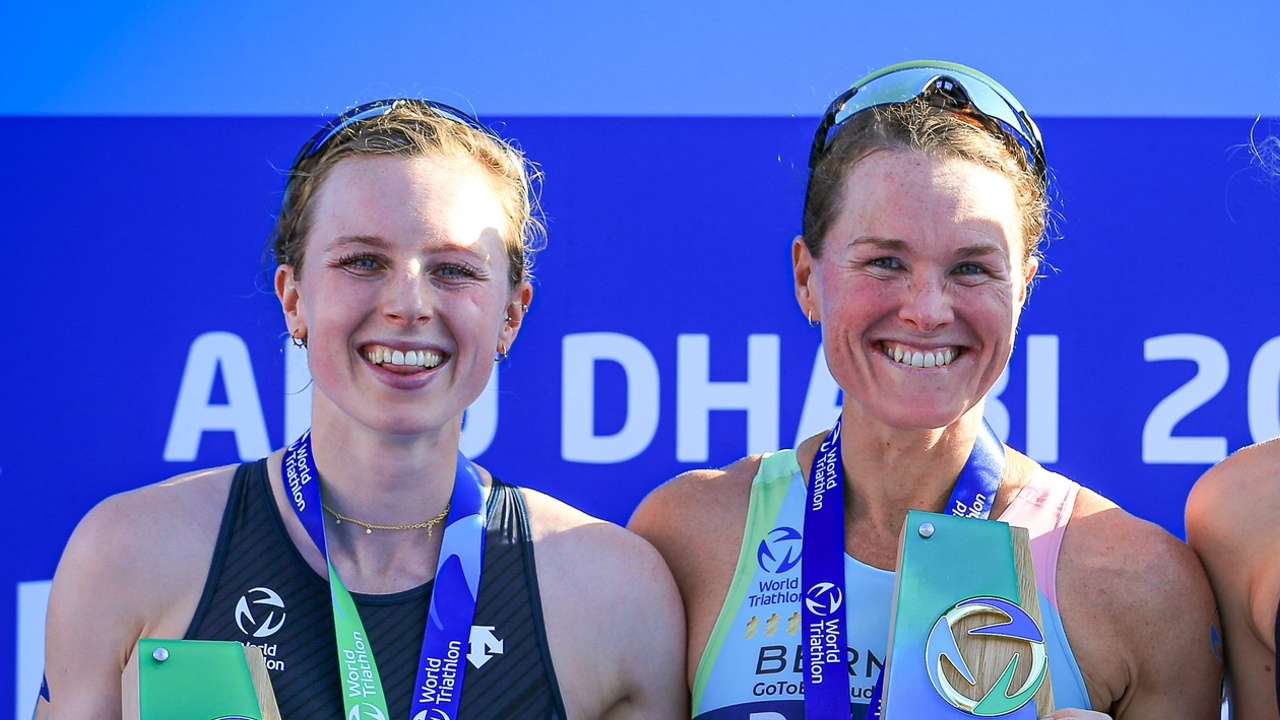 Ultimately, however, it was Duffy who took gold in Birmingham and Duffy who took a record fourth World Triathlon championship title when it was all on the line in Abu Dhabi. That, in my view, tops the SLT efforts of GTB.
Which – and it's just an opinion, of course – leaves Ashleigh Gentle and Flora Duffy. Who wins?
Assessing Gentle's overall season requires a consideration of the changing landscape of the professional side of the sport. The biggest (money) events of 2022 was the PTO Tour Series. If you are to regard those as up with the biggest 'titles' in triathlon, then she won in Edmonton, won in Dallas, and won her match at the Collins Cup in the second fastest time of the day. That trio of performances saw her end 2022 ranked #3 in the PTO Rankings. There were further wins in Miami, Andorra and Noosa, too.
We didn't get to see Ashleigh race at the IRONMAN 70.3 World Championship – there was a wedding to prepare for back home. That might be the only notable gap in her C.V. – but equally, could also be viewed as me being greedy.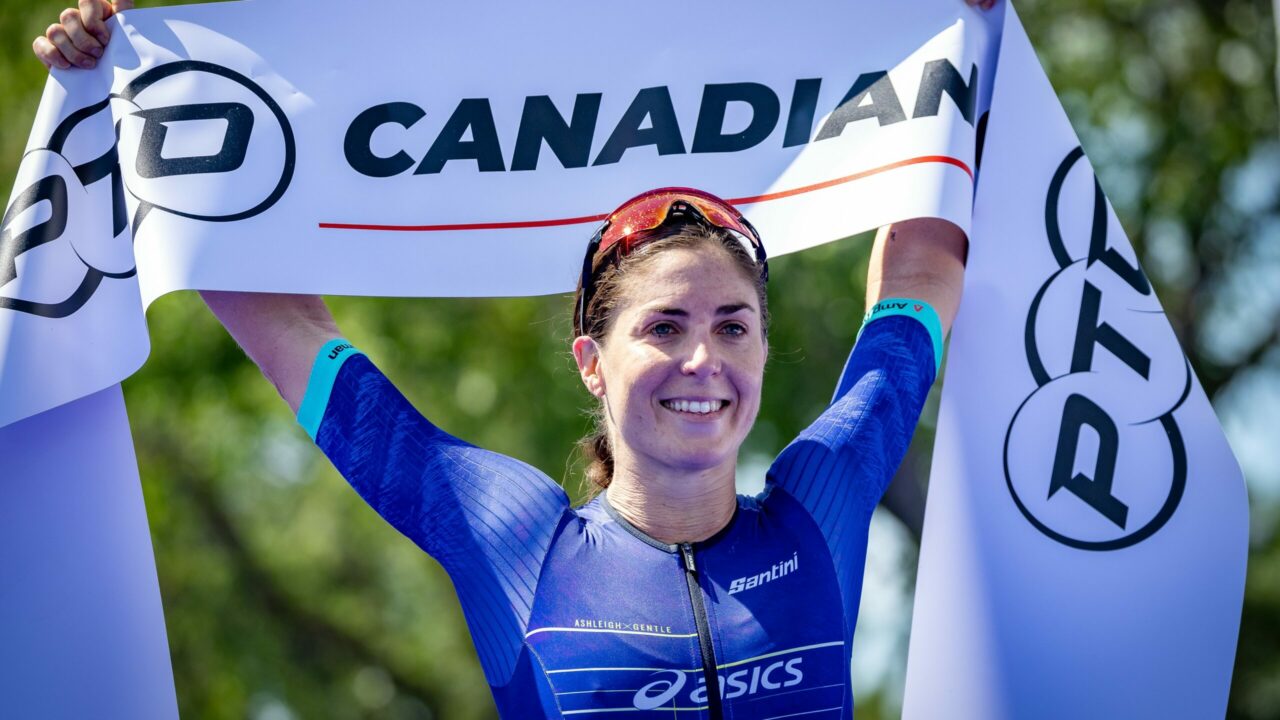 While they are now (mostly) racing in different formats of racing, Gentle did beat Duffy twice (one of which on a time basis, at the Collins Cup), when the short-court specialist tried her hand over the middle distances. Given her all-around strength in draft-legal racing, Duffy didn't reach the heights I expected when she ventured longer – though again, that could be another case of me having unrealistic expectations.
Overall, I think the panel discussions on this award will be significantly longer and more hotly debated than for the men.
Does a (record-breaking) fourth World Triathlon Championship and second Commonwealth Games title top everything? Does Gentle beating Duffy in non-draft middle distance override that? How to you assess the relative strength-in-depth across the different formats? Both had some relatively modest performances too, alongside their significant highlights.
Should Gentle and Duffy be the final two athletes in the discussion mix by the selection panel, I don't think I could but up a big argument, either way, by their choice.
Put a metaphorical gun to my head however, and while I don't think it represented her best-ever season from start to finish, I'd have to go with Flora Duffy as my pick.
That record-breaking fourth World Triathlon title, second Commonwealth title, ability to perform at her best, when it matters, even under difficult circumstances (remember that Hamburg penalty). Flora Duffy is absolutely in the mix right now as perhaps the best female athlete ever in short-course, draft-legal racing. And that would tip my vote towards Bermuda.
We'll find out the results on Friday.