Who are the new(ish) names that have made a mark on the 2022 triathlon season?
That's the topic of the first piece in our 2022 Year in Review series.
The nature of triathlon – and endurance sport, even at the 'sprint' level – means that athletes don't typically appear from nowhere. There's a good reason that 'consistency' is the mantra that every article on how to improve in triathlon will include. In simple terms, you've got to put the work in over a sustained period to perform.
As such, none of the athletes that follow are completely new to the scene, but we've picked out some of the names and performances which suggest that, you will be seeing a lot more from these athletes over the coming years. In some cases, potentially a decade or more.
So here are our best breakthrough acts of 2022…
Tilda Månsson – Sweden
While Norway and Denmark have been taking many of the Scandinavian triathlon headlines over the past couple of years, the progress of 18-year-old Tilda Månsson suggests that the legacy set by Lisa Norden could have an heir apparent.
After silver in 2021, Månsson went one better this year when taking the gold medal at the World Junior Triathlon Championship in Montreal. That meant a championship double, having also won the European title earlier in the year.
However, arguably Månsson's best performance and highest profile race came at that magnificent first edition of the World Triathlon Cup Bergen. As well as speed and talent, the Swedish athlete also showed toughness. In what was a brilliant sprint finale with Belgium's Jolien Vermeylen, even some shoulder contact was not going to distract the youngster from a first, senior level World Triathlon Cup victory.
There will be plenty of ups and downs and progress to be made over the next few years, but Tilda Månsson is certainly a name we'll continue to be following with interest.
Katie Crowhurst – Paratri PTVI
We all took up something new in lockdown, right? Well, the global pandemic lead Katie Crowhurst – another 18-year-old – to look beyond her Elite Para Swimming background. It proved to be a wise choice, and would lead the triathlon debutant to a Commonwealth Games gold medal.
Katie's first paratriathlon event was in July 2021 where she was guided by Laura Siddall, the pair only meeting in person for the first time that day. I was on-site doing the event commentary at Eton Dorney, as I was a year later to see her progression, this time guided by Jess Fullagar, who would be alongside her in Birmingham.
That day in the Midlands of course went very well, taking the gold medal in Sutton Park. It was swiftly followed by a second place finish at the WTPS Swansea event, which included one of the best finishes of the year, so well outlined for us in this article by Helen Gorman.
Spain's Susanna Rodriguez is the undisputed star in recent years in the women's PTVI division, but with Katie so new to the sport, we look forward to seeing how far she can progress over the coming years – and whether adding a Paralympic Games medal at Paris 2024, to her Commonwealth success, is possible.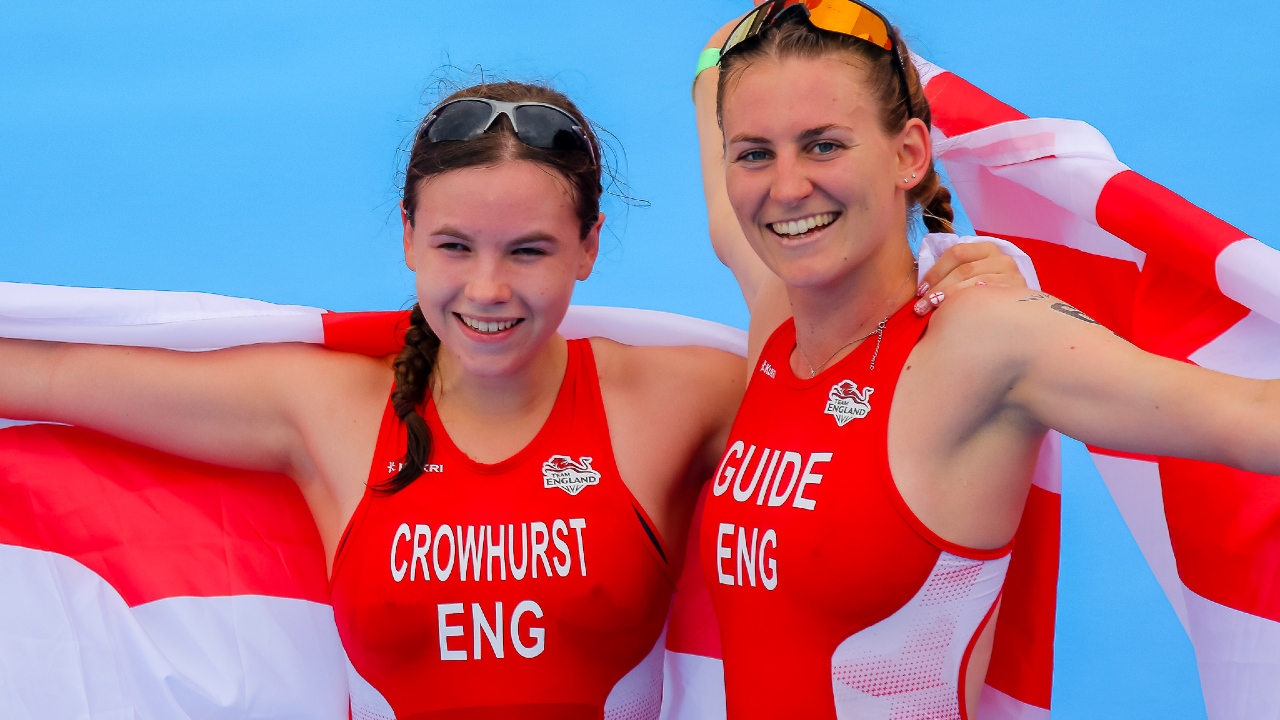 Sam Laidlow – France
In one regard it initially feels strange to include an athlete who has finished second at the IRONMAN World Championship and will end the year as the PTO's #5 ranked athlete, on this list. But having been #230 at the end of 2020 – and still just 23-years-old – it also makes complete sense too.
The 'future potential' box is also ticked. After all, Laidlow is yet to win an IRONMAN, PTO or Challenge event of any distance. Of course that doesn't tell the full story, with Kona 2022 being his crowning glory to date. Most of us spent the first two hours of the marathon in Hawaii trying to predict when Sam was going to blow. It was probably around the time that Iden and Blummenfelt also realised that he wasn't going to.
He races from the front, he makes headlines, he's not scared to fail – what's not to like?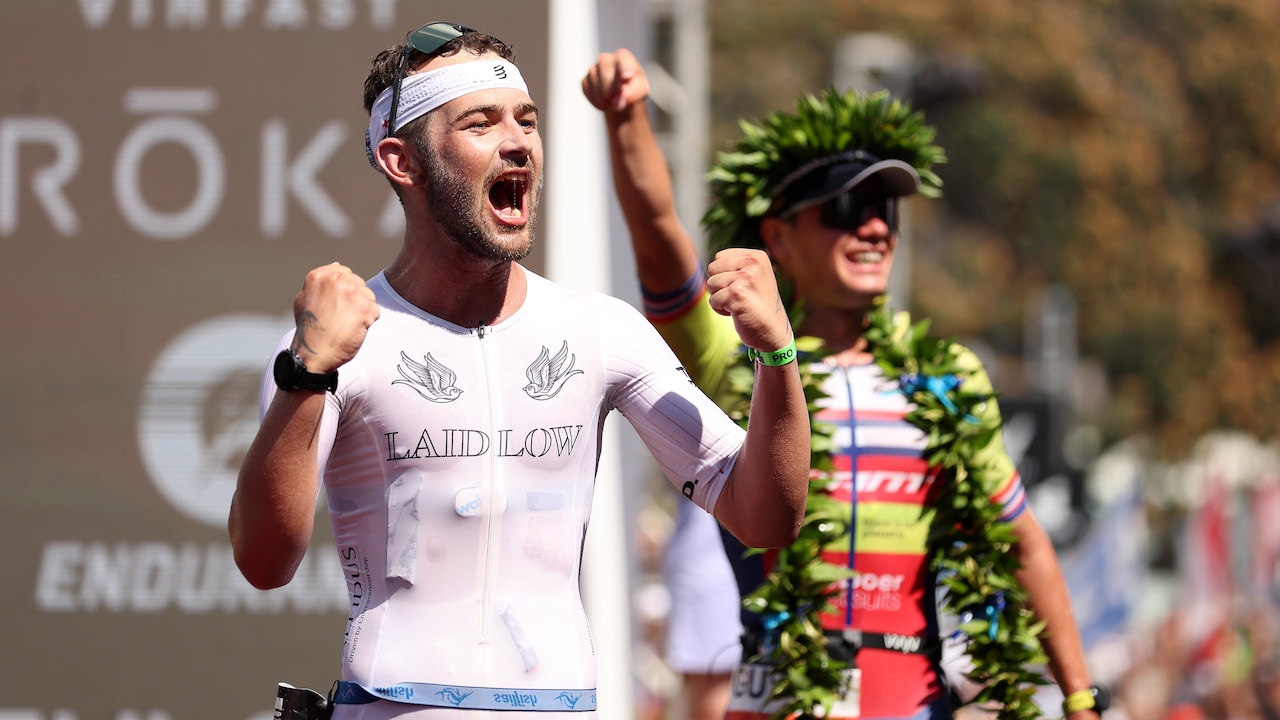 Matthew Hauser – Australia
This is an interesting one. Surely an athlete that had already finished fourth at the Commonwealth Games four years ago (winning gold in the Mixed Relay), been a World Junior Champion and has some World Triathlon Cup wins dating back as far as 2017, can't be considered a 'breakthrough'?
That's certainly one school of thought, and I wouldn't put up a strong argument. However… what I believe we have seen, and seen consistently, is Matthew Hauser truly stepping up his performances to be a contender for wins and podiums every time he steps foot on the course.
It wasn't by accident, and it wasn't just simple progression. Tokyo 2020 had given him a "wake-up call", that he wasn't good enough and needed to improve if he truly wanted to compete with the very best:
"I'd be silly to say that Tokyo was a successful campaign. I think I went into it a little bit underdone, and I really went away from that and knew that I had to work really hard to try and get up to Alex [Yee] and Hayden [Wilde]. I didn't want to miss the boat; they are starting to change the guard of triathlon and I really didn't want to miss that.
"I wanted to be a part of that. This year is kind of showing that it is a bit of a changing of the guard and I'm just so happy to be up there with them."
SLT wins in Munich and NEOM. Second overall in the Championship Series. Commonwealth Games bronze (individual and mixed relay). French Grand Prix wins and sixth overall in the WTCS. Still just 24, Hauser has earned his position here.
Emma Lombardi – France
Could Paris 2024 fall at the perfect time for the 2021 U23 World Triathlon champion, Emma Lombardi?
France have no shortage of talent right now, male and female, across all formats of racing. Having won that U23 title last year, Lombardi is showing the progress – and really, without an extensive background in the sport – that she could develop into a genuine Olympic medal contender.
Fourth on her debut WTCS start in Yokohama, there was even better to follow later in the season, finishing second to Georgia Taylor-Brown in Cagliari. Bronze at the European Championships in Munich, she also won gold medals as part of the French European and World Championship Mixed Team Relay squads.
Consistently performing over the Standard distance, still just 21 years-of-age and with a 33:11 10km on her C.V. already, Lombardi is making that transition from Junior to Senior Elite look pretty simple.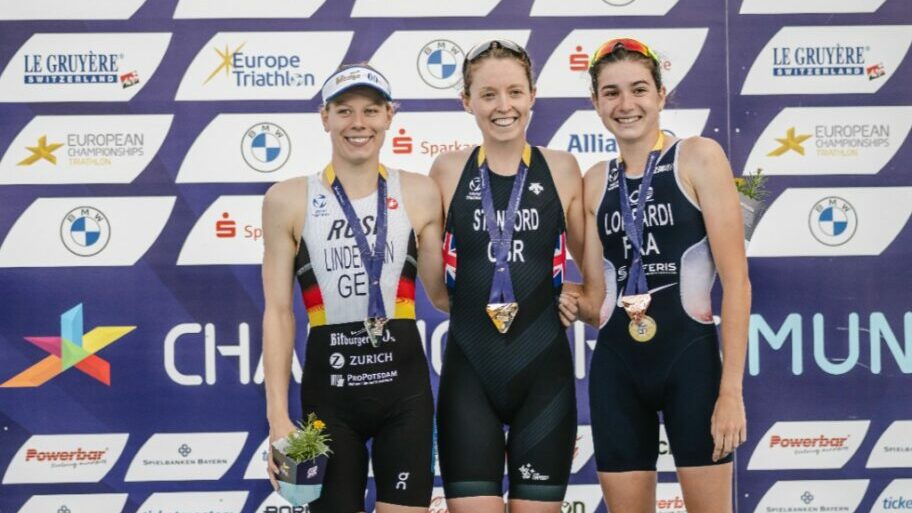 Check out the full 2022 Year in Review Series: