The late Dale Earnhardt, a seven-time NASCAR Championship winner in stock car racing in the United States, is famously quoted as saying, "Second place is just the first place loser."
That theme was then adapted by Hollywood in Talledega Nights via Will Ferrell's character, Ricky Bobby: "If you ain't first, you're last."
While they make quotable tag-lines, our more sporting take is that great performances and results do not require that you also win.
In the latest part in our 2022 Year in Review Series, we are going to apply that thinking and logic to some of what we regard are the most impressive and memorable second place finishes of the 2022 season.
Of course, in every case, each athlete may look up one place higher on the podium and perhaps think, 'what if'. However, we regard these results as delivering far more in terms of silver linings, and thus some of the most impressive runner-up spots of the season.
Team Wales Comm Games MTR
This is a race I really did have a front row seat for, as I was on the microphone in Sutton Park calling the action live to the crowd at the 2022 Commonwealth Games.
Team England were the hot favourites for gold in Birmingham, and after Alex Yee's blistering opening leg, the victory never looked like going anywhere else. Sophie Coldwell, Sam Dickinson and Georgia Taylor-Brown brought home the gold in dominant style.
A medal for Team Wales though? That, to most observers eyes, was far more possible than probable in pre-race predictions. The underdogs would need four perfect performances to even have a chance of taking on Australia and New Zealand – and that is exactly what they produced – setting up Non Stanford for an emotional finish in her final season of Elite racing. Of her young team mates, Iestyn Harrett, Olivia Matthias and Dom Coy, Stanford told us:
"They had to go completely to the well, but I then had to play more of a tactical game and then an all-out run. It was pretty special, I'm so proud of the rest of the team because they all literally gave the best performances you could ever have asked of them and stepped up."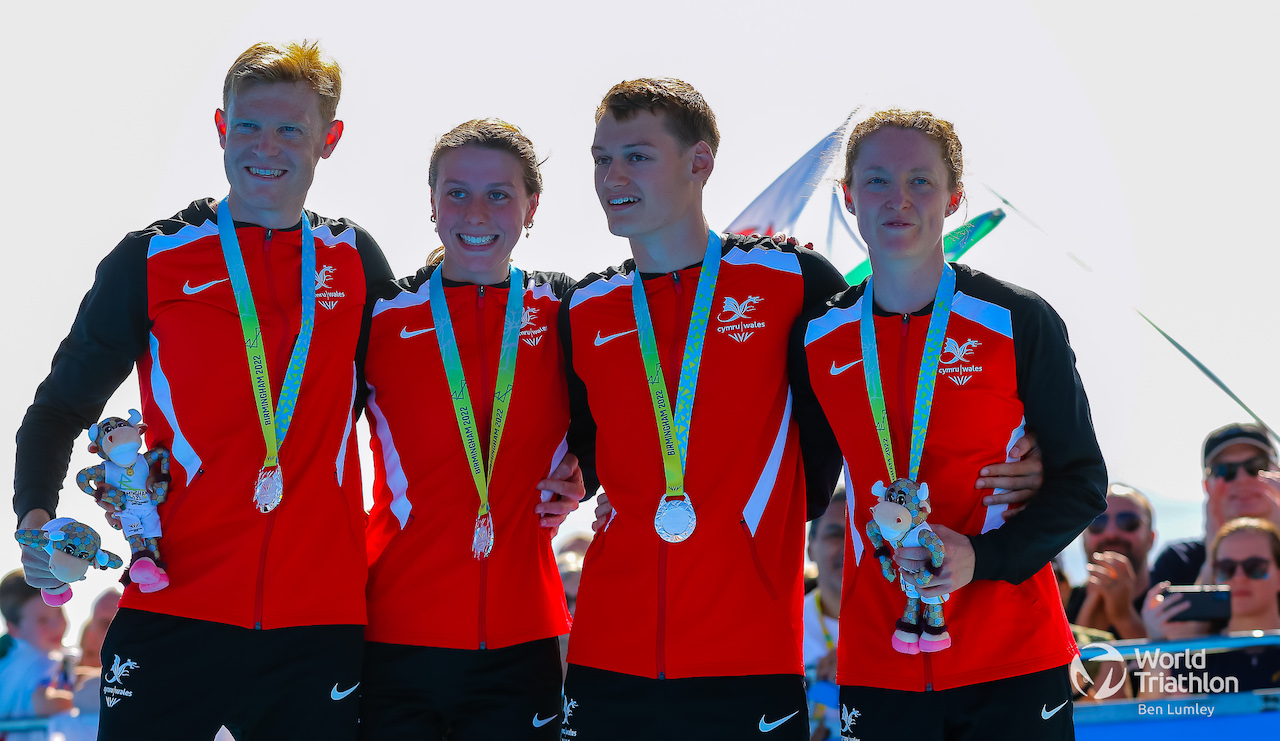 Big Blu's Bergen
At the time, Kristian Blummenfelt was the IRONMAN World Champion, had won the Sub7 Challenge and was preparing for the IRONMAN World Championship in Kona. A week before the – sprint distance, draft-legal – debut of the World Triathlon Cup in his hometown of Bergen, Blummenfelt had also dominated at the Collins Cup.
He had no chance, right? He may be the Olympic champion, but we can safely say that this was hardly event-specific preparation. Never doubt him (and to be fair, in my preview I did highlight that, "I'm not sure I'm quite ready to casually fall into any, 'it's just an exhibition / appearance race for them' narrative, either"), but even he is human, right?!
He didn't (quite) win, but he contributed to one of the most memorable races of the season. Kristian is not really the type to celebrate silver, but he said:
I am just extremely happy to be able to do it at home in front of so many people. It was incredible.
Sam Laidlow splits the Norwegians in Kona
Sam Laidlow's stunning Kona performance, at the age of just 23, just had to be in this list.
We all know Sam is a class athlete, as fourth place finishes at both the Canadian and US Open races this year had shown. How he races is hardly a secret, and so when he broke away on the bike to lead onto the run in Hawaii, that wasn't necessarily against the script either. At that point, few had him marked as a possible winner. 'When would he blow up?', was the more common Twitter chatter.
When he still held a significant lead over the chasing Iden and Blummenfelt, heading OUT of the Energy Lab on the return to Ali'i Drive and into the final 10km of the run, well, that was seriously putting pressure on the all-conquering boys from Bergen. Remember, to this day, Sam has yet to win a single IRONMAN 70.3. or IRONMAN race. Kona is the race that has driven him since he was child however, and his C.V. was not going to impact his race.
It took a (course record) 2:36:15 marathon from Gustav Iden to beat him, and even a 2:39:21 run from Kristian Blummenfelt was not enough to stop a French tricolor from preventing a Scaninavian cross flying over the top two podium slots in Hawaii.
"It's hard to believe. I've been watching the Norwegians, like everybody here, and to be within two minutes of Gustav and beat the Olympic champion, honestly I can't put words on it."
That his Collins Cup contretemps with Sam Long is NOT the biggest Laidlow story of 2022, tells you how significant his performance was.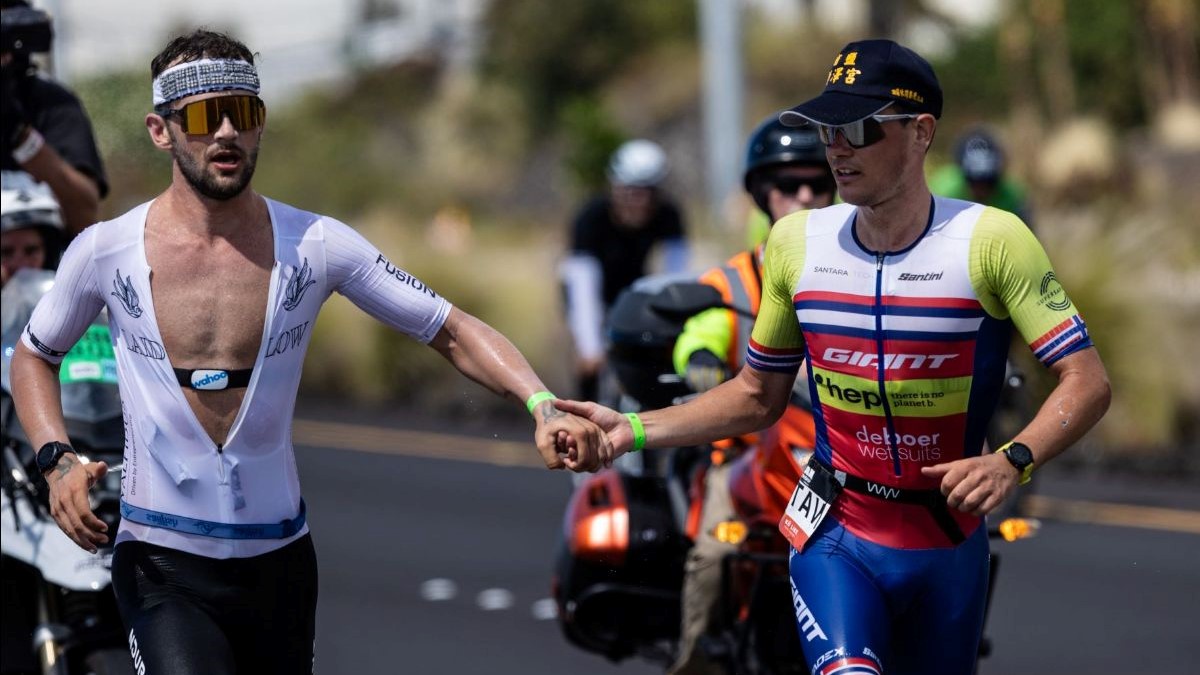 LCB's fourth Kona second place is a 'win'
Second in Hawaii for a fourth consecutive time. Without context, that might be considered cause for Lucy Charles-Barclay to wonder is she'll ever make that final step. In 2022 however, it will be up with her finest achievements to date.
The Brit had dominated the 2021 IRONMAN 70.3 World Championship to a degree that we had rarely seen, clearly one of the most complete long distance performances of all time. One world title in the bag – and with two chances during the 2022 calendar year – surely an IRONMAN World Championship was next?
A stress fracture in her left hip meant that St George in May was a no go. While the rehab went well – including a World Triathlon LD title in Samorin on her return – even starting in Hawaii this year look unlikely, with a defence of that 70.3 crown a focus.
It could have been a big risk – possibly too much, too soon – but the Red Bull athlete showed that her team had made the right call. Chelsea Sodaro was a worthy champion, but LCB will never look back on this one with 'what if?' regrets.
"To come away with the second place is incredible and I think this one means a lot more than the other second places I've had. It definitely feels like a win. And it's probably the strongest I've felt over this distance – so super happy with the result."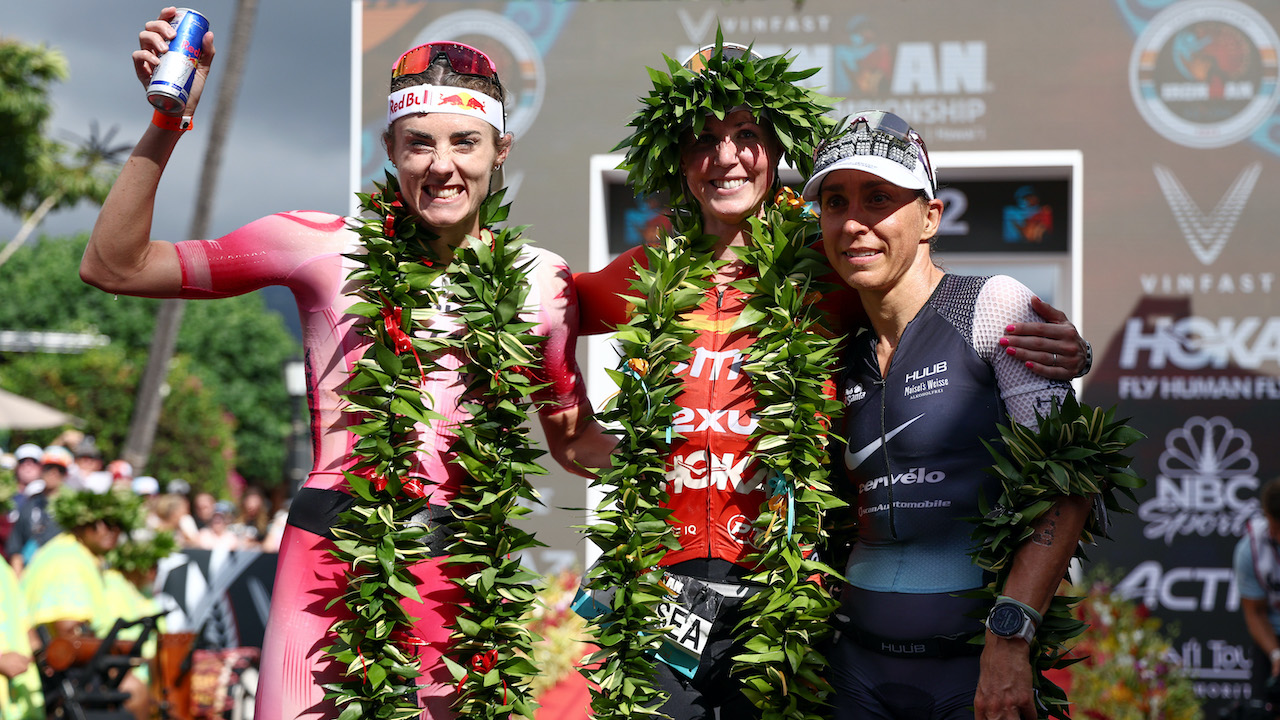 Kanute finds his form in Utah
Ben Kanute is a class act, and typically delivers in style at the IRONMAN 70.3 World Championship. Previous performances of 2nd, 4th, 10th, 6th evidence that.
In truth however, few would have predicted his display in St George this year – but as the saying goes; form is temporary, class is permanent. As recently as late July, I felt there was doubt that he might be in the top-six U.S. men for Collins Cup selection, based on form.
All talk pre-race for the 2022 IRONMAN 70.3 World Champs was 'Norwegian', and perhaps motivated by his third place in Kona, Kristian Blummenfelt was sublime from the start. So when Kanute caught him on the run and took the race to him, he was truly back.
The PTO's #1, Blummenfelt, was on a mission on this day – but Kanute made him dig deep and truly work for it, racing in a fearless manner and not just pacing with, but racing, one of the greatest we've ever seen.
"After Dallas I kind of flipped a mental switch, came out here early, put in a ton of work. It's kind of tough when you don't race well all year, you start to question certain things, you take time away from the family and it wasn't easy so to be out here and experience the crowds – to race how I've been training – I feel like I accomplished that. It's an extra cherry on top to get second here. It means a lot."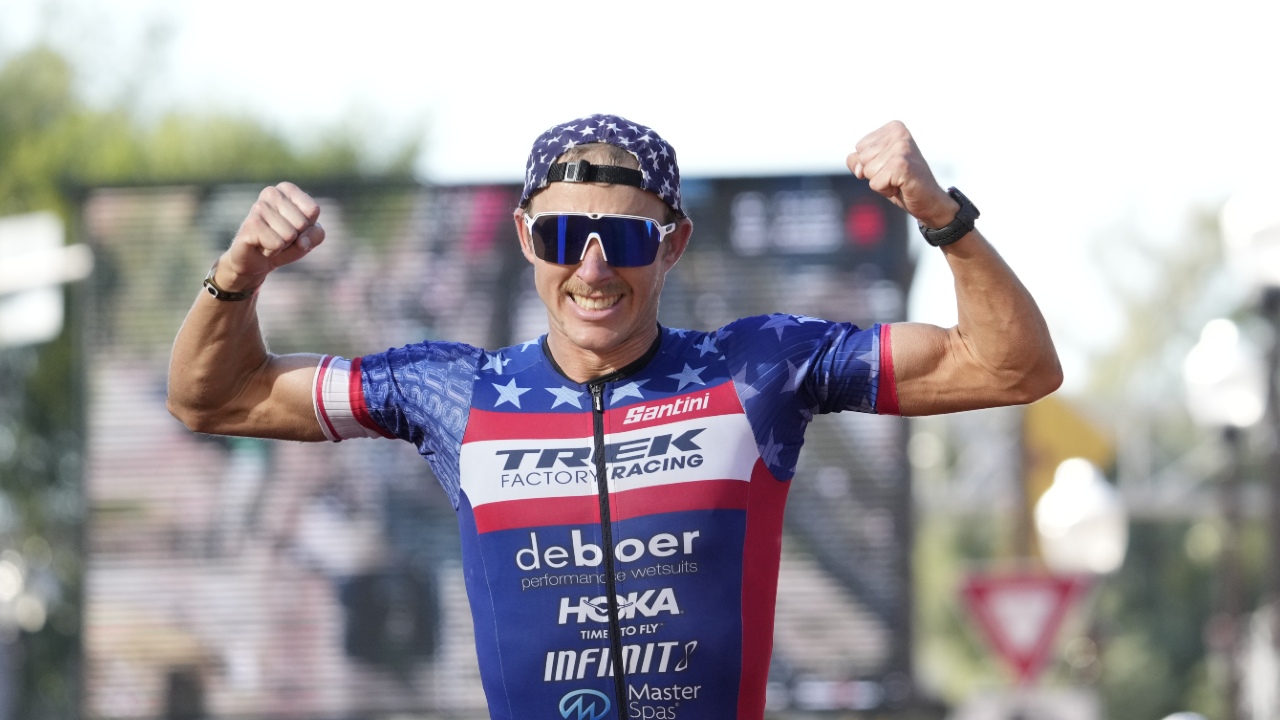 Check out the full 2022 Year in Review Series: