As the saying goes, all good things come to end.
That applies to pretty much anything in life, and the sport of triathlon is no different. In the latest feature in our 2022 Year in Review series, we reflect on a few careers, on and off the course, that have come to an end this year.
And to all of those, we say, thanks for the memories!
Nicola Spirig – Swiss legend
After five Olympic Games appearances – including gold (London 2012) and silver (Rio 2016) – seven European Championship wins and a European Games victory, the Swiss legend finally called time on one of the greatest careers in the history of the sport this year. And those stats, in truth, are just a few highlights from an all-time-great career.
Multi-talented, Spirig also represented her country in the European Athletics Championship, achieved national championship podiums on the track, cross-country and in time trialling and was threat in anything from Super League to IRONMAN.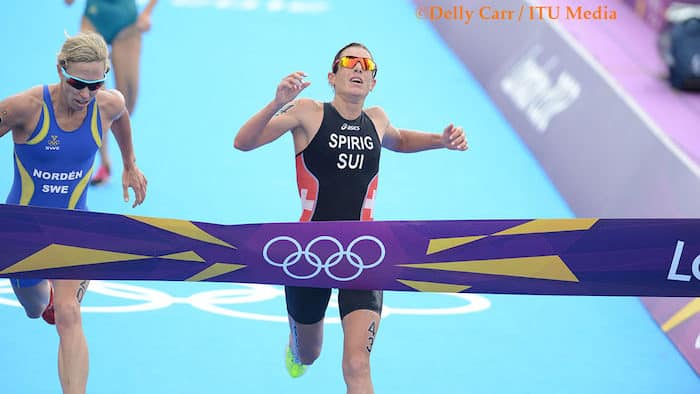 At 40, after overcoming a broken collarbone, two broken ribs and punctured lung in February, she put on an epic display in the SUB8 Challenge, narrowly beaten by Kat Matthews in an event that surpassed expectations on all levels. It was thrilling racing.
Answering any critics that she didn't deserve her Collins Cup slot, she was an emphatic winner of her match in Samorin, on what was her last major international appearance. Having proudly carried the Swiss flag to so much success over more than two decades of top level racing, it was appropriate that she ended on a winning note, at home in Switzerland.
A legend of the sport, and one that even this week Gwen Jorgensen said has inspired her own return to triathlon.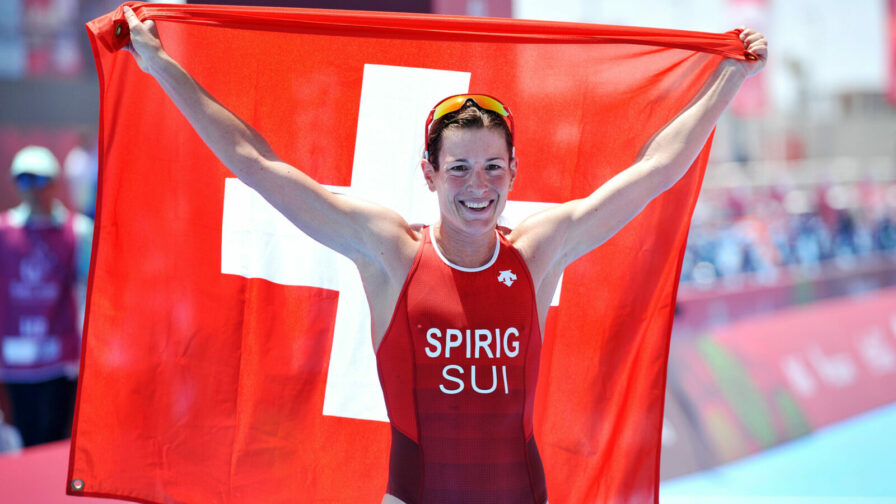 Non Stanford moves into coaching
Another top tier athlete that has decided to hang up the trisuit after a stellar career is Great Britain's Non Stanford. Managing to do so in a year that you win a Commonwealth Games MTR silver, and take European Championship individual gold, is brilliant timing.
We had the chance to speak to Non at length a couple of months back for an extended reflection on both her career and future plans, well worth a read if you haven't done so already: Part One | Part Two | Part Three | Part Four.
It's pretty difficult to stand-out in what has been incredible strength-in-depth within British women's Elite triathlon over the past couple of decades. Winning the U23 and Senior World Championship titles in back-to-back years, WTCS victories and that fairytale finish in 2022, puts Stanford high up among those that have worn the Welsh and GB colours with distinction. The joy on the faces of her competitors when she brought home that Welsh team to silver in Birmingham, speaks volumes for the regard in which she is held within the sport.
Non won't be going too far, as she is now taking on a coaching role at the Leeds Triathlon Centre.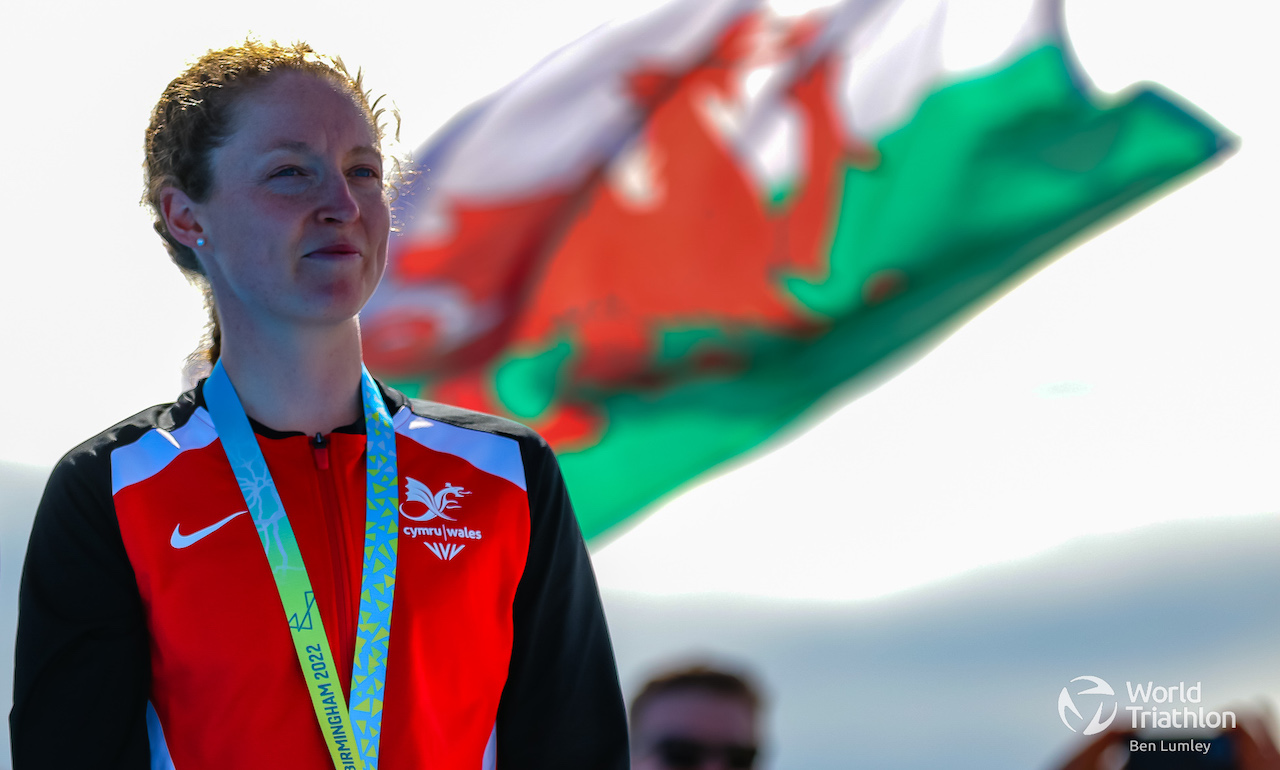 Mike Reilly hangs up the mic
A life can't be summed up by four words, but "You are an IRONMAN!" comes as close as you can reasonably get when referencing the legacy of long-time announcer and 'voice of IRONMAN', Mike Reilly.
Mike finally put the mic(rophone) to rest recently at IRONMAN New Zealand, a career that has included calling 33 IRONMAN World Championship events and 214 IRONMAN events around the world.
"I feel it's time, it's definitely time, because I wanted to make sure that every time I called someone an IRONMAN it was like the first one, and tonight proved that to me."
Enjoy a well-earned retirement!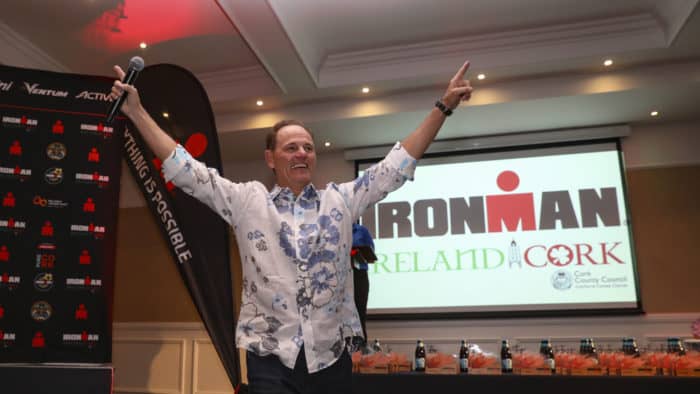 Goodbye 100% record – Gustav Iden's lucky hat!
Ok, so I'm stretching the brief of this feature a little here, but just like great athletes, events and announcers, Gustav Iden's lucky hat has become part of triathlon culture! It's also the end of an era.
First worn at the IRONMAN 70.3 World Championship in Nice, France, in 2019, Iden has been wearing the colours of the Shunze Temple in Taiwan on his head in every non-drafting race since. And more than three years later, it remained undefeated until the new IRONMAN World Champion was unable to defend his 70.3 crown in St George in late October.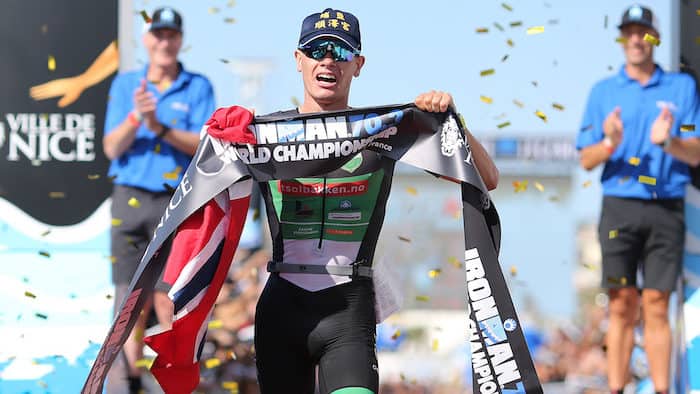 'The hat' has been a consistent story – and something that Iden has thought about. In June this year he won The Championship in Samorin, but it didn't go fully to plan and their were moments when a win looked unlikely. When I spoke to him after the race, his words reflect that it's more than just 'a hat':
"When things are not going your way, you kind of always – and even though I'm a really positive person – it's really hard to fight your mind, when you know you are really far behind. You have to pump the tyre. You are not pushing the power you need and I was thinking, ok, I'll see if I can finish… but I'll not put the hat on in T2, because I've never lost with the hat. I can't break the magic of it.
"But then I thought, ok, now somebody has a shot to beat me it would be super disrespectful of me to not wear the hat, just because I thought I was going to lose. So just out of respect to the others who had a shot to beat me, I put the hat on… and yeah, it still has some luck left in it."
While the unbeaten record has gone, will we see the hat back in 2023? I suspect we will – perhaps ready to start another winning streak…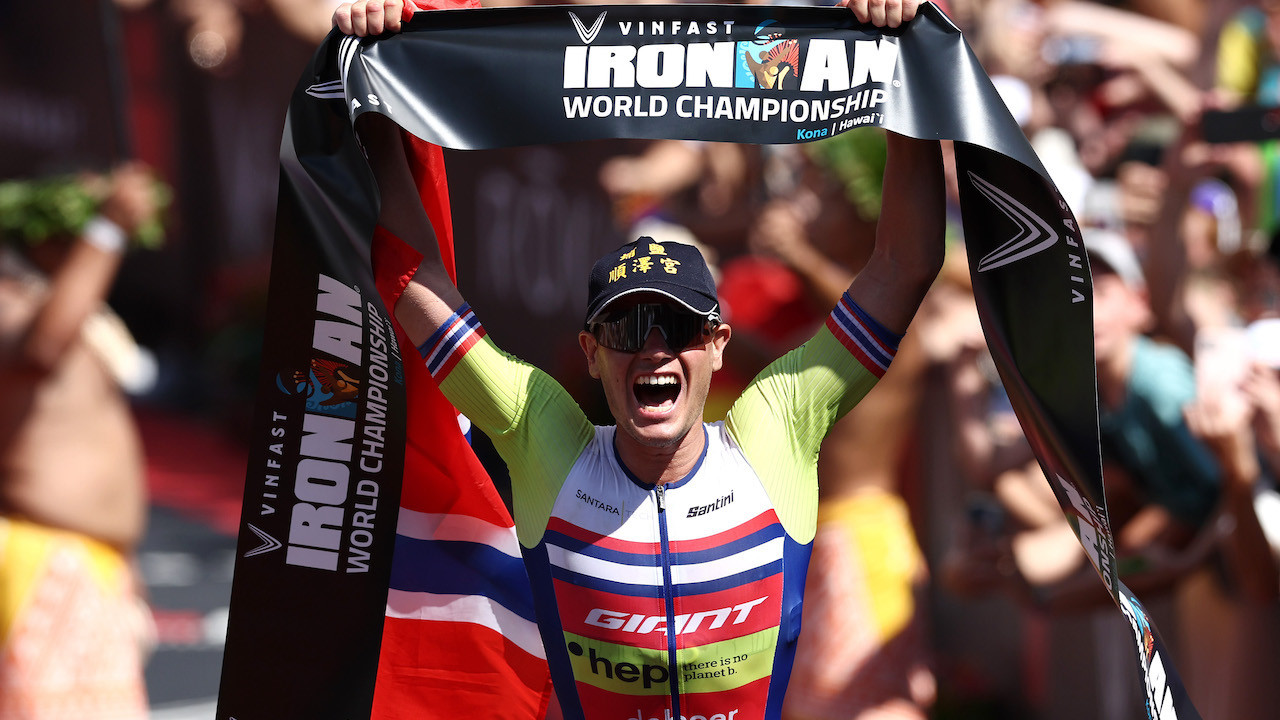 Kona as we've known it…
Bit of a late entry this one, and there have been and are plenty of emotions around the recent changes to the IRONMAN World Championship in Hawaii and the move to a two venue set-up from 2023.
It seems a case of 'everybody gets what nobody wants', even if many of the reasons 'why' are logical. We've spoken at length to IRONMAN's CEO, Andrew Messick (Interview: Part One | Part Two | Part Three), and so we won't repeat that background here.
For now though, we just know that the IRONMAN World Championship will be different moving forward. Time will tell the degree to which different is better / worse / an opportunity / disaster / other.
Thanks for the memories as they were. We look forward to seeing how the new memories look and feel.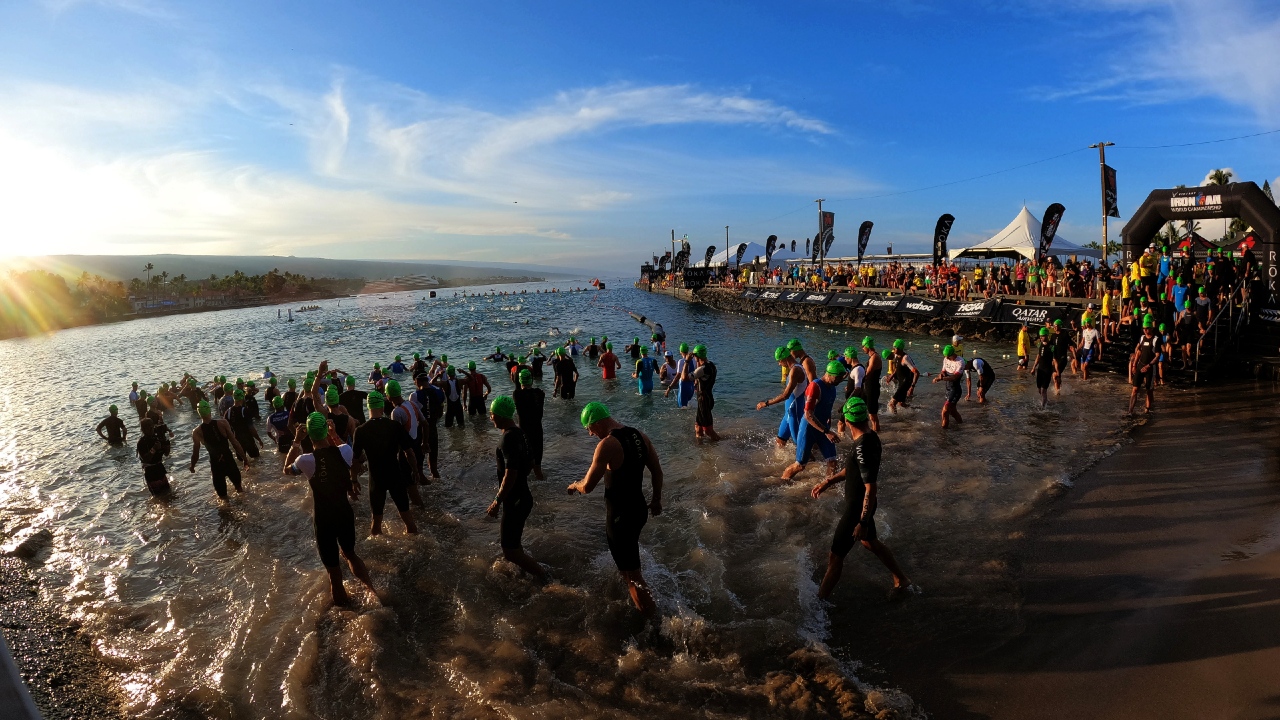 Check out the full 2022 Year in Review Series: