Some athletes make it easy for fans to get behind them. These athletes are generally the ones who have battled adversity, come back to the sport time and time again following disappointment, without letting the trials and tribulations of elite triathlon grind them down.
Some of the most famous quotes have come from athletes fighting their way back to the top after a setback, with many viewing an athlete's ability to step back into the ring after a setback as one of the biggest determining factors for future success.
As part of our 2022 Year in Review series, we look back at the athletes who just won't stop until they're back at the very top of the mountain, regardless of how many times they get knocked back down. These are the athletes who proved anyone foolish enough to write them off wrong in 2022.
LCB down but not out
With one of the widest fanbases across the sport, Lucy Charles-Barclay is loved by many in the triathlon world for her transparency, determination and competitiveness in long course triathlon.
The Brit, who was second at the IRONMAN World Championship in Kona this year, did so off the back of one of the biggest setbacks in her career, after she suffered from a stress fracture in her hip that kept her out of the IRONMAN World Championship in St George.
After an 11-month period without racing, LCB came back with a bang, as she took the World Triathlon Long Distance Triathlon Championship title in Samorin in her first race back, after many believed her entire season to be over.
The 2021 PTO Rankings leader, who finishes 2022 in World number #5, followed her world title in Slovakia with third place at the PTO US Open, before recording her fourth consecutive Kona second place finish at the IRONMAN World Championship on the Big Island.
The fan favourite, who capped her season off with fourth at the IRONMAN 70.3 World Championships in St George, proved beyond reasonable doubt that she is not only one of the best in the sport, but also one of the most determined. With any luck, 2023 will be the year she finally strikes gold on the Big Island.
Stanford caps remarkable career in Munich
Considering the depth of talent that the European continent has in triathlon, with 75% of the Maurice Lacroix World Triathlon Championship top 10 finishers from Europe, very few people would have picked Non Stanford to win the 2022 European Championships in her final season.
However, Stanford, who impressed throughout her last campaign, with results such as sixth (Individual) and silver (Mixed Relay) at the Commonwealth Games, took the tape to win her maiden European title in Munich, beating home favourite Laura Lindemann by less than ten seconds.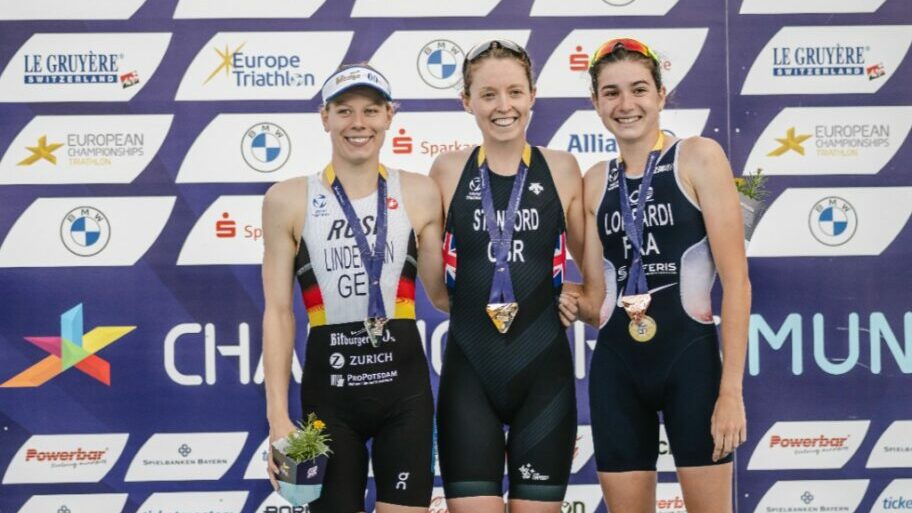 The 2013 World Champion, who has now moved into coaching with British Triathlon following her retirement, hadn't quite had the same impact that she did earlier on in her career since the 2016 Rio Olympics, but came up trumps in August.
The Brit now retires with a European title, World title, Commonwealth Games silver and a fourth place finish at the Olympics to her name in what has without doubt been one of the best careers by a Welsh and British triathlete.
Luis shows class is permamnent
Vincent Luis was probably one of the first people to have their head in their hands when it was announced that the 2020 Tokyo Olympics would be postponed. Heading into the Games, the Frenchman was in the form of his life, as he looked to be one of the main athletes to beat after becoming the 2019 WTCS World Champion.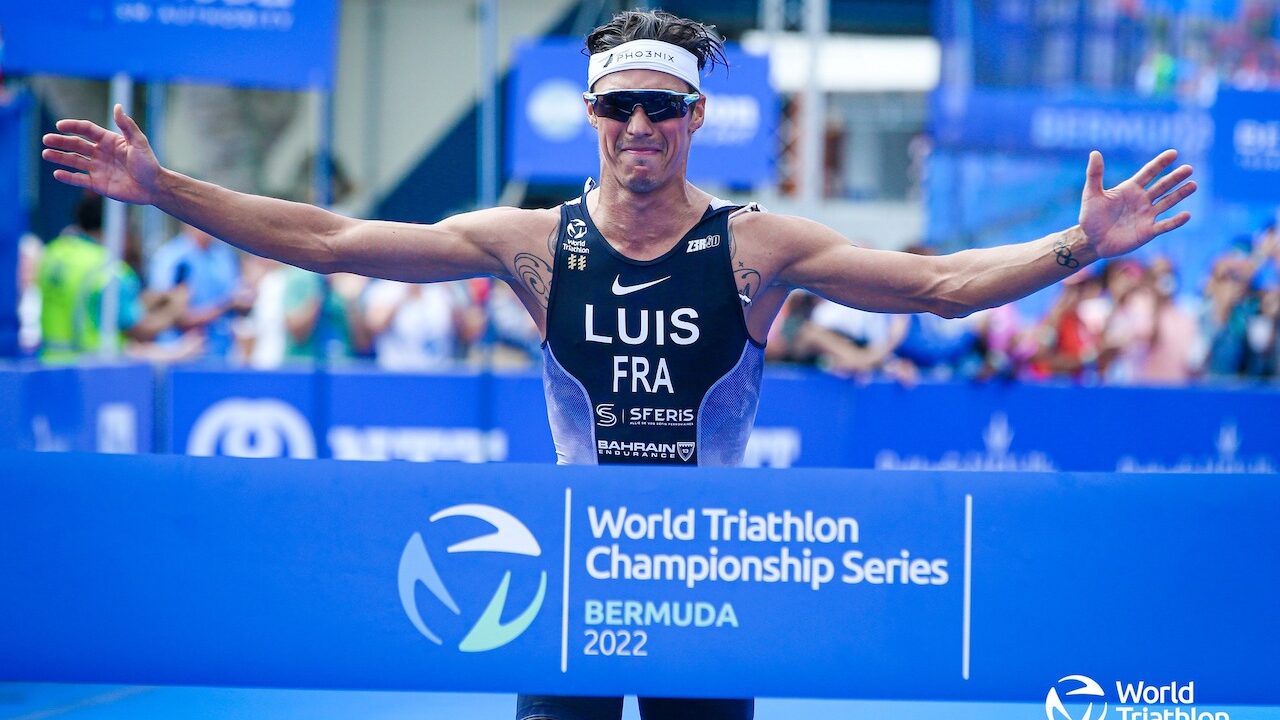 Instead, Luis, and many others, were left training in lockdown for a Games that until the very last minute looked unlikely to go ahead. The 33-year-old ended up 13th in Tokyo before a serious injury left him out of competitions for the best part of the year and pondering if he would ever race again.
After a tough start to 2022 amid more injury setbacks and disappointing race results, the Vincent Luis of old, who won back-to-back World Triathlon titles in 2019-20, reared his head, as the Frenchman took down a world class field to win at WTCS Bermuda.
After the race, an uncharacteristically emotional Luis spoke of his fears that he would never come back to racing following injury doubts and struggles, but with that victory the former world champion showed that looking ahead to Paris in 2024, he is very much a man who could put himself in contention.
Ending the year with further successes at CLASH Daytona and IRONMAN 70.3 Bahrain, motivation will be high heading into winter training.
Honourable mentions
There have been so many great athletes show that there's still life in those racing legs that it was almost impossible to narrow it down to a select few, so here are a few more who showed just what they were capable of with their racing in 2022.
Sebastian Kienle – The 38-year-old former IRONMAN and 2x IRONMAN 70.3 World Champion finished an incredible sixth at his last ever Kona, as he recorded his fastest ever time on the Big Island to break the eight-hour barrier.
Patrick Lange – Another German who proved he still has what it takes was Lange, who ran 2:30 for the marathon at IRONMAN Israel to record the fastest ever time for an IRONMAN run split and secure his spot for a shot at a third IRONMAN World title in 2023.
Kat Matthews – Whilst not yet back racing, the Brit, who was second at the IRONMAN World Championships in St George, seems to be progressing week by week as she comes back from the horrific car accident that kept her out of Kona.
Daniela Ryf – The undisputed GOAT of female long course triathlon cemented that in 2022 with her fifth IRONMAN World Championship win, as she also won IRONMAN Switzerland and had the quickest leg at the 2022 Collins Cup!
Check out the full 2022 Year in Review Series: