Are we in a golden age of triathlon? The impact of the PTO, the continued development of Super League Triathlon and the level of competition in World Triathlon – to give just three factors – has led to some incredibly competitive racing at the top tier of Elite/Pro competition.
Top stars like Flora Duffy, Kristian Blummenfelt and Gustav Iden have continued to deliver on their favourite status consistently, but there have also been plenty of surprise winners along the way. Collin Chartier (PTO US Open), Chelsea Sodaro (IRONMAN World Championship) and Leo Bergere (World Triathlon Championship) are amongst the athletes that have overturned the odds, won on the biggest stage, and reminded us that nothing can be taken for granted. Predicting results is getting more and more difficult.
Against that backdrop of increasing depth of competition however, sometimes, an athlete can still just totally dominate a race. In our latest 2022 Year in Review series feature, we turn our attention to those moments where you just have to sit back and applaud brilliance.
Here's a short selection of our most dominant performances of the 2022 season.
Daniela on top in St George
Daniela Ryf winning an IRONMAN World Championship in style. Given that was her fifth success (to add to another five over the 70.3 format), that's almost not news, so brilliant has the Angry Bird been over the last decade.
Still, there were plenty doubting – with valid reasoning – whether the Swiss legend could return to her dominant best when the delayed 2021 IRONMAN World Championship came to St George in May. In truth, deep down, I'm sure that Ryf needed confirmation that she could still be a force. Any doubts were silenced in dominating fashion in Utah.
Daniela was back to her best on the bike – and her best is, clearly, the best there's ever been in the sport. After a long battle with Great Britain's Kat Matthews, she dropped the metaphorical hammer to arrive at T2 with a lead of more than seven minutes, also gaining 15 minutes on the defending champion, Anne Haug, in the process.
Haug has consistently been the best runner in female long distance racing, but even she could only claw back a few minutes over 26-miles.
"Today was very special because it's been a long time, and I was struggling a lot with lots of things and I definitely felt also some people were doubting me and it was just kind of a little bit of saying like, well, don't underestimate angry birds because you make her angry.
"Yeah, if I'm angry, I'm really fast."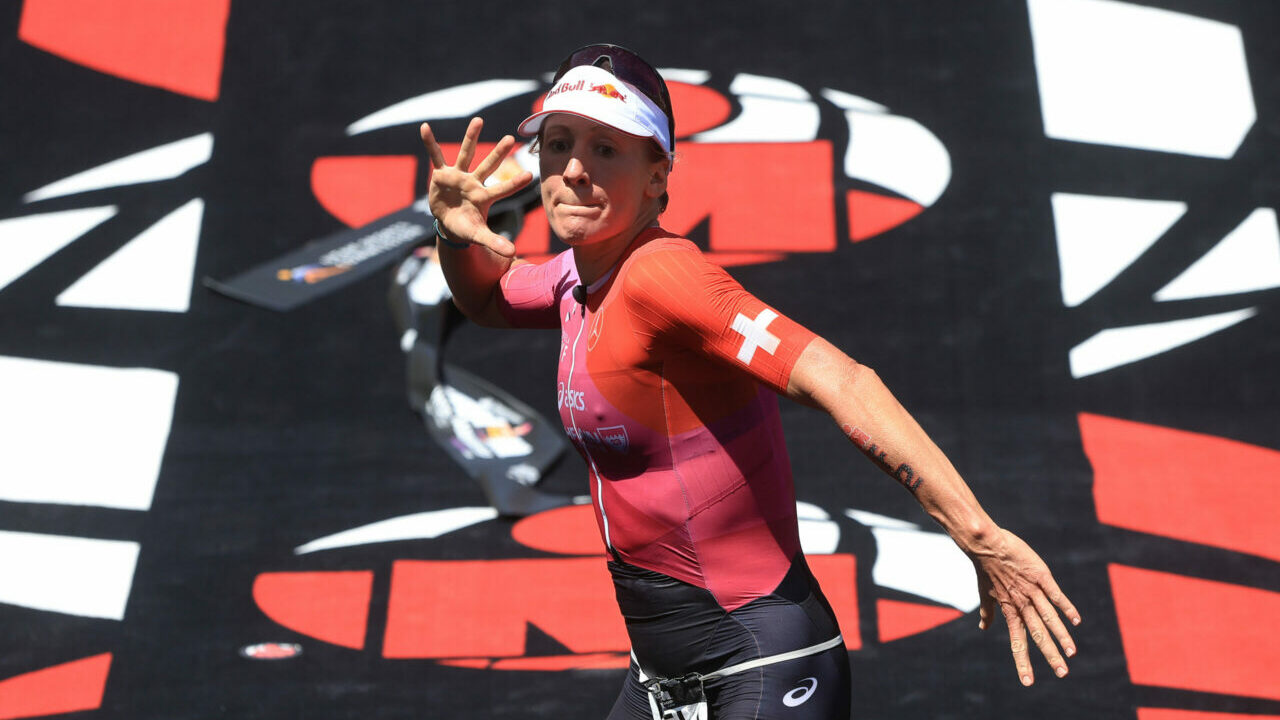 Magnus Ditlev at Challenge Roth
The young Dane only raced his first full distance race in April this year. Less than three months later, he won Challenge Roth by more than nine minutes, doing so in a manner that left second-placed Patrick Lange, a two-time IRONMAN World Champion, to say. "Nobody in the world would have beaten Magnus today.
This is really the most insane performance in triathlon I have ever seen.
High praise indeed, but one which – even if you want to argue the details – was rated by the PTO's statistical points allocation as the top scoring full-distance performance of all time (at least, until Iden and Laidlow excelled in Kona!).
When you combine a 4:01 bike split with a 2:40 marathon – while conceding less than two minutes to Jan Frodeno over the opening 3.8km swim – you know you've had a good day. Even a 2:35 marathon from Lange, was only enough to reduce his defeat to single-digit minutes. After the race, Ditlev said, "Everything just went according to plan and it's very rare that it does that so I'm just so grateful."
Of course, we didn't get the race that we wanted as Frodeno had to withdraw with injury after 3km, but that should not take away from what Ditlev did in Bavaria. He's earned his position on this listing.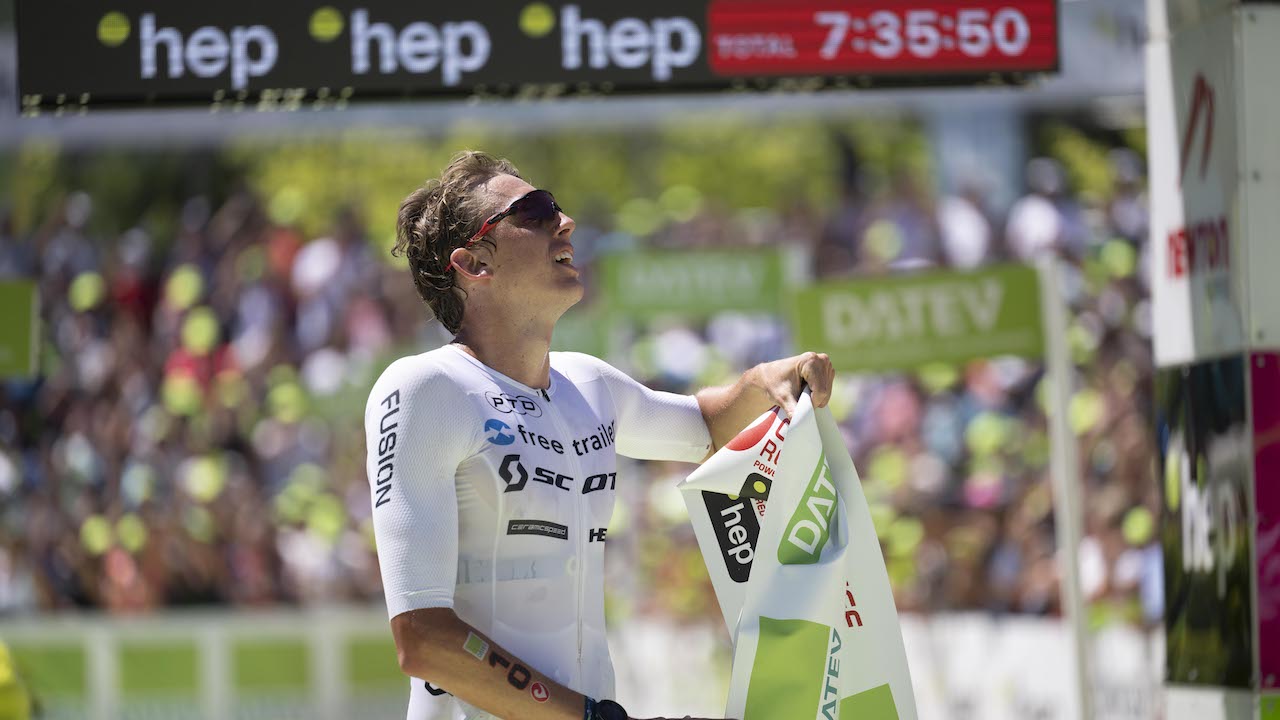 Flora Duffy retains Commonwealth Games title
Now a four-time World Triathlon champion and Olympic Games gold medallist, Dame Flora added a second Commonwealth Games gold in fine style in and around Sutton Park, Birmingham.
Always set in most peoples eyes to be a head-to-head with Great Britain's Georgia Taylor-Brown, it is worth remembering that these two athletes are clearly the best in the world right now over the short-course formats. Still, not wanting to take any chances with the potential of Beth Potter's run speed, it was Duffy who took the initiative early in the bike leg to force a break – and only GTB that could go with her.
Having set up the race and the showdown we all expected and wanted, Duffy took control in the opening few metres of the run and simply ran away. 16 seconds clear after the first lap of 2.5km, the second lap was all but a victory stroll for perhaps the best female athlete we've ever seen in this format. She's won more 'important' races, but this was pure class from an athlete at the height of her powers.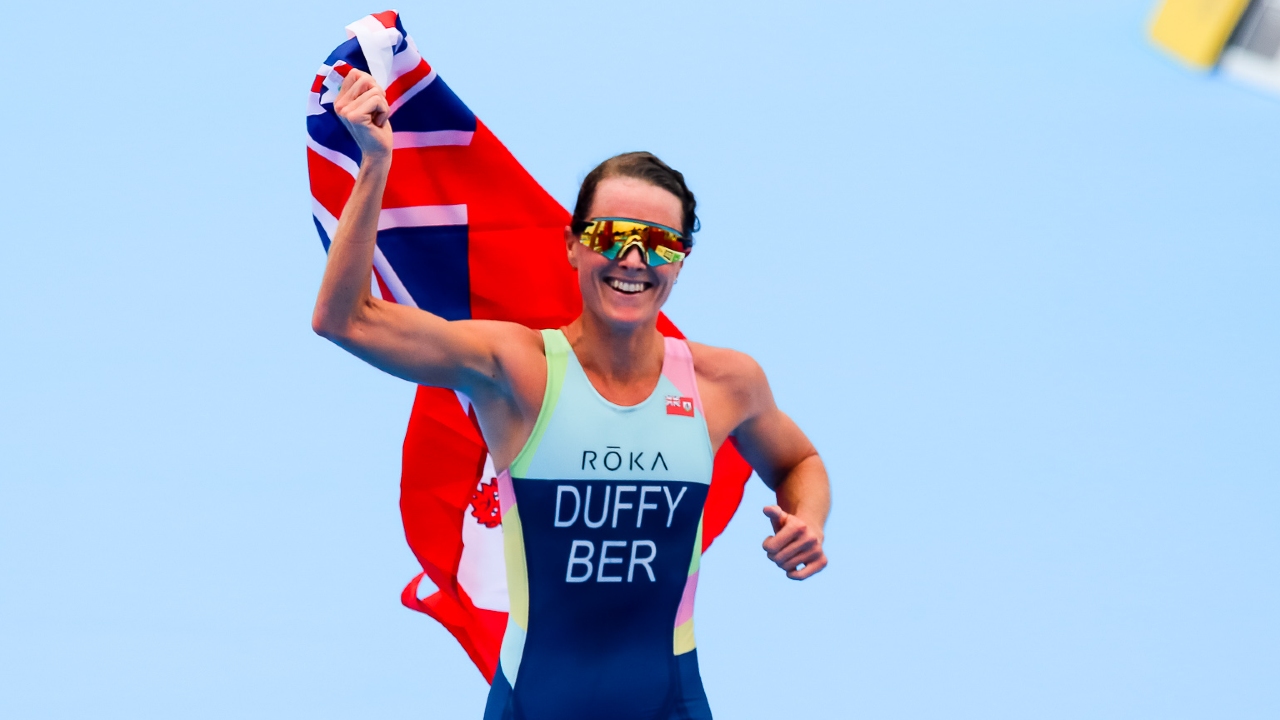 Taylor Knibb: IRONMAN 70.3 World Championship
In 2021, the young American gave up almost a minute and half in the water to Great Britain's Lucy Charles-Barclay in the opening discipline. From there, LCB went on to totally dominate the race – and would have been amongst the first names on this list, 12 months ago!
On her return to St George, that gap was just four seconds. A prudent T2 in order to wrap up for the cold conditions meant that Knibb had a little bit of time to make up once on her Trek Speed Concept. However, quickly making light work of that in the first five miles, the truth is that Knibb never looked like doing anything other than adding the IRONMAN 70.3 World Championship to her trio of Junior and U23 victories in draft-legal racing.
She built a lead of almost seven minutes starting the run – against cyclists of the quality of LCB, Flora Duffy and Paula Findlay – and was still more than five minutes clear at the finish. Very impressive when you consider the World Championship status of the race.
While it wasn't quite the 'fastest in all disciplines' destruction that Lucy delivered last year, the PTO's ranking algorithm still rates it, at the time of writing, in the top-five middle distance performances on record.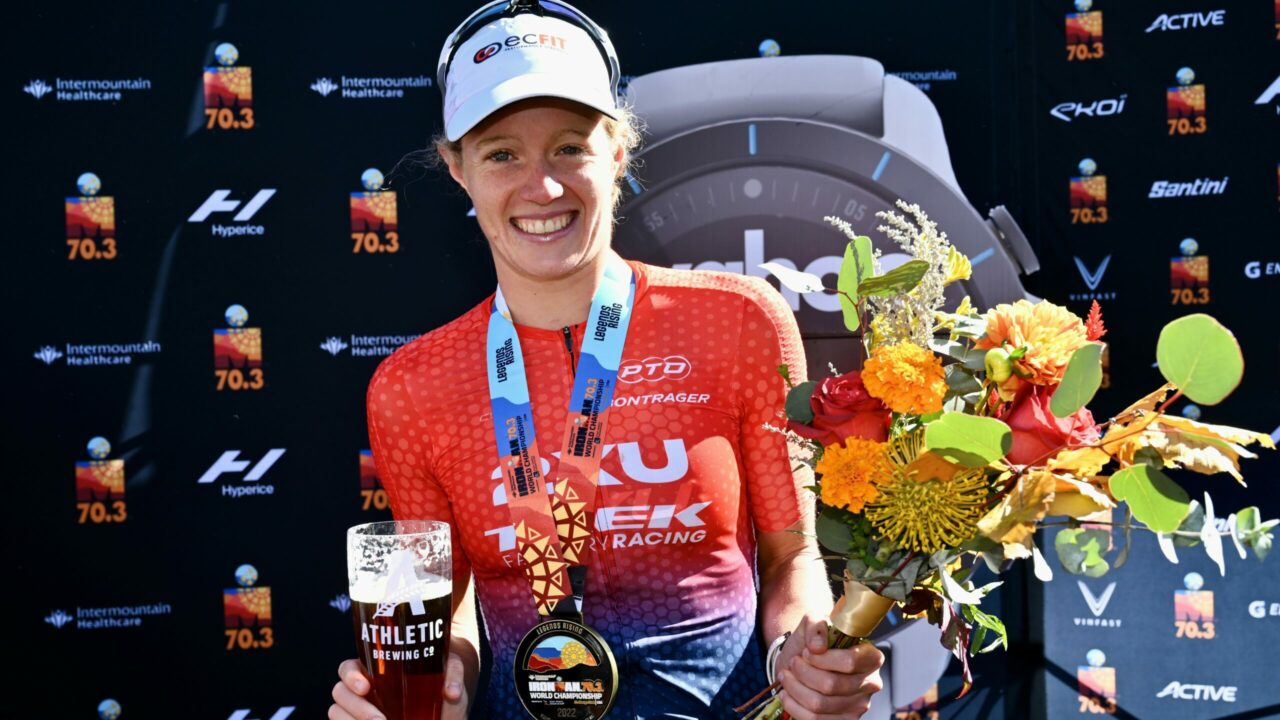 Kristian Blummenfelt: 70.3 World Championship
To my eyes at least, Blummenfelt's performance in St George to earn a first IRONMAN 70.3 World Championship is an example that domination of a race does not have to mean winning by a large margin.
While he didn't ultimately make his decisive move for victory until the final 5km against an In-form Ben Kanute, it felt to me watching as if the final result was never in question. Fired-up no doubt by his third place finish at the IRONMAN World Championship in Kona three weeks earlier, the Olympic champion all but took control of the race from the opening miles of the bike.
Given that he had cyclists of the calibre of Magnus Ditlev, Frederic Funk, and Kanute with him, logic would suggest that the lead might be shared on two wheels, but even an effort from Magnus on the climb of Snow Canyon was extinguished immediately. As Funk said after the race, "Kristian was riding so strong, that I didn't see any sense in trying to attack or anything, I just tried to stay behind him – that was hard enough!"
Big Blu really wanted this win, and he was not in a mood to race defensively, confident that whatever efforts he made on the bike, he'd still win on the run too.
As we now know, that was the case and we can't praise Ben Kanute highly enough for his efforts to take on the PTO's #1 ranked athlete. Ultimately, Kristian's winning margin was 'only' 49 seconds – but that can't hide the fact that on this day, nobody was beating one of Bergen's finest.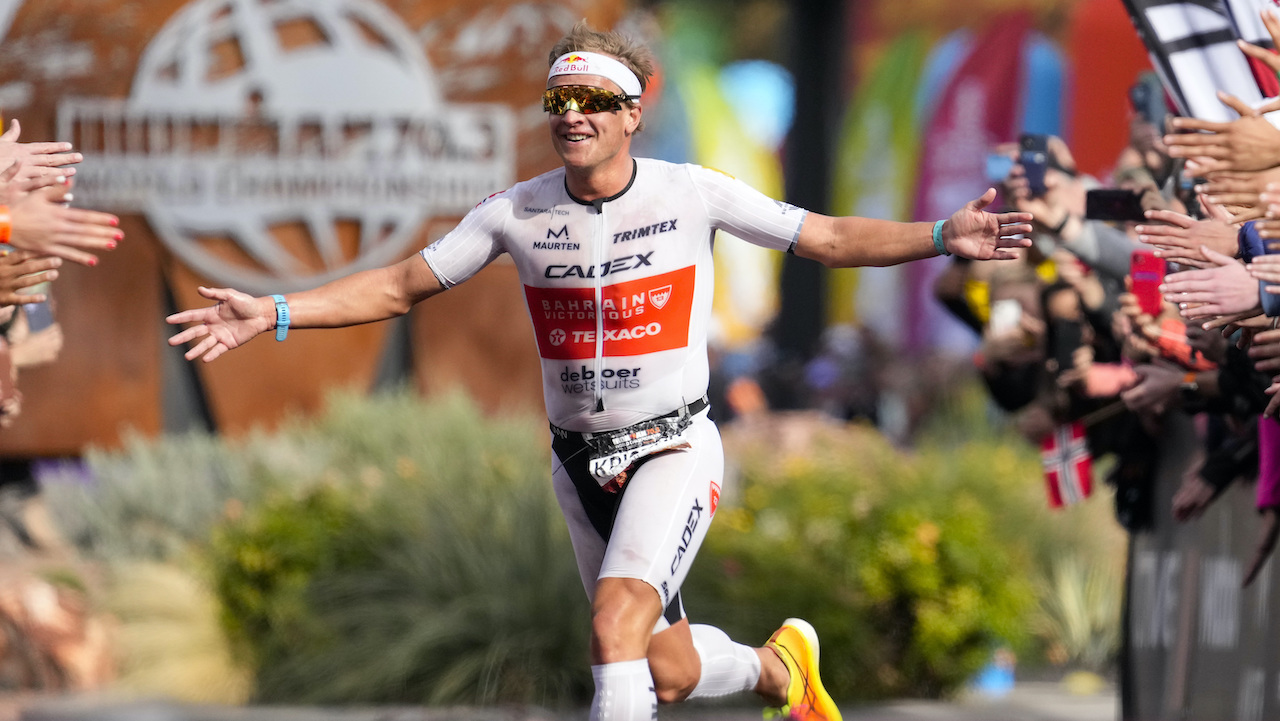 Check out the full 2022 Year in Review Series:
Most dominant victories of the season