The Lionesses rightly enjoyed plenty of Football's Coming Home singing after their recent success at Wembley in the Women's Euro championships. Given what's been happening in men's swim/bike/run over the past couple of years, you might well say that Triathlon's Coming Home this weekend.
To Norway that is, with the debut edition of the World Triathlon Cup Bergen.
Legacy in action
If you've been around sport for long enough, you'll have regularly encountered the word 'legacy'.
Regularly attached to major events such as the Olympic Games, in many instances it is used in relation to ensuring that the (vast) costs in staging them – and notably in building new facilities and infrastructure – has a sustainable life, long beyond the two weeks of excitement and medal tables.
The recent European Championships Munich relied heavily of course on the amazing surroundings of the 1972 Olympiapark in the city. By contrast, there are many tales of white elephant facilities crumbling away around the globe, still being paid for decades later.
Like most things of course, that's just one element of legacy – and this Sunday's World Triathlon Cup Bergen in Norway could readily encompass the concept in a different way.
We've seen WTCS Leeds in large part due to the profile and success of the Brownlee brothers. WCTS Bermuda too, I think we can safely say would not have found its way into the annual short course calendar without the remarkable exploits of Dame Flora Duffy.
In a similar manner, the consistent success of Kristian Blummenfelt, Gustav Iden, Casper Stornes and others is without question key to the arrival of a World Triathlon Cup event to their home town this Sunday. Norway has seen their athletes perform globally – and now they will get to see see them on home turf.
How to watch it all live
The Bergen race will take place over the sprint distance on Sunday 28 August.
Starting with a one-lap, clockwise swim (which will almost certainly be wetsuit-legal), the four-lap, 20.8km bike course features some cobblestone sections.
The two-loop, 5km run course will use the same roads as the bike course.
The event will be broadcast live on World Triathlon's subscription platform, TriathlonLive.tv, with the race start times as follows:
Elite Women: 1435 local / 1335 UK / 0835 Eastern
Elite Men: 1650 local / 1550 UK / 1050 Eastern
You can check out the full start lists here: Elite Women | Elite Men
Home town victory?
Let's be pretty clear – a draft-legal, sprint distance, World Triathlon Cup race is clearly not the key focus of 2022 for either of Kristian Blummenfelt or Gustav Iden. Gustav raced at WTCS Leeds, also a sprint… and finished last.
I'm all but certain neither wouldn't be racing in this format, at this point in the season, if the race was anywhere else on the planet. And yet… I'm not sure I'm quite ready to casually fall into any, 'it's just an exhibition / appearance race for them' narrative, either.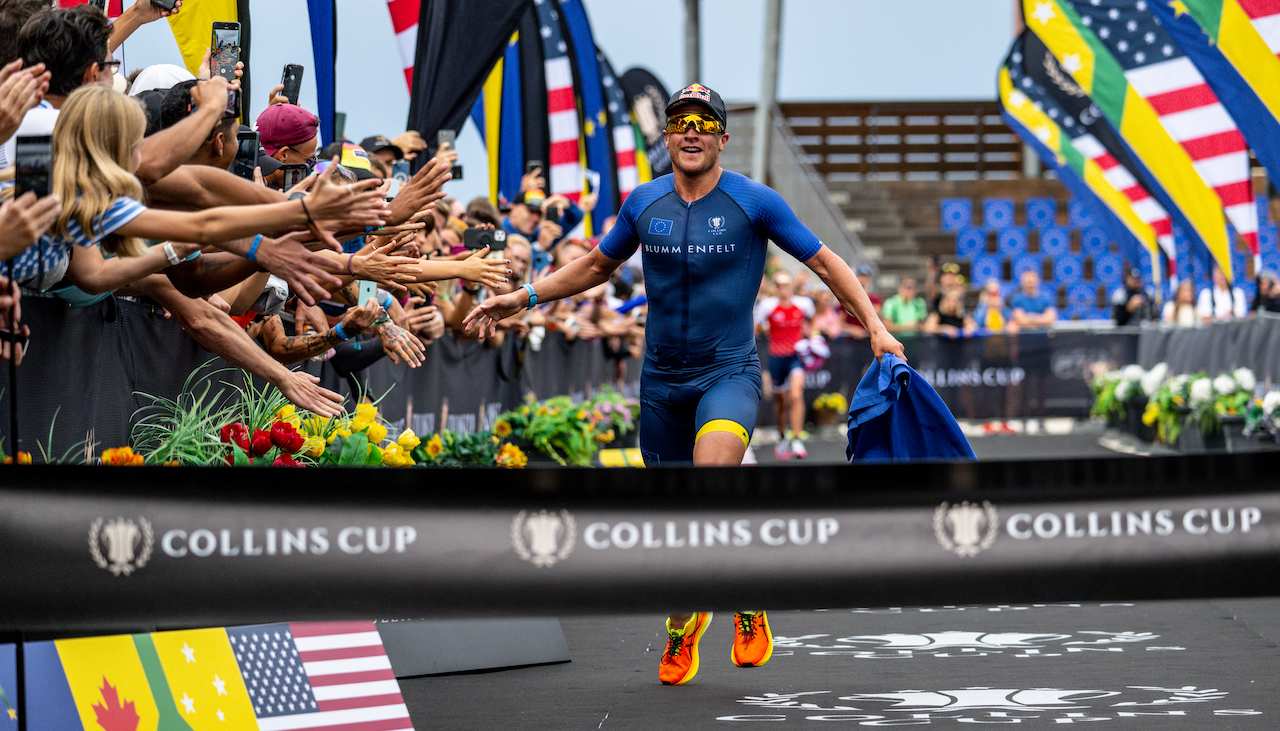 Did you see the speed with which Kristian finished his run at the Collins Cup on Saturday? That looked like a guy getting in some final training ahead of his return home. His swim there was pretty solid too, and over just 750m in Bergen, objectively at least, it feels like the chances that he would be out of contention at T1 – when you have his biking power at your disposal – is slim. Fair to say the Norwegians will be very familiar with the course too.
There are some good athletes racing – Jonathan Brownlee returning from injury, Munich silver medallist Dorian Coninx (FRA), super-swimmer Mark Devay (HUN), Switzerland's Max Studer, Seth Rider (USA) and others – but it is not full-strength WTCS strong either.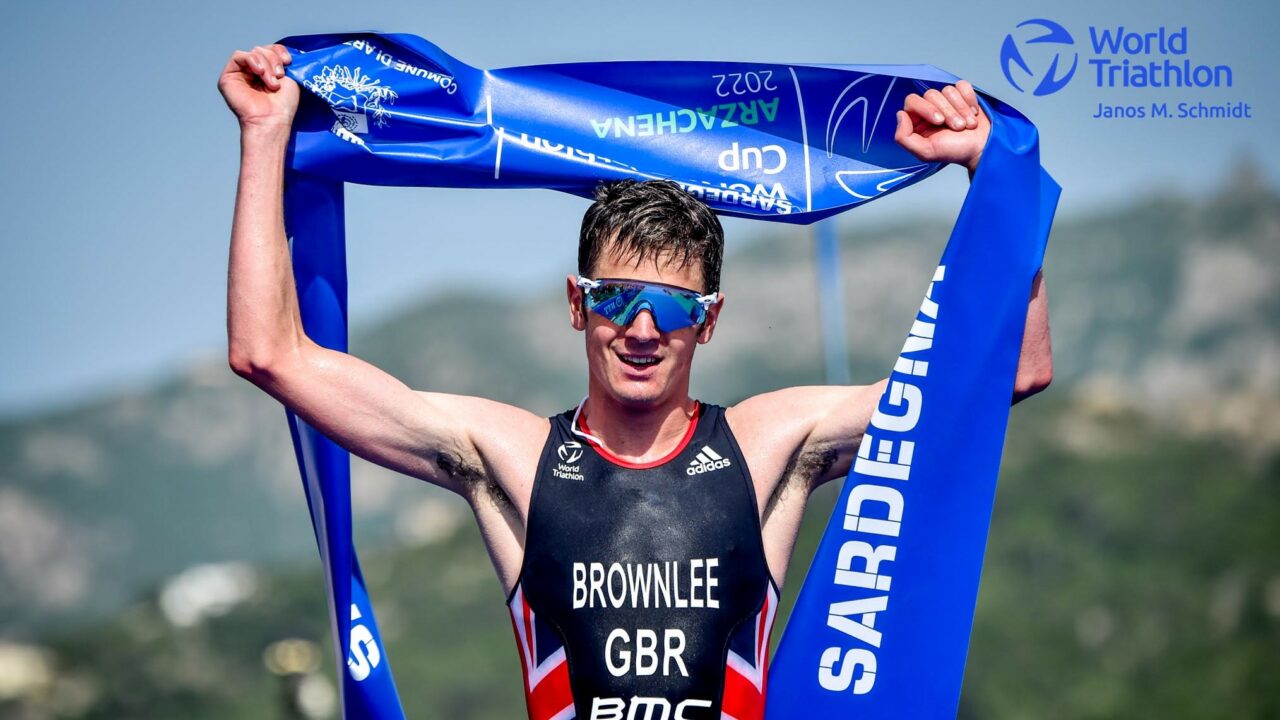 Can the reigning IRONMAN World Champion win a draft-legal, sprint distance World Cup Triathlon, less than three months after also squeezing in that memorable effort at the SUB7 Project? Well, 'there's never been a range like this' says Chris McCormack.
I don't know if he will, but I do think that he could – and that is reason enough to tune in and watch. It's been a while since the Olympic champion turned up to a race and wasn't the clear favourite – and that's likely to be the sort of challenge Big Blu will love to accept. Either way, there's never a dull race when Kristian starts.
Elite Women
The Norwegian women are represented by Lotte Miller, Solveig Løvseth and Stine Dale, though Scandinavian hopes of podium success could well lay with Alberte Kjær Pedersen (DEN), who was a World Triathlon Cup winner last season in Huatulco. Don't rule out the World Junior Champion, Tilda Månsson (SWE), from featuring however.
The British trio racing are Olivia Mathias (after that Mixed Relay silver medal at the Commonwealth Games), Sophia Green and Kate Waugh. Green and Waugh will soon be racing the Super League Triathlon Championship season.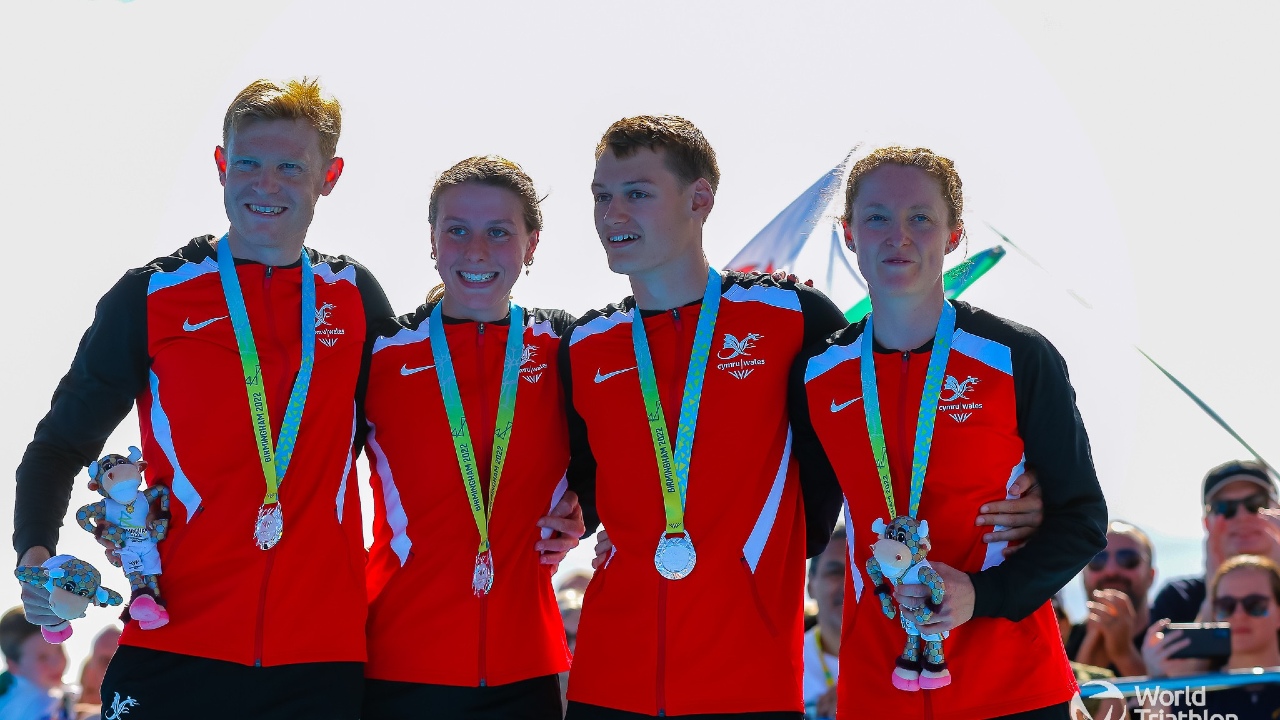 Kirsten Kasper (USA) wears #1 and is perhaps the narrow favourite, but with the likes of Zsanett Bragmayer (HUN) and Sandra Dodet (FRA), in a similar theme to the men's race, this is one to sit back and enjoy, rather than confidently predict the result of…