Alistair Brownlee moved into the record books with his victory at IRONMAN Kalmar at the weekend.
After a first half of the year blighted by injury and illness, it was his last chance to book a spot at the 2022 IRONMAN World Championship at Kona – and he grabbed it in some style.
A 44:38 swim, 4:09:53 bike and 2:40:46 run combined for a total time of 7:38:48 including T1 and T2.
That makes him the first male athlete from Great Britain to go under 7:40 in a full-distance race (we're not counting Joe Skipper's 6:47:36 at Sub7!).
Select full-distance company
And while comparing races is a fraught business, it puts the double Olympic champion into the top 10 of all time whichever way you look at it.
Our friend Thorsten Radde, who runs the TriRating website, has a list of the five quickest and – as an indication of the complexity of that task – it actually contains 13 names given the number of caveats, from current-assisted swims to questionable courses.
But even leaving in the fastest-ever 7:21:11 of Kristian Blummenfelt at Cozumel last year (when it was a downstream 39:41 swim) and runner-up Ruedi Wild's 7:36:34 in the same race, Brownlee is right in the mix, especially as there are unlikely to be any flags against Kalmar.
The list hasn't been updated since January – Magnus Ditlev's incredible 7:35:48 at Challenge Roth will be one notable addition as it's only a fraction behind the second of two Jan Frodeno entries (the Tri-Battle last year is the first and Challenge Roth in 2016 next).
And Brownlee is ahead of fellow Brit Tim Don's 7:40:23 at IRONMAN Brasil in 2017, which at the time beat the previous world best mark by four minutes.
No gifts at Kalmar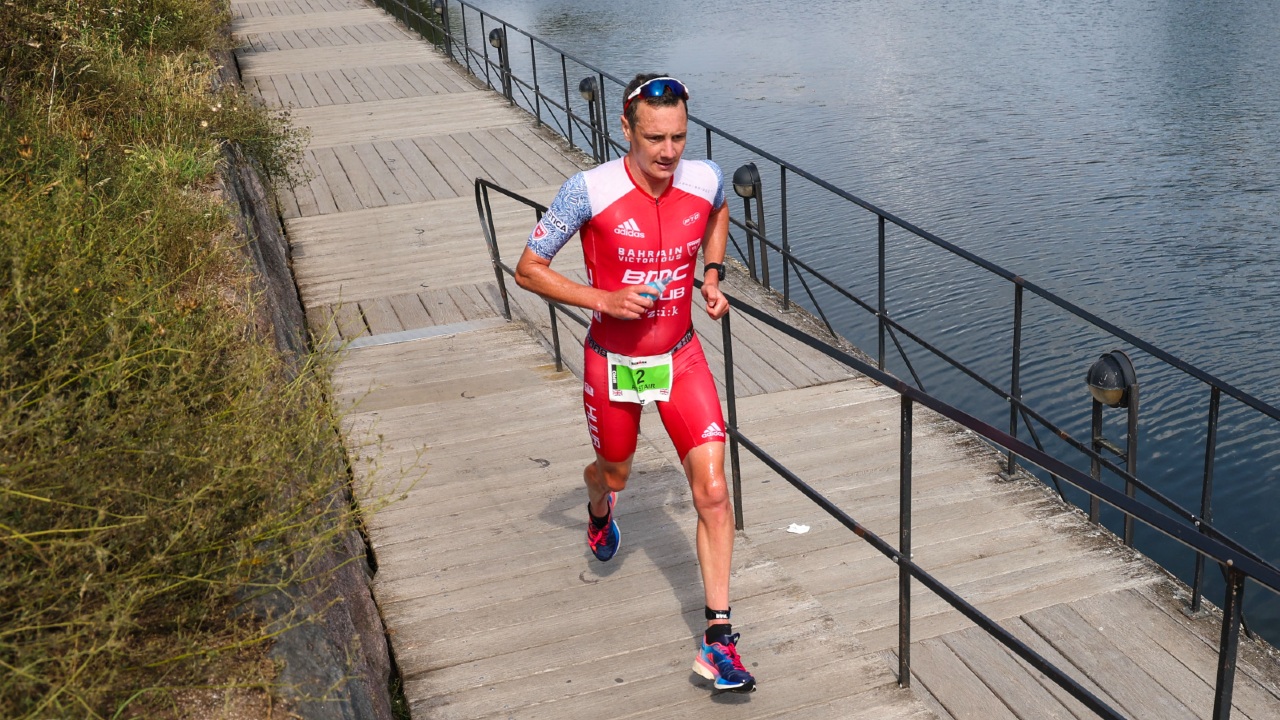 And it's unlikely the conditions in Sweden will be seen as particularly favourable.
Radde himself notes: "He set a new overall course record (by over ten minutes) and also a run course record. The conditions were slightly slower this year than the record year 2019, mainly on the run."
That was echoed by Duncan Shea-Simmonds, who guided in the PTVI race at the recent Commonwealth Games, and produced an impressive performance of his own at Kalmar as he was third in the male 50-54 AG category with a 9:28:17.
He said of the course on Twitter: "A few points from IM Kalmar when assessing Alistair Brownlee's 7:38:48.
"The swim is a little long. 100m perhaps (and not downhill like Cozumel). The bike was 0.5 long due to a course change. 0.5 miles at least. It was hot & muggy. 27 degrees. The run through town is on cobbles.
"So it's a very honest course. All distances are correct or long and there are no gifts like current assisted swims, or short bike and run courses. It was a stunning performance."
However you rank it, there's no doubt it bodes well for Kona and is another huge leap forward after that difficult spell, coming hot on the heels of Brownlee's smooth victory at IRONMAN 70.3 Swansea a fortnight before.