There were a whole host of absorbing back stories in the men's final at Arena Games Montreal at the weekend – not least around the men on the top two steps of the podium.
For American Chase McQueen it was a significant victory in his career – and came just an hour after his girlfriend Gina Sereno had won the women's final.
He explained: "I'm speechcless. The Arena Games is so hard, it brings out the best in everybody. It challenges you in ways that other triathlons don't, but there's great camaraderie too.
"And if I hadn't have won, I would still have been so grateful [for Gina's win] – she's such a talent and works so hard, I'm so proud of her. To do this together is a dream."
Long road back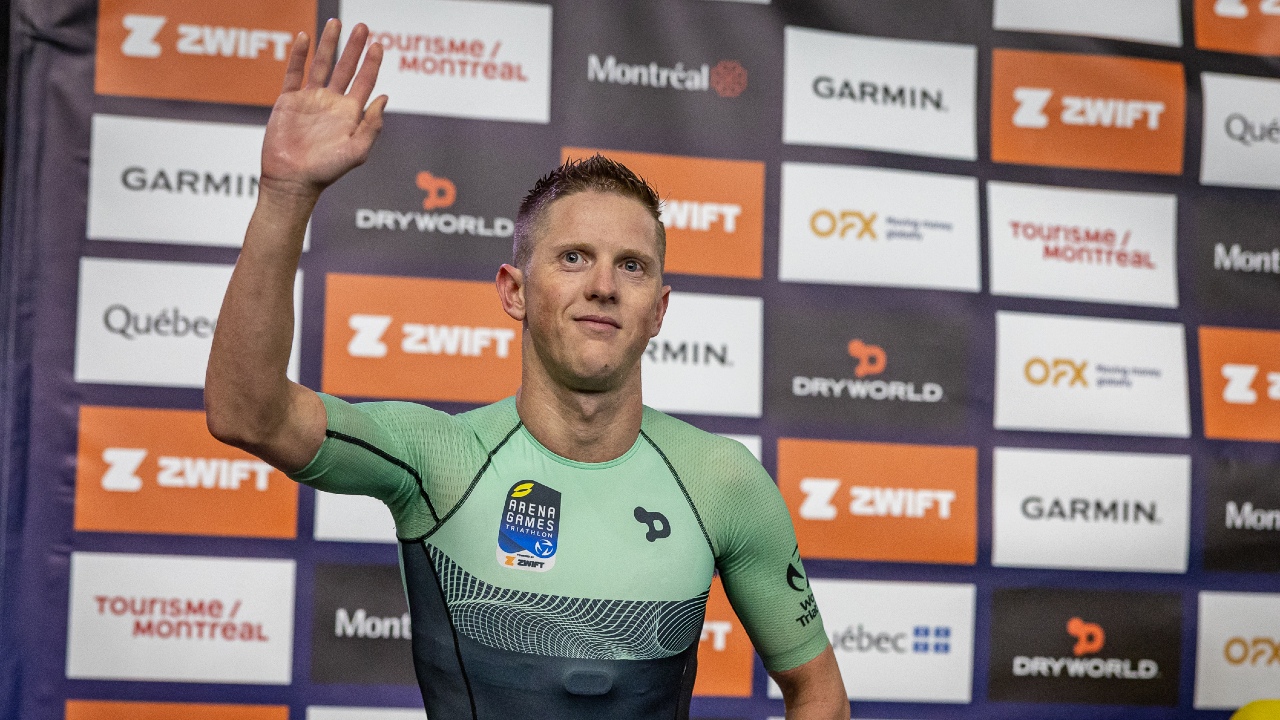 And anyone who read our pre-event feature with South Africa's Henri Schoeman will know just what a battle it's been for him to make the startline, let alone the podium.
So it was no surprise to hear him say: "It just feels so amazing, I think it's still sinking in a little bit.
"A big up to Chase, he was strong all day. I've been chasing him the whole time and it was a matter of seconds.
"But it's been a long road for me to get back to this point and I'm so happy to begin my year on a podium. I'm just looking forward to the rest of my season now."
And the good news for Schoeman, an Olympic bronze medallist and Commonwealth Games winner, is that he's now earned a starting berth at WTCS Abu Dhabi this week. He was originally on the waiting list but his heroics in Montreal have helped kick-start the process of moving his world ranking back up.
Other stories of note from the men's final included that breakthrough performance by third-placed Jack Stanton-Stock – and of course a certain Lionel Sanders, click on the links to find out more.