Second place on Saturday in Hamburg represented the best WTCS finish yet for Scotland's Beth Potter. It also meant back-to-back top tier podiums, having finished third in Montreal two weeks earlier.
That Potter has progressed to this level isn't a surprise to me, and if you are a regular reader of TRI247, it shouldn't be to you either. I've been consistently saying in these pages all year that WTCS podiums for Beth were a question of when, not if, this season.
The Leeds-based athlete has now finished 11th / 5th / 3rd / 2nd in four WTCS races this year, one which she started early by becoming the first eSports World Triathlon Champion in the Arena Games series.
As she made her return journey up the motorway on Monday from her weekend in Germany, I spoke to Beth about her season to date, Commonwealth Games, changes she has made to her training and looking forward to Paris 2024.
Hamburg – far from perfect
While second place behind the all-time great Flora Duffy represents her best finish to date, that doesn't mean that it is one that brings complete satisfaction. Potter believes she has a lot more to offer than she showed in Germany.
"I wasn't really that happy with it in terms of my own performance. I was just a bit sloppy to be honest. I felt a bit tired coming into this, and was just never in a great position.
"I didn't have a great swim and really had to get myself back into the race on the bike, and just never felt very comfortable at all. I didn't feel like I was going to get dropped at any point, but I just didn't feel great. I was disappointed with my positioning – but then on the run that's the best I've felt on the run this whole year, so that was a positive.
"I didn't quite have it to hold off Flora unfortunately, but it's coming."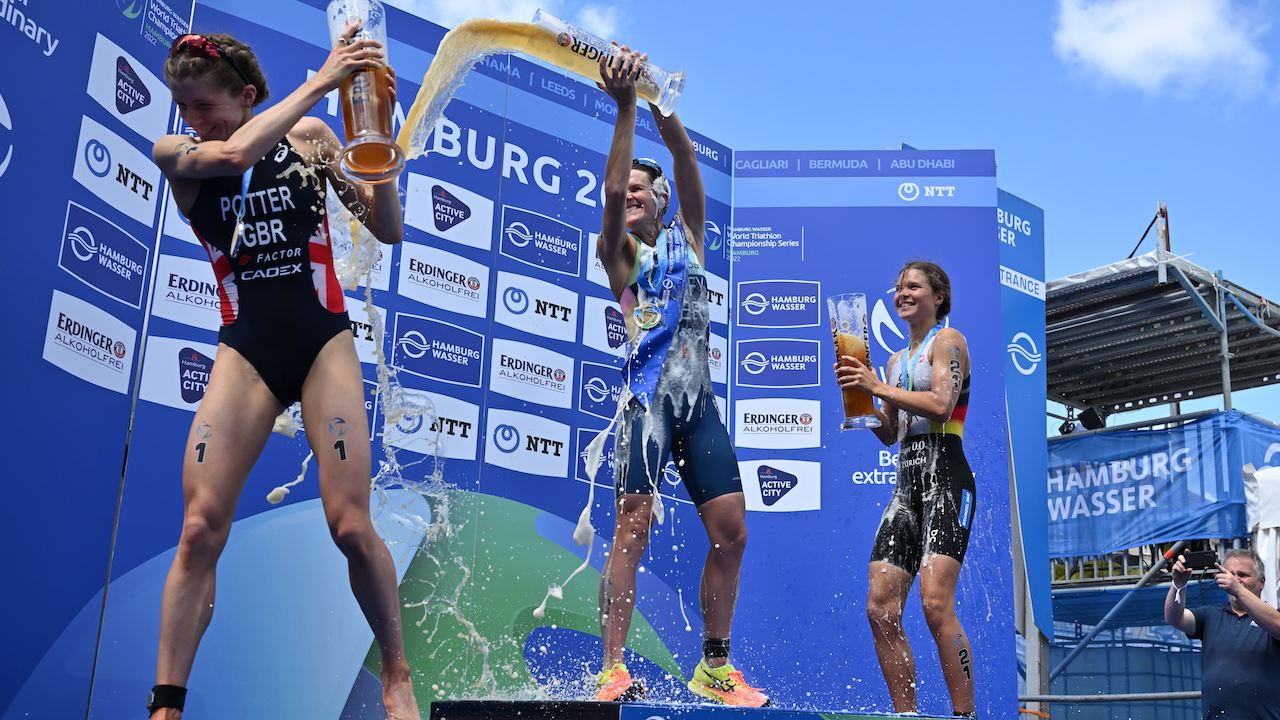 All change
Potter was a successful athlete long before 2022 of course. A Rio 2016 Olympian in the 10,000m, she had won multiple World Cups, been a European Champion and more as she moved into triathlon. A fine runner of course, if she truly wanted to compete with the very best in triathlon, she knew that changes were still needed – and this past winter was the time to try them.
That meant a lot more time in the pool and out on the bike. It was all part of a well considered plan.
"I think I'd had moments where I was in that front pack on the swim in the last year and even the year before, but I never quite stayed there, so I've had to really work on that back end of the swim. I felt like I could do it over a Sprint distance, but it was the Olympic that I struggled with.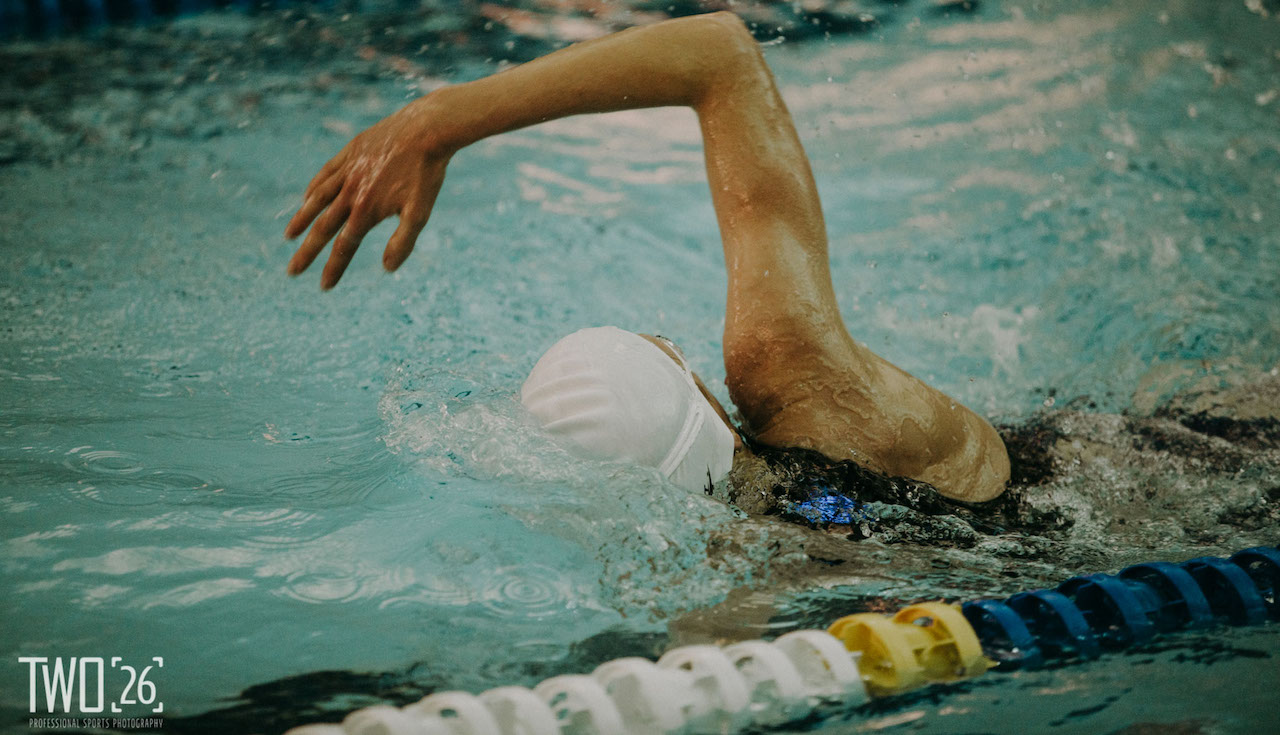 "I've not really done a proper Olympic this year because I was sick in Yokohama, but I felt like I needed to work on back-ending that swim and front-ending the first part of the bike, so it was really that five to ten minutes of a race that was really going to make it or break it for me.
"I haven't really focussed on my running at all this year and I'm doing even less running than I was the year before – which wasn't much as well – as I just needed to get that other part of the race right.
"If the racing changes back to what it was like when Gwen was racing, then at least I'm doing the hard part now. This is hard racing with the bike and the swim being on from the start, so I needed to tick those boxes and get that right – there was a lot of riding done this winter."
The impact of Super League Triathlon
Arriving late to the sport of triathlon, albeit from an Elite background in running, Beth has been playing catch-up ever since. Having raced all of the Arena Games races this season, and been a part of the Championship Series (finishing fourth) in 2021, the intense style and frequent racing of Super League is something Potter feels has helped fast-track her progress.
"I think Super League is really valuable to me, because I don't have that number of races under my belt that everyone else has.
"I go through this kind of reflection process after a race, and one thing that was really good after this past weekend was that usually I have to have the race go perfectly for me. Montreal for example was a perfect situation, I was up the road with Georgia and Cassandre and I knew nobody was going to run us down.
"Saturday in my opinion was not a perfect race for me. Being 10 seconds down on Flora from the swim, having to close a gap at transition, that's not ideal for me. I mean I watched it back and I don't know how I ended up with second. I think doing it in a race which doesn't go to plan is more encouraging for me. Having experiences like that in Super League, I think, really helps."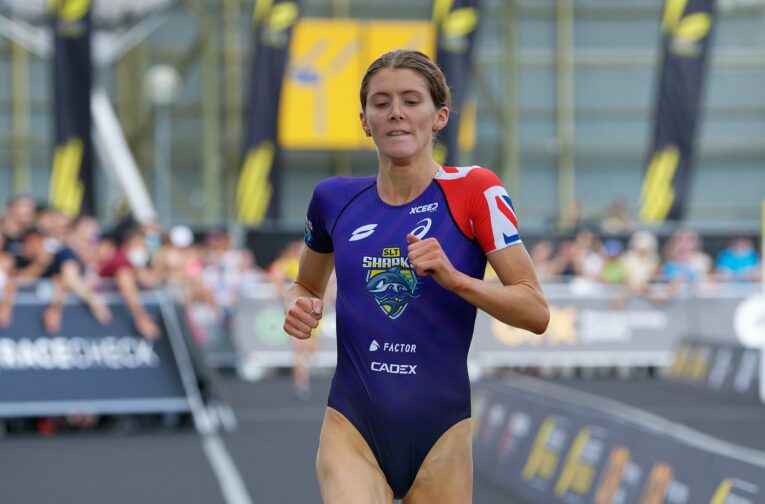 Podium the goal for Birmingham
While her performances in the WTCS have put her in a great position, currently third, in the Maurice Lacroix World Rankings, attention now turns to the Commonwealth Games in Birmingham. Her third Commonwealth Games (second as a triathlete), it is as big a target as any this year.
"I'll take an easy week this week, then ease back into it and maybe have a good 10-day block.
"It's always been in the back of my head and I haven't really thought about it too much because I always wanted to focus on the next race – but now that is the next race – but of course I want to be on the podium at the Commonwealth Games. I know what I need to do to put myself in the best position possible and make sure I'm there."
Those podium goals include being fully prepared. She already knows the course well.
"Yes, I went down with Jack, my coach, right after Yokohama and so I've ridden around it five or six times now. We spent all day down there looking at it and so I've got my bearings, I know what I've got to do, I know where's the best place to move up sort of thing, so I'm confident with that.
"It's been completely resurfaced so it's looking good, there's a fast descent through a housing estate so, depending on where they put the barriers, I think you'll be able to take it quite quick. The lap is short so it is going to go quickly I think.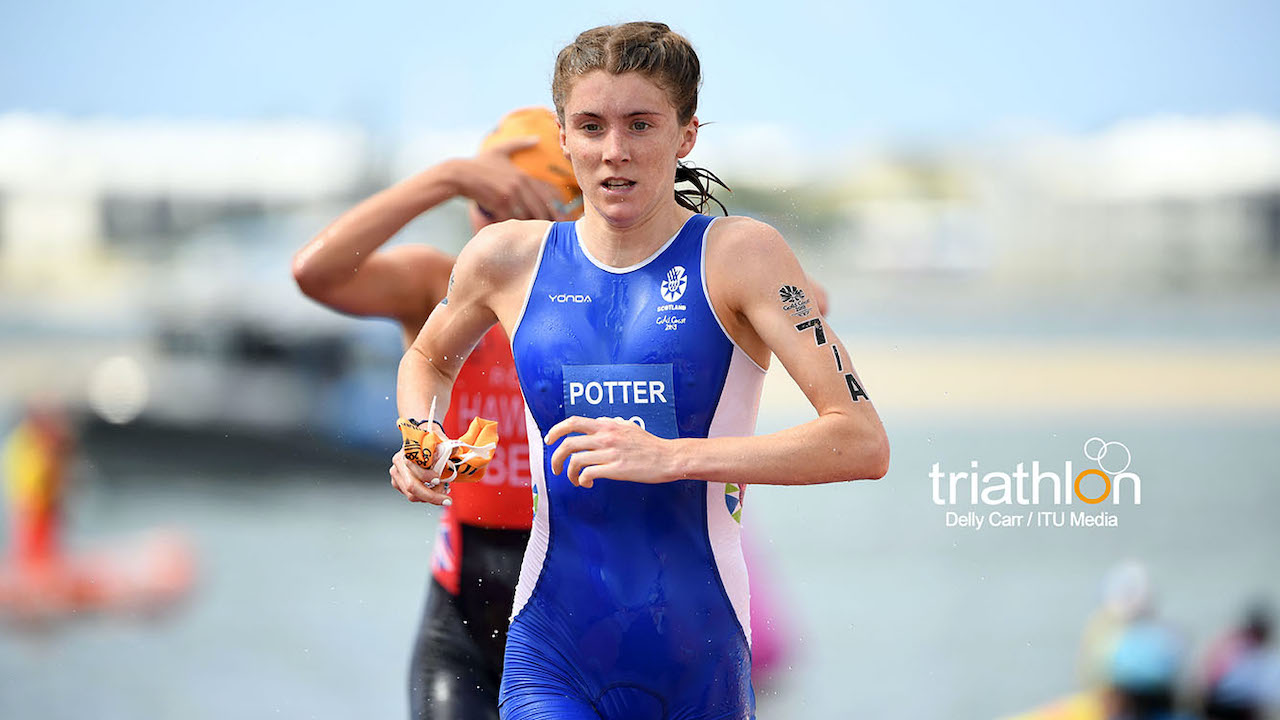 "The run is really challenging, a lot of it is uphill, that kind of uncomfortable draggy uphill with a sharp downhill, so that will be good. It's a hard, hard course."
That, to me at least, sounds like a course that could work pretty well for Potter – especially if she can find that extra gear on the run.
"It's coming every race I think. It almost feels as if I'd had an injury in the winter and you've not done enough training. It (running) feels hard work and it's not really coming very easily, but I knew that was a risk that I was going to have to take to improve the others.
"It's not even that bad, it's just that by my standards it's not where I want it to be at the moment – but I'd take that, not the fastest run split but a podium, rather than post the fastest run split and finish tenth. That's fine for this year."
While the depth in terms of numbers at the Commonwealth Games will not match that at a typical WTCS event, when you have the likes of Flora Duffy, Georgia Taylor-Brown, and Sophie Coldwell among those expected to feature, the front of the field will be top quality – and that is likely to impact the race early.
"Yes, the top end is very strong – and you also have the likes of Non Stanford and a couple of other really good swimmers too – so I think there will be a split, and I just need to make sure I'm on the right side of that split."
Paris 2024
While those training changes have clearly paid off in terms of 2022 results, the thinking behind changing also ticked some longer term boxes too. While it is only two years away now, Paris 2024 was also a key consideration when Beth and team sat down at the end of 2021, to plan their approach.
"It was definitely easier to take if I tried something this year and it didn't work. It was long enough out from Paris, the least risky year to try something different. If it worked – and I think it has – then we are already looking keeping it in for next winter, but then doing a run block before the season starts, because I've still not done a run block.
"The plan was to do this for 12 weeks, but part of me enjoyed it so much and saw such big improvements that we decided to stick at it, so we still haven't really changed that plan yet.
"For me it was less risky to try it this past winter, rather than coming into Olympic selection, because obviously GB always like to pick the team really early. I just didn't think I was going to lose anything by doing it this year."
Finding her cycling legs
Having seen some of Beth's races when she first started the sport, she's a completely different athlete, especially on the bike. Starting from zero, her development has been impressive to follow. What does she put that down to?
"I only started cycling at 25, so learning it as an adult has been pretty hard. I felt comfortable coming out this year in big groups, with wheels all around me, and still do. Every year I feel like I've added something else to the toolkit. I was always told that I wouldn't have enough power, that I wasn't strong enough, but I feel like I'm slowly ticking those things off.
"I really enjoy riding my bike now, even in races I think that was fun, whereas before I'd be waiting to get off and start running! It's been nice doing it from a novice level and seeing progression.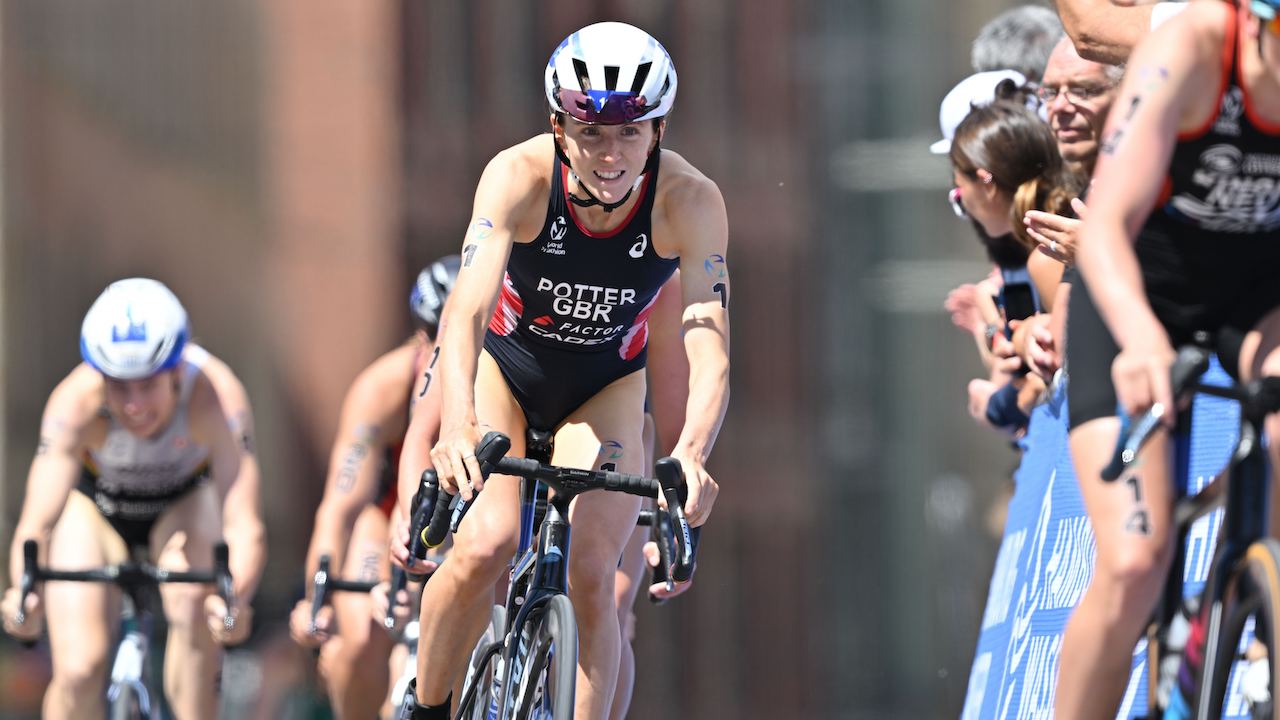 "I feel like I've got a really good group of people helping me. They are all amazing at their own specific niche part of it all. I came to Leeds with nothing and had to build this team around me, and they have supported me from day one. It's nice to almost give back and reward them with good performances now. They stuck by me when I was not funded, when I had nothing, and took a chance on me.
"I think consistency, plus I have some really, really good training partners – guys and girls – across triathlon, cyclists and runners, so I'm really spoiled with choice here in Leeds. Just turning up, week in, week out, in rain / sunshine / snow / ice, whatever. That's made a massive difference. It's just an accumulation of all of those things."
A long season
Despite having had a busy year already, starting early (Portugal in March) and finishing late (Abu Dhabi in late November for the WTCS Championship finals) means that there is just as much ahead.
"I've got a pretty stacked end of season to be honest. After Commonwealth's I'm actually really looking forward to August and getting a good block of training with no interruptions, hopefully. A couple of things for some sponsors, but on the whole fairly low key.
"I'm doing Super League again and then the final World Series races. I'm looking forward to it, I didn't expect to be in this position so it's a bonus. Stay healthy, stay injury free and then you don't know what can happen."
---
Beth Potter is an ambassador for INCUS Performance, "the world's most advanced multi-sport analysis tool", which we first took for a test last year.
You can find our more via incusperformance.com.