This is a preview of the World Triathlon Long Distance Championships at Challenge Almere 2021 – you can click here for a full report and results on how Kristian Hogenhaug and Sarissa De Vries claimed record-breaking victories.
With the postponement of the IRONMAN World Championship until February 2022, the World Triathlon Long Distance Championship status of Sunday's Challenge Almere-Amsterdam takes on perhaps greater importance than it might normally. It certainly has a stronger field thanks to the (lack of) events in Hawaii this year.
And – on another packed weekend of live broadcast triathlon opportunities – you can also watch this one live too.
Start time, how to watch Challenge Almere 2021 LIVE
Sunday's World Triathlon Long Distance Championship race will be broadcast live, hosted by Belinda Granger.
The race will start at 0700 local time (CEST), that's an hour earlier in the UK (0100 Eastern Standard Time in the U.S.).
You can watch the race live without leaving TRI247.com via the video embed directly below.
History #1 – LD World Champs
The ITU Long Distance Triathlon World Championship (as it always was pre World Triathlon branding change), can boast a long-standing position on the annual schedule of its own. It made its debut in 1994 (won by Rob Barel and Isabelle Mouthon) and, until the global pandemic, it had not missed a year since.
The format and distance have varied over the years, with 3km swim / 120km bike / 30km run, being the most common in recent times. Not for 2021 however, as we go 'full-iron' this year for only the second time in the championship's history. The first time that happened was 20 years ago in Fredericia, Denmark. I remember it well, I was racing as an age-grouper myself!
Jodie Swallow (twice), Leanda Cave, Chrissie Wellington, Rachel Joyce, Bella Bayliss and Simon Lessing have all topped the podium for Great Britain in the past, while the winners from 2019 (Pontevedra, Spain) were Javier Gomez (ESP) and Alexandra Tondeur (BEL).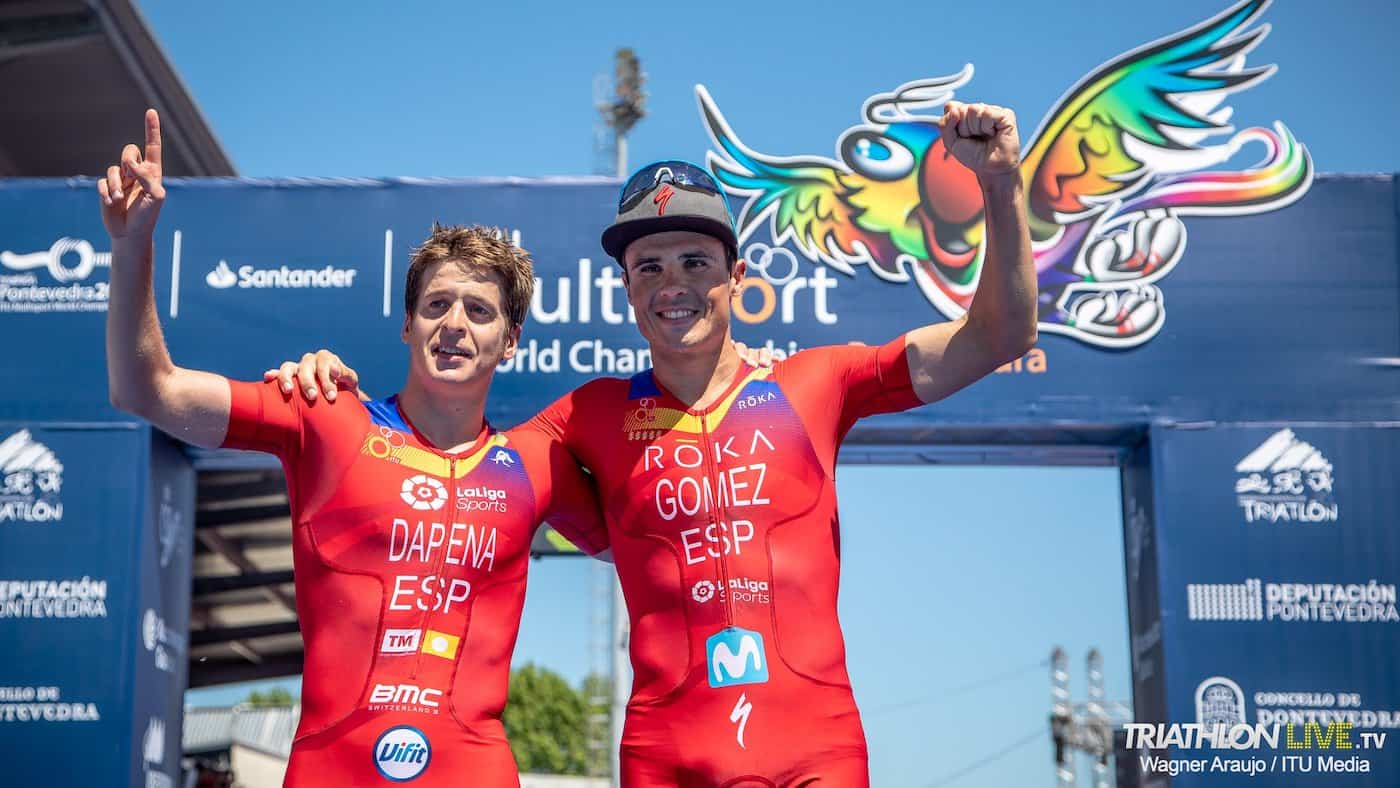 History #2 – Almere
The event itself, now known as Challenge Almere-Amsterdam, traces its roots all the way back to 1983, and has held European and World Championship events several times since. It is, according to Wikipedia, second only to Hawaii in terns of being the world's oldest long-distance triathlon
The course is very flat and, wind dependent, can be very fast.
Course records are:
Men: Matt Trautman (RSA) – 7:50:15 in 2019
Women: Yvonne van Vlerken (NED) – 8:51:13 in 2017
Challenge Almere Prize Money
With World Triathlon Long Distance Championship status, there's a hefty $110,000 prize purse total on offer, paid 15-deep:
$13,750
$11,000
$8,250
$5,500
$3,850
$3,300
$2,750
$1,650
$1,240
$960
$825
$690
$550
$410
$275
Who's racing at Challenge Almere?
ELITE MEN
Top names racing include Kristian Hogenhaug (DEN) – second recently at IRONMAN Frankfurt – plus the man who was just behind him that day, Great Britain's David McNamee.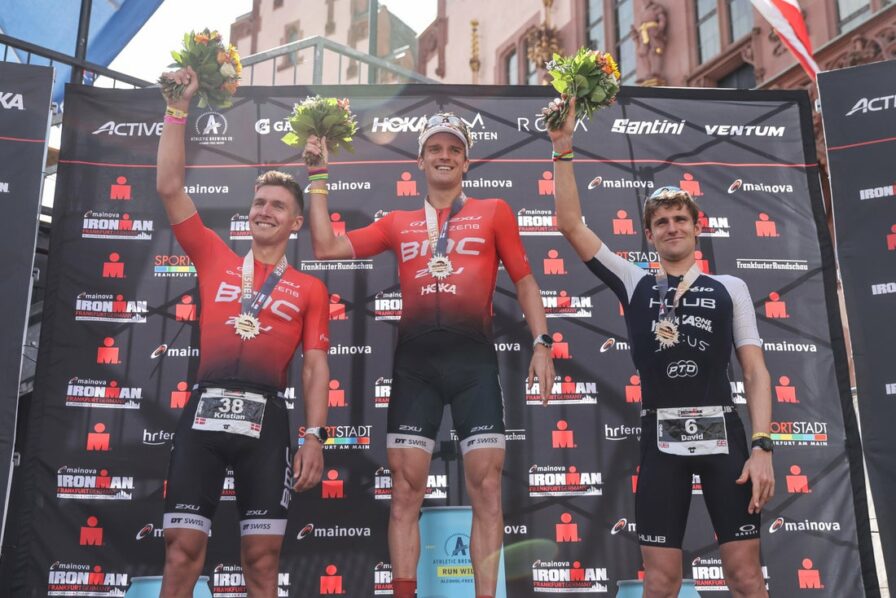 Andrew Starykowicz (USA) told me at the Collins Cup that he was incredibly excited about this race, given his success at the likes of IRONMAN Florida. With potentially cooler temperatures, and maybe some wind, it could well be his dream course. He really wants a world championship podium finish.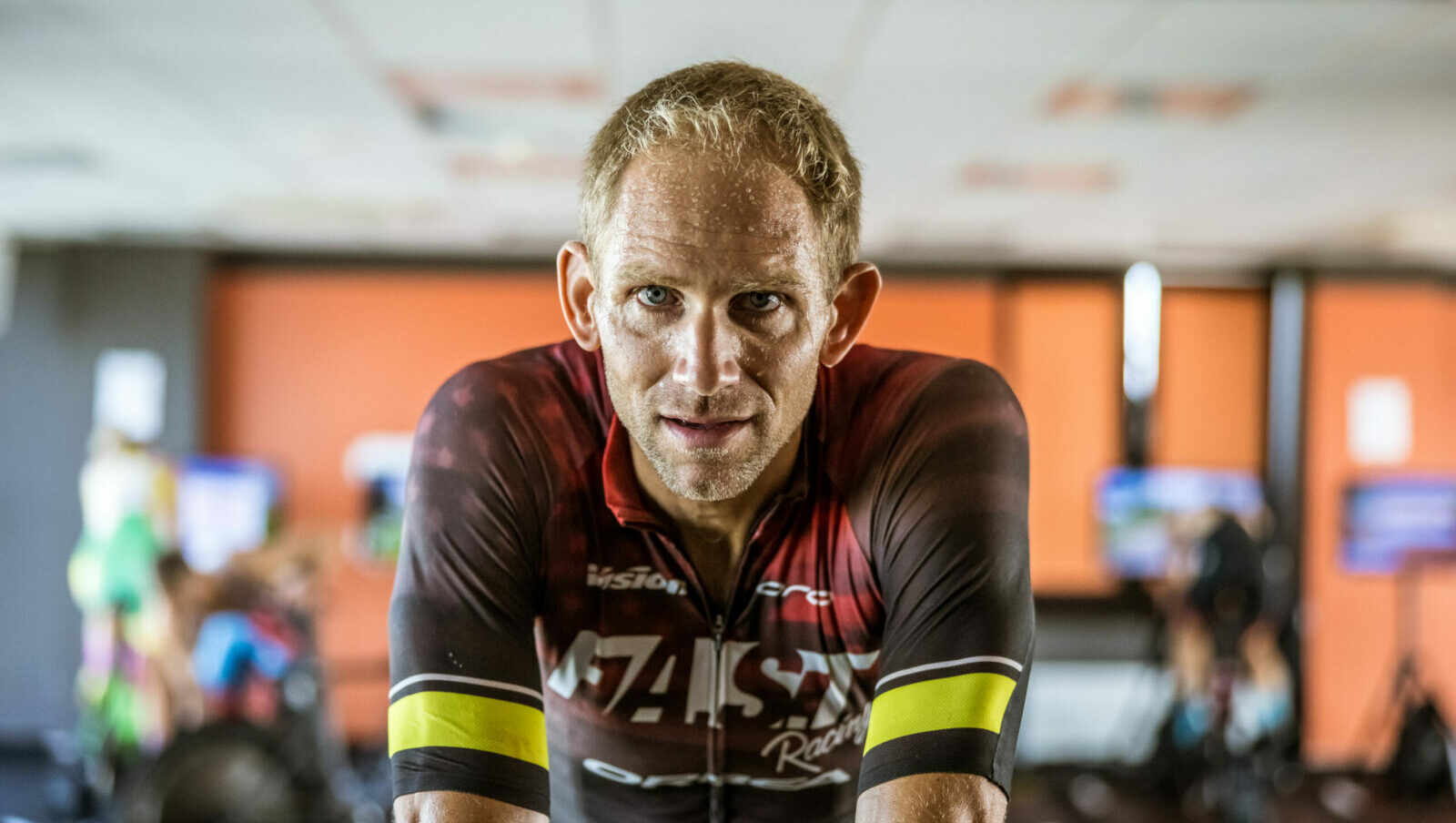 France are always strong performers in this championship, and based on form you have to consider the youngster Sam Laidlow. He came very close to winning IRONMAN UK, leading for the vast majority of the day, and definitely has a 'youngest athlete to break eight hours over the iron-distance' target in mind.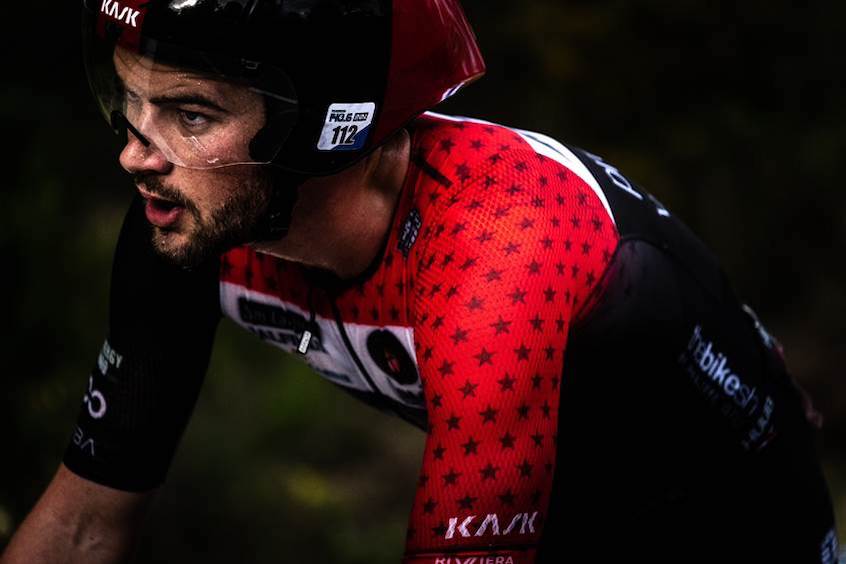 Spain boast Pablo Dapena Gonzalez, who was World Champion in 2018 and silver in 2019, though he has limited experience over the 'full' distance.
Completing the British squad alongside David McNamee are Pete Dyson, Kieran Lindars and Robert Fryer.
Pete, who works for the Department of Transport, recently set a Lands' End to London cycling record. He finished fifth at Almere in 2019 (8:13:22), finishing just ahead of Kieran in sixth (8:17:14). Robert was fourth earlier this year at the Outlaw Triathlon.
ELITE WOMEN
Sarah Crowley (AUS), twice second in Kona and a previous ITU Long Distance World Champion, is on the start list but having raced last weekend at Challenge Roth (fifth), I'm going to guess may have more relaxing plans for this weekend.
However, another Aussie – Renee Kiley – will be racing just two weeks after her second place at IRONMAN Hamburg.
Team Denmark also look strong with both Camilla Pedersen and Michelle Vesterby start-listed. Michelle has already won IRONMAN Lanzarote this year (the polar opposite of Almere in terms of terrain), while Camilla has a gold and three silvers from this championship in previous years, winning in 2014.
Home favourite though could well be Sarissa De Vries. While she may not have the major profile (yet), she has already won this year over the half distance in Gdansk and Riccione, as well as taking second behind Nicola Spirig in Gran Canaria. That is solid form from an athlete who was also third at this race two years ago and second in 2017.