This is a preview of Challenge Gran Canaria 2022 – you can read full reports on how Mika Noodt won the men's Pro race while Sara Perez Sala claimed the women's win.
For the first time this year when previewing middle and long-distance races, no references to St George and the upcoming IRONMAN World Championship are needed!
Preparation races for that are all done, and not a concern to any of the athletes lining up this weekend for the Anfi Challenge Mogán-Gran Canaria in the Canary Islands of Spain.
Saturday's racing also has live streaming coverage and definitely one, and possibly two, Olympic gold medallists on the start list.
Start time and how to watch live
Anfi Challenge Mogán-Gran Canaria 2022 takes place on Saturday 23 April. Racing starts at 0800 local time for the PRO Men, with the PRO Women starting just 60 seconds later.
Gran Canaria is on the same time as the UK, with other start time references being 0900 CET and 0300 Eastern Time.
The event is being streamed live on YouTube and via the Challenge Family website and you can watch it right here without leaving TRI247 – just click on the video below…
This is a half-distance event, with the Gran Canaria course comprising:
1.9km swim (two laps)
90km bike (four laps)
21km run (five laps)
PRO Men
The headline name on the PRO Men's start-list is Great Britain's triple Olympic medallist, Jonathan Brownlee. While his strong performances in Tokyo altered his plans to move away from the short course side of the sport, he is likely to be seen mixing up his racing formats too over the next couple of years to keep things interesting.
It was at this race five years ago that Alistair Brownlee made his middle distance debut with a hugely impressive win, and in theory the constantly rolling terrain of the bike course should really suit somebody who has developed on the punchy hills of Yorkshire.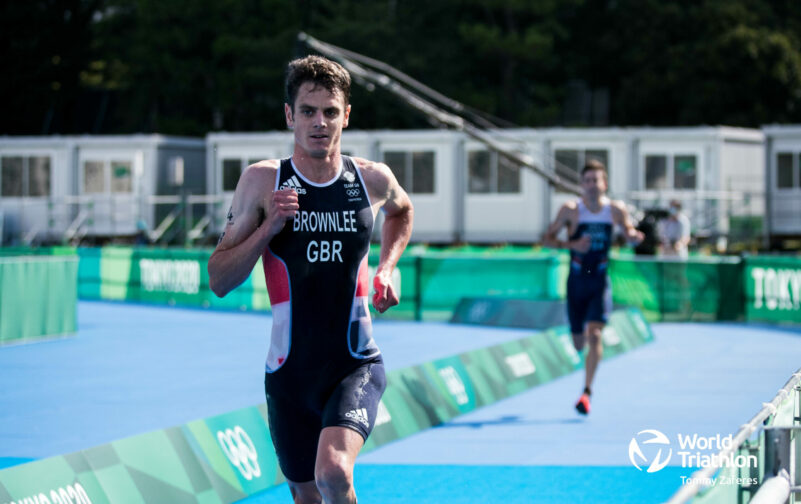 Jonny has raced over longer distances before – 30th at the PTO 2020 Championship / 6th at IRONMAN 70.3 Cascais 2021 – and while the format is not his primary focus, his quality as an all round athlete is really not reflected by those results. At Cascais in particular, his late fade on the half marathon was a surprise to me – one I think he will put right here.
Nick Kastelein (AUS) was an impressive third place 12 months ago in what was an exceptional men's field at the time, and so that 'horses for courses' approach certainly can't be overlooked in terms of podium potential.
I'll also highlight Clement Mignon (FRA). He has already been busy this year with fourth (70.3 Lanzarote) and fifth (Challenge Salou), plus he also finished ahead of Jonathan in Cascais, Portugal, last year.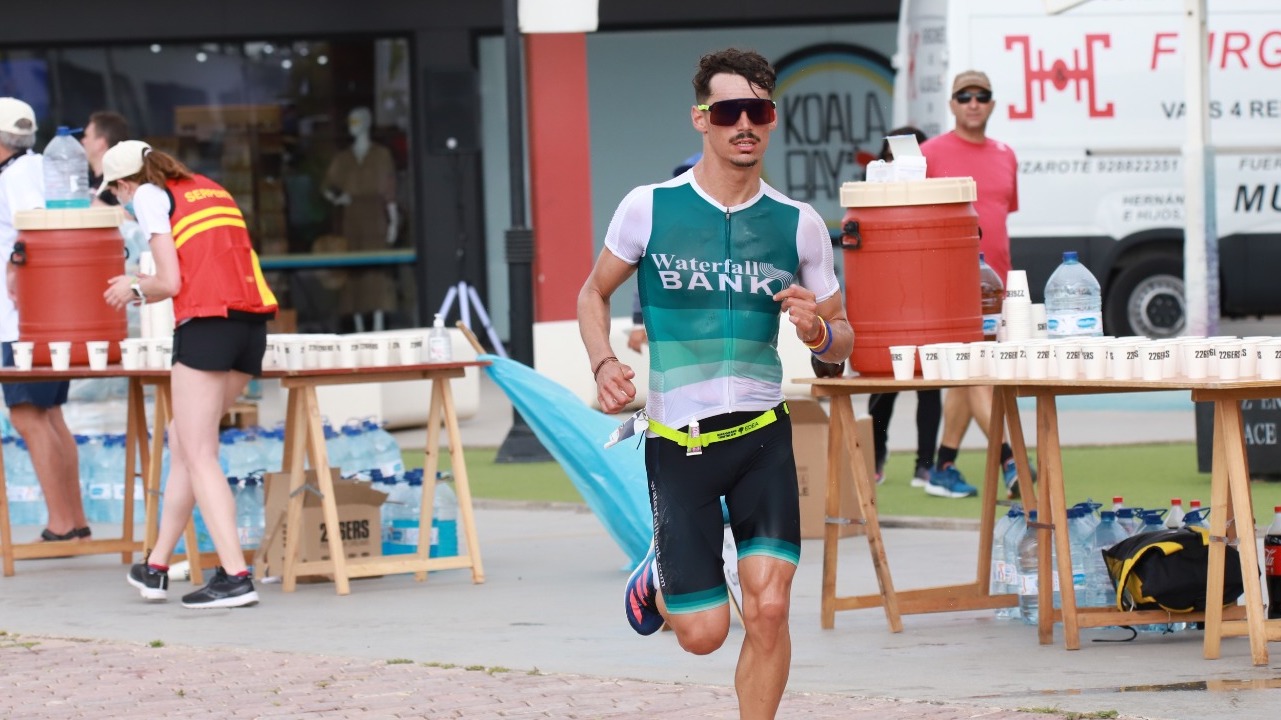 Keep an eye out too for Andrea Salvisburg (SUI). 22nd at the Tokyo Olympic Games, he was fourth last month at IRONMAN 70.3 Dubai and will certainly be pushing the swim pace with Brownlee and Kastelein from the gun.
PRO Women
The good news is that we WILL get to see the defending Gran Canaria champion, Nicola Spirig after all. She has now confirmed she will take part after recovering from that bike crash in early February, as she counts down to her participation in the Sub8 project.
Just two weeks ago Spirig was back in racing action – 'without going to my limits' – with a 2:46:51 run for sixth place at the Zurich Marathon. That was enough for third place in the Swiss Marathon Championship. Nicola totally dominated this race 12 months ago, winning by more than five minutes.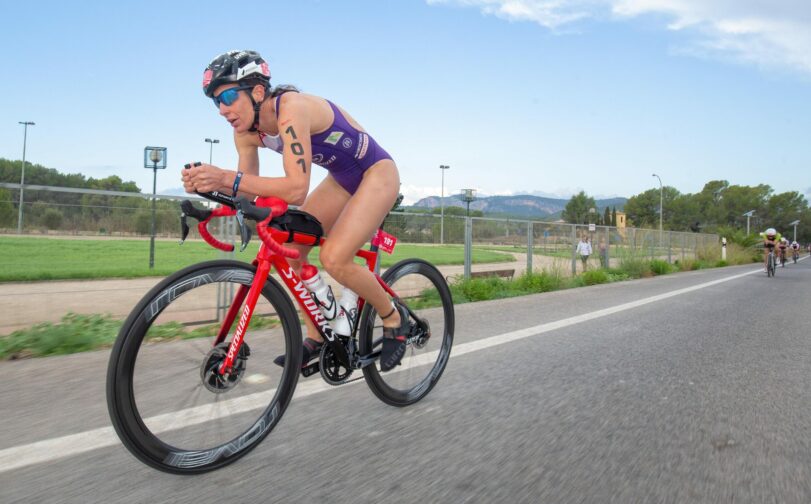 Great Britain's Lucy Buckingham (née Hall) will likely lead the way for at least some portion of the race, given her impressive swim speed. Buckingham put together an incredibly consistent season over the middle distances in 2021, which featured eight podiums from nine starts.
For a change, Lucy may well have some early company with the presence of Sara Perez Sala (ESP). A great swim biker in her own right, Perez Sala will be wanting to make the results headlines away from that painful crash at Challenge Miami. Sara took second place, behind Nicola, 12 months ago.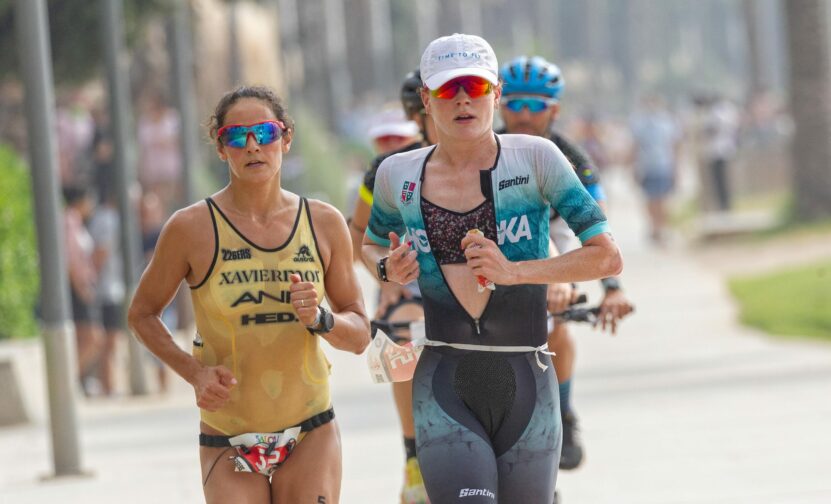 Other notables to watch include Els Visser (NED) and India Lee (second and third, respectively, at Challenge Salou) plus Marjolaine Pierré (FRA), who has consistently shown the run speed to get herself back into podium contention from well down the field at T2. Young, improving fast and very new to the Pro environment, she is learning something every race.
Prize Money: What's on the line?
The prize purse on offer this weekend is EUR 19,000 – with each of the winners collecting a EUR 3,500 share of that total
The total funds will be paid six-deep, as follows:
€3,500
€2,100
€1,400
€1,150
€850
€500
Of course, thanks to the formation of the Professional Triathletes Organisation, financial rewards from performance are not solely from on-the-day performances.
The PTO World Rankings will see a total of $2million awarded at the end of 2022, based up on the final standings in those points tables. The rewards there can be substantial, with a move up or down the rankings system potentially earning you more than any individual event.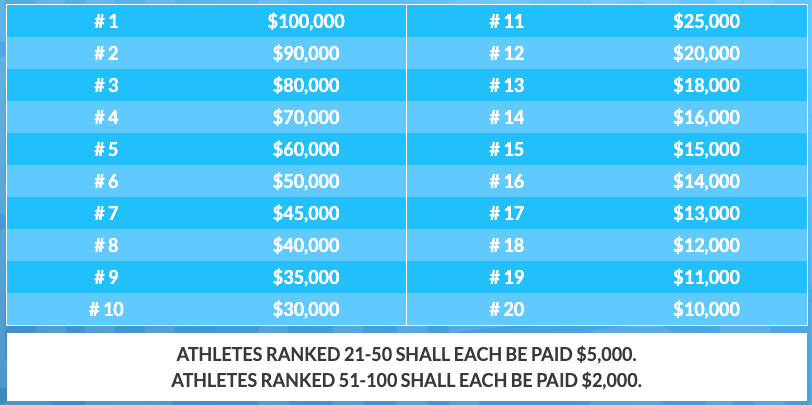 As a Challenge Family event, there's also a third potential source of earnings for athletes too, courtesy of the Challenge Family World Bonus!
Challenge Family offers a $125,000 bonus pot, which is paid out as $25k / $16.5k / $12k / $6k / $3k to the top five ranked male and female athletes across the Challenge Family/CLASH Endurance race season. While we are still early in the season, the USA's Sam Long leads the way in that one courtesy of wins at CLASH Miami and Challenge Puerto Varas.