Drafting and slipstreaming on the bike are hugely contentious topics in long-course racing and Challenge Roth have announced they are taking significant steps to tackle them this year.
Last season was blighted by incidents in the very biggest races when there were at least two contrasting sides to every story – such as Sam Long's penalty in the 70.3 Worlds to various infringements at the IRONMAN World Championship.
And only last week at IRONMAN South Africa there was an eventual DQ resulting from a penalty on the bike which had severe consequences as Justine Mathieux missed out on a podium place, a Kona slot, $9,000 prize money, PTO rankings and more.
'40 fewer motorbikes'
So this latest announcement from Roth is welcome at what already looks set to be one of the strongest line-ups of the season – both men and women – and is an event that gets a 'Platinum' tier billing so will likely be one of the most significant in terms of the PTO rankings.
Race director Felix Walchshöfer says he is convinced changes are needed in triathlon to make races fairer: "The breadth in this year's top field is higher than ever before here in Roth. We as organisers see it as our duty to ensure the fairest and safest race possible. To make this possible, we will significantly reduce the number of bikes on the course. From 2023 onwards, no external media on motorbikes will be allowed on the bike course. In real numbers, we're talking about 40 fewer motorbikes."
There will be an exception made for TV motorbike cameras and drones, albeit they will now accompany the race from a non-impactful angle and be instructed precisely about the permissible scope when filming.
"The influence of motorbikes on racing can no longer be denied," says 2021 Roth winner Patrick Lange. "In a sport that strives for a fair assessment of sporting performance, it should be the organisers' responsibility to eliminate such external influencing factors as much as possible. So I'm pleased the organisers of Challenge Roth have listened to the voices of the professional athletes and have taken care of the problem. No other race organiser has yet taken such a measure for the benefit of the pros."
Open channels of communication
Roth is also keen to increase co-operation between officials and athletes and the number of officials on the bike course will increase from 35 to a minimum of 50 in order to be able to intervene at the very beginning of a possible violation.
And it's good to hear that referees will be asked to make decisions with "tact and a sense of perspective", but also to "intervene consistently in the case of clear violations".
At the pre-race briefing the referees will clearly communicate the applicable rules and expectations to the professionals, with Walchshöfer adding: "The sport of triathlon has become more and more professional in the last 10 years at the top level. Improved communication, clear exchange and contact between athletes and referees are important measures that take this development into account.
"I am very grateful we can coordinate closely here with the federation and the professionals in both the men's and women's fields and move forward together for the good of the sport."
'Strong signal'
Laura Philipp, winner of IRONMAN South Africa last weekend and heading to Roth for the first time in 2023, said, "The year 2022 has shown that the rapid change in the power density in the pro field does not harmonise with the existing rules. The increased media interest in our sport is brilliant, but has exacerbated the problem.
"It is a strong signal that Challenge Roth and Felix Walchshöfer want to proactively solve these problems and are already aiming for changes for the event in June, which needs an event of the highest level."
We've already referenced the impact of the PTO rankings in the season's highest-calibre races and PTO athlete board member Laura Siddall, who herself has an incredible record at Challenge Roth, welcomed the changes: "It's really great Felix and the Challenge Roth team have taken the time to sit down and listen to the pro athletes, and that a great conversation could be had between athletes, Challenge Roth and the technical officials, in how to further the race and sport and ensure fair and equal racing.
"Over the years Roth has taken on the feedback and made positive changes, especially for the women's field. This year the conversation is about drafting and media bikes, and how to use different cameras and technology to get great images and footage of the race, but not impacting the athletes racing directly. It's really positive and exciting and the athletes are grateful for these engagements."
TRI247 says…
All of the above measures have to be massively applauded and are clearly steps in the right direction.
Few races in 2023 will match the star quality on show at Challenge Roth so it provides the perfect shop window to showcase these improvements.
But we can't help feeling a slight twinge of disappointment that they haven't gone a step or two further.
For the headline on their initial statement was 'Roth organisers continue pioneering role in fair play in triathlon' which briefly raised hopes that this could be the highest profile event yet for the RaceRanger draft detection technology.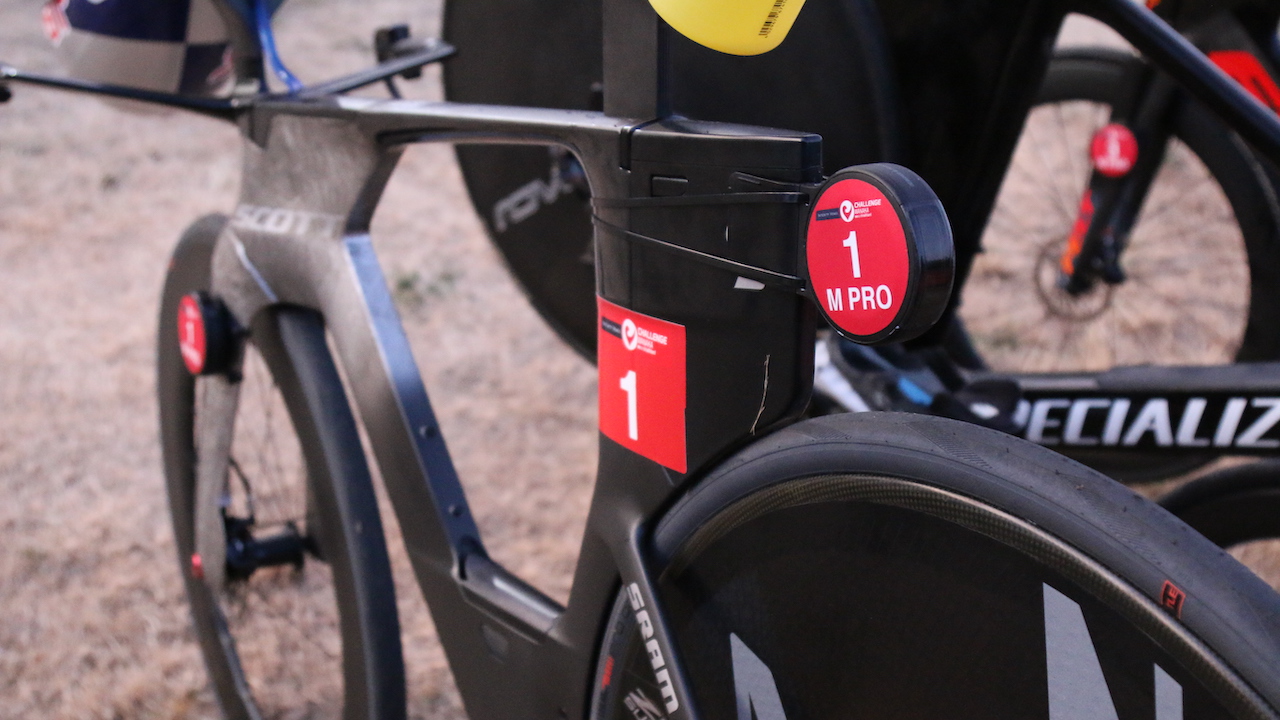 It was trialled successfully at Challenge Wanaka earlier this season (and again at IRONMAN New Zealand last weekend) and it is to be hoped the positive momentum can now lead to it being adopted more widely. Sebastian Kienle – a former Roth winner, who will toe the line at the German classic for the final time this year – was certainly among the fans of this new tool.
It's the perfect tool for the perfect time

Sebastian Kienle on his RaceRanger experience at Challenge Wanaka
There's surely also a case for more transparency. So many other sports now have referees mic'd up, in front of the camera, explaining decisions to the public and more.
Yet even in triathlon's very biggest events we very rarely get to see the infringement – leading to vastly different accounts and perspectives which in turn generate misunderstandings on all sides.
Surely GoPro cameras – other brands are available – or similar for each referee can't be beyond the realms of possibility. If nothing else that would eliminate straight away any debate as to whether a penalty card has been shown. And it could also allow for cross-checks, second opinions and much more.
UPDATE: Shortly after this article was published we spoke to race director Felix Walchshöfer in relation to our questions about both RaceRanger and GoPro.
Discussions about both have taken place – to an advanced point in the case of RaceRanger – and that's worth a separate piece in its own right which we've published here.