With maximum points in the series so far this year, courtesy of his victory in Montreal, American Chase McQueen is one of the main contenders for the Esports World Championship title up for grabs at the Arena Games Triathlon Grand Final in London this weekend.
McQueen, #52 in the latest World Triathlon rankings, has developed a knack for Super League racing over the past 12 months. Two fifth-place finishes at the Arena Games in Munich and Singapore last year were backed up by a creditable eighth place finish in the Super League Championship Series last fall.
Most recently, the American finished on the podium at an Americas Cup in Mexico over the Olympic distance, and will come into this weekend's race with his sights set at the very least on a third consecutive podium for 2023.
Challenge just to make the final
Following his win in Montreal, McQueen shared that his training has been going from strength-to-strength. Having recently made the move out to Boulder with partner Gina Sereno, the young American is keen to see the results of a winter's hard work in Colorado come to fruition in London.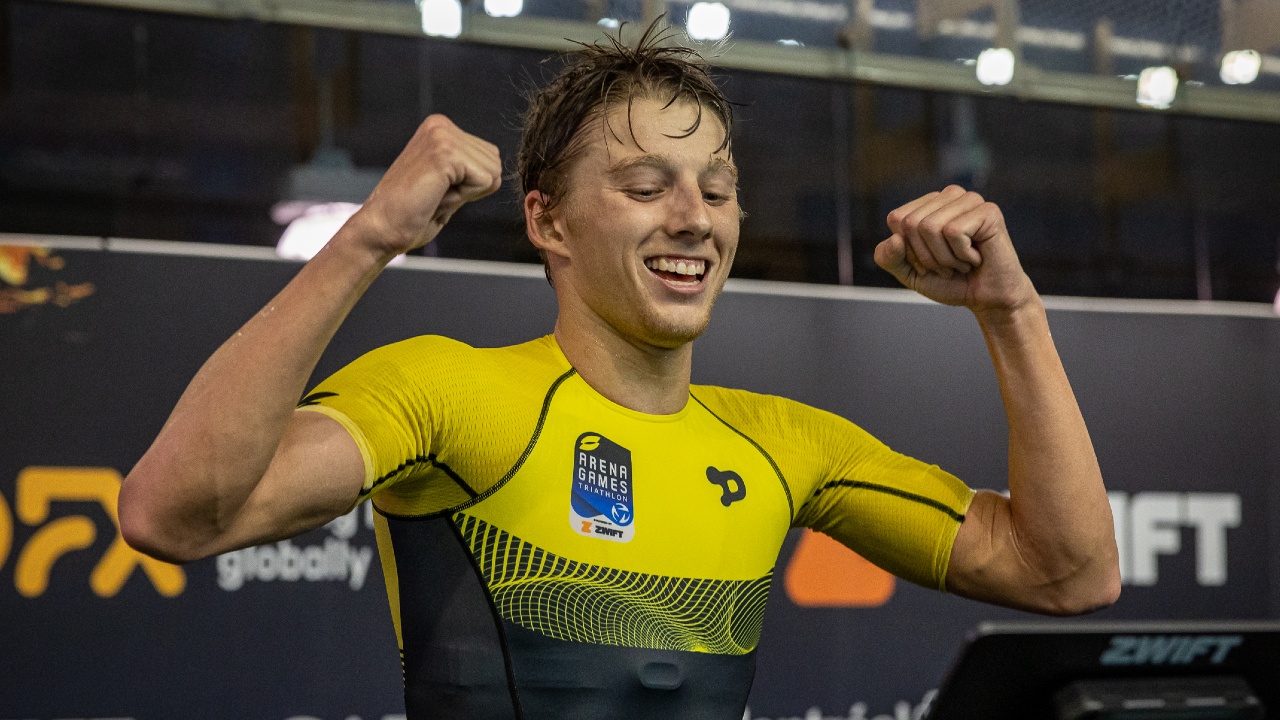 "Training post-Montreal has been really great. In Montreal, I only had about 5-6 weeks of really consistent training in the legs. Now you almost have double that time, and I feel like things have progressed really well. I'm finally settling into the environment here in Boulder, surrounded by a great team and great athletes, and I'm feeling ready to go."
Despite drawing a lot of confidence from such a solid block of training, McQueen is conscious that performing in London will be no easy task. By now a well seasoned Super League racer, the American knows better than most the rigours of the super short formats.
"Heading into this weekend, I'm really excited to get there and get going. It's another great opportunity to test myself against some of the best guys in the world. I know it's not going to be easy, even to make the final, so I'll have to bring my best on Friday and Saturday if I want to be competitive at the front."
World title brings added expectations
Whilst not so hotly contested as the WTCS World Championship title, winning the Esports World Championship is no easy feat. With the likes of Olympic bronze medalist Henri Schoeman, IRONMAN World Champion Gustav Iden and Arena Games veteran Justus Nieschlag on the start line, winning in London will require a ton of work.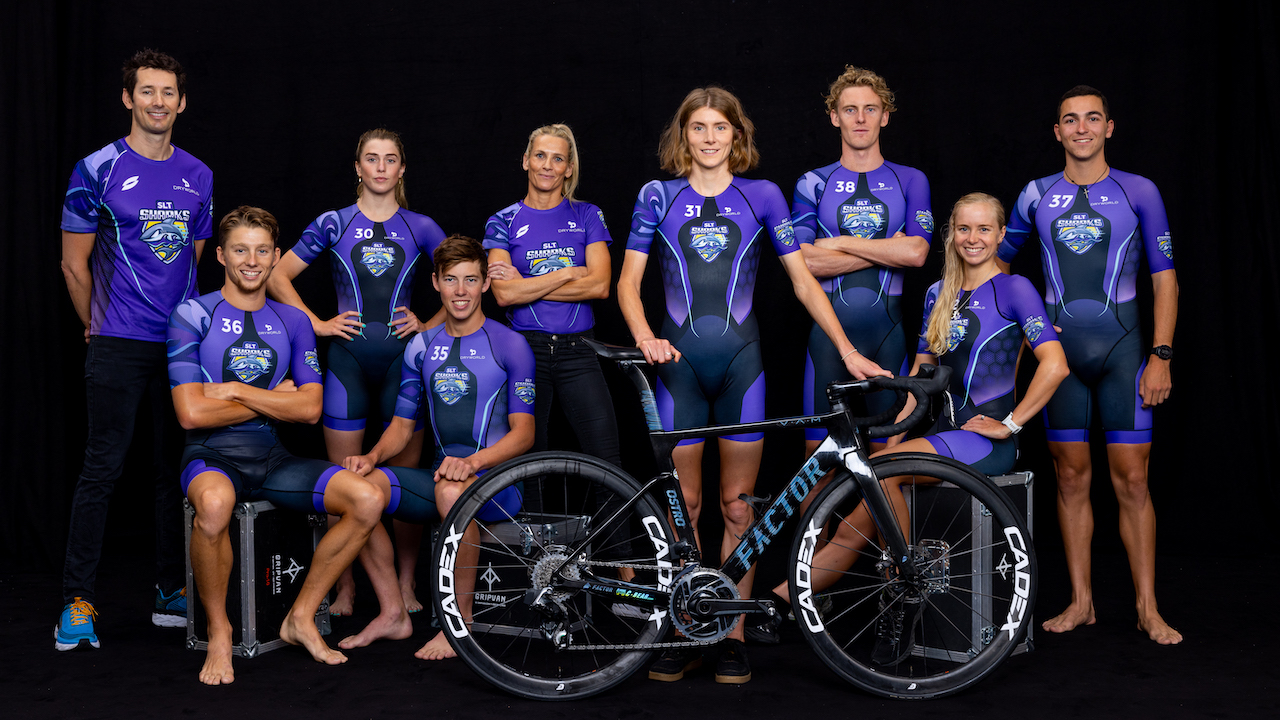 McQueen is aware of the competition he will be up against in London and also acknowledges the added pressure that a race for the world title brings. But above all else, shares that he is simply grateful to be in this privileged position in the first place.
"I'd say the race for the world title brings a little more pressure to London, but I'm still trying to handle it the same. I'm just going to do my best to control what I can control, and get the best out of myself on the day. If I leave it all out in the arena, I can live with the results. When I take a step back and think about the position I'm in, it's hard not to just feel grateful and excited."
With so much quality in the field, and Schoeman in particular looking like he is rediscovering his form of old, McQueen will need to pull out all the stops to come out on top. As always in Super League racing, the American underlines just how important it will be to get the little things right.
"To win this weekend, it's going to take everything I have. I know I need to be at my best swim, bike and run, but apart from that I also need to be flawless in transition. With such a good field and so many great competitors, I'll need to be firing on all cylinders and doing the little things right. If I want to win, I've got to be fearless. Head, heart and cahoonas – that's what it's going to take."
Paris on the horizon
After his last foray in the virtual world for the season, McQueen will turn his attention to the WTCS calendar, and the all-important pursuit of Olympic points, as he works towards his dream of racing at the 2024 Paris Olympics and becoming an Olympian.
"After this weekend, my focus shifts to the World Triathlon circuit and trying to get some crucial Olympic points for the Paris qualification. The WTCS race in Yokohama in May will be my next race, but the rest of the season will have lots of exciting races, including the Super League Championship Series later in the year."
On the topic of the SLT Championship Series, McQueen commends the event's capacity to act as a springboard for developing athletes, with the ability to compete requiring a bunch of attributes that are integral to triathlon success.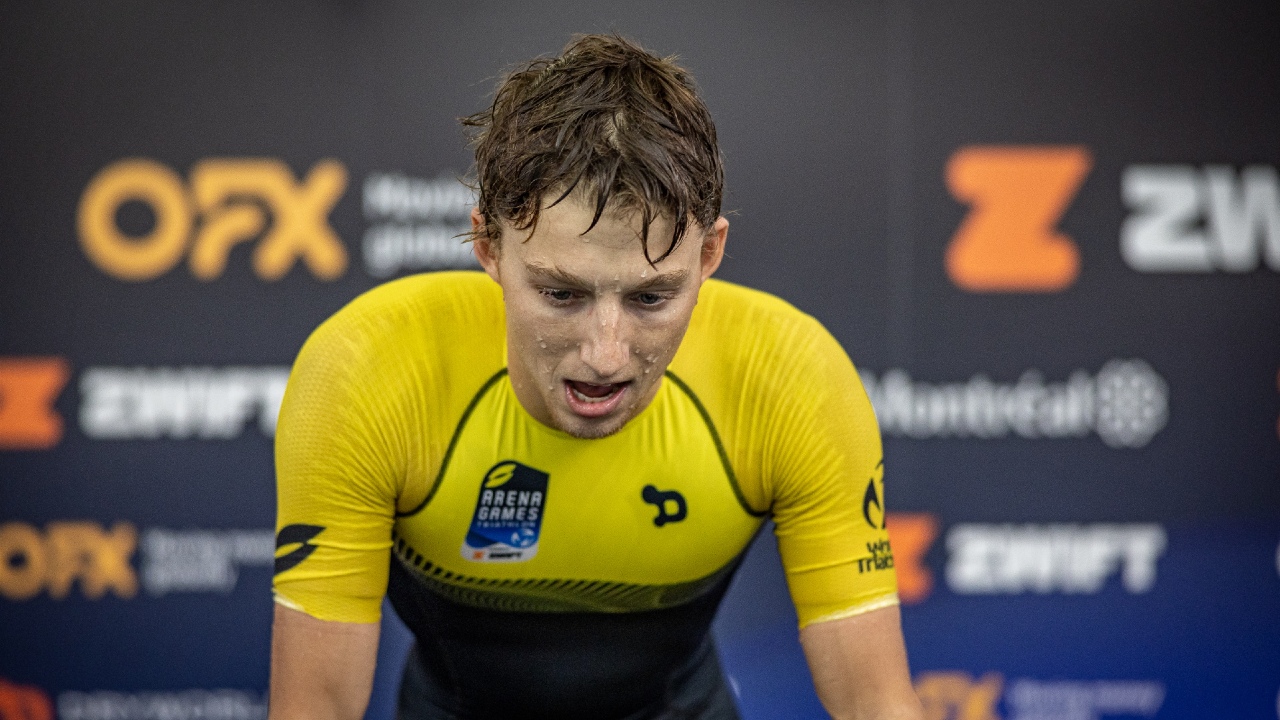 "Having raced both the Championship Series and the Arena Games, I think there is a strong correlation of success in both. You've seen it kick-start a lot of people's success, and that's not an accident.
"The Championship Series takes talent as well as some intangible race tactics and an intuition to be competitive. In the Championship Series, everything moves a lot faster, and you have a very deep field with the best guys in the world, so it challenges you in every way."
For a full preview of this weekend's Arena Games Triathlon London Grand Final, click here.