This is our preview of the Commonwealth Games 2022 Paratriathlon races – you can read full race reports on how Dave Ellis claimed men's gold and teenager Katie Crowhurst romped to victory in the women's race.
The Birmingham 2022 Commonwealth Games will see Paratriathlon competition makes its second appearance at the Games, having debuted four years ago in Australia.
Para-sport at the Commonwealth Games is fully integrated into the programme of the event, and para-sport medals count in a nation's medal tally in exactly the same way as a medal in the Individual events or Mixed Team Relay.
Categorisation
In international paratriathlon competition at European and World Championships, there are currently six different paratriathlon medal classes, but only one of those will be included on the Birmingham schedule.
Four years ago in Australia we saw the Wheelchair (PTWC) competitors showcase their talents, an event which saw double gold for Team England, courtesy of Joe Townsend and Jade Jones.
In Birmingham we will be seeing the Visually Impaired (PTVI) athletes racing, and as noted below, athletes from the home nations can be expected to feature strongly.
Course
The Paratriathlon racing in Birmingham, in line with typical international competition, will be over the Sprint distance format.
The opening 750m, one-lap swim will take place in Powell's Pool, the largest of the seven lakes within Sutton Park.
The 20km bike leg comprises of four laps, starting in Sutton Park and then heading out towards Boldmere Road, Jockey Road, past Boldmere Golf Course and then return into Sutton Park for the turnaround.
The run will be two laps within the grounds of Sutton Park.
Format and Rules
Unlike the individual Elite Men / Women races and Mixed Relay that we will also enjoy in Birmingham, the paratriathlon event is a non-drafting race.
Not all athletes will start together, as the degree of visual impairment of the athletes will determine how the race actually starts.
Athletes who are categorised as PTVI1 (athletes from totally blind, to some light perception) will start first. Athletes categorised as PTVI2 (severe partially sighted) and PTVI3 (less severe partially sighted) will then start together, with a pre-determined offset time relative to the PTVI1 athletes.
For the Men this is 2min 46 seconds and for the women this is 3 mins 19 seconds.
The medal order will be reflected by the order crossing the finish line. Thus, while there is sub-division with the sport classes (1/2/3), there is one PTVI race per gender.
Visually impaired athletes complete the entire race alongside a guide:
In the swim, the athlete must be tethered to their guide by way of an elastic rope, which must be bright or reflective in colour, up to 80cm long with no tension. The guide cannot 'propel, push or pull' the para triathlete in order to gain an unfair advantage
The bike section is completed on a tandem bicycle.
During the run, the athlete must be tethered to their guide. While the guide may assist an athlete who has tripped or fallen, they cannot push, pull or otherwise propel the athlete at any stage.
At the finish, the guide must be beside or behind the para athlete, but no further than the 0.5 metres maximum separation distance.
Date, times, how to watch
The Paratriathlon event takes place on Sunday 31 July 2022.
The Men start first (1101 local time), with the women five minutes later at 1106 local time. Applying those offset above – just to check you've been reading and doing your homework! – that should actually see the following happen in very close order:
11:01:00 – Men's PTVI1 athletes start
11:03:46 – Men's PTVI2 and PTVI3 athletes start
11:06:00 – Women's PTVI1 athletes start
11:09:19 – Women's PTVI2 and PTVI3 athletes start
The BBC is the host broadcaster for the Commonwealth Games in the UK and you can expect round-the-clock coverage, across their portfolio of terrestrial TV, red button, iPlayer and online services.
Event favourites – Men
You'll struggle to find anyone predicting anything other than a gold medal performance in Birmingham from Dave Ellis (Team England), and guide Luke Pollard. Dave is ranked #1 in the World Triathlon Para Rankings and is the reigning World, European and British champion – all titles he has won many times over.
Dave and Luke started the Paralympic Games in Tokyo as the very short-priced favourites for gold, but a bike mechanical left them unable to finish the race. Having not been able to race at Rio 2016 either, when Men's PTVI was not included as part of the programme on triathlon's debut at the Paralympic Games, this feels like a long overdue opportunity. It is one I fully expect Dave and Luke to take, and given some of the issues both have gone through in recent years, would be richly deserved.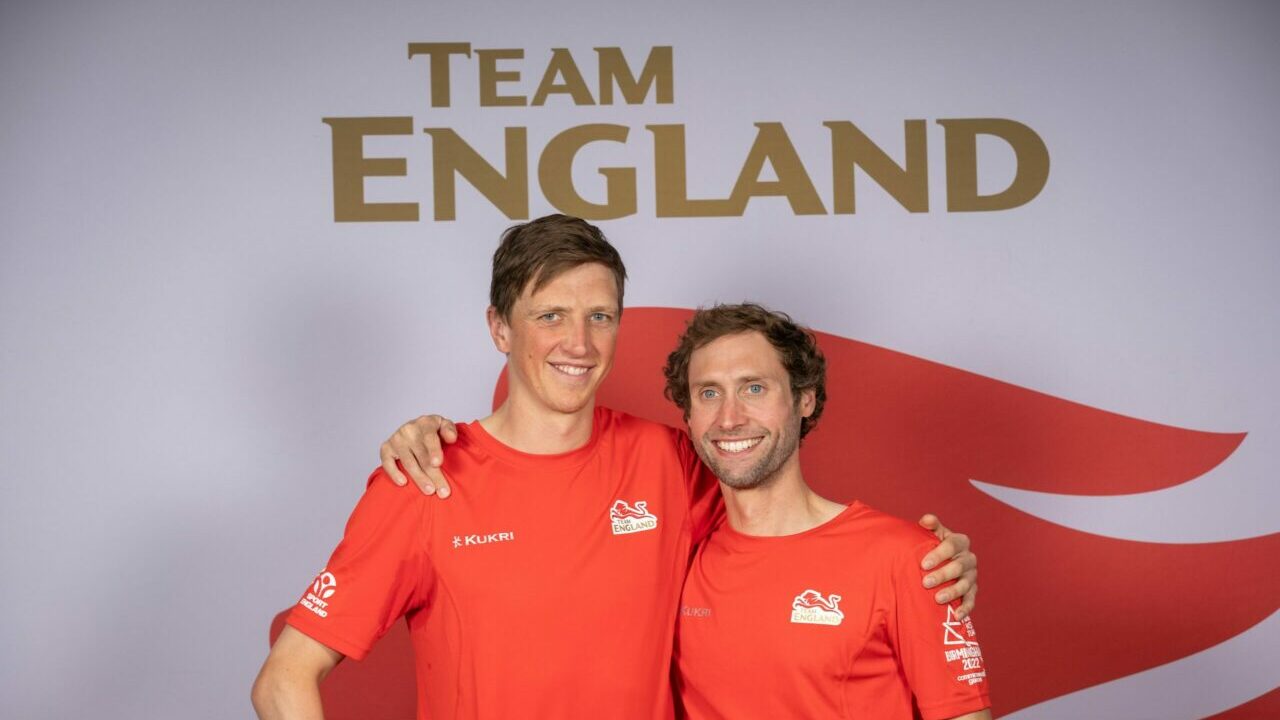 With the Ellis/Pollard combination the clear favourites, silver and bronze should see a good battle between Oscar Kelly (Team England – guided by Charlie Harding), and Jonathan Goerlach (Team Australia – guided by David Manwaring).
At just 21, Kelly is still new to the international scene but making great progress. Sixth at the World Championship last year in Abu Dhabi, he recently finished a close second at the World Triathlon Para Series in Montreal – more than three and a half minutes clear of Goerlach, who finished fifth.
That was their only meeting to date, but it indicates to me that rapid progress is being made – and I make Kelly/Harding my picks for silver, ahead of Goerlach/Manwaring for bronze.
Event favourites – Women
Just as with the men, there is a clear favourite for the women's event, where Team Scotland's Alison Peasgood – guided by Hazel Macleod – is the athlete with the most impressive C.V. She is currently #2 in the World Triathlon Para Rankings.
That duo earned Paralympic Games silver six years ago at Rio 2016, and Alison, like Dave Ellis, has earned a host of European and World Championship titles over the past decade. Just two seconds away from another Paralympic Games podium last year in Tokyo, she finished 2021 with a bronze medal at the world championship in Abu Dhabi.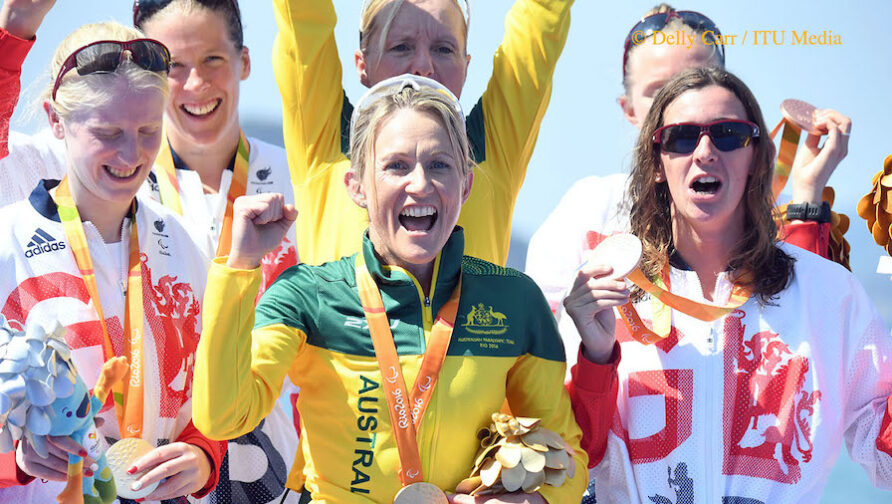 If Peasgood is to take the gold, it's unlikely to be easy however. Canada's Jessica Tuomela (guided by Emma Skaug) was barely a minute behind Peasgood in Tokyo and has the experience of racing internationally for many years now.
In something of a parallel to the Team England men, Katie Crowhurst is the new kid on the block, guided in Birmingham my the very talented Jessica Fullagar, who has been impressive in the British Triathlon Super Series this year, winning by some margin in Leeds.
Crowhurst's first paratriathlon start was little more than a year ago at the British Championships, and she raced for the first time with Fullagar at the 2022 edition very recently. Having been commentating at both of those events myself, it was impressive to see her progression over that 12 month period.
That should be a really interesting race, since as a PTVI1 athlete, Tuomela will start first which will mean that Crowhurst (PTVI3) will be chasing from the start, given that 3:19 offset. I have a feeling that the youngster from Berkshire will rise to the occasion and with a home crowd behind her take the silver, ahead of the Canadian.