Another UK-based race for Lucy Charles-Barclay
Joe Skipper is the top-ranked male on the start list
Another week, another race, another distance and different format. Lucy Charles-Barclay has certainly been making the most of every opportunity this year, and she will line-up this Sunday as the headline name at the PTO-supported Dorney Triathlon in Eton.
With the implications of COVID, the Professional Triathletes Organisation have been regularly opening their athlete support cheque book for races around the world over the past 18 months. In the UK, during 2020 the PTO provided prize purses towards the Helvellyn Triathlon and Outlaw X, and on the schedule in 2021 – so far at least – we have this week's Dorney event, followed by the Outlaw Half Holkham in a couple of weeks time.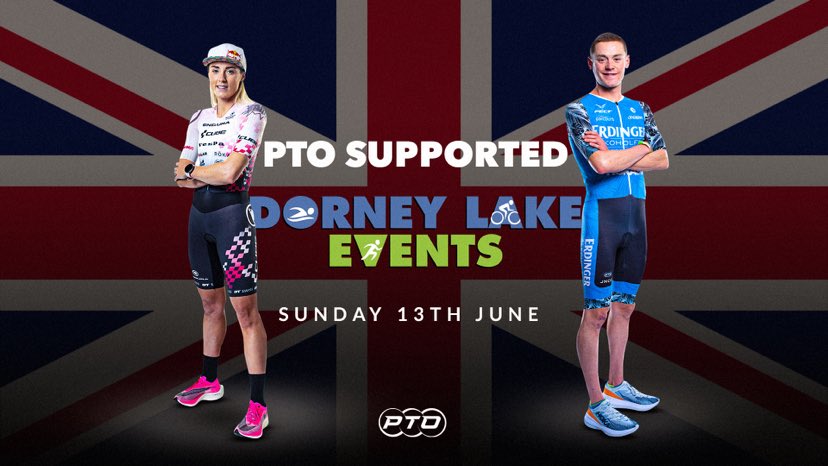 £12,000 is the prize pot this weekend, with the distances of 1.8km swim / 60km bike (12-laps) / 15km run (3-laps). It's not quite the Daytona International Speedway… but being happy on the aero bars is a must, as anyone who has ever raced at Dorney Lake can confirm.
PRO WOMEN
Lucy Charles-Barclay has had a great season – Miami, Arena Games, Olympic Swimming Trials, WTCS Leeds – but I'm guessing she has her eyes on a win this Sunday!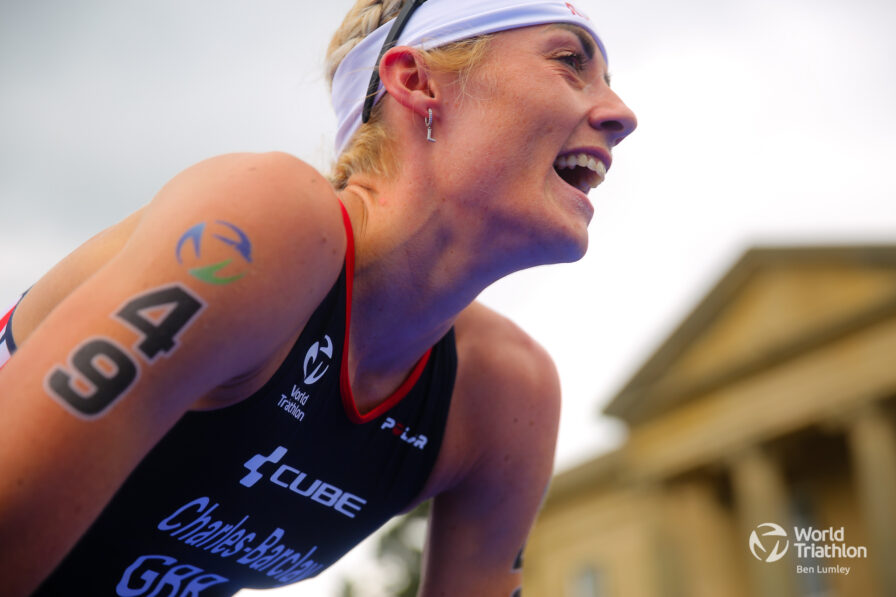 While she'll certainly start as the strong favourite, when it comes to time-trial courses, then Kimberley Morrison will be looking forward to this one. Second last weekend and another National TT Champs podium, it will be another chance to put some big watts (and optimised aerodynamics), through her new SCOTT Plasma 6. That effort suggests she's well recovered from IRONMAN Tulsa.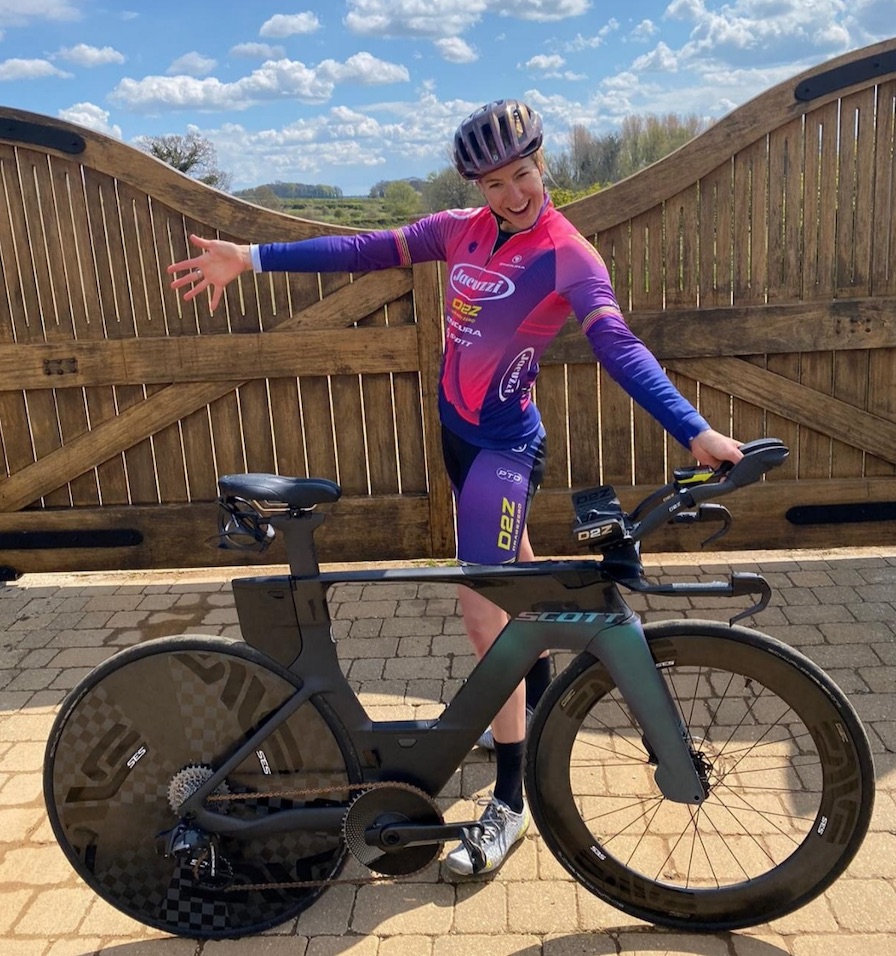 Nikki Bartlett has also been mixing up the formats, with perhaps the busiest schedule of anyone. Third two weeks ago at the TradeINN International over the full distance (in what she described as her best performance to date), just six days later she guided Alison Peasgood to Bronze at the AJ Bell World Triathlon Para Series Leeds. Nikki is another who can produce big power on the bike, and has spent plenty of time getting aero too. She has good reason to be looking forward to the weekend:
"Heading back to the lake has special memories for me. I haven't raced here since I was a rower on the GB Rowing World Class Start system. So it holds special memories for me. I love interacting with AG athletes, the wider community and sending it back and supporting grass root events."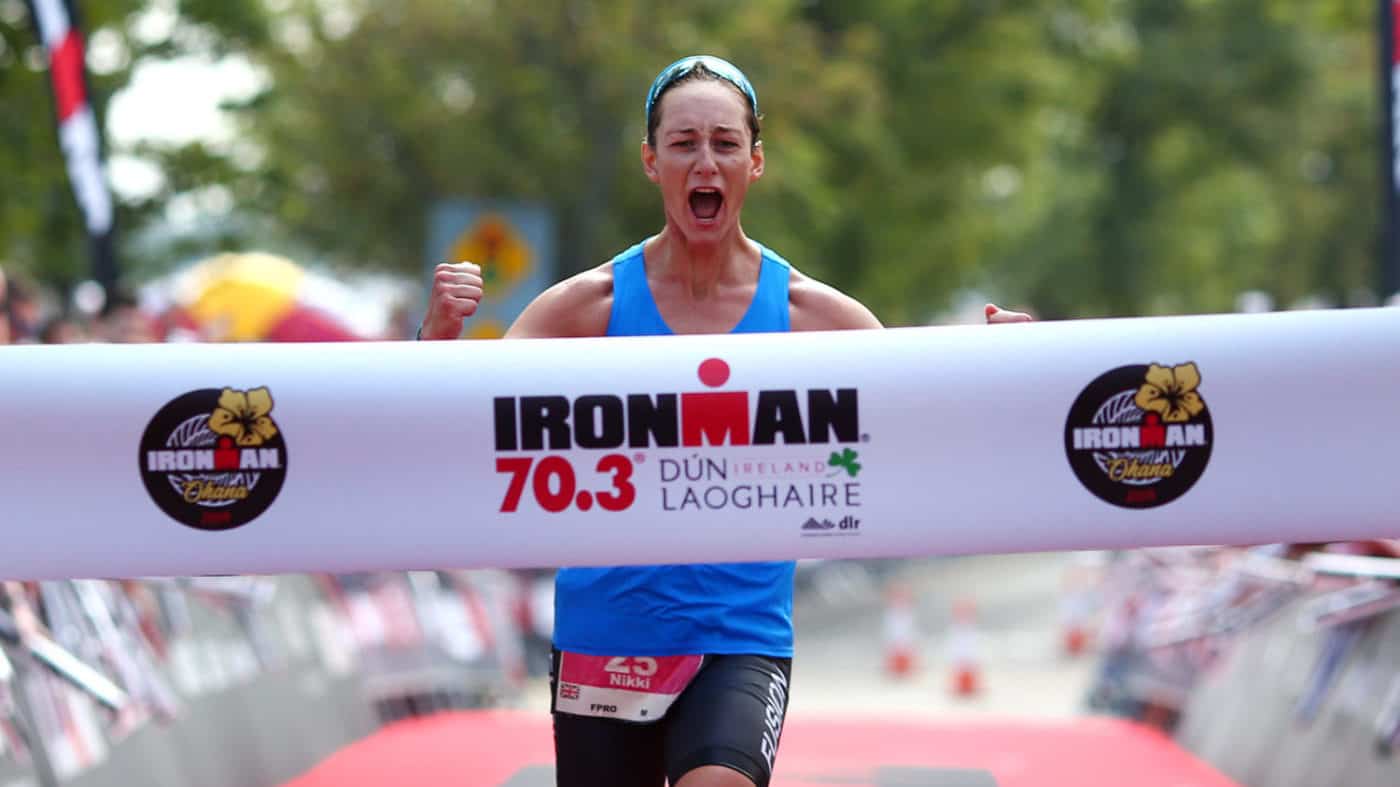 Unlike those above, India Lee has been impacted by travel restrictions and cancellations in her plans, so is more than excited to finally get racing again on Sunday. With several IRONMAN 70.3 wins on her C.V. already, the former ETU European Elite Champion will relish another 'Battle of Britain'.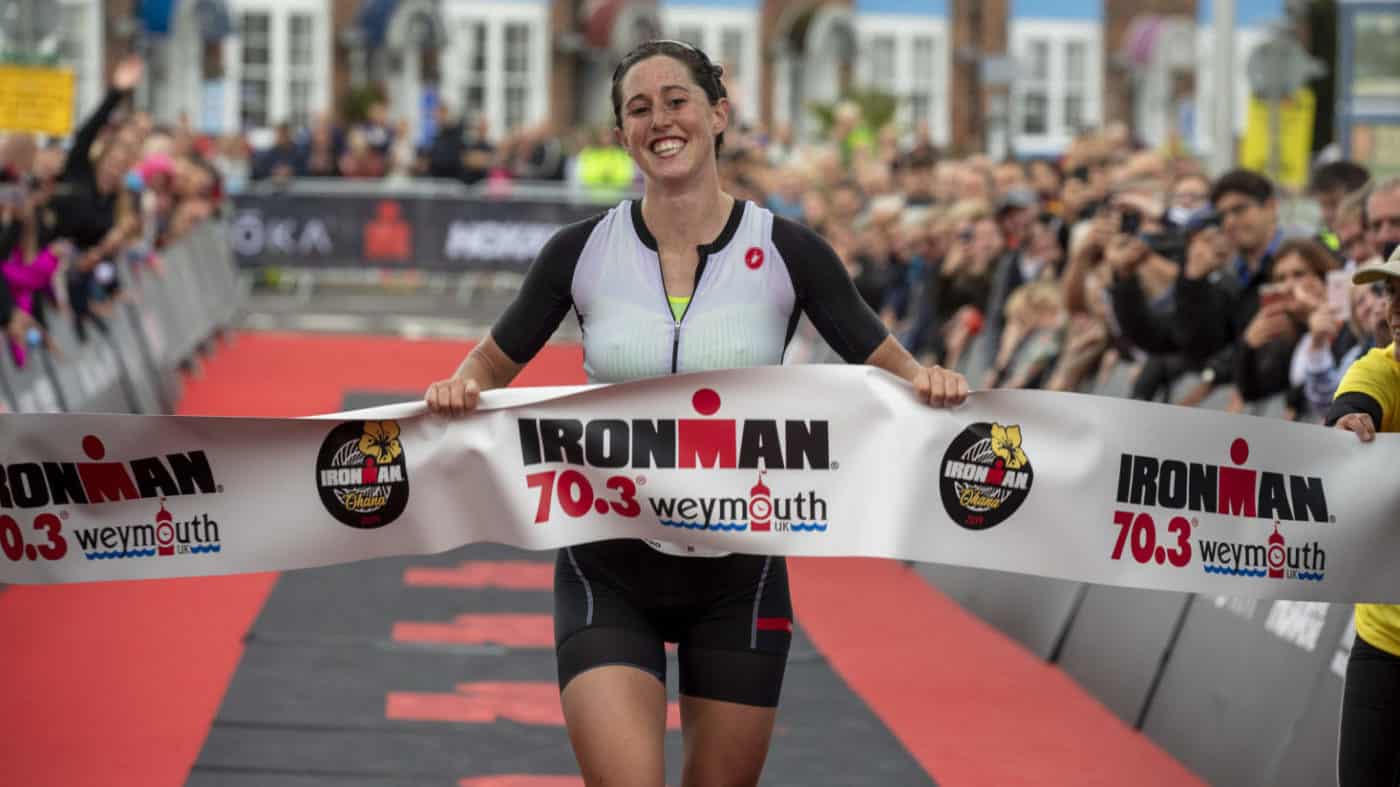 Ruth Astle has raced at polar opposite ends of the racing spectrum so far in 2021. From the SLT Arena Games London (a real case of 'into the fire'), she was far more at home at IRONMAN Tulsa, where she finished seventh. Few athletes will be more aero – but she'll need to be, as there'll be some swim deficits to make up on arrival at T1. Having spent much time with the local Ful-On Tri Club, I'm pretty certain that Dorney Lake will be a venue that she knows very well.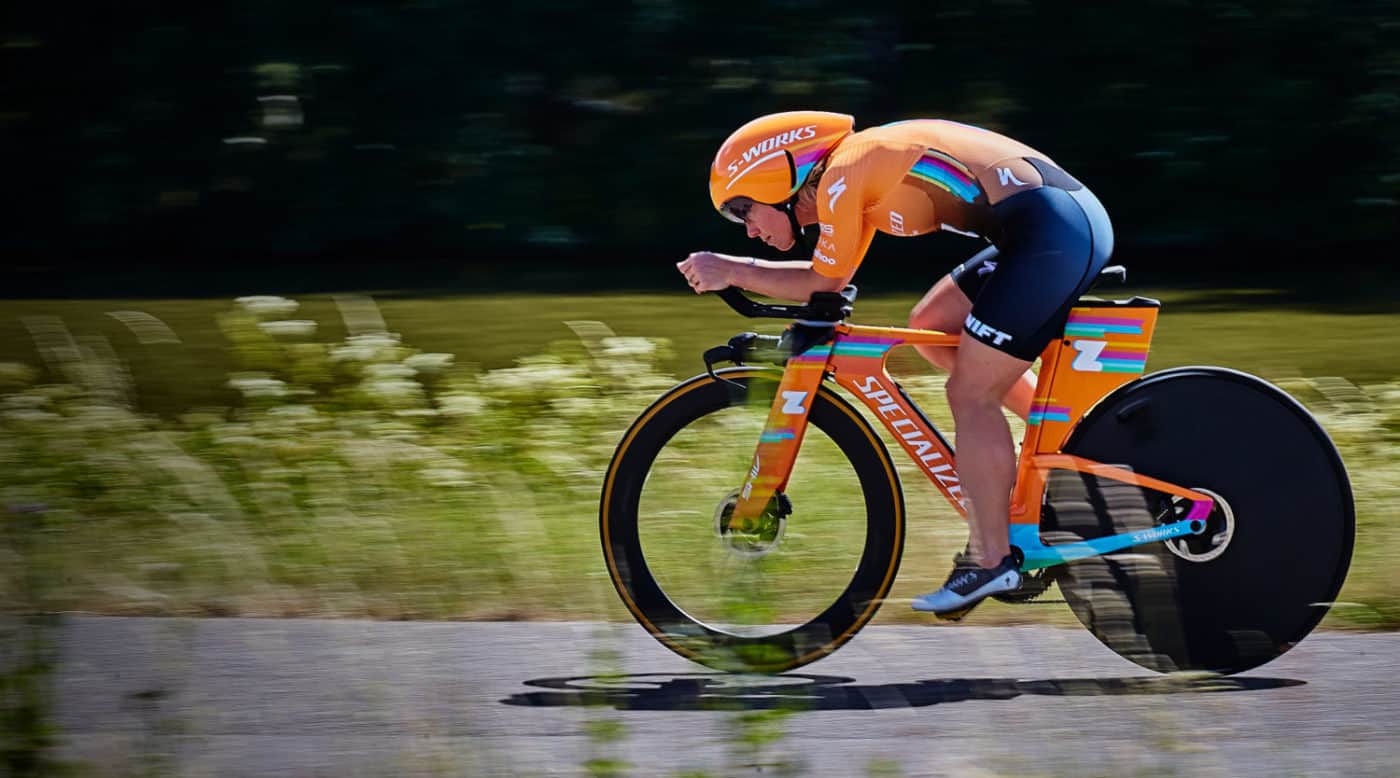 Always highly regarded in her draft-legal racing days for her killer swim speed, it will be interesting to see if another 'Lucy', Lucy Hall, can stick with the inevitable pace-setting of Lucy Charles-Barclay through the opening swim. First out of the water at the PTO 2020 Championship, Challenge Daytona, would suggest that we should be looking for two athletes solo at the front of the women's swim, very early.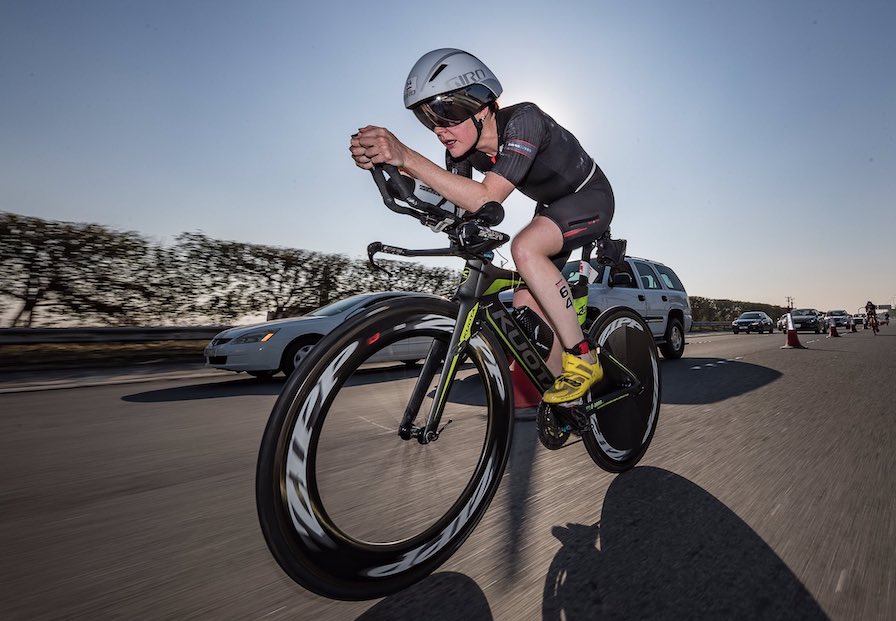 Tara Grosvenor describes herself as, "Fairly new to professional and taking every opportunity to learn, improve and 'make the boat go faster'" She's doing a solid job in that regard, earning a Kona Pro slot recently at IRONMAN Tulsa, after some challenging times at the end of 2020.
"I have never raced a closed circuit race, so excited for that experience. Also excited to learn how my body will respond racing so soon after an Ironman. Racing on UK soil, in a pro only and slightly shorter event. Keen to trial some new race kit too."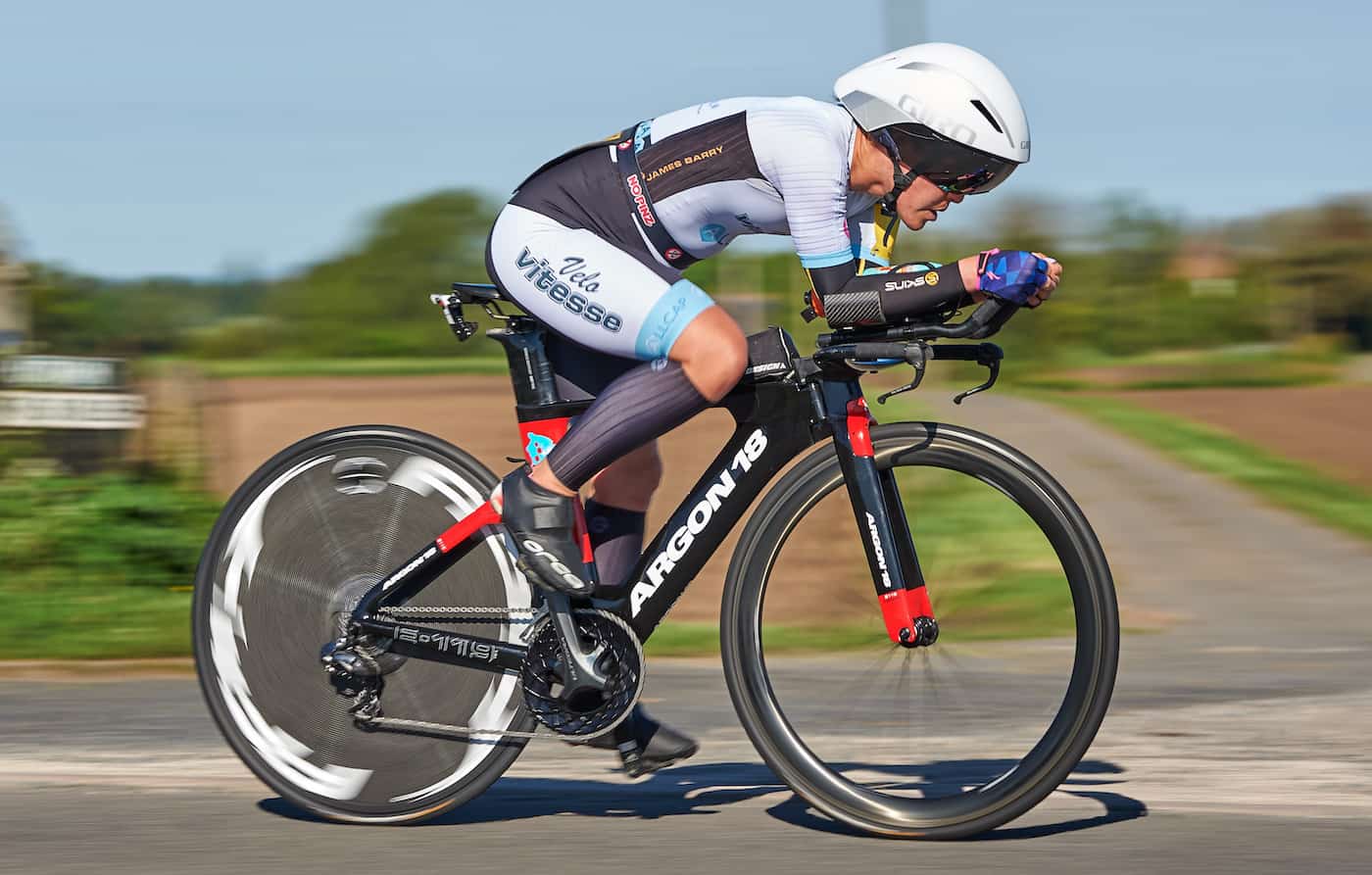 Henrietta Tarasewicz might not be a name that springs immediately to mind, but 'Henny' has extensive and distinguished multisport credentials. Winner just a few days ago at the Eastbourne Triathlon, she was one of the best British junior athletes around in the early 2000's:
"I am a former World Junior Duathlon Champion and European Junior Triathlon silver medalist and now mum of two, who is making a comeback to elite level racing. My maiden name was Freeman, so some people may remember me as Henny Freeman, as well as my younger brother Olly Freeman, who was a very successful elite short course athlete.
"I'm just looking forward to racing! After 15 months of Covid interruption, I'm really grateful to be on a start line with the chance to test myself alongside some of the best talent in British female triathlon."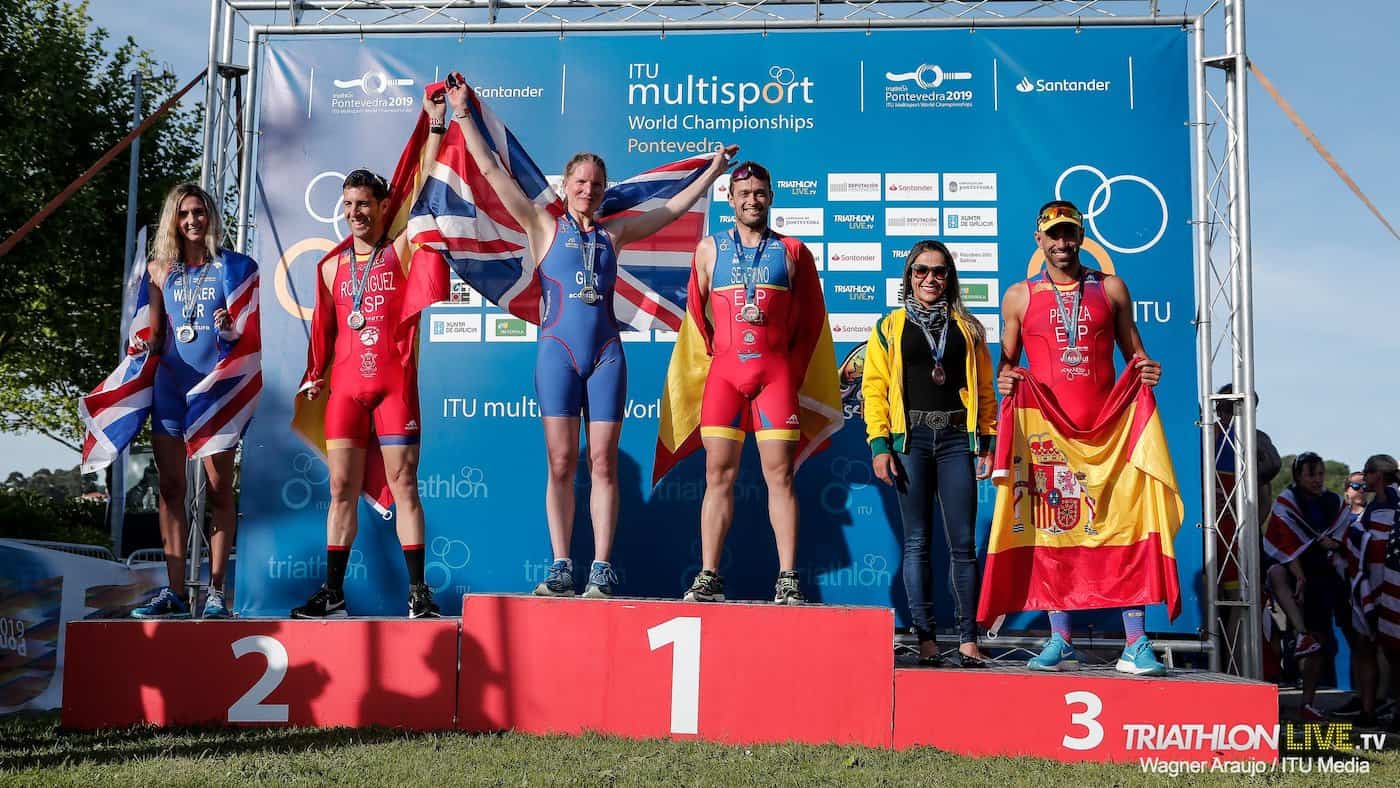 PRO MEN
Currently ranked at #10 in the PTO World Rankings, might suggest that Joe Skipper should be a clear favourite this weekend – but I don't think it will be quite that straightforward and not easy work. Joe certainly knows how to TT (for 12 hours, if needed!), but I'm sure he won't mind me saying, that his middle-ish distance C.V. doesn't hold a candle to many of his exceptional full-distance results. This might be a good chance to turn that trend around.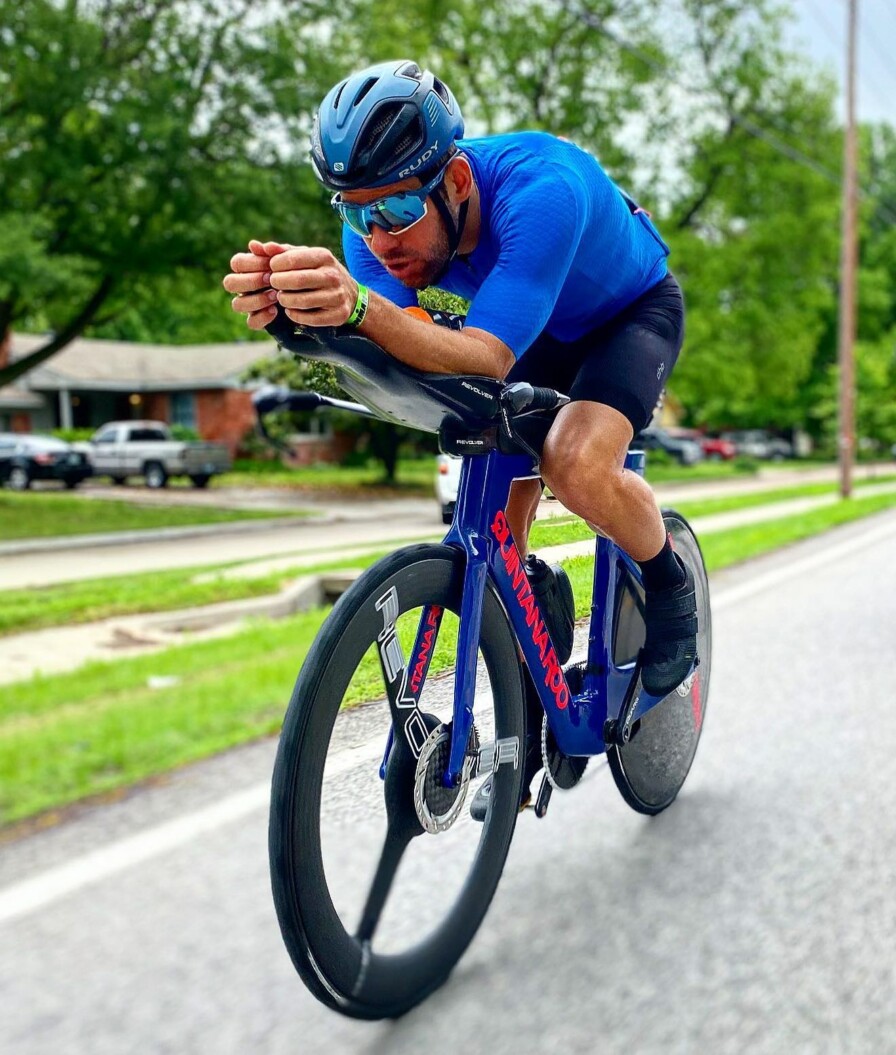 The man perhaps most likely to challenge Joe is Thomas Davis. Tom had a disappointing and frustrating race two weeks ago in Spain, but with some ETU European Cup racing background combined with his regular middle distance racing schedule, this hybrid distance would look to suit him perfectly. He's another that you know will arrive with aerodynamics absolutely dialled.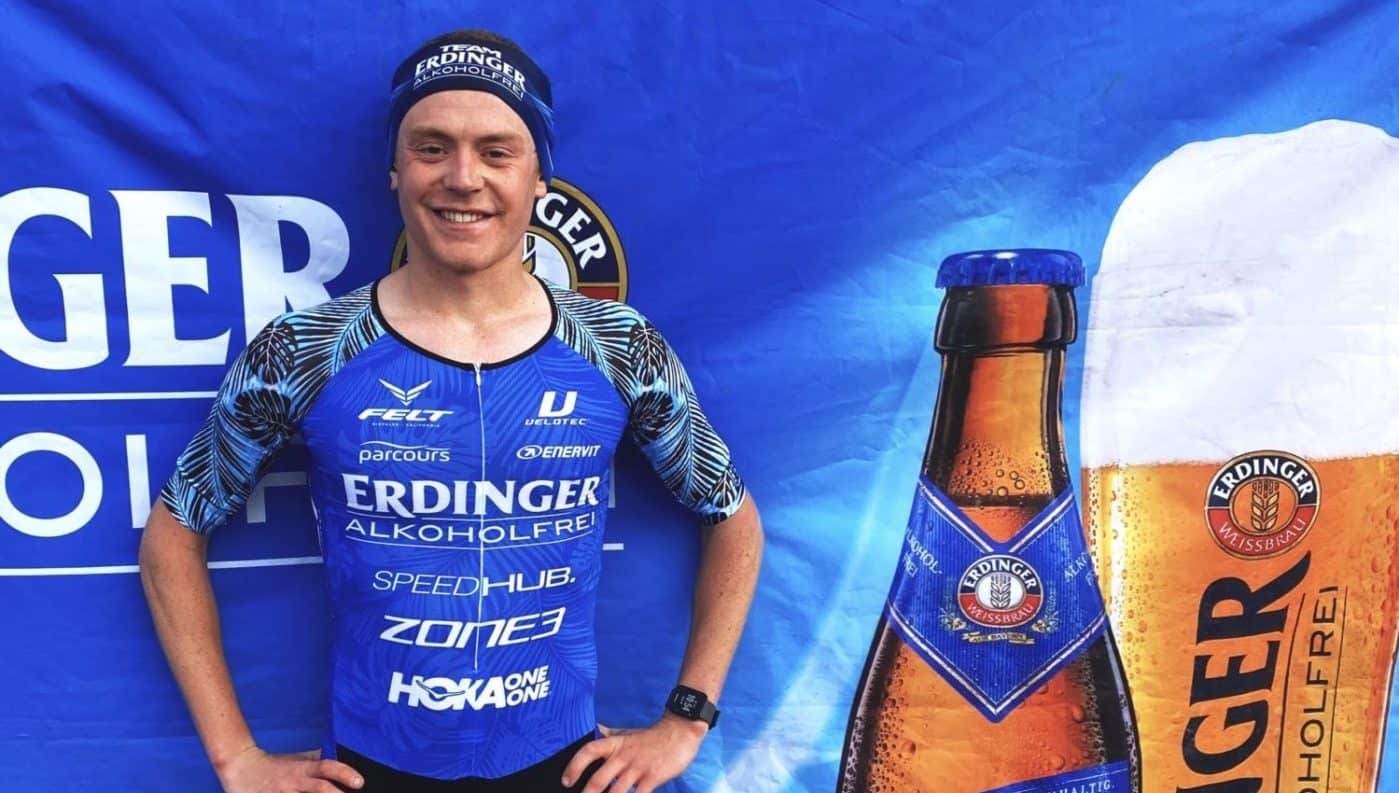 Sam Wade is the third-ranked athlete on the start-list (PTO #157), and like Joe (HERE) and Thomas (HERE) has also been part of our Pro Bike series this year. You check out his ride HERE. Sam has a win over Tom from Challenge Lisboa 2019 (3rd and 4th, respectively), so they will renew rivalries again.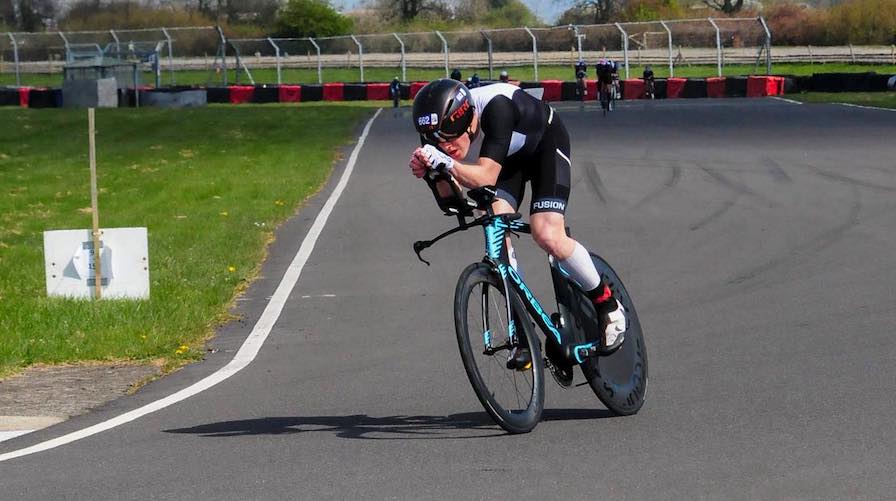 Leon Chevalier is a UK-based French athlete, that is being supported during his first year in the Pro ranks by Susie Cheetham. 11th recently at Challenge Gran Canaria does not sound like a headline-grabbing result on paper, but when you re-check who was racing, well, he still left plenty of quality athletes in his wake. It was also hot that day, something that could be a factor on Sunday too.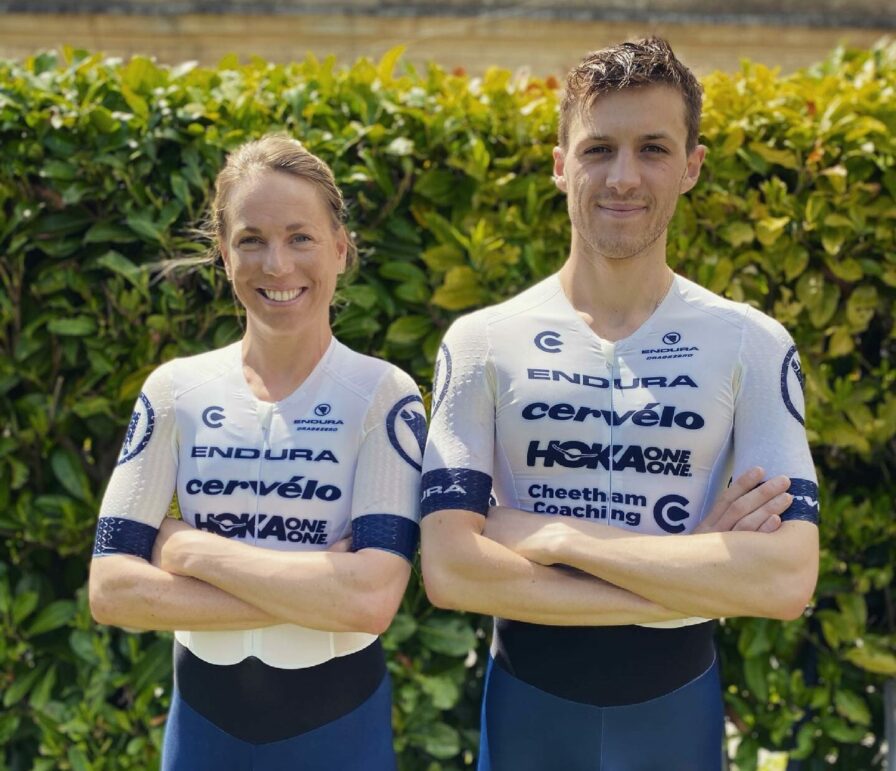 Plenty more names on the list too, including Mark Buckingham, Luke Pollard, Reece Barclay and Liam Lloyd.
We've also got the pre-race thoughts from a few more of the Dorney Triathlon Pro men:
James Teagle (who was an impressive 8th at Challenge Gran Canaria).
"It'll be fantastic to get a chance to race Britain's best in the UK. The lack of formal NGB-led elite racing in the UK means that most British athletes end up racing abroad in France / Spain depriving this country's best athletes from competing against one another.
"I expect therefore that everyone will be chomping at the bit for this opportunity. It's going to be a tough and fast race!"
Jack Shayler
"I've done a lot of triathlons in my time but none of them have ever been as long or as big as this one. I'm looking forward to going out on Sunday and putting together the best performance I can give!"
Harrison Rolls-King
"I have raced at Dorney Lake since the age of 10 years old! I have won at this venue before and also had some challenging races here also. I can't wait to get back on what feels like a home course!"
Chris Standidge
"Getting back to racing after nearly 9 months, and racing on a quick fast course against some of the best triathletes in the country is why I'm here."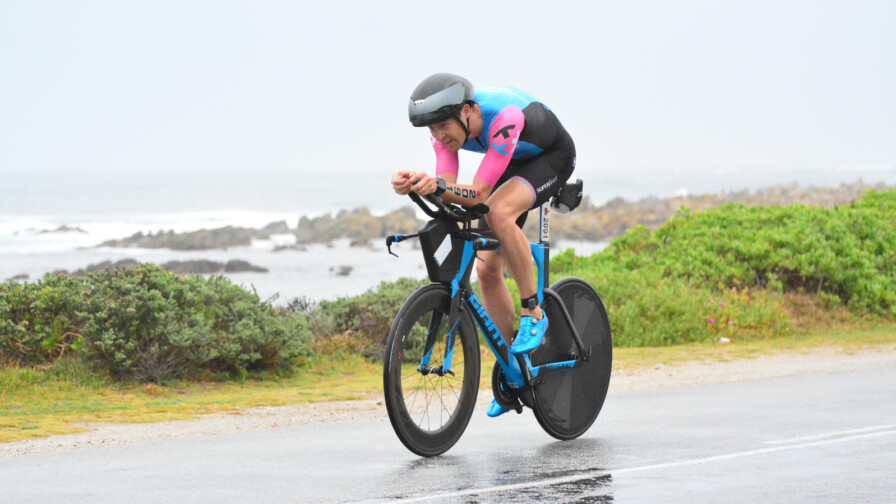 Brett Halliwell (1st year pro) on why he's heading to Eton:
"Being back on the start line and going all out again some top class athletes."
PRO START LIST
| Race Number | First Name | Last Name | Gender |
| --- | --- | --- | --- |
| 1 | LUCY | CHARLES-BARCLAY | Female |
| 2 | KIMBERLEY | MORRISON | Female |
| 3 | NIKKI | BARTLETT | Female |
| 4 | INDIA | LEE | Female |
| 5 | RUTH | ASTLE | Female |
| 6 | LUCY | HALL | Female |
| 7 | TARA | GROSVENOR | Female |
| 8 | HENRIETTA | TARASEWICZ | Female |
| | | | |
| 21 | JOE | SKIPPER | Male |
| 22 | THOMAS | DAVIS | Male |
| 23 | SAM | WADE | Male |
| 24 | JAMES | TEAGLE | Male |
| 25 | CHRIS | STANDIDGE | Male |
| 26 | LEON | CHEVALIER | Male |
| 27 | MARK | BUCKINGHAM | Male |
| 28 | KIERAN | LINDARS | Male |
| 29 | REECE | BARCLAY | Male |
| 30 | WILL | MUNDAY | Male |
| 31 | WILL | DRAPER | Male |
| 32 | BRETT | HALLIWELL | Male |
| 33 | HENRY | JAMES | Male |
| 34 | JOSHUA | LEWIS | Male |
| 35 | LIAM | LLOYD | Male |
| 36 | LUKE | POLLARD | Male |
| 37 | HARRISON | ROLLS-KING | Male |
| 38 | JACK | SHAYLER | Male |
| 39 | JACK | WILLIS | Male |
| 40 | TOM | BISHOP | Male |