Science has played a big part in Norway's rise to pro triathlon prominence, but the value of dreaming is just as important.
It has been another banner year for the Scandinavian nation with Kristian Blummenfelt winning Olympic gold in Tokyo and Gustav Iden claiming a second IRONMAN 70.3 World Championship title in St George.
Now the pair face another new frontier in the next six weeks as they take on triathlon's full distance for the first time.
Iden will lock horns with modern-day GOAT Jan Frodeno among others at IRONMAN California on October 24. And four weeks later on November 21 Blummenfelt will line up for IRONMAN Cozumel in Mexico.
Evolution = motivation
One of the key people behind Norway's success so far is triathlon federation Sports Director Arild Tveiten. He says constant evolution for the athletes, as well as the coaches, provides huge motivation.
"For me as a coach it's important that they follow their dreams since there's a big motivation in that," he told TRI247.
"There are also a lot of learnings from trying different distances. and we need to dig into the science to be best prepared. And there is a lot of motivation for the coaches too here. It is always about trying to develop and gain more experience."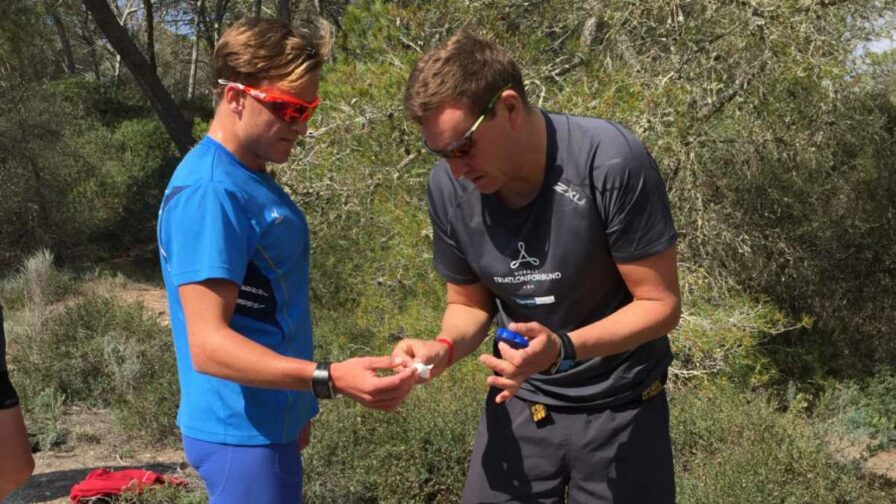 Tveiten knows there are no certainties about what will happen to Norway's star duo when they step to full distance, admitting: "Both Gustav and Kristian is going into uncertain terrain here, so in many ways it's difficult to say how it will go.
"They have chosen different races and different preparations leading up to their chosen races. For both it's the right thing to do given where they are in their season. So both should be ready."
Fine-tuning the knowledge
Tveiten gave an insight into how preparations are progressing, explaining: "In short we are working on pacing strategies, optimal aerodynamics and optimal nutrition for both athletes. Kristian is doing Cozumel since he wanted a race in hotter climate and gaining more experience there.
"But it's not that we don't know what to do, it's about fine-tuning our knowledge so it will lead to success for both athletes in their Ironman debut."
While there will be much to learn from events over the next six weeks, as ever the Norwegians will not line up without the mindset that they can claim top step on the podium.
Tveiten said: "For both it's about having the best possible performance and try to learn as much as possible. But if you want to be a major player on the distance, you also need to be up there with the best and be prepared to beat them."
California and Mexico are the first steps for Iden and Blummenfelt on a road which will lead them to the ultimate goals in 2022. Not one but two IRONMAN World Championships – in St George in May and Kona in October.
Tveiten says the rescheduling of the 2021 event, first to February 2022 and then May, will not adversely affect Gustav and Kristian.
"Not so much at all, and both athletes are motivated to do both the May World Championship in and also likely the "real" World Championship race in Kona next year. So much of their plans will be around that anyway."