This is a preview of the 2021 IRONMAN 70.3 European Championship at Elsinore. You can click here for full race report and results.
A quick glance at the start list for this weekend's IRONMAN 70.3 European Championship, should bring a smile to face of any triathlon fan. As we've mentioned several times already this year, the relative lack of races has ensured that, generally speaking, we are getting to see the best athletes in the sport go up against each other with increasing frequency.
It also highlights, and not for the first time, some of the structural imperfections (I'm being polite…) of our sport. This weekend will see two 'European Championship' events contested over the middle distance, one in Elsinore, Denmark and one at Challenge Kaiserwinkl-Walchsee, Austria, the official Europe Triathlon (previously ETU), event.
This is what happens when we have a combination of two (commercial) organisations mixed with a governing body – but it certainly doesn't help 'us' (within triathlon), explain it to the outside world. But then again, I'm also a huge Boxing fan where we have the WBC, WBA, WBO and IBF, so perhaps I should just play dumb and not concern myself with it? It's just a real shame that we have Charles-Barclay vs. Lawrence at one, with Haug and Spirig potentially at the other…
Ok, with my slightly grumpy old man moment done, let's turn to the racing and simply ignore titles – because it should be a cracker, irrespective of championship status applied to the race. With $12,000 on the line for the winners from a $75,000 prize purse, there's also plenty beyond titles to race for.
Elsinore, a port city in Eastern Denmark, took over as the host venue of the IRONMAN 70.3 European Championship in 2017, the event having previously been held for many years in Wiesbaden, Germany.
Start time & how to watch
The men's race in Elsinore starts at 0730 local time (0630 BST, 0130 ET) on Sunday June 27, with the women's race shortly after at 0733.
At the time of writing we are not aware of any livestream coverage of the event, but will of course update you should any further information come to light.
In the absence of that, keep your focus on @IRONMANtri on Twitter where, hopefully, there will be updates.
It's also worth keeping an eye on the IRONMAN Denmark Facebook page and the IRONMAN app for timing data.
Previous Winners
2017 – Michael Raelert (GER) and Annabel Luxford (AUS) – Report
2018 – Rudy Von Berg (USA) and Melissa Hauschildt (AUS) – Report
2019 – Rudy Von Berg (USA) and Holly Lawrence (GBR) – Report
Pro Women field
While she is on the start list, I'm reliably informed that the PTO World Ranked #1, Daniela Ryf, will not be racing in Elsinore this weekend. That's a shame from a racing point of view – and also because it means you are now reading draft two of this preview, as I only found that out after writing an extended version including Daniela first time around. Alas, that's an occupational hazard.
With Daniela absent, and with full respect to the other quality athletes also racing, that will focus most attention on the British duo of Lucy Charles-Barclay and Holly Lawrence. Both look all but certain to be part of Team Europe at the inaugural Collins Cup in late August, but this weekend they will be competitors, not team mates.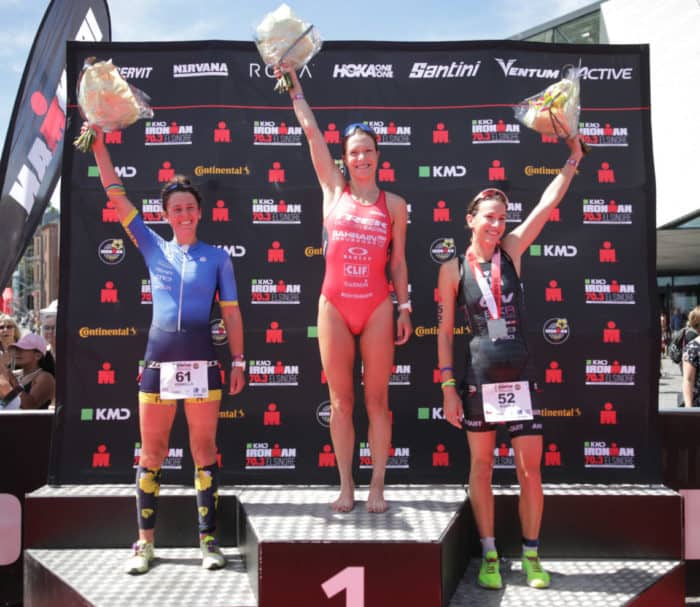 Holly has course experience on her side as the defending champion in Elsinore – albeit with a year's delay, due to the coronavirus. She was also the IRONMAN 70.3 World Champion in 2016, and will arrive in Denmark off the back of a win at the (weather-shortened) IRONMAN 70.3 Des Moines this past weekend. That will hopefully have saved her legs a little too.
What about the prospects for Lucy Charles-Barclay? Well, you won't need me to (re)highlight the variety of her season to date, perhaps topped by that incredibly impressive World Triathlon Championship Series debut in Leeds. She was back to a more familiar format recently at the PTO-supported Dorney Lake Triathlon, and with her primary focus at the moment being around middle-distance training, you know that she will relish the chance to test herself again.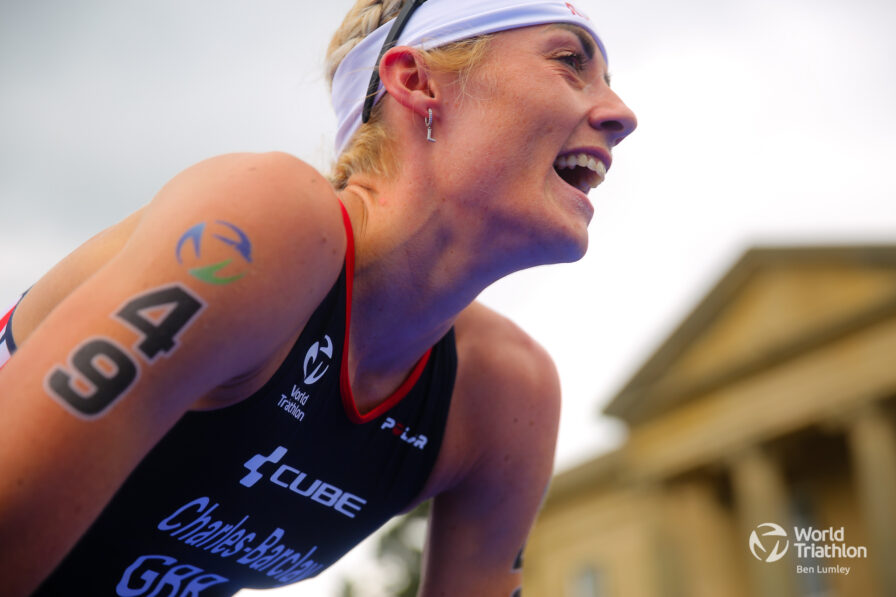 With Holly Lawrence based in the U.S. and, to date at least, solely focused on the middle distance, the only previous Lucy vs. Holly race that I'm aware of was that IRONMAN 70.3 World Championship in Nice (2019), where Holly took silver and Lucy finished fifth, having had to serve a five-minute penalty. That was, give or take a few seconds, the difference between them at the finish too.
Let's hope both are fit, healthy and penalty-free this weekend in what could be a fascinating head-to-head between the two British athletes. If they both perform close to expectations, it is difficult to see anything other than a British one-two.
[UPDATE] – In an Instagram post yesterday, Susie Cheetham – twice sixth at the IRONMAN World Championship and a multiple IRONMAN and IRONMAN 70.3 Champion confirmed that Elsinore will represent her return to racing after the birth of her son, Henry. "I'm not quite where I want to be but I know I want to race." Susie will race over the half distance in Denmark, before returning to the full distance at IRONMAN Finland, which for female Pro athletes will be the IRONMAN European Championship.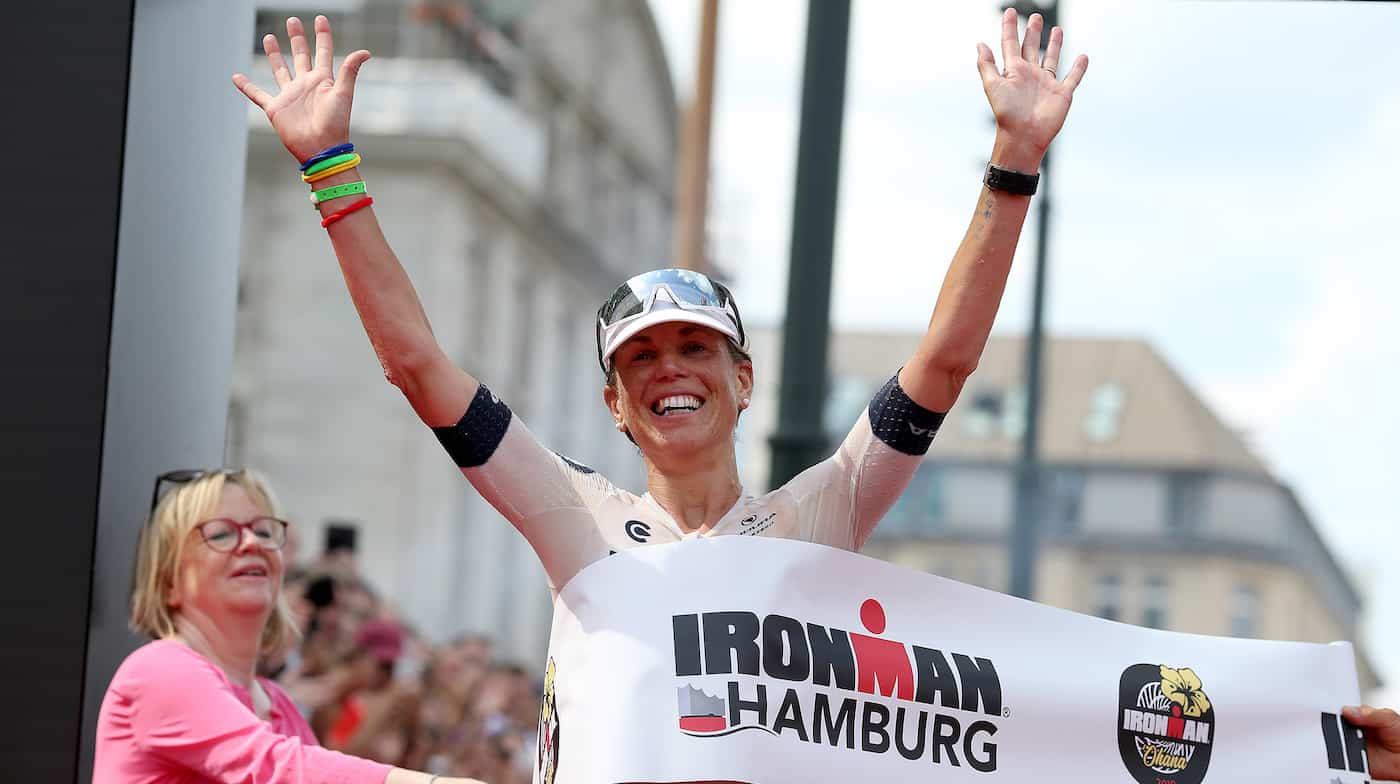 Pro Men field
While the Pro Women may well garner the lion's share of the headlines in Elsinore, there's no lack of talent in men's race too.
Rudy Von Berg has made a habit of collecting these Regional Championship titles, and if he can collect another that would represent three consecutive victories in Elsinore. Fifth at Challenge Miami and fourth at IRONMAN 70.3 St. George will not have satisfied an athlete who holds himself to the highest standards and is likely to be one of the biggest names in the sport over the next decade.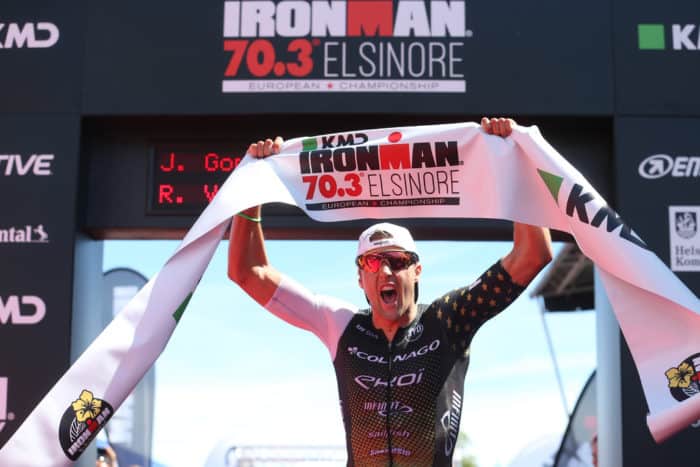 Flying the British flag will be George Goodwin, who produced a career-best performance to take third place (ahead of Von Berg in fifth) at the PTO 2020 Championship, Challenge Daytona. George has event experience, having finished sixth in Elsinore two years ago.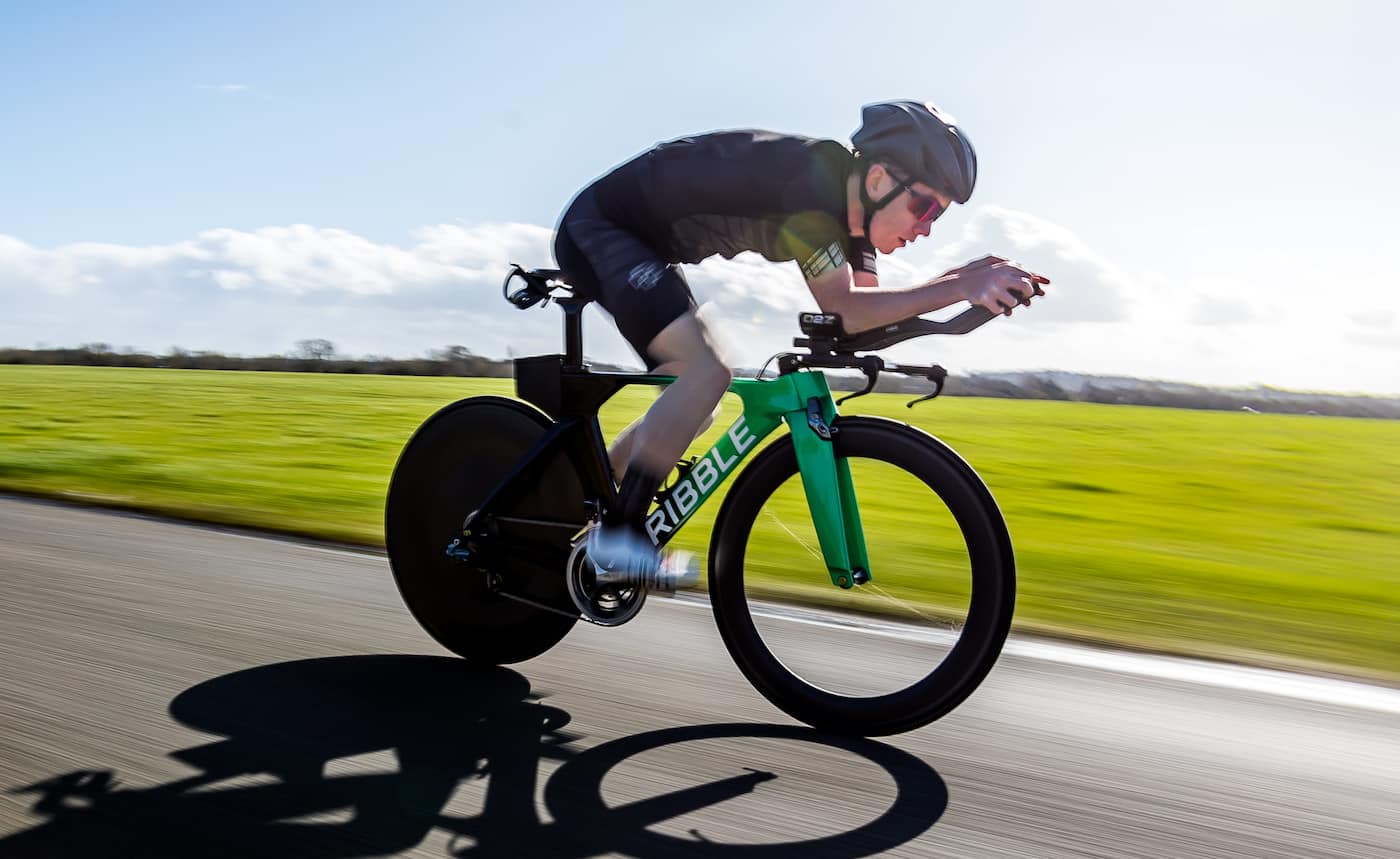 Also racing will be some uber-bikers who we have featured this year in our Pro Bike series – Magnus Ditlev (Felt IA FRD) and Andreas Dreitz (Wilier Turbine). Magnus also topped Von Berg in that great early season race at IRONMAN 70.3 St. George, where he took third behind Sanders and Long. Another race where they are separated by just 17 seconds would be very welcome.
Based on his efforts at IRONMAN 70.3 St. George (also won in Dubai and third at IRONMAN Tulsa), then you can be sure that Daniel Baekkegard (DEN) will be another contender for race victory.