This is a preview of IRONMAN 70.3 Indian Wells 2021 – you can read our full race report on how Lionel Sanders and Danielle Lewis won their respective Pro races.
It's the final week of long-distance Pro racing in 2021 this coming weekend – so it only seems appropriate that 'No Limits', Lionel Sanders will be racing. Again.
This coming Sunday he will be back at IRONMAN 70.3 Indian Wells -La Quinta, California, a race he won by more than four minutes in 2019. Based on the the start list at least, repeating that feat will require something extraordinary this time around.
The women's race is headed by, perhaps, the fastest runner in the sport… and it's quite possible that you are not, yet at least, even familiar with her name.
Start time, how to follow live
The race starts at 0700 local time on Sunday December 5. That's 1000 Eastern Time / 1500 UK time / 1600 CET.
There is no live broadcast / streaming this weekend, which means that the ever reliable IRONMAN Tracker app is going to be your primary source of live information.
A (short) history
Located near Palm Springs, California, IRONMAN 70.3 Indian Wells – La Quinta has only been held twice so far – in 2018 and 2019. Sanders has won both of the MPRO races, with Chelsea Sodaro (2018) and Paula Findlay (2019) topping the female PRO podiums.
The race starts with a 1.9km single-loop swim in Lake Cahuilla – a protected reservoir which should ensure flat water conditions.
The single-loop 90km bike course is flat and fast, while the two-loop run course takes in the Indian Wells Gold Resort, which no doubt adds further to Lionel's natural enjoyment of this race as a big fan of that sport too. Will off-season start with a round of golf on Monday morning?
PRO Men: The 'ITU Boys' are coming
Ok, so the formal branding is now 'World Triathlon', but the significant interest at this event in the men's race will be the IRONMAN 70.3 debut races of double World Triathlon Champion Vincent Luis (FRA), and recent WTCS winner, Jelle Geens (BEL).
More particularly, can they challenge the two-time champion Sanders? Given the impact Iden and Blummenfelt have made in recent weeks, the bar has been set pretty high for short-course athletes transitioning to longer-distance races.
2021 has been (mostly) a year of second-place finishes for Lionel – including the Tri Battle, four consecutive full-distance second places over the full distance since July. Back to the 70.3 format (where he won in Texas and at St. George), will a month be enough to have recovered from that head-to-head with Gustav Iden in Florida and regain his 70.3 speed?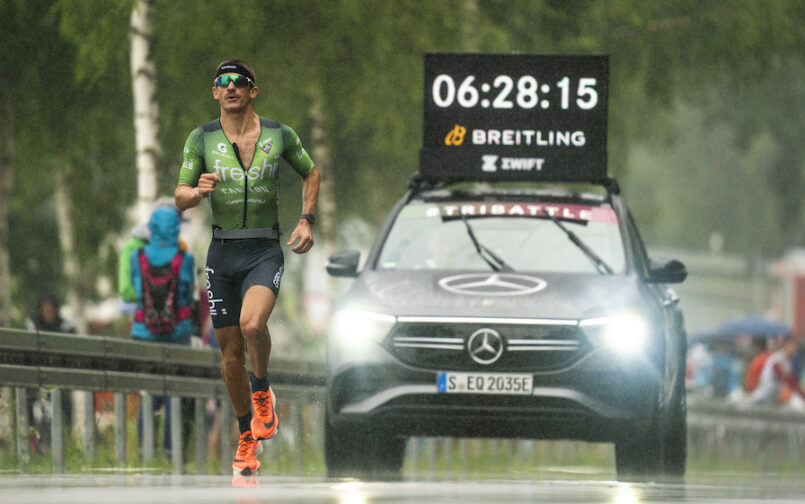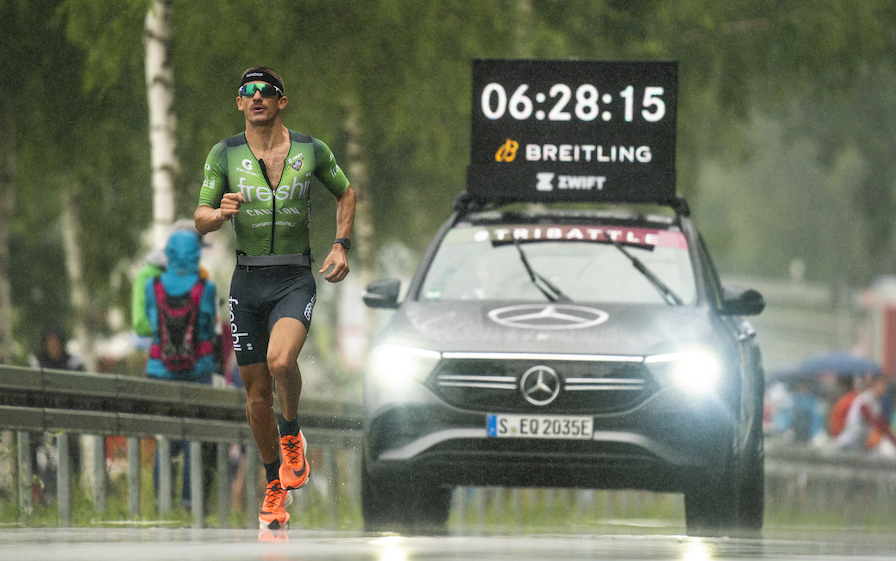 Luis meanwhile is not totally new to the TT bike. He won the non-drafting Los Angeles Triathlon last month and finished eighth at Challenge Daytona, the PTO 2020 Championship, just under a year ago where he also had to serve a two-minute time drafting penalty.
To add further to the Luis preparations, he's also spent time this year at the Specialized WINtunnel in Morgan Hill, California, fine-tuning the setup of his Shiv Disc bike. We know he can ride a bike – and he's one of the very best swimmers in the sport too – simply catching him will be be the first major task of the day for Sanders.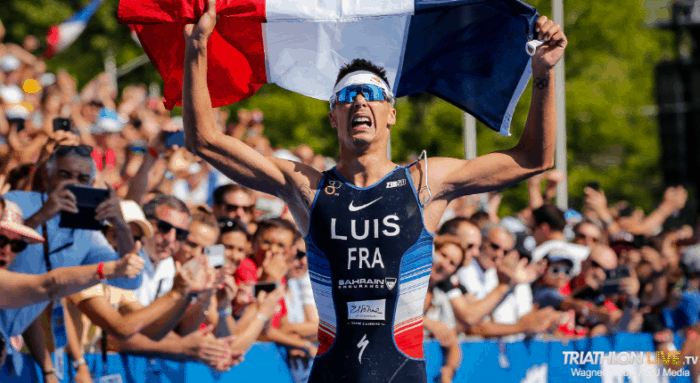 Geens is another class act and a true top-tier athlete from the draft-legal world. His victory in Abu Dhabi added to previous success at Montreal in 2019. Who was second in Abu Dhabi? None other than Vincent Luis. They won't have lost all of that speed in a month!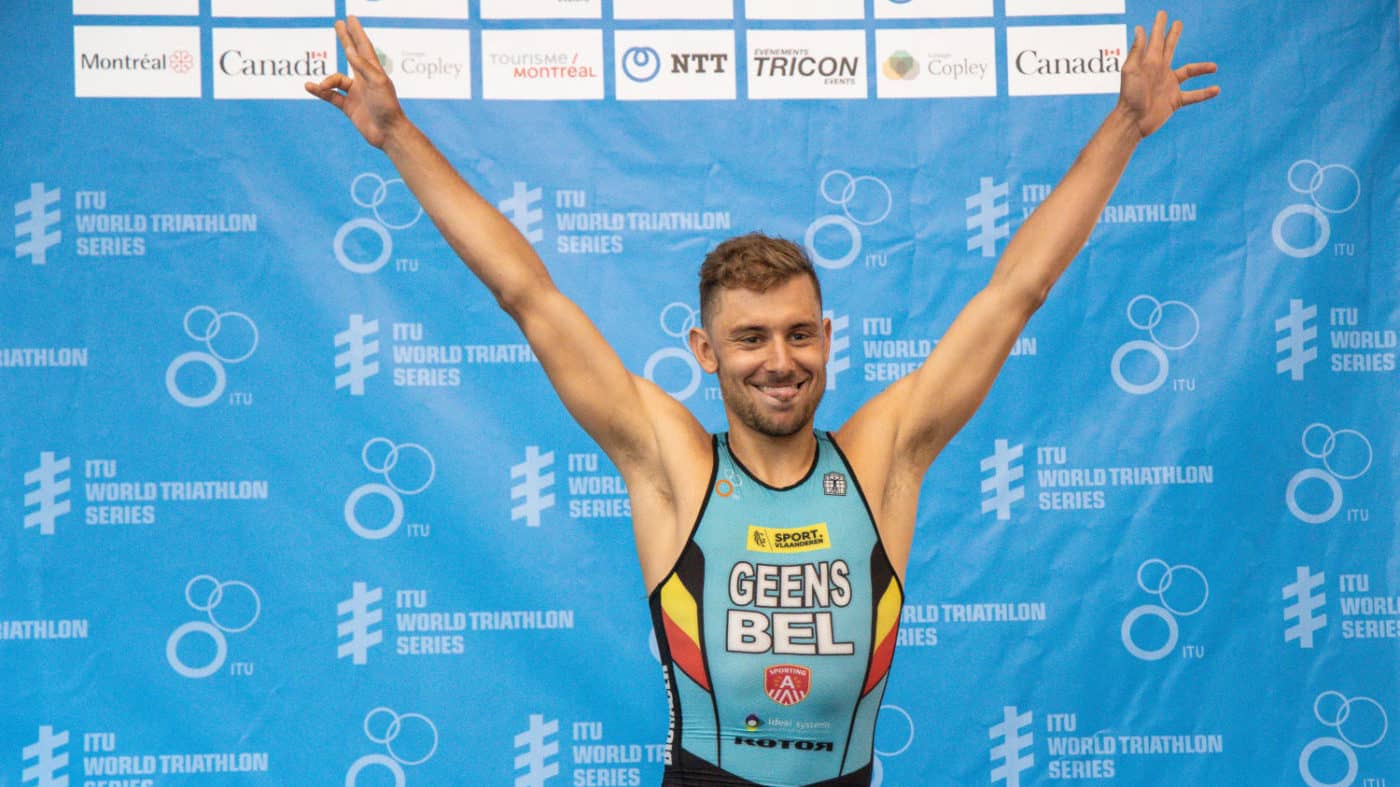 The prospects for Geens over a new format are perhaps a little less clear. He doesn't typically have the swim speed of his often-time training partner, but he is up with the very best in the sport on the run. Can he bring bike power to the party on the bike? If he wants to win, he'll likely need that too.
Denmark's Miki Taagholt was third at this race two years ago, and he produced a career-best performance at St. George when taking an impressive fourth place at the IRONMAN 70.3 World Championship. He added second at IRONMAN 70.3 Oceanside between then and now… could he spoil the 'Lionel vs. the short-course speedsters' storyline?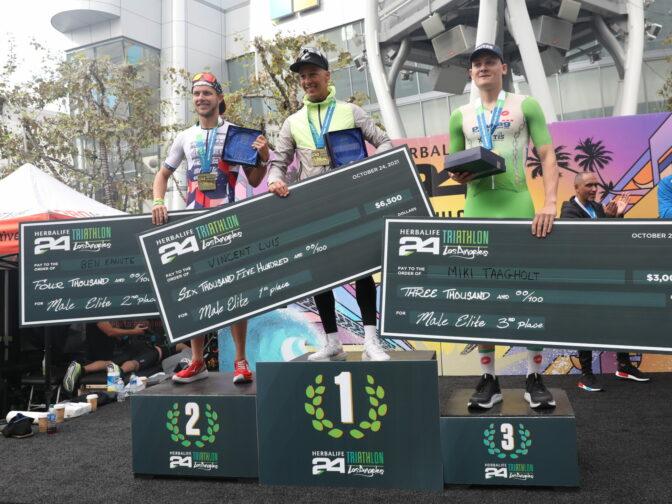 There are several British athletes on the men's Pro start list – and fingers crossed that Omicron doesn't impact travel plans at the last minute – with Elliot Smales, Ian Dempsey, James Scott-Farrington and Morgan Davies all set to feature.
PRO Women: fast feet…
Highest on the PTO Rankings (#18) – and topping the start list – is Tamara Jewett. The Canadian finished 13th at the IRONMAN 70.3 World Championship in St. George, where only race winner Lucy Charles-Barclay ran quicker.
Jewett won IRONMAN 70.3 Timberman earlier this year, where she used a stunning 1:14 run split to prevail by almost 10 minutes ahead of three-time IRONMAN World Champion, Mirinda Carfrae. It was no one-off either, with a 1:13:08 half marathon at IRONMAN 70.3 Augusta seeing her come within a minute of topping Ellie Salthouse in Georgia. Not surprisingly, the PTO's data black box awards her '100%' for running ability!
Super swimmer Haley Chura (USA) finished second at this race three years ago and returns to display her in-water talents again, while the winner that day Sodaro (USA), is also on the start list.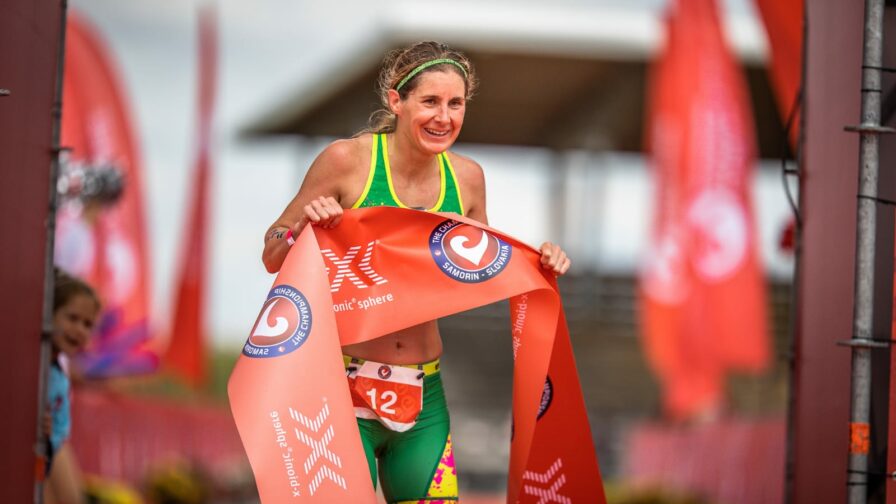 Chelsea was a late withdrawal from the IRONMAN 70.3 World Championship with a stress reaction in her fibula, so we'll wait to see whether she's been able to make that recovery or called time on her 2021 season.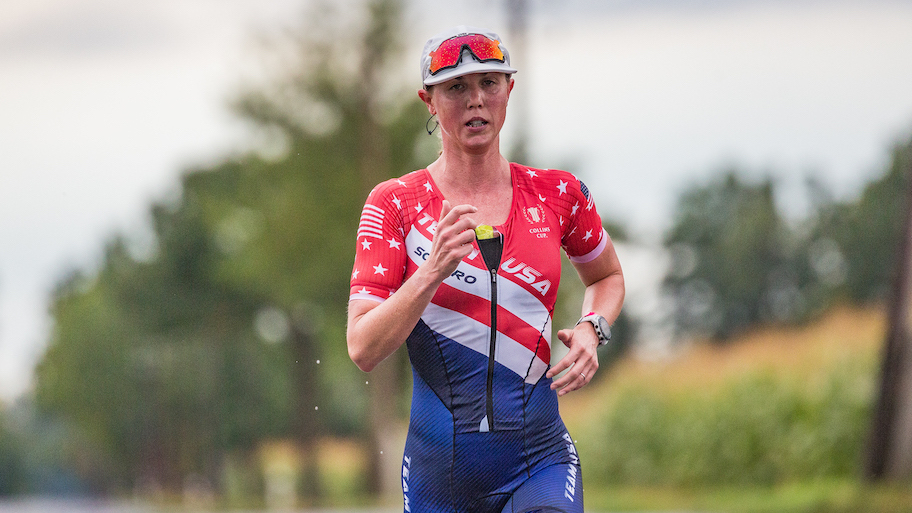 You can click here for the full Pro start listings.
Prize Money: What's on the line?
The prize purse on offer this weekend in California totals $50,000, which means a top payout to the male and female winners of $7,500 each. In addition to the cash, there are a total of six qualifying slots (three MPRO, three WPRO) for the 2022 IRONMAN 70.3 World Championship – which will return to St. George, Utah on 28-29 October next year.
The total funds will be paid eight-deep, as follows:
$7,500
$5,000
$3,750
$3,000
$2,000
$1,500
$1,250
$1,000
As well as the on-the-day winnings, this is also the final weekend of Pro racing that can impact the 2021 PTO 'Race for the Rankings', which will see a total of $2,000,000 paid out across the top 100-ranked athletes, male and female, at the conclusion of the 2021 season.
Can Taagholt, for example, score enough points to boost his current ranking from #28 ($5,000), up to 20th, which would double his PTO payout to $10,000?