Shortly after the recent IRONMAN World Championship in Kona, Hawaii, I looked back on the podium success – Pro and Age-Group – of the UK & Ireland athletes at the return of the race to the big island. In Hawaii of course, the awards are the traditional Umeke carved wooden bowls, and you can look back on the 2022 recipients on this link.
Just three weeks later, the IRONMAN 70.3 World Championship returned to St George, and so when looking through the detailed results again, it was clear that there had been some fantastic performances within the amateur ranks, so here are the British and Irish athletes who made the podium in Utah, which meant more trophies to collect.
As is the case in Hawaii, awards are presented to those finishing in the top five (Age-Group) or top-ten (Pro) of their division.
Pro Women
Similar to Hawaii, there were four Brits in the top-10 of the two Pro races, and in St George they all derived from the Pro Women's race. All four are no stranger to the top-10 at this championship either.
3rd – Emma Pallant-Browne – 4:10:45
4th – Lucy Charles-Barclay – 4:11:24
6th – Holly Lawrence – 4:14:15
8th – Nikki Bartlett – 4:15:48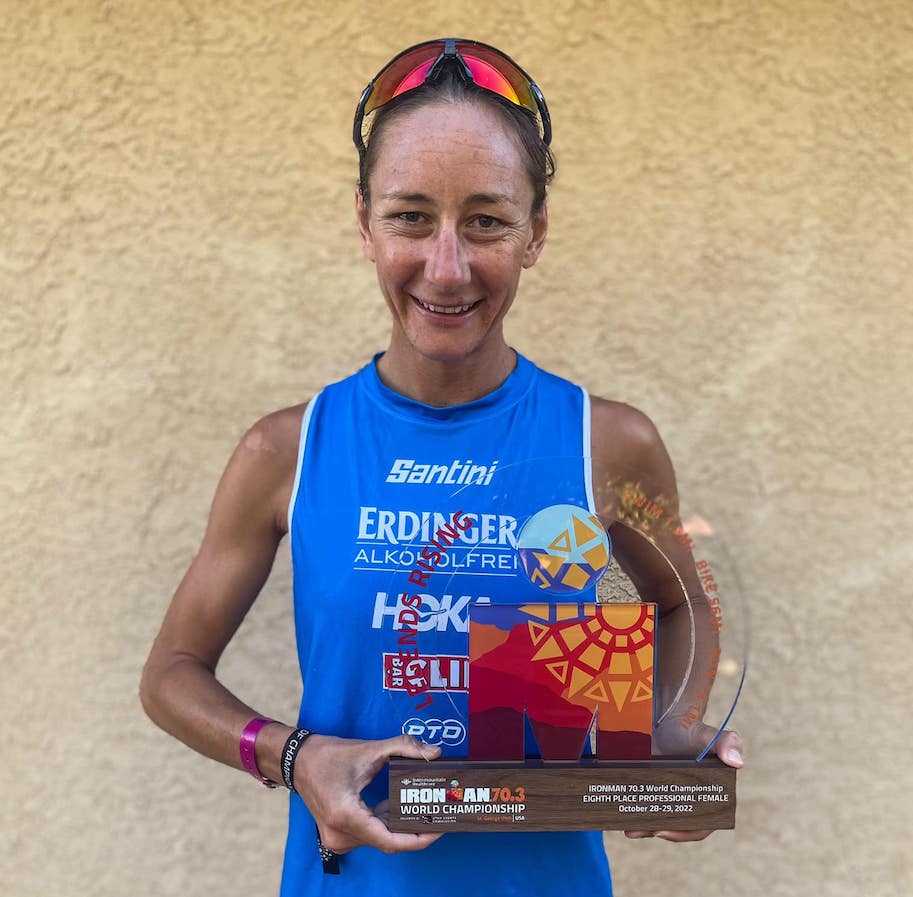 18-24
The youngest age-group saw British athletes collected four of the ten trophies available. As well as taking second in M18-24, Matthew Collins was also the second fastest male age-group athletes across all divisions, finishing just 24 seconds shy of Kilian Bauer (GER).
The other GB podium finishers in 18-24, are all names that have featured on the pages of TRI247 over the last year, with various wins and podium finishes at IRONMAN and IRONMAN 70.3 events. Cream rises to the top, as they say!
4th – Anna Birrell (GBR) – 4:49:48
5th – Jasmine Holmes (GBR) – 4:51:11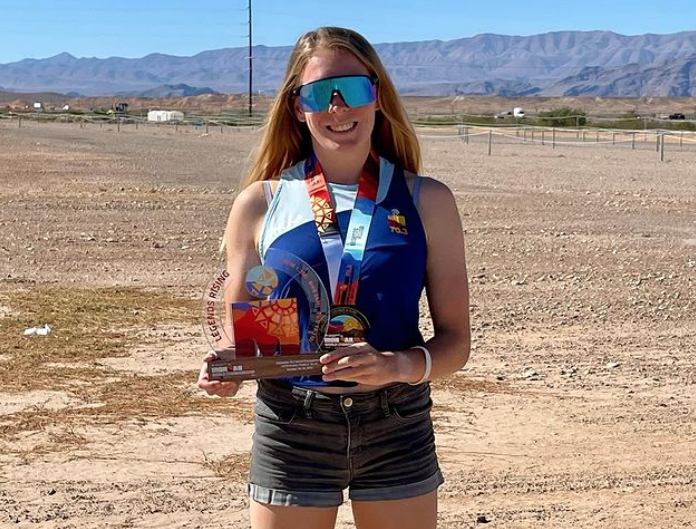 2nd – Matthew Collins (GBR) – 3:58:54
4th – Will Crudgington (GBR) – 4:00:45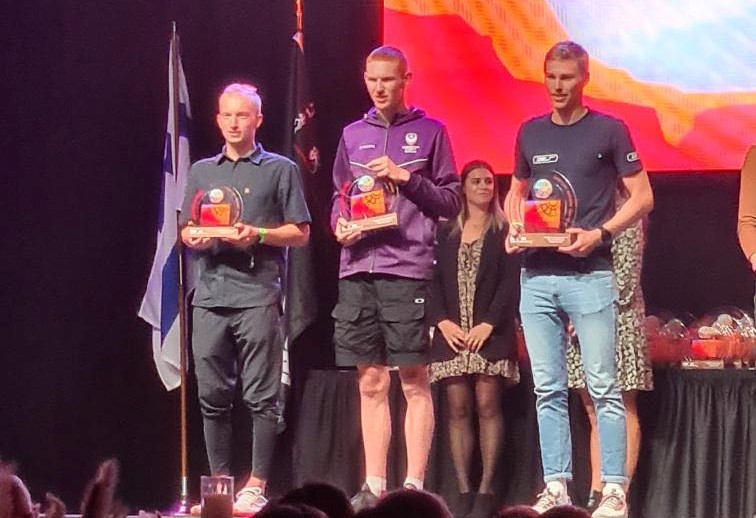 25-29
With the seventh fastest male age-group time overall, Benjamin Goodfellow topped the podium in M25-29. His winning margin? Just 22 seconds… with just 37 seconds separating the 1/2/3. Ben has been in great form this year, winning at IRONMAN 70.3 Swansea and IRONMAN 70.3 Staffordshire.
Laura Gray and Katie Phipkin were fourth and fifth, respectively, in F25-29, but also finished in the top ten overall too.
4th – Laura Gray (GBR) – 4:41:58
5th – Katie Phipkin (GBR) – 4:42:36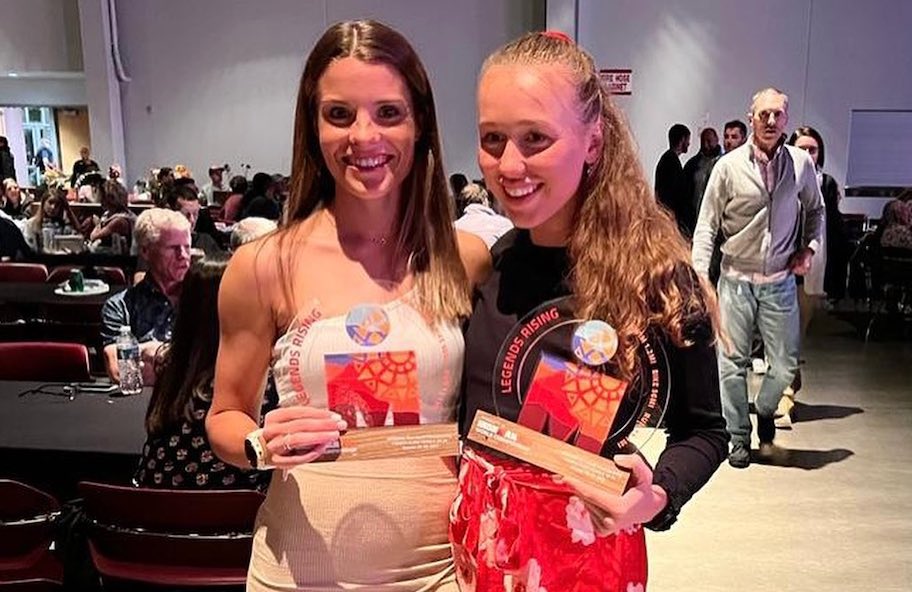 1st – Benjamin Goodfellow (GBR) – 4:01:21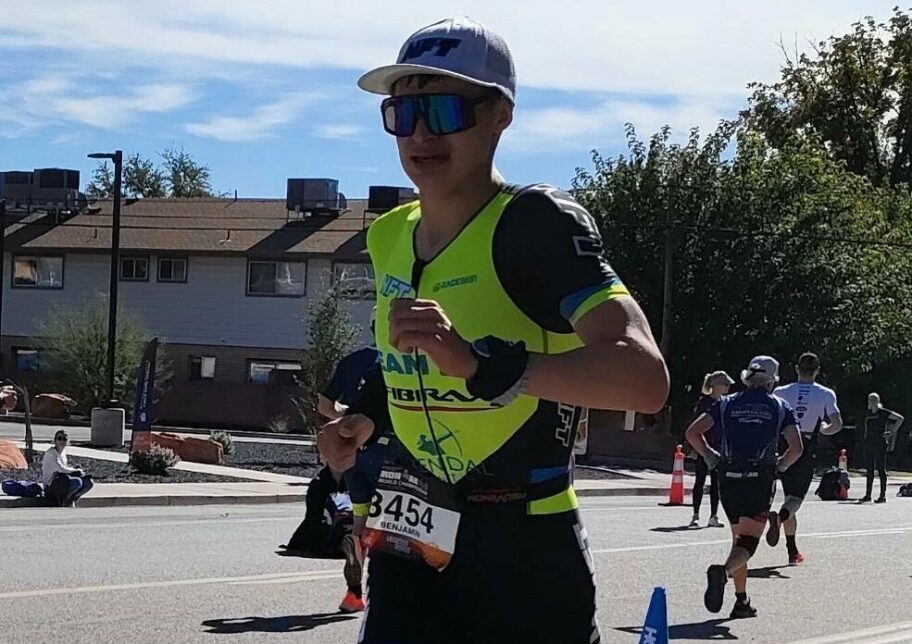 30-34
Becky Woods was Ireland's only top-five finisher in Utah, where she took second place in her category – and with fourth place overall, was also the fastest female amateur on this list. Congratulations on a great performance!
2nd – Becky Woods (IRL) – 4:39:00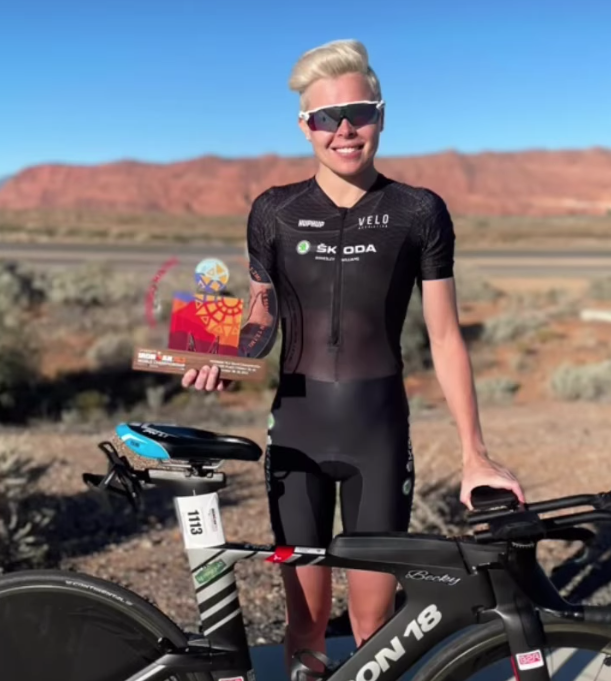 After winning IRONMAN 70.3 Weymouth last year, Stephen Derrett added a World Championship podium finish too.
2nd – Stephen Derrett (GBR) – 4:01:51
35-39
Kylie continued a great season which had seen her top the F35-39 AG podium in Victoria, Coeur d'Alene and Augusta, by taking fifth place in St George.
5th – Kylie Acford (GBR) – 4:51:03
40-44
There was a GB-double in the 40-44 division, where both Kelly Warrington and Chris Standidge topped the speed charts.
Kelly had already won the Aquabike World Championships (Samorin) this year, and was the overall winner at IRONMAN 70.3 Bolton in 2021.
Chris Standidge is no stranger to success – and someone we have featured on this site previously. With 'previous' at this championship, he also won the M35-39 division back in 2018.
1st – Kelly Warrington (GBR) – 4:53:44
1st – Chris Standidge (GBR) – 4:09:25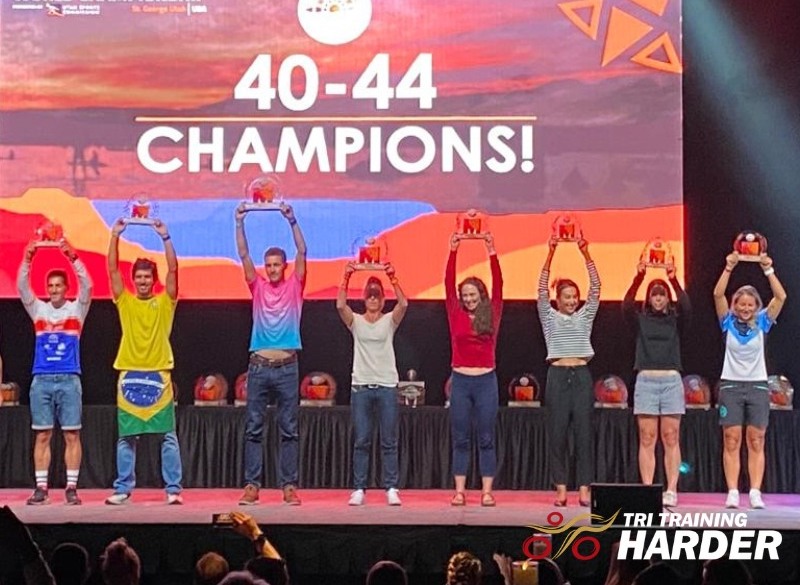 50-54
There was a GB one-two here, with an impressive display from Paul Lunn seeing him take the title with a winning margin of more than five minutes from Charles Kennedy-Burn, who had previous won in South Africa (45-49) four years ago.
1st – Paul Lunn (GBR) – 4:16:01
2nd – Charles Kennedy-Burn (GBR) – 4:21:36
60-64
More trophies for Terry, who in September finished a close second at the European Middle Distance Triathlon Championships in Bilbao, Spain.
5th – Terry Johnson (GBR) – 4:56:34
65-69
A member of Bedford Harriers, Nora added fourth at the 70.3 World Champs to her many victories and World and European Duathlon Championship events.
4th – Nora Haggart (GBR) – 6:21:07
75-79
Bouncing back from a disappointing DNF in Kona, the ever-impressive Linda Ashmore added further to her list of accomplishments in St George. Ultra-running, Channel swimming, long-distance triathlon… she can do it all!
1st – Linda Ashmore (GBR) – 7:21:22