Earlier this week I pulled together a full listing of all of the UK and Ireland Age-Group athlete results from the 2022 IRONMAN World Championship in Hawaii. You can catch up on those details on these links: Female | Male.
We now take a look at the British and Irish athletes who made the podium in Kona, by finishing in the top five (Age-Group) or top-ten (Pro) of their division to receive the coveted Umeke trophies. These are the carved wooden bowls that are part of Hawaii tradition. Surely the most iconic awards in the sport, the higher you finish, the bigger the bowl you are presented with.
Pro Women: top-ten trio
Lucy Charles-Barclay will have no shortage of Hawaii carvings in her house. She earned her fourth consecutive second-place Pro finish this year. However, that is actually her fifth Umeke award, as she also earned one for winning the F18-24 category in 2015.
While both Fenella Langridge and Laura Siddall both finished in the top-10 at the delayed 2021 IRONMAN World Championship earlier this year in St George (eighth and seventh, respectively), this was their first Umeke, as of course the Utah trophies were specific to their location. Congratulations to all three.
2nd – Lucy Charles-Barclay – 8:41:37
6th – Fenella Langridge – 8:56:26
10th – Laura Siddall – 9:07:49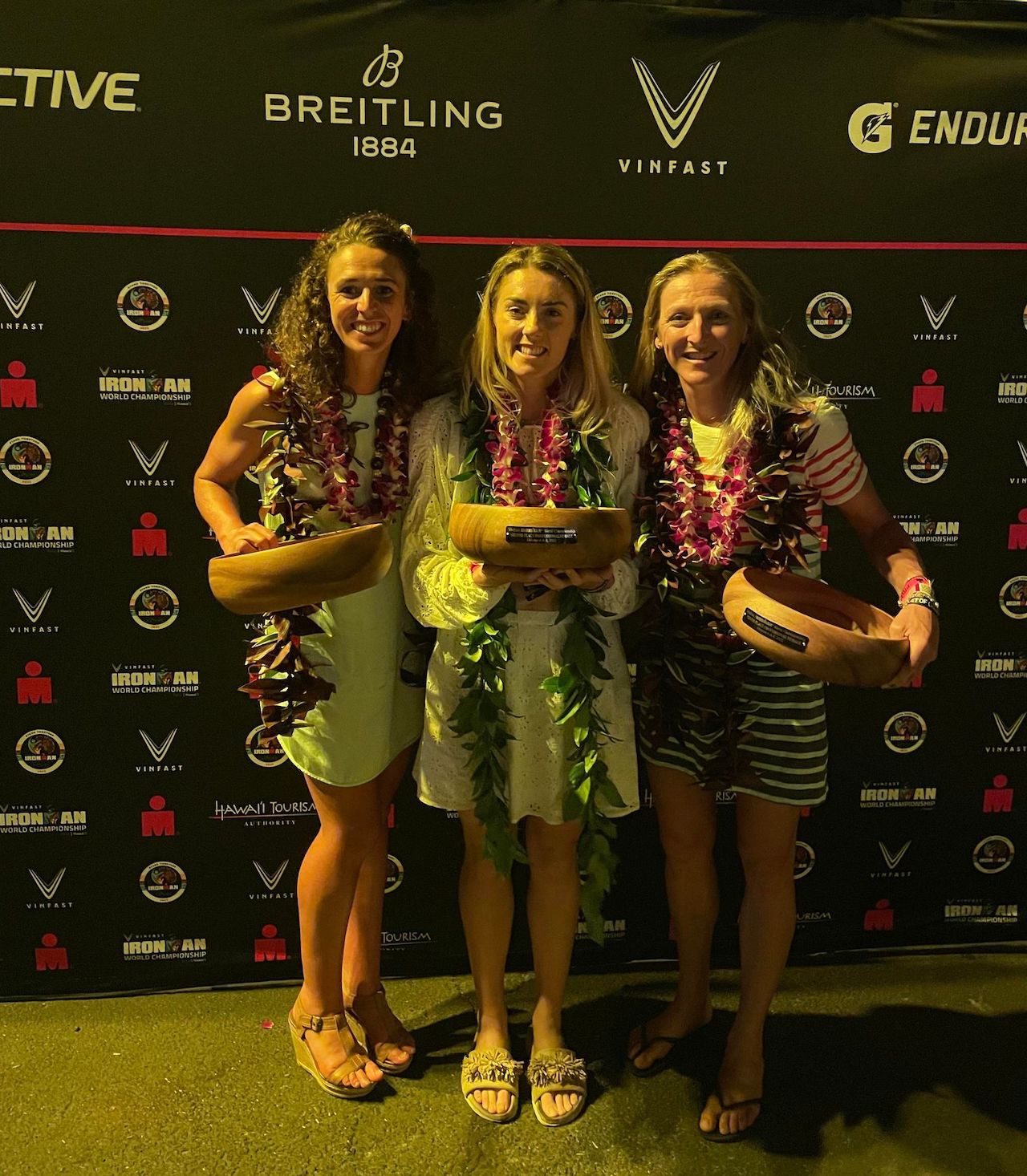 Joe Skipper: 5th – 7:54:05
Like Lucy, Joe is also adding to his Kona collection. Seventh in 2018, sixth in 2019 and now fifth in 2022, the trend is moving in the right direction. Joe was one of the few athletes over the age of 30 in the top-10 and set his fastest time and highest position. The podium is in sight, and Joe is still improving.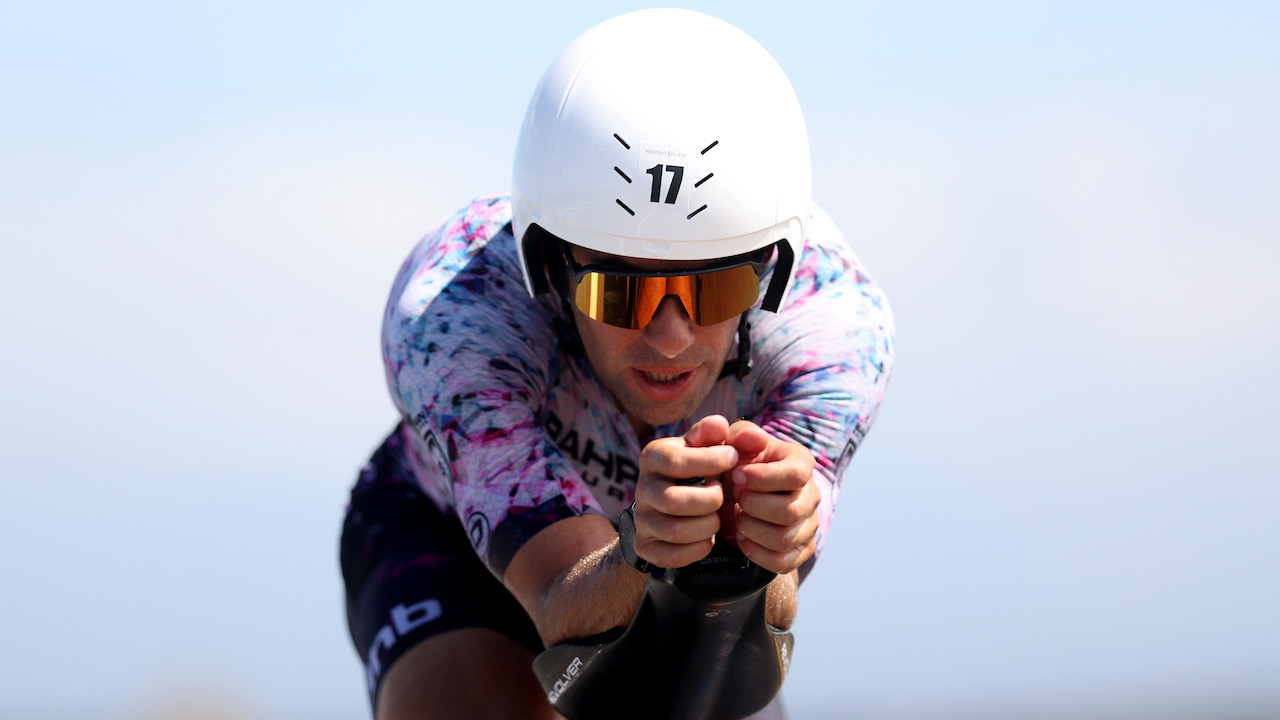 Martin Gannon: 1st – M65-96 – 10:55:21
Fourth in both 2018 and 2019, Martin Gannon is no stranger to the Kona awards ceremony – but this year the goal was to win.
In the words of his coach, Rob Cheetham, "When we started last year, the remit was simple: 2x 4th places here before, Martin would do whatever it takes to realise his dream of winning. I've never seen an athlete so dedicated to the training process… winning by 45 min against the best Age Groupers in the world was beyond our wildest dreams."
It also completes a St George / Kona double, as Martin also topped the charts earlier this year in Utah. Oh, and that wasn't the end of the 'Gannon' story. Keep reading below…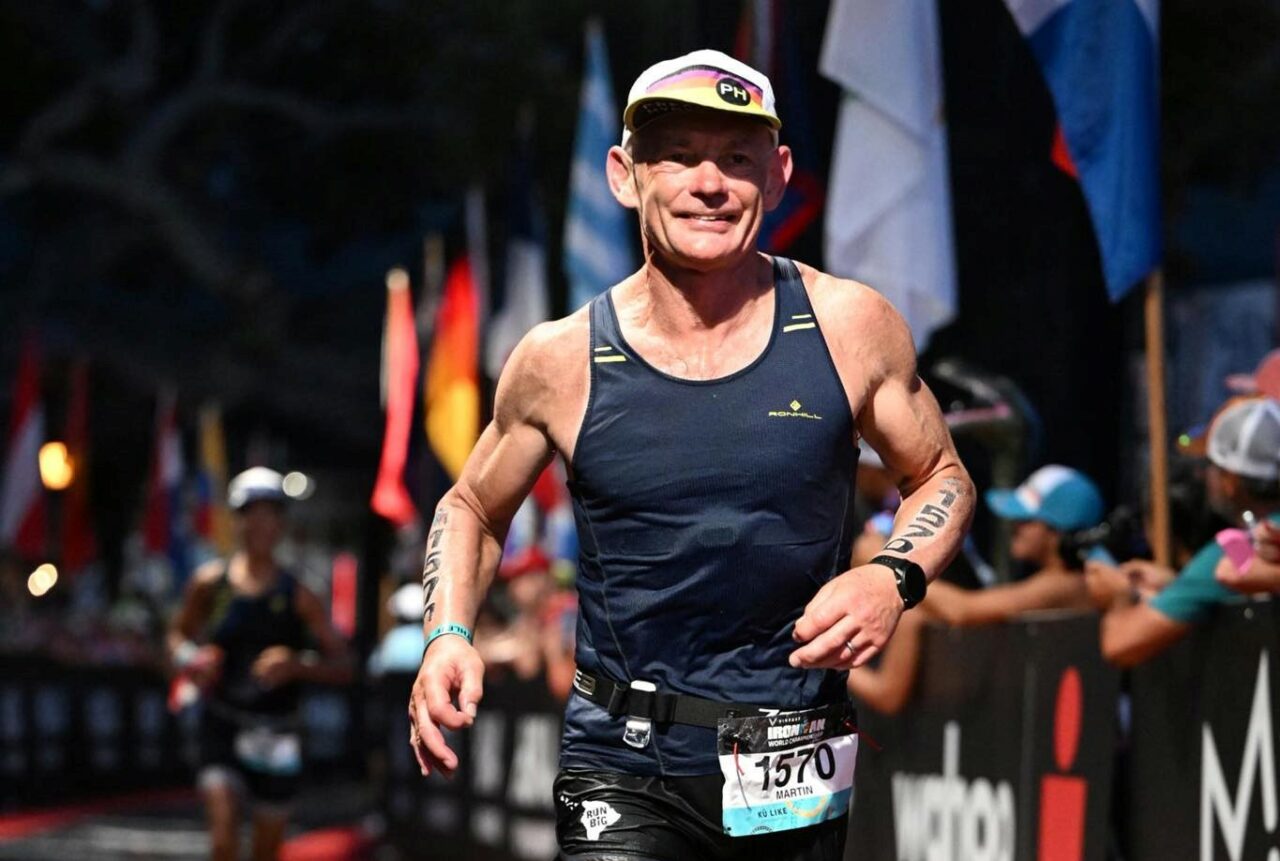 Anna Lawson: 2nd – F25-29 – 9:56:55
We already mentioned Anna earlier this week, when we highlighted that she was also the fastest UK & Ireland female amateur. The fifth fastest overall, she took second place in her category.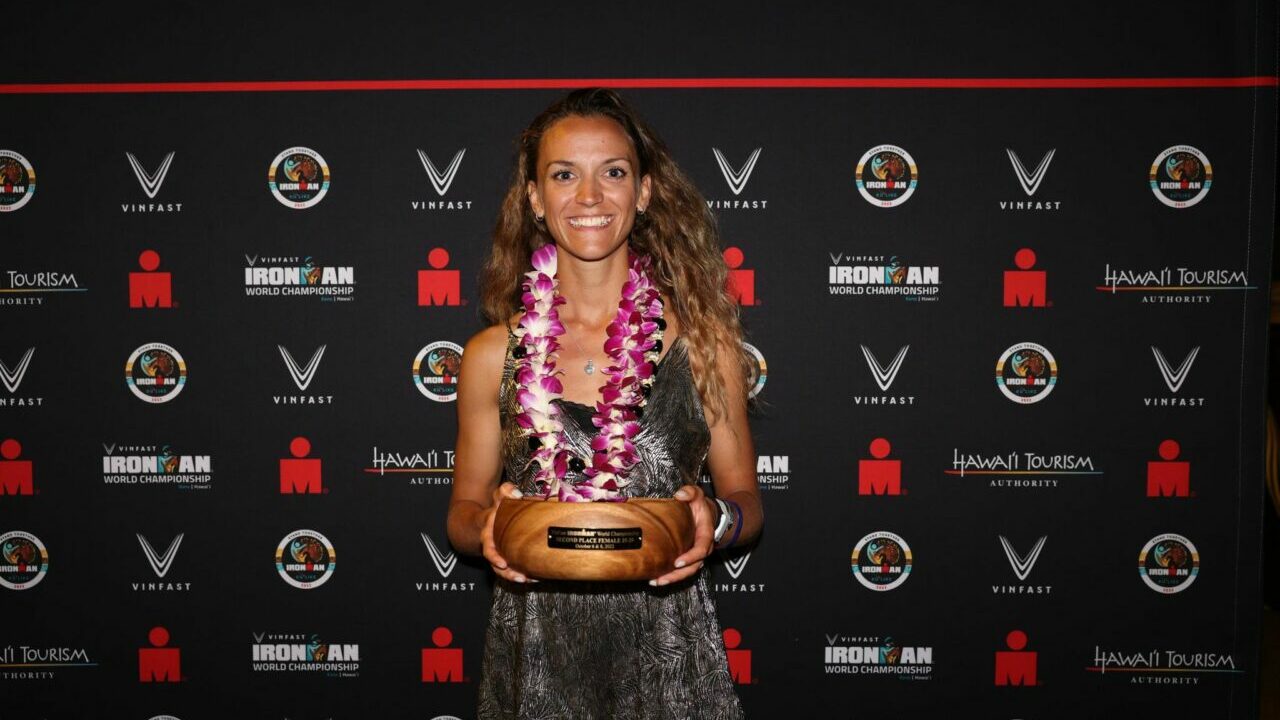 Siobhan Kennedy: 3rd – F60-64 – 12:37:35
2022 has been quite a year for Ireland's Siobhan Kennedy. In June she won two World Duathlon Championship titles in three days, over the Standard and Sprint distances in Targu Mures, Romania. To those she can add a third place at the IRONMAN World Championship.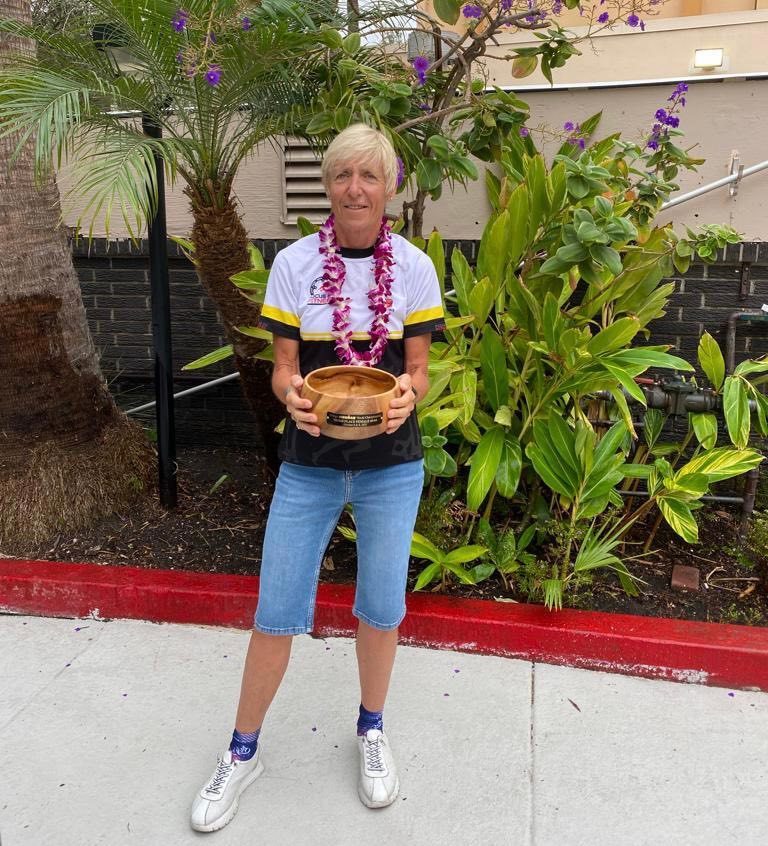 Alan Bremner: 5th – M60-64 – 10:54:50
It was exactly three years to the day that Alan qualified for Kona by winning his category at IRONMAN Barcelona 2019. Such is the depth of competition that Alan finished just 17 seconds behind fourth place in M60-64, but barely a minute clear of sixth. Either way, he did enough to earn a place on the stage at the post-race awards.
"Previously winning in both Lanzarote and Zurich was very special, but to be on the podium in Kona was a dream come true."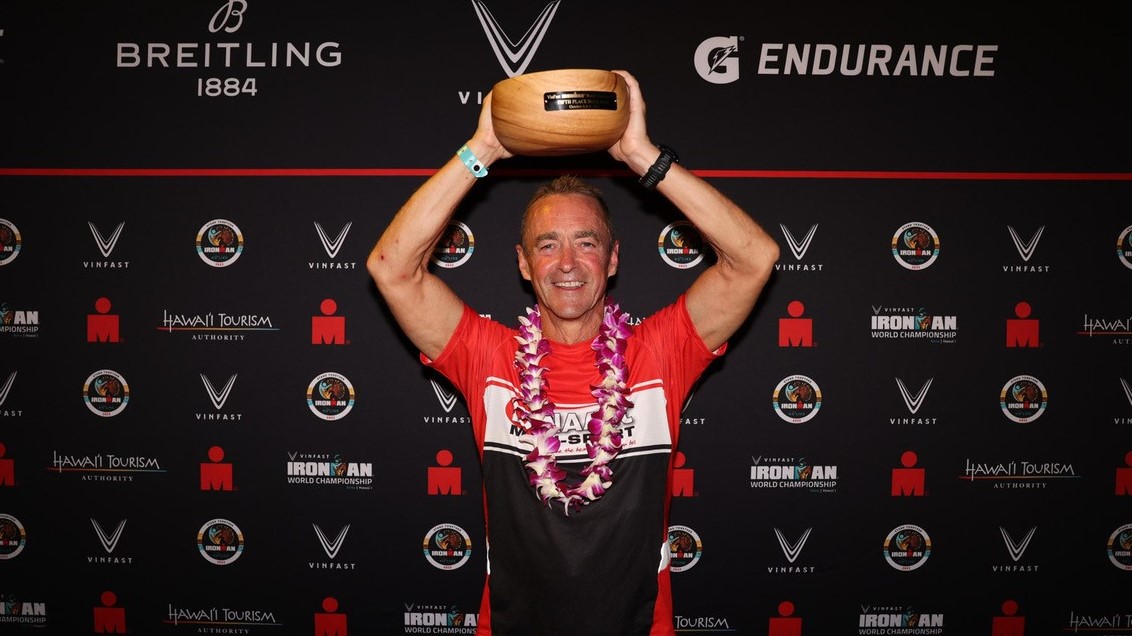 Elizabeth Gannon: 5th – F60-64 – 13:00:57
Quite a race for the family Gannon! We highlighted Martin's race above, but wife Elizabeth – who still works as a dentist – made Thursday 6th October a day to remember too. No stranger to the IRONMAN World Championship, she crossed the line in fifth to claim the final podium spot, barely a minute clear of sixth place. Her first Umeke earned.
Triathlon dreams, right there.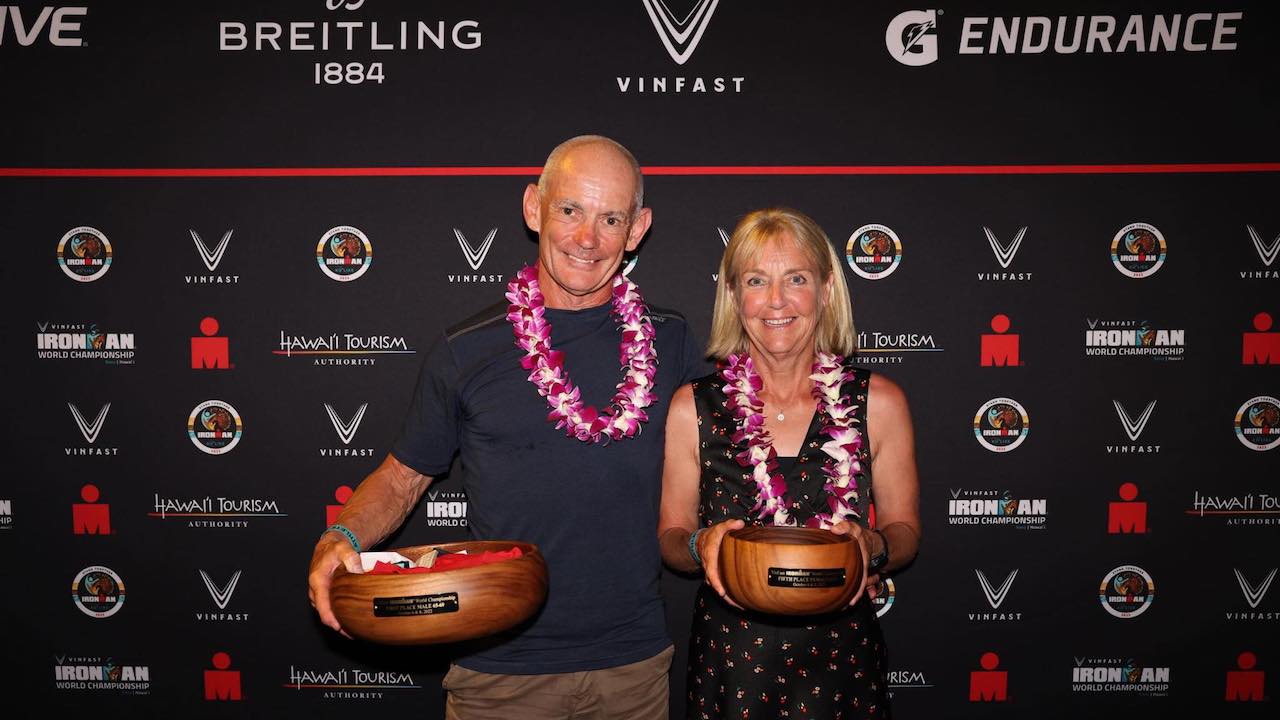 Christopher George: 5th – M75-79 – 16:43:41
Having won his category at IRONMAN Hamburg earlier this year, Christopher was back in Kona for the first time since 2016. The Serpentine athlete took fifth place in the M75-79 division, having been down in eighth place with 12 miles to go.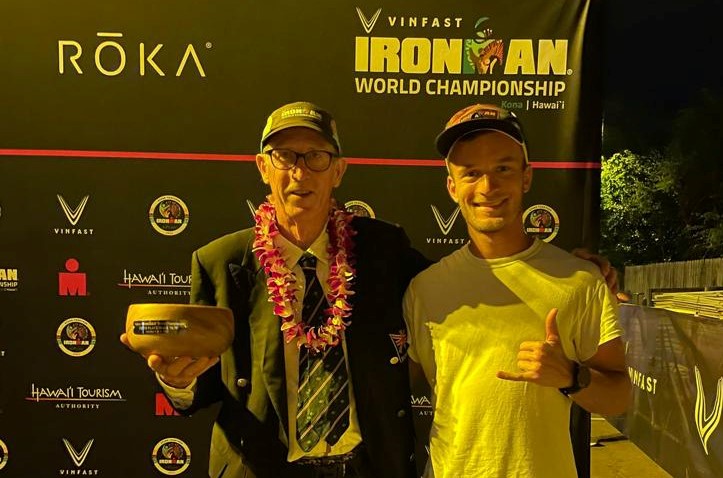 Support Jonny & Beth in London
Support the best of the Brits like Jonny Brownlee and Beth Potter battling it out against the world's best triathletes including Gustav Iden and Cassandre Beaugrand in The Arena Games Triathlon grand finale at London's Olympic Park.
Use code AGTLDN_TRI247 for 20% off tickets.